I "Stole" Clothes When I Worked at a Re-Sale Clothing Shop
Haley, if you're reading this, thanks for letting me keep the shirt... oh, and my dignity. I really needed that.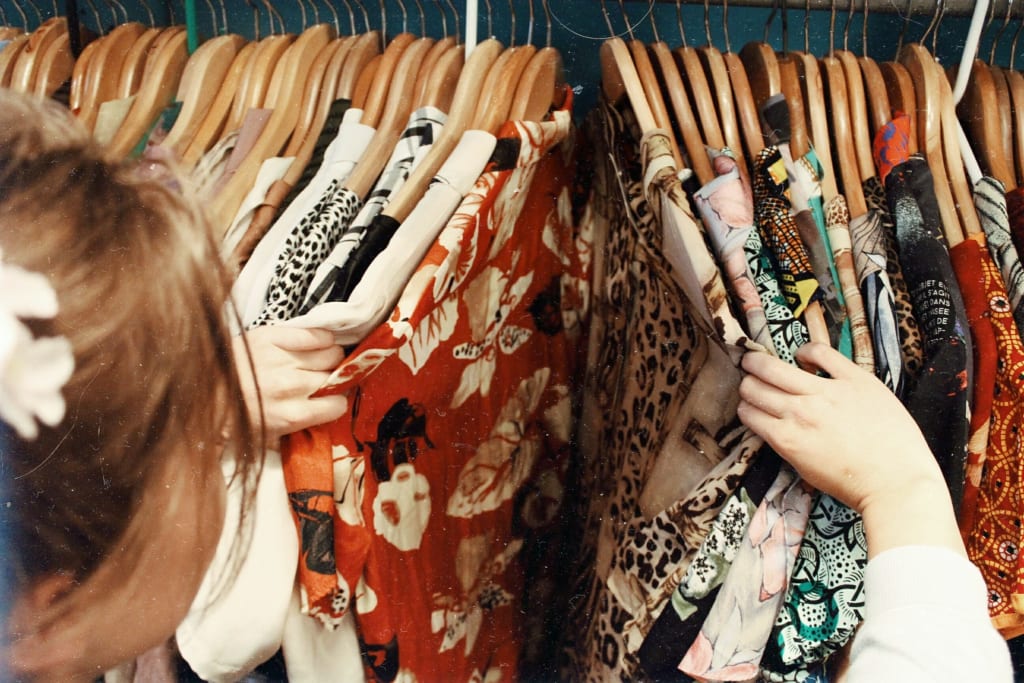 Summers in small-town Louisiana were hot and long. I was in grad school, and even though I didn't need a whole lot of money to survive, I didn't want to sit around sweating without anything to do. So, I got a job at a re-sale shop.
I began my journey in southwest Louisiana somewhat by chance. You see, I wanted to get out of the city I was in. I hated commuting an hour back and forth daily to work. The brake pedal was practically attached to my shoes. And I hated the constant noise in grocery stores, parks, and grabbing a quick coffee. So, after I finished my undergrad and teaching at a special-needs school for a year, I applied to creative writing programs.
When the time came, I was accepted by two: one in Northern Michigan and one in the bayou. I took the one in the bayou.
From the time I arrived, I felt out of place. I often had to ask two, three, even four times for cashiers or university workers to repeat themselves. And, in this small town, everybody knew each other. Which meant they all knew I wasn't from there.
But I got by. I made friends with a Pentecostal chick with a voice as full-bodied as coffee sprinkled with chicory. We'll call this friend "Haley." She could only wear skirts, but boy, did I envy her fashion-sense. Her combinations of skirts and button-ups looked both extremely comfortable and like they were pulled from Hipsters Weekly.
They seemed so much better than what I was finding at the local Dress Barn. I always complimented her clothes. She always graciously thanks me for these compliments. Of course, I struggled to wrap my head around how she found so many unique pieces in such a small town.
She soon revealed her secret. She took a part-time job at a re-sale shop that just opened. She even said she could get me a job there if I was interested in making some extra money. My second summer in Louisiana was around the corner, and I didn't want to spend it ankle-deep in hot bayou water crabbing, again, so I said "Sure!"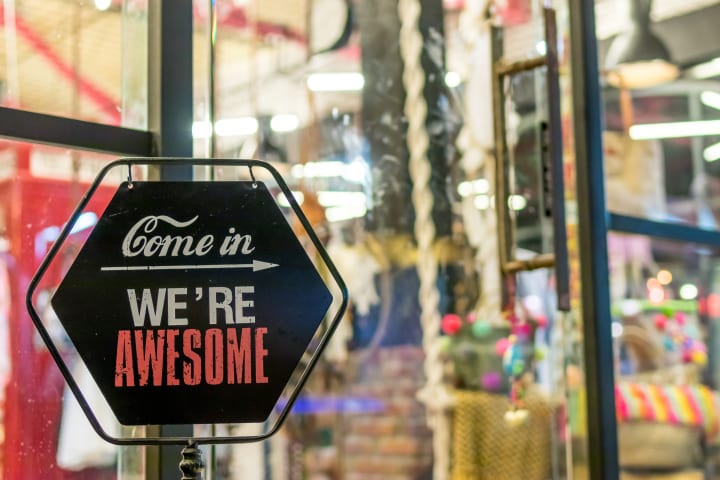 So, about two weeks later I had an interview.
Haley prepped me: "Call the boss 'Miss' Kim. Not just Kim. Always say 'ma'am' when speaking to her or any customers that you may see while interviewing. And wear something a bit more fashionable."
I showed up to my interview wearing slacks and a button-up dress shirt from the Dress Barn. I met Miss Kim, shook her hand, and gave her as many friendly "Yes, ma'ams" as possible. And I got the job. I got the job, but she said I needed to wear something more fashion-forward. (Apparently, the Dress Barn wasn't her favorite, either).
I began the next week, wearing a pair of skinny jeans and a feminine, flowy top with a ruffle on the bottom—the best "fashion."
"Better," Haley said.
I picked up on the gist of the job quickly. We scour the clothes for rips, tears, spots, stains, odors, pilling, or anything else that would make them too "used" for re-sale. We also had to follow a style-guide of what would sell to the clientele and how to price pieces accordingly. Usually the better the brand and more detail, the higher the price.
I learned that many of the local women would shop when they were out of town, bringing back the best brands and eventually tiring of them. Then they wound up in my hands, in our shop, then on our racks.
Most selling clients dropped their goods and came back after we sorted through them. Some would drop their clothes and never come back. Others would return and offer to give us the unwanted items. We were not allowed to accept them, though, because it created a logistical problem and could turn into an issue of 'she-said-she-said.' We also stored un-picked-up clothes for 90 days before donating them.
Well, being a poor graduate student, I only had three work-worthy outfits. And I didn't have the spare cash to buy more—even from the re-sale shop. And while Haley and Miss Kim never said anything about my re-wearing outfits, I could tell they were noticing the wear and wanted to ask if I owned anything else (I didn't).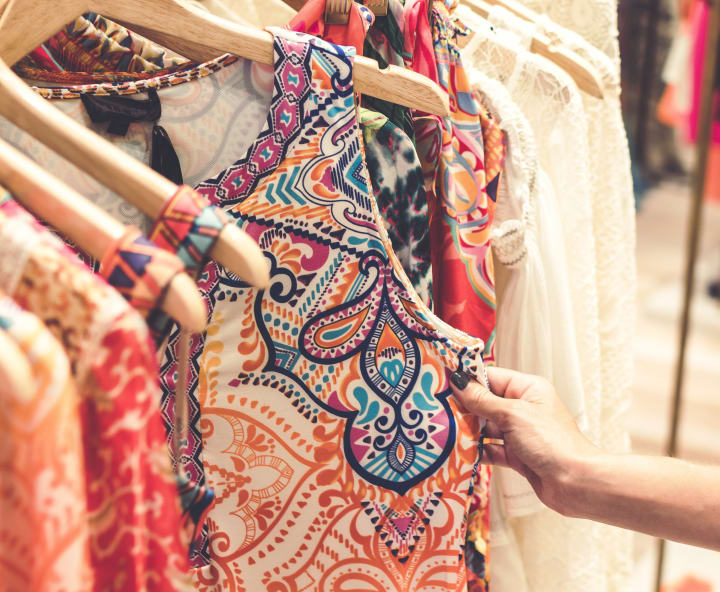 Then came the big day. The day I 'stole' from the re-sale shop.
I arrived at work about fifteen minutes early. I didn't want to walk in right away because I hadn't finished my coffee, so I wandered around the building, finding myself in the back.
That's when I saw it: a black trash bag with a white flag of fabric sticking out. I meandered over, peaked in deeper. Pulled the white linen shirt out and held it up. It was gorgeous. It was Flax brand. I did spot the reason it ended up in a trash bag, though—it has a microscopic spot on the seam.
I quickly wondered if I should keep it, and I came to the conclusion that if this bag was by the backdoor, it was on its way to the dumpster, anyway. So, I snatched up the entire back and walked it to my car. I switched out my boring ruffle shirt with this glowing shirt. Then I went to work.
As I walked in I realized something was wrong.
"It's gone," Miss Kim said.
"Where could it have gone?" Haley asked.
"What are y'all talking about?" I asked.
That's when their eyes locked onto me. Onto my shirt.
Haley went silent. Miss Kim explained that Haley brought a load to sell then put her extras out back for Miss Kim to take to the local church charity but someone stole them. She kept saying, "How could someone steal our charity donations."
I knew Haley recognized the shirt. She never mentioned it to me, though. I assumed she thought I needed the charity and the job.
Miss Kim did compliment some of my new outfits that summer, though. With hundreds of tops and bottoms coming through the re-sale shop, all clothes probably blurred together for her. I was also thankful that Haley never said anything since rumors about stealing charity donation clothes could get you blacklisted in a small Louisiana town.
Humanity
Just another 20 something trying to break the glass ceiling one blazer at a time. Get your own coffee...