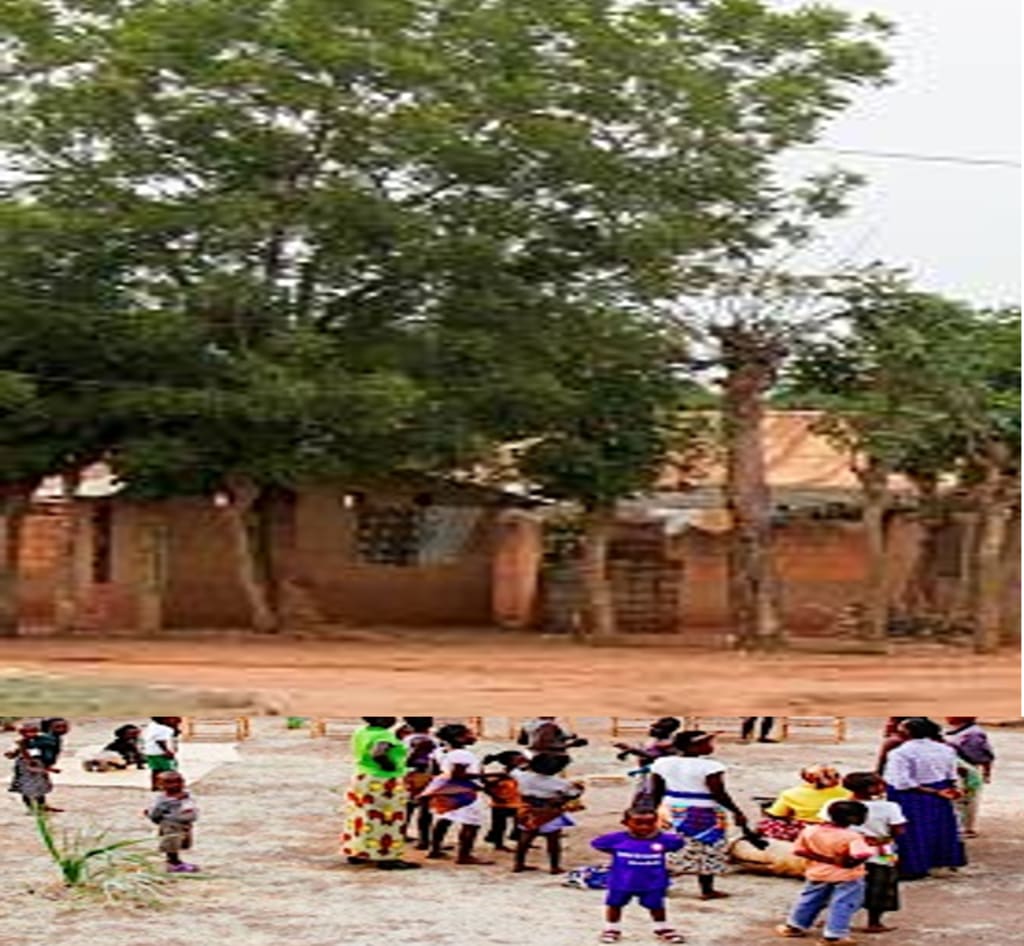 It's been ten years since I spent Christmas with my grandma who lived in Africa and I witnessed how Christmas was celebrated in her village. The Christmas season was a very festive one. In that small village, the style and fun of the celebration were awesome. It took a lot for the natives to prepare for Christmas. That is why the celebration was so colorful and full of fun.
As early as the month of September, the natives began preparing for Christmas. They harvested and sold their farm produce and Christmas was one of the top items on their list of expenditures. They gathered the money and saved as much as possible in their "Thrift and Loan" groups so that by Christmas they would have a good amount to use. Many of those groups disbursed the money by November ending so families could start preparing for Christmas.
By the end of November and beginning, December most active families had bought Christmas dresses and shoes for their kids since this was mostly done once a year by many of the natives. The child who is unlucky to get a Christmas dress or shoes might only get it next Christmas season.
You could find children gathered at their playground discussing how their family had prepared for Christmas. Those who have got their Christmas dresses and shoes already, proudly described how they looked. The others who were yet to have theirs would be jealous. This was the long-term preparation for Christmas, followed by the immediate preparation.
The immediate preparation started about two weeks before Christmas, with a cleanup campaign or community work as it was known. The people in charge of the neighborhood organized it to make sure all the roads and footpaths were totally cleaned in preparation for Christmas. Families too did the same they cleaned the surroundings of their households.
When it's a week to Christmas most households did the general and thorough laundry of both dresses and household equipment. They checked the equipment especially kitchen utensils and replaced those that were bad. Thus, Christmas was like a time of renewal as everywhere was clean and anything missing was replaced. Those preparing to do their traditional marriages at Christmas were doing final touches like traditional rights within the families of the brides. Some family members who were in the cities came home to celebrate Christmas with their siblings. These activities were throughout the week up to Christmas Eve.
Early in the morning on Christmas Eve, most families went to the market to get groceries. They bought things like rice, meat, pork, spices, and drinks both for Christmas Eve and Christmas Day itself. They bought most things they don't cultivate on their farms. Back home they did decoration of their homes and then engaged immediately in preparing the best dishes they had decided to prepare. Many began with what was known as "Christmas chin-chin" because this was one of the most important snacks during Christmas. In the interior parts of the country, most kids tasted it once a year on Christmas. It tasted like doughnuts but was more crispy in the mouth. They also did all the frying like fish, meat, popcorn, and peanuts also known as groundnuts. They cooked all the dishes that were difficult to prepare. Christian families then attended the Christian eve worship at about 8:00 to 10:00 PM. Thereafter, they went back to their homes and started enjoying Christmas. This went on up till midnight before they could go to bed.
On Christmas Day itself, many families woke up very early in the morning at about 5 A.M. They finished up their cooking, tidy their homes, and then prepared for Church. Nearly everyone, especially the kids, put on a new outfit. They loved moving as families to show others how beautiful and prepared they were. All those assembled in our church that day looked very colorful. This as I can say was the peak of the day as everyone was in his/her best worshipping, singing, and dancing. After Church families returned home and continued enjoying Christmas as a family up till about 2:00 PM when people, especially the kids, were free to move out and visit their friends.
Then came the most interesting part of this day that was the Christmas boys' juju; also called masquerades, known as "O ko kori ko". The boys of the neighborhood gathered and made a beautiful juju, well decorated, and then they moved around from household to household, singing and dancing beautifully expecting the happy Christmas people to reward them with money. They would sing:
O ko kori ko, - eh wah!
Christmas juju - eh wah!
Salutes the papa - eh wah!
Salutes the mama - eh wah!
Massa, charge your pocket,
Kori kori has come today - - -
Christmas day - eh wah!
The lovely "O ko kori ko" would be dancing beautifully so as to lure members of each household to dash them money. Siblings would come out and enjoy the dance and even dance with them. After enjoying it they would give them any amount of money and they proceed to the next household.
By the evening of Christmas day, adults on their part visited especially homes where traditional marriages were going on, to greet the couples and share in their joy. This continued for a whole week with the marriage dance every evening.
The day after Christmas was a tiring day. Many people just did immediate clean-up and then sat or lay to rest. Many others, especially kids, would find their tummy hurting due to overfeeding on Christmas day. Some were so sick that they visited the doctor. Most people also did washing and boxing of their Christmas dresses and shoes. The kids would then continue to wear their Christmas outfits every Sunday to Church or on special occasions.
At the end of the Christmas week, relatives who came home to enjoy Christmas with their siblings returned to their various destinations while the natives resumed their normal daily activities which were mostly farm work. It was my best Christmas ever.
Reader insights
Be the first to share your insights about this piece.
Add your insights