Home for the Holidays
California Dreaming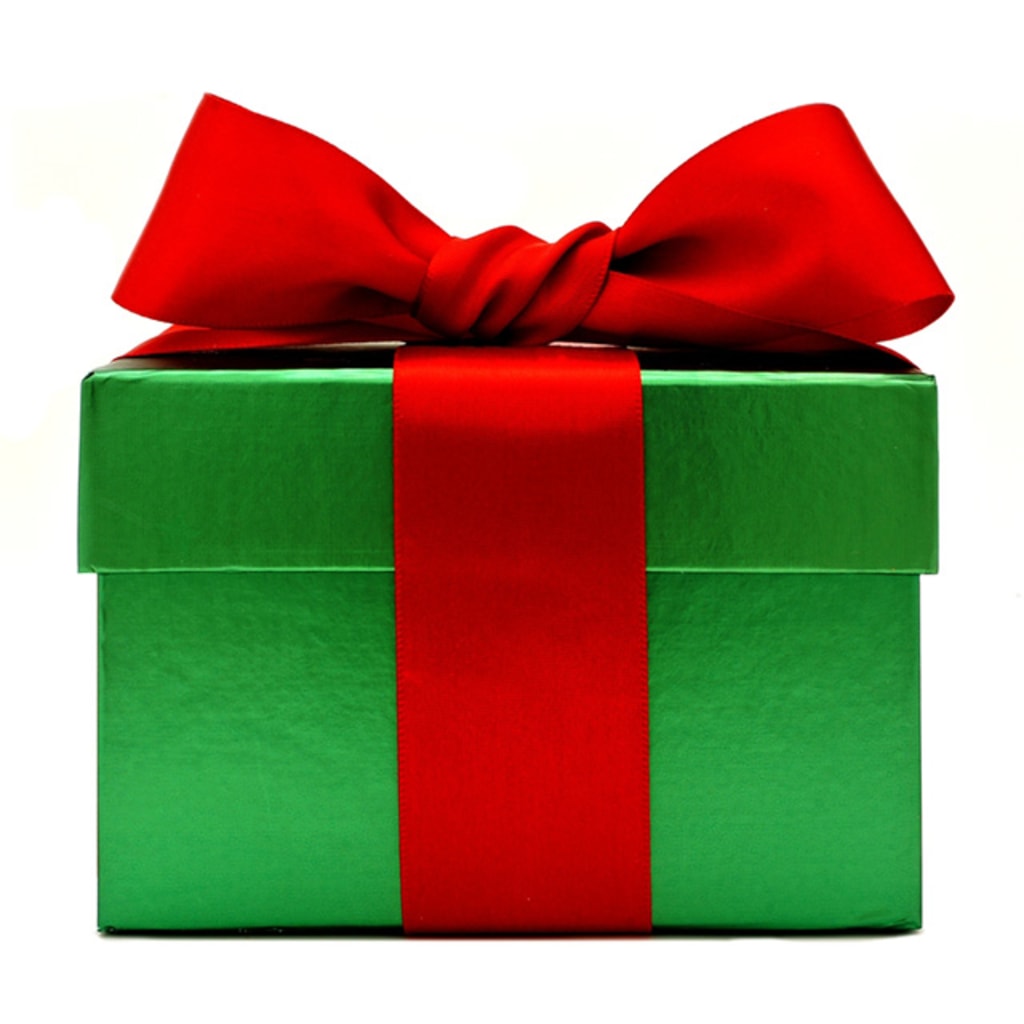 The last time I saw my dad was July 2007 . He was walking away . Came from California for a visit . We didn't have a close relationship and the reason for his visit was not a good one. I'll give you a hint. We'd just been out to eat dinner together and he called the waitress back and said " Honey, this liver looks worse than mine, can I have a piece that looks appetizing ?" Yes, he had cirrhosis. And it was so bad he had to have fluid removed and drink down lactulose just to use the restroom. Slow death is never pleasant for the person slowly dying or the person slowly watching. Though he was sick and yellow, he still dressed as if he were a Miami Vice extra. He somehow made it to the 80s and stayed there.
He dropped me off back at home. My boyfriend and my little dog waiting. Well, my dog was waiting. He hugged me and cried. " This can't be it." That moment is stuck in my mind forever. But that wasn't it completely. I talked to him every day for the next 3 weeks. He talked about his flowers growing outside of his window by his bed. And quickly it got to the point that his wife who I had only met a few times, had to answer the phone and take it from him, because he didn't know who he was talking to or what he was doing. The last thing he said was " You'll always be one of the best people I never really got to know. You'll always be my daughter. Now I've just peed on myself and I don't know the to do."
On August 9th I went to work. I worked in a pharmacy. How ironic isn't it ? My dad had done more than his share of prescription and recreational drugs , and here I was, boldly facing the fact that I could have the same addiction and it just hadn't been discovered. And never would be. I would never end up like him. Maybe this is why I could fearlessly go to work right with the things that crippled my father , or aided in it. But his mind and his disciplines were weak. I have to be stronger than that, for the rest of my life . Maybe somewhere deep in me, it is a fear of mine and this is why I am so disciplined today . I don't want to ever take a step in the direction he went.
I got home and my mom called and told me to come to her house. So I knew already. He was gone. No more daily phone calls. No more praying that he'd get better and we'd have a chance at being a father and daughter . No more Eddie Murphy laugh . Well, unless I listened to Eddie Murphy. He laughed just like him and it wasn't on purpose. Had the same first name too. Some time passed. I talked with his wife, who was there at his side the whole time. Today I have no idea where she is. She quickly disappeared altogether . I did get to see her one more time before she decided to never be fond again. She visited me. She was wearing a chain with his wedding band around it. I wonder where that's at today . I wonder if it truly meant as much as I felt it should. Did anything in his life ever truly mean as much to him as it should have? I still wonder this. So, she brought me some things. One can't make this up. She brought me a box with cassette tapes. Me and him did share one thing in common. Our love for music. There was The Beatles, Led Zeppelin, The Talking Heads, Boyz 2 Men, Luther Vandross ,Ray Charles, and various cassettes he'd made which had titles such as " Romantic candlelight", " Love Making", and " Skin to Skin." I told you this can't be made up. Well, it could. But it isn't. And I did not even try to listen to his homemade tapes. Nope. Maybe he told her to give me his music. She could have kept those. I also got his wallet. In it was a tiny piece of paper with a heart and a rainbow on it. It said " I miss you daddy. " It was from me and I must have been maybe 6 or 7 . My dad was frequently in jail. I even put him there myself once, by accident of course. Hey, the school asked what my dad did for a living and I didn't know anything about a lie.
She handed me another box. She kissed it. It was a brown paper box " Here he is", she said, kissing the box and handing it to me. I just stared. She was crying and I couldn't get find a tear out of utter shock. He wants to be scattered at the football field here in town. He wants you to do it. So, please when you're ready, take him there." I just stared . That's all I remember. " Well, I'm sure you two have a lot to talk about", she said as she went to the door. And that was the last time I seen her . So, her I was with…my dad, my dog, and this cat my then boyfriend brought home a few nights ago. Later on, this cat would end up let out and never found again. Don't hate me yet. I say the little box in the chair. It was small but heavy. I did mourn him. I had played songs he liked and I picked out the music for his Memorial, which was in California. I did not go. I had my own memorial. And for months, he sat in that chair. This might sound crazy but I did talk to the box. I dressed it for Halloween as a square Jack-O-Lantern . Very fitting I think. For Thanksgiving, he was a turkey of course! And Christmas . He ended up with green wrapping paper and a big red bow . I even had my picture taken with him. We didn't have but one other picture together and I was a little girl sitting on his lap. Silly I know, but this was what I needed to do. New years came and I thought " Okay, this spring I will take him to be scattered. " He sat there in the same chair, with a Happy New Year hat on. How many years, holidays, had I spent without him? Wondering where he was . If he would call. My birthday. Did he even know how old I was ? Yes, it was time to let him go, completely.
But before I did that, I could no longer ignore the pain I felt of being left behind so many times over the years. Drugs, women, beaches. There was always something better than me. I got so upset that all I was left with was this stupid looking Christmas box. Worse is the fact that underneath the wrapping paper and the brown paper, it was a Mr.Coffee Portable Coffee Grinder . How appropriate!
And one night I opened the box. There he was, naked. His naked ashy self in pieces, in a bag. A thick plastic bag with his name on it, you know, in case he would get lost. I threw him across the room. I punched him. I kicked him across the livingroom. I yelled. And he began to seep out. I hadn't noticed I had punctured him until the cat looked to be getting ready to use the bathroom. On my dad! I opened the door and let it out. And to this day, never seen that cat again. Menace was the right name for him. I scooped up what I could and put him in a decorative tin. I felt better and started to heal. And I left him there. It was only ashes, but I still couldn't let go . It would be a year and a half before I was able to scatter his ashes . The following year , August 2008 ,I have birth to twins. And that October I walked down to the football field, my babies in a stroller and my old dog by my side. I let him go. I parked the stroller and walked along the field, scattering him . I didn't pick the best day though it was beautiful but a wind picked up and a lot of the ashes blew back towards me. I had these nice little mesh shoes on. Again, you can't make this up. That was the most stupid shoes I could have worn for that occasion. He ended up walking in my shoes. His ashes had blown back into my slippers and to top it off, I stepped in a puddle in my frantic state. So, I buried those shoes. I didn't feel right throwing them away. After all they had my dad in them . That was nearly 12 years ago. And to this day, I have never been handed a gift I had to get rid of, but couldn't. To this day I have lost others I loved so. My uncle, my grandma,a baby boy and a girl. The best dog anyone could ever ask for, Abby. And never once, have I missed that cat.