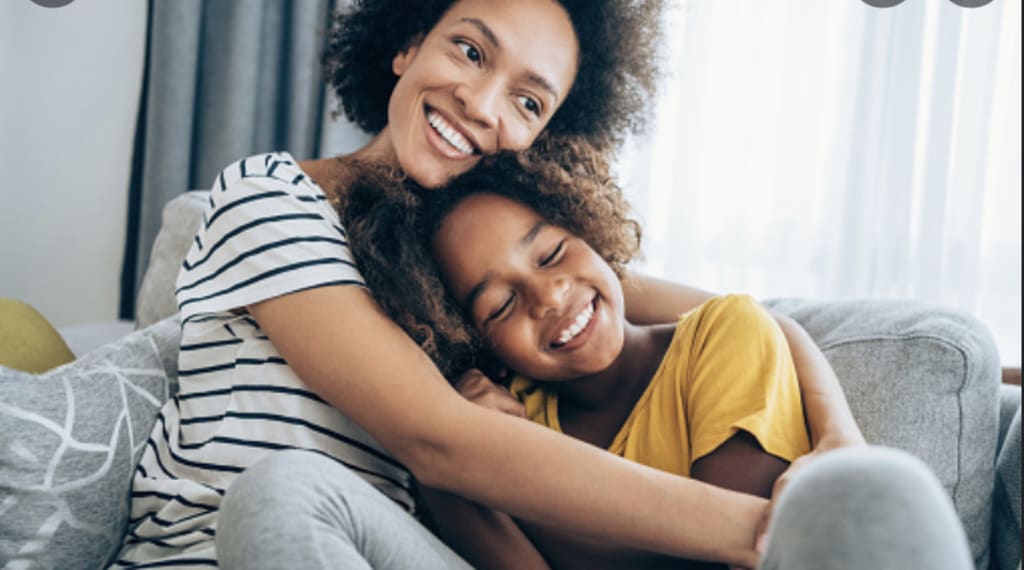 Dear mom,
Hey there, How are you today? I am writing you because I have something to say...
When I was a kid, there are things that I did, things you didn't know. I wanna come clean finally, *deep breath* so here goes:
OK, so mommy, you remember how you never wanted me to ever go downtown to the Baltimore Inner Harbor because you were afraid that I may get hurt or drown? Of course you do. Well...I went. Yup, I lied to you one day and went on down there. *smh* It was my 15th birthday. My best friend (at the time) worked down there inside of Harborplace. She worked at the Fudgery shop there. You know the Fudgery mommy? It is the place that makes fudge right there in front of the customer and they all sing while they are doing it. See! I knew you remembered. So anyway, my best friend had worked there or whatever because she had a really good singing voice. Did you ever hear her sing before? Her voice sounds like Toni Braxton. I am getting off subject, sorry. So yea, we had planned to go and see a movie and then hang out at the mall for my birthday. I got on the public bus and rode straight there. I thought she just wanted to save time by having me meet her at work at the time she was getting off. I get there and I am waiting for her to clock out and stuff right? Well, all of a sudden, all the male employees came over and surrounded me. They started singing "Happy Birthday" to me. She had remembered that I said I liked guys that can sing. Oh my goodness, guess what else happened?? Nokio came out! Nokio mom. The guy from the group Dru Hill. That four male member group that started here. Fun fact: they were discovered at the Fudgery (I think lol).
So that is my confession. Instead of thinking about how I was dishonest and misleading about going down to the harbor, how about we focus on how AWESOME that day was. Being surrounded by guys singing to me AND a celebrity (my celebrity crush at the time) coming out? Ma, you gotta admit, that is a pretty cool birthday.
Well, my dear mother, I have cleared my mind. I have come completely clean.
OK, so I have come clean about this, you know what I mean.
Let's do this again soon lol. I will think of more childhood stories to tell...
With all the love in the world,
you're Daughter
PS... I almost didn't do it. I almost ended this letter without telling you my real secret. I just don't want you to blame yourself. You are a great mom. Always have been. So, do you remember my sitter from kindergarten? Daddy would pick me up from school in his big tractor trailer. I will never forget it because it had a big yellow B on the side. He would drop off around the corner to the sitter. Daddy would give me a green apple Jolly Rancher stick everyday as a treat. Well, the lady would first take my candy and make me watch her kids eat it. Then she would make me noodles without the seasoning. She would put butter in them. Some people like noodles like that, but I don't. I told her I didn't like the food. After that, I wouldn't always get lunch when I got there because I was ungrateful she said. One day, i was playing with her daughters Barbie dolls. She said I was not allowed to play with them. She rolled me up in an area rug and put me in the broom closet until a little while before you came to pick me up. There is more, but I am not ready to talk about it. As an adult, I realized that she was white as were all the other children. I was the only child of color there and I was the only child treated badly. Was this a race issue? I don't know. I will never know. I love you mommy. None of what happened to me was your fault. I was afraid to tell you because I thought I was being bad. She made me feel ashamed and feel it was my fault...
Humanity
About the author
I'm just a single mom tryna make it. Come with me on my journey through life in writing... "A dream deferred is not a dream denied"
Reader insights
Be the first to share your insights about this piece.
Add your insights