After Baby Stretch Marks Make the Most Beautiful Tattoo
Crossing into this world through your body is a miracle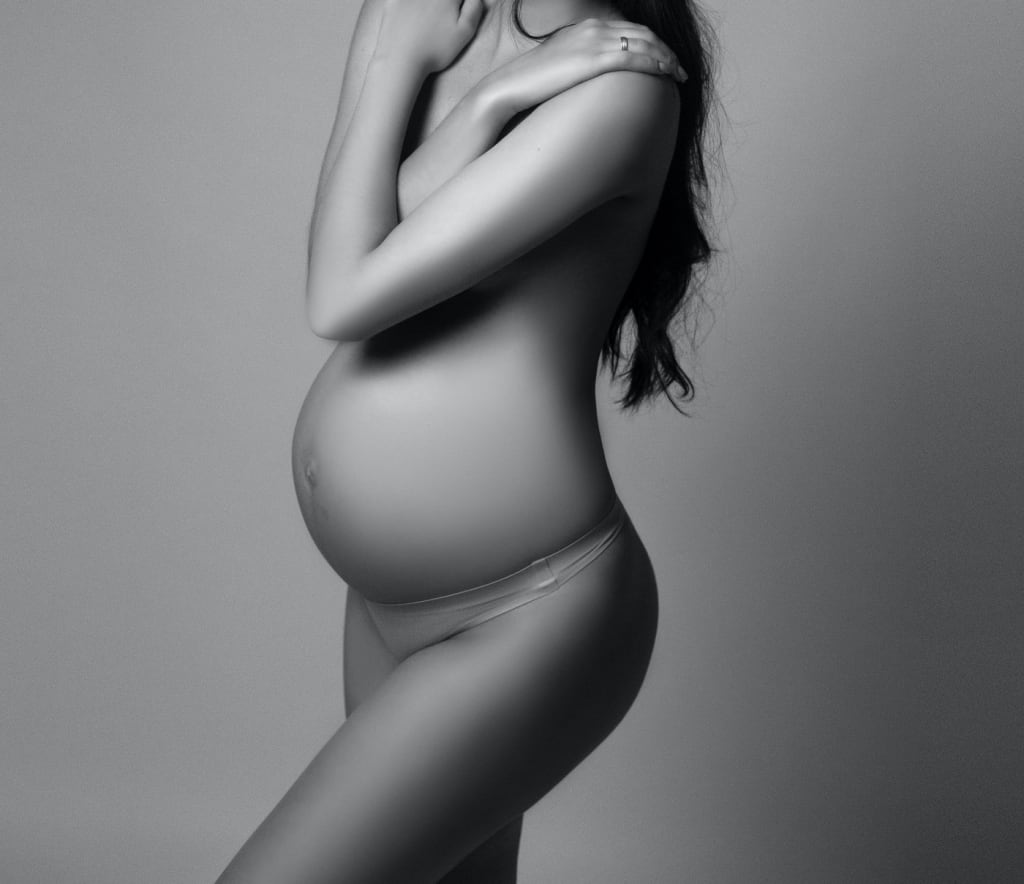 Photo by Cleyton Ewerton on Pexels
How great a privilege is yours to carry this proof of giving birth.
I am determined to be naughty, to tease you, and put in a passion, so you don't give a second to fruitless lamentations about lost smoothness and vanished firmness. Your looks, as they are, are precious. Forget all negative expressions, voicing none. You should not regret the aftereffects, which helped you become a Mother.
I was not in the least put out by these comments
These exclamations burst from strangers often, "It is huge. You're having twins, aren't you?" "Put me wise. Your due date is quite soon, isn't it?"
This is my favorite, "Looks like you are going to have a bi..i..ig girl? I know it by the shape of your belly."
"All other people seem quite dwarfish to me nowadays," I used to say, smiling with every tooth in my head.
Although these noises were accompanying me everywhere, they could not prevent a thousand lights to play about my face. I accepted them with charming grace.
I don't mind admitting that when I was pregnant, I felt as if I was born to have this experience. I went about with a sense of champagne in my head. Every day was mine, forever mine. The cheerful, happy smile was made for my lips.
I was the song of life and life was dancing inside my womb. My entire being shone with the glory of having created, with a sort of ecstasy which redeemed all silly comments.
One day during lunch my coworker smiled deprecatingly and whispered, "I have half a mind to have a baby. Hm… Can I ask you something?"
"Say away."
"Now seeing you, how is it to carry such weight every day?"
How about a compliment, "You are so darned pretty with this enormous belly of yours."
This one came from a close friend, "I'd just love to give you a hand with this baby you carry. He will get out three-year-old right away."
It was intended to be funny, "It just tickles me to death. How are you going to get back in shape?"
I used to respond, "That remains to be seen."
I was so skinny all my life. People saw the still slender frame, when they looked at me from the back, and couldn't guess I was pregnant. So when they saw my lovely, rather big bump in the front, they were in quite a shock.
And I felt refreshed, delighted, and invigorated. I walked, feeling as if I had wings to my feet, experiencing a sense of exhilaration. I was selfishly, shamelessly happy.
I am lost in self-love and half-delirious self-admiration
Although I used expensive lotion and reasonable moisturizer, I could see neither rhyme nor reason in it after reading scientific articles about the genes and inevitability of stretch marks if those were destined for me. I saw fit to take extra care of my honorable baby bump. It deserved the daily rubs and caresses.
I didn't think about how I was going to fix up the ruined tummy business. I didn't care two straws about the way it was going to look like, as long as my baby was happy there and healthy when outside. My entire being denoted radiant energy and physical satisfaction at their utmost tension. I was passing the limits assigned to human power; I was so close to a heavenly notion of superiority.
I'm well rewarded for my pains and pleasures
The discovery of my beautiful belly being all covered with drawings of rivers, streams, cascades, tides, and torrents didn't make my eyes gush out with water of self-pity, rather made me proud. Big happiness swelled me from inside, and every stretch mark strengthened my love for my body.
There is a stamp of heavenly poetry about my tummy, no doubt I will die without ever having known even a passing feeling of embarrassed timidity. I look at my body with an air of conscious triumph. I carry the world in front of me by the mere force of self-satisfaction. My fortune is enormous, it has no bounds - I am a Mother.
Self-love should be your bug-bear fault
Your body is well worth the honor of looking at and admiring. Become conscious of the appreciation you are exciting. Adore yourself, and if someone makes you feel miserable, defy this person to the teeth.
You're endowed in an eminent degree and your self-love should be unbroken. You're magnificent. Speak about yourself with superb animation, soaring away on the wings of self-adoration.
Crossing into this world through your body is a miracle. You should hug yourself with as much love as it is possible. Let tenderness towards your body grow with absolutely tropical luxuriance.
Say only positive about a body that felt the dancing of life from inside.
Photo by Cleyton Ewerton on Pexels.
Family
About the author
My pen is the finest instrument of amazement, entertainment, motivation and enjoyment, chasing each other across pages.
Reader insights
Be the first to share your insights about this piece.
Add your insights