2021 Holiday Gift Guide for the Amazing Friends in Your Circle
You love your friends and you love to make them smile during the holidays by giving them special gifts that they'll love all year long.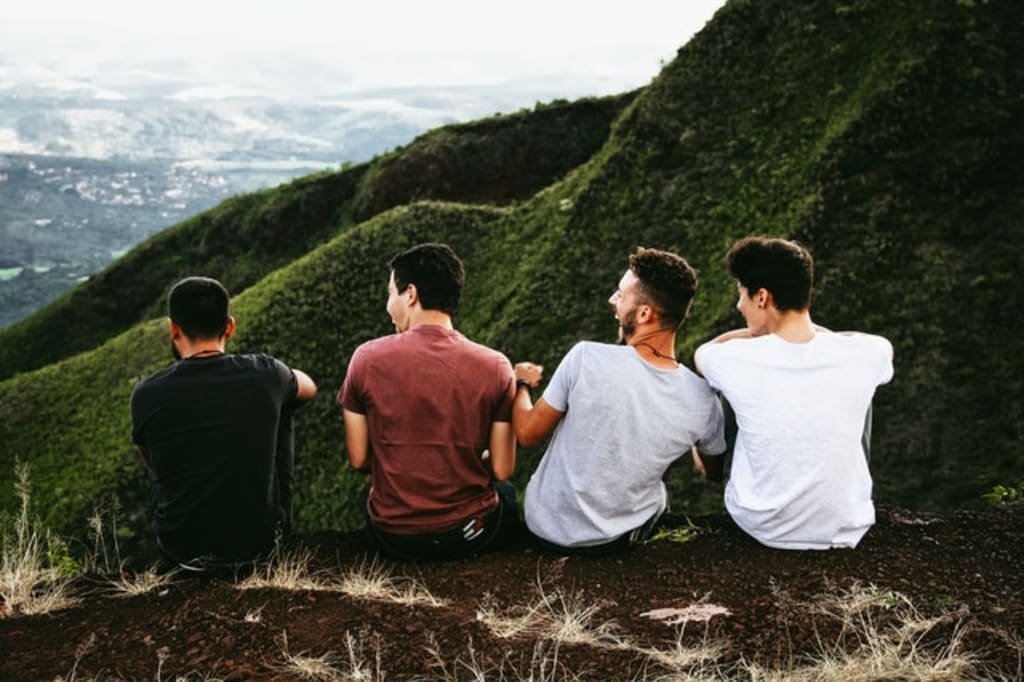 You love your friends and you love to make them smile during the holidays by giving them special gifts that they'll love all year long. Of course, because your friends are so unique, not just any gift will do. You want to give something to show how much you appreciate their friendship in a caring and thoughtful. So, to show your squad how much they mean to you here's your 2021 holiday gift guide for your amazing friends.
The Super Star:
This is the sharp-dressing guy who's always up to date on tech and gadget innovations. He gives you tips to make your smartphone more efficient. He wears cool sunglasses and nice jackets. He's a great friend, too! He would love a pair of JBuds Frames. These little speakers will slide onto the framing of nearly any pair of glasses, even sunglasses. They feature a thin, discrete design with a slick black finish. What's even cooler than the glasses are less than $50!
Alternatively, maybe she's a fashionista with a little extra attitude. She always wants to look her best and she loves glam videos on Instagram and Tik Tok. She loves to go shopping and is brutally honest when you ask her about an outfit. A pair of Kylie earrings would be a great accent to anything she wears. A smooshed, golden, dot stud earring that drips two and a half inches down to a faux pearl. They're classy and cute but look like they'd cost way more than $35.
For the Party Animal:
Bold and free-spirited are the best words for this squad member. He never plays by the rules and she always has a flask for you beside hers. These are the people who refuse to allow us to become our parents, and who throw the best get-togethers. They may be slightly bad influences, but we love them anyway. To say "Thank You," to the friend keeping your wild side alive and kicking, grab some wrapping paper to twist up one of these amazing smoking kits. Some of these baked bundles are only $30, and still feature a smorgasbord of 420 party favors that any midnight toker is sure to enjoy. However, for the best buds on your list, CheefKit offers hand chosen bundles that include large class pieces, paper, grinders, cones, and lighters just at a glance, still very reasonable;y priced at under $100. All of the kits are half-priced for the holidays, and CheefKits also offers free shipping on all US orders. That's a stellar deal that you're gonna want to take a toke on.
For the Home Body:
Here you have the introverted, home-based worker with more than enough pets and books for a zoo and library. They may spend too much time alone, but it's always special when you get together with them. For coffee confessors who stay close to home, give them a little taste of worldwide travel with a Starter Pack gift from Atlas Coffee Club. For three months, your friend will have a unique coffee sample each month along with a postcard and other information about that blend in their mailbox. It's always fun to get a surprise in the mail, and your hermit homie will be able to taste coffees from all over the world from his or her kitchen. For the three-month gift, Atlas charges a currently discounted price of only $50. Normally, this bundle is $69, so get the savings while you can.
For Your Absolute Bestie:
Forget gift cards and long lines in the stores or even toiling indecisively for hours online to find the perfect gift. You know your friends better than they know themselves. Give them a gift that says you want to spend all the time with them you can. A personalized giant pillow with a printed photo of your best selfie can ensure they never miss your face again.
Just kidding. This is the gift for the Practical Joker in your group. A personalized besties scrapbook kit you can work on together would be much more fun. Although, admission into a concert, a sports match, or even a stand-up comedy club is exceptionally more exciting. To spend more time together you can plan to go with them to the event. However, if you're aiming to show them the utmost appreciation, and it is possible, get in touch with someone else who's special to them, let them know your gift plan to be sure, and avoid conflicting schedules. This may be:
Partner/Spouse
Siblings
Parents
Kids
Crush
All your friends together stellar
When You present the gift, have that person with you or on the phone as your best friend opens a subtle parcel with the tickets. That way, the excitement is doubled.