Ultimate Guide to Choosing the Right Soccer Shin Guards
How do you know you're really choosing the right soccer shin guards for you? This is the ultimate guide to everything shin guard related, including why, where, and what you should consider.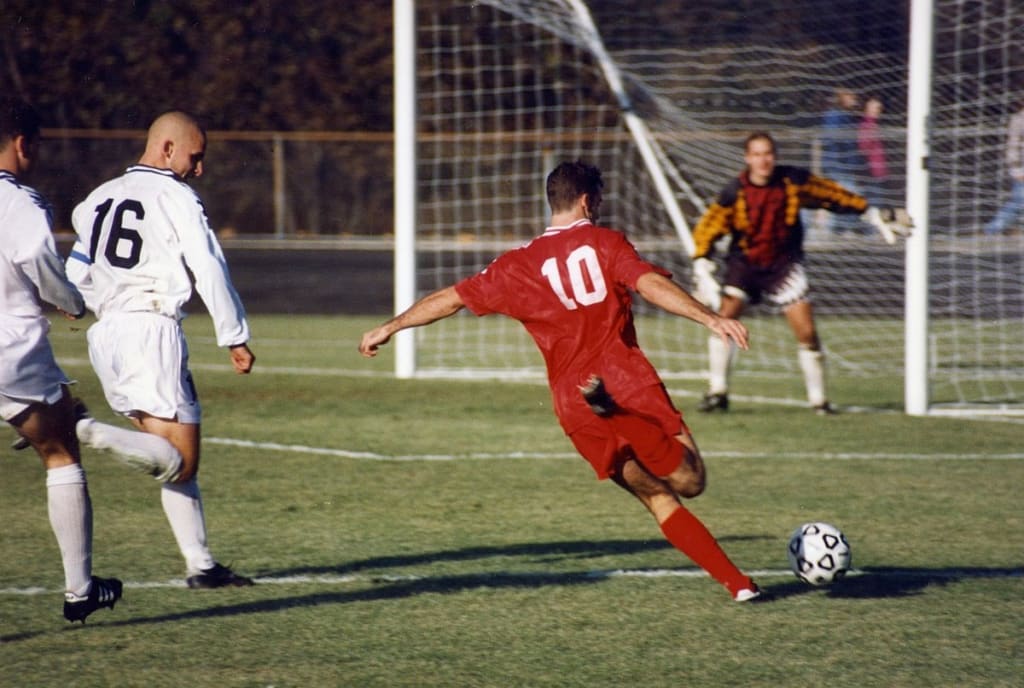 Choosing the right soccer shin guards is just as important as choosing the best soccer cleats. As a soccer player, you don't get much protection, so when it comes to choosing your equipment, you should take it seriously!
As a great way to improve your game, comfort, and skillset, we've got you covered with a step by step instructional on everything shin guard related. Discover which shin guard is the perfect fit for your game.
Why do I need shin guards?
Before we get into choosing the right soccer shin guards, we need to first explain why it's so important for soccer players to wear them. As a protective feature that will reduce the impact to the shin bone caused by stray kicks or tackles, shin guards are a crucial part of every soccer uniform.
Though they may not reduce the pain drastically, the guard is responsible for protecting the bone using its tough outer-shell. Plus, the light cushioning foam that is pressed against the skin is comfortable against your leg while playing.
If you used to wear shin guards that had both upper and lower straps that wrapped around the leg, you're not alone. However, today's shin guards are designed a bit differently for both comfort and protection; but we'll get more into that later.
Depending on my position, what type of shin guards do I need?
Though all shin guards might seem the same to you, they're designed specifically with the soccer positions in mind. However, choosing the right soccer shin guards is not as black and white as it might seem. Depending on your position, you have different needs. And depending on these needs, you want to look into a product that will best provide and perform for you.
Are you a defender? Defenders need the most protection, so you should certainly be on the market for a heavier shin guard that will provide not only protection for the shin, but for the ankle as well.
Midfielders need the best of both worlds. They need a lot of protection, but also need to be able to freely move about the field with a guard that won't weigh them down.
Forwards will need a light shinguard that will also provide ankle support, but not as much protection compared to a defender of a midfielder.
And last, the goalkeepers will need the best lightweight shin guards to perform in top shape. A shin guard with minimal protection and a light feel is the perfect option for a goalie.
Let's break down the elements of the shin guard.
Before we get into the specific types of shin guards on the market, let's go over what makes up the elements of a basic shin guard.
The shield or front plate is the main part of the shin guard. This is the most important part of the anatomy and will provide the brunt of the shin protection. It is typically made of hard plastic, but if you're willing to spend a bit more money, you should wear carbon fiber shin guards instead. The front plate will absorb the impact of any stray kicks or tackle-induced damage.
The closure, though, is where shin guards will vary when it comes to design. Some guards come with adjustable straps that are built into the product, while others will rely solely on a sleeve that is sold separately or even taped to the skin.
Finally, the backing is the cushioning that allows the shin guard to be worn comfortably throughout the game. With cushioning foam, the backing will line the shield and front plate to provide comfort and impact absorption.
Another thing you'll want to keep in mind when choosing the right soccer shin guards are the different types of guards. First is the slip-in shin guard we talked about briefly.
Instead of having to strap the upper and lower straps for support, you can simply slide this guard underneath the sock. Most of these guards come with a compression sleeve that holds the guard against your skin effortlessly.
This gets rid of unnecessary preparation and that dreaded feeling of accidentally putting your socks on before the shin guards (we've all been there). They also provide a larger range of motion and mobility, perfect for more advanced players.
Ankle shin guards sound a bit funny; are they protecting your shins or your ankles? The answer, of course, is that they protect both. This type of shin guard was created because the ankle is just as important to protect as the shins are.
Often a little more expensive than your typical slip-in guards, the extra $10 is worth the added support. This is great for soccer players who are sprain-prone. Plus, many guards like this provide ankle protection that is also removable for versatility. This is the perfect guard for those just getting started with soccer, as well as the players who need as much protection possible.
The last type of guard to consider when choosing the right soccer shin guards is the sock shin guard, otherwise known as shin socks. These are simply shin guards built into the sock for convenience, eliminating any struggle to apply your guard under the sock.
Just choose your size from either small, medium, and large, and you'll get a pair of Adidas socks and shin guards in one for less than $10. However, the issue with this option is that shin guards worn at a high school level have to be approved by the NOCSAE, and this style might not meet regulations.
How much should I be paying?
Now that we've covered the basic types of shin guards, how they work, and the anatomy of the guard, we can answer your real questions: how much do I have to fork over for a good pair?
Shin guards are commonly affordable, so don't fall into the trick of "you get what you pay for." For a piece of soccer equipment, guards are reasonably priced. Most trustworthy brands will offer a single pair for about $10 to $30.
Do I need shin guard accessories?
Depending on your position and the type of shin guard you choose, shin guard accessories are also a possibility.
So while you are choosing the right soccer shin guards, you should also be in the market for accessories. First of the accessories is a shin guard sleeve that allows the slip-in guards to have a snug home at all times. Second is the shin guard tape. This is wrapped around the sock at the top and bottom of the shin guard to hold them in place.
If tape doesn't work, shin guard stays are the next best thing. They are an alternative for tape and will wrap around your leg in a hook and loop closure.
And finally, a solo ankle guard that can be attached to your shin guard for extra support is something that you might want to consider if you're looking for something offering a good compression fit.
How do I take care of my shin guards?
Now that you've chosen the best style, you should also know the best ways to maintain the quality of your guards. Thankfully, the answer is much more simple than the rest of our process.
To take care of your shin guards, just wash them. Some shin guards can be washed in the washing machine, but be sure that yours are definitely compatible to avoid damage.
If they're not, all you'll need is soap and water with some baking soda to make them squeaky clean.
To complete our ultimate guide to choosing the right soccer shin guards, we had to mention our favorite option on the market right now. What is so great about Diadora's Unisex Gramma Carbonio Shinguards is that they provide the best protection for a midfielder, while being lightweight enough for a goalkeeper.
It can be worn with tape, a sleeve, or any other accessory you like. Plus, they look nice, have comfortable padding, and will last you multiple seasons of your favorite game.
product review
Passionate about writing, animals, makeup, movies, friends, family, learning, exercising, and laughing!