Top 3 Clubs that Lionel Messi Could Sign In 2020
Three clubs Lionel Messi could join in 2020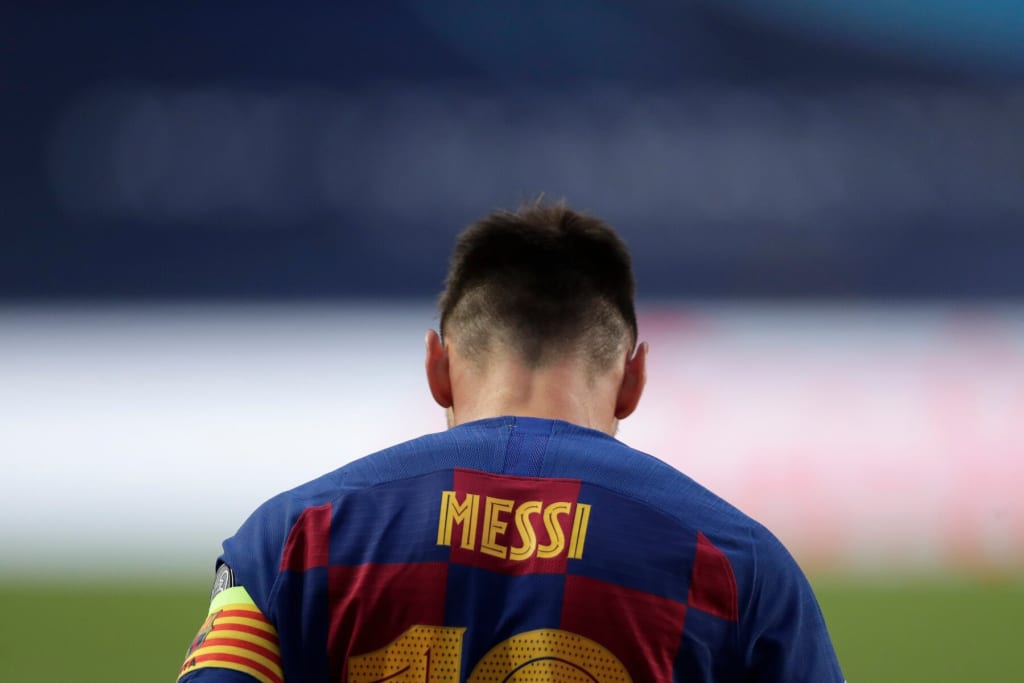 Courtesy to TheIndianExpress.com
A crisis is a word that gets used too readily when a team hits some bad form, but one is developing rapidly at Barcelona. After losing their La Liga title to bitter rivals Real Madrid, they were served up, a Champion's League humiliation at the hands of Bayern Munich. Barcelona were beaten 8-2 by the German giants in Lisbon, and now the Camp Nou club is in disarray. Manager Quique Setién got the sack along with sporting director Erik Abidal, losing by six goals simply isn't accepted at Barcelona. They're in danger of losing players, too, with defender Gerard Piqué volunteering to leave in a bid to help his club rebuild.
However, there are reports that Lionel Messi, arguably football's greatest ever player, was out of Catalonia. This cannot happen if Barca have plans to become a dominant force again. But he clearly seems to be a frustrated figure of Barcelona who is considering his options outside Spain.
Back in July, Messi fumed at his weak teammates as Barca lost out on the title to Real Madrid. He said, We didn't expect to finish in this way, but it sums up the year for us. We are a weak team who can be beaten with enough intensity and enthusiasm. We have lost a lot of points which we shouldn't have done and been very inconsistent. We need to be self-critical, starting with the players, but also across the entire club. We are Barcelona and we are obliged to win every game. Roma, Liverpool, the fans are running out of patience because we're not giving them anything. Messi's comment clearly indicated his disappointment with the team and an incompetent board. All of this has made the Argentine consider his options at the age of 33, any manager with two brain cells to rub together would take Messi at 33 in a heartbeat, but where will he be playing next season? So here's a list of three clubs that could potentially sign Lionel Messi next season.
Manchester City
It's difficult to say when Messi was at his best in his career. Such has been his incredible brilliance on a consistent basis for over a decade. But he'd probably say his happiest memories came when Pep Guardiola was in charge of Barca. And the rumors suggest, Messi was open to the idea of joining Manchester City this summer. It has also been suggested that Messi and Guardiola have a father son style relationship. The Premier League club needs to take drastic measures this summer, having lost their status as English champions in spectacular fashion, with Liverpool finishing 18 points above them in the table and another disappointing quarter final exit from the Champions League mark to the end of a miserable season for Manchester City.
And Pep Guardiola, according to the high standards, Messi's acquisition would bring Storm in the football world, especially in the Premier League. It's a move that will benefit Messi and Man City as it would end of the play. Suppose it Barca nightmare while Man city will have a missing X factor in their mind blowing squad, which will prove essential in the almighty Champions League.
Inter Milan
The Messi Vs Ronaldo debate isn't over yet and isn't quite the same when the two players are playing against each other on the pitch. But the two greats could face each other once more with the Serie A side Inter Milan being linked with an audacious bid for Messi.
It was a completely different time, but in a made a serious attempt to sign Messi from Barcelona back in 2008, when he was on the cusp of becoming the best in the world. That was revealed by former inter director Marco Branca earlier this year in an interview, Inter are completely revived under Antonio Conte and came second in the league by a single point. This new looking Inter is ambitious, along with the likes of Lautaro Martinez, Romelu Lukaku, Alexis Sánchez and having recently signed Achraf Hakimi.
The Italians are keen to cement their place back among Europe's elite after close to a decade in the relative wilderness. Although the speculation surrounding Messi and the Serie A move have been dismissed as a utopian fantasy buying Inter CEO Beppe Marotta back then, but things are very different now though, even though the thought of Lionel Messi adding to it seems far from reality right now to the various financial reasons. But at this moment in time, nothing can be ruled out.
Paris Saint-Germain
Messi, may be financially out of reach for the likes of Inter, but PSG could certainly afford him. Paris Saint-Germain's desperation to win the Champions League would surely make Messi an attractive proposition for the French giant. PSG infamously snatched Neymar from Barcelona in a world record transfer in 2017, but has still fallen short on the European stage. It could also have the effect of reuniting Messi with Neymar. The French club has shown they love a superstar signing and will probably lose Kylian Mbappé in the future. Lionel Messi could certainly light a fire in the French ligue 1, along with commercial success for PSG.
Conclusion
Even though all the above options come with certain pros. The easiest option for Lionel Messi is to stay at Barcelona. This is one of the biggest crises Barcelona are experiencing in recent times. But if you asked all professional players if they'd like to move there now, about another 99% of them would say yes. Barca it's still a massive club, regardless of the 8-2 defeat. And the situation can be turned around. And no matter how angry Messi might be, he'll have an affinity for the club that's given him so much. He's been with Barca since he was 13 years old and doesn't know much else.