THE MESSI EFFECT
What Messi's move to Paris Saint Germain has done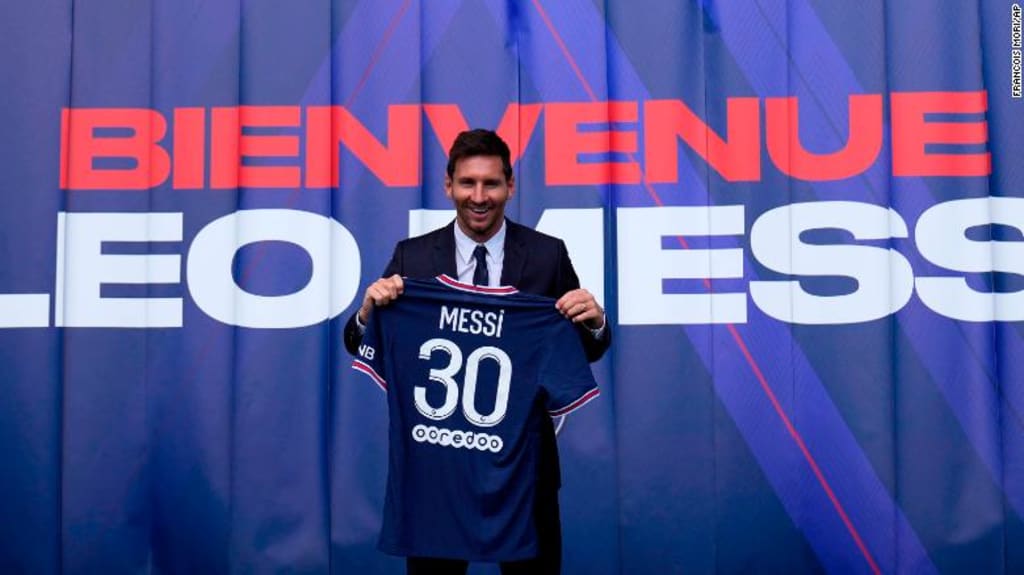 CNN
After two decades at Barcelona Messi said goodbye to the team where he became the alien and went to the billionaire team of Paris Saint Germain for two seasons with the right to one more.
The Messi effect
The Messi effect has nothing to do with the ball on the field but a life lesson for everyone, Messi scored 673 goals for the Barcelona team, now in Paris Saint Germain hasn't even had to do any goal, just put on the shirt of PSG, just announced that he will now be part of the team that the name Messi began to become money for the club, this is the Messi effect.
Football isn't just a ball in the goal but passion and passion turn into money, believe it, so if you are going to start a business start with something you have passion for because in this you have skills or you earn them with goal and skills attract demand.
When a club hires a player they are not just bringing the player himself but a brand and the fans of this brand, when a club hires a player they are bringing the whole story of this player to the club and Messi from being such a star that he became, his fame ended up surpassing what he does on the pitch, PSG gained all this that Messi's persona brought and this is exactly all that Barcelona lost.
''What the Messi effect has done to Paris Saint Germain''
- Let's see, Messi has brought to PSG millions of followers on all of PSG's social networks, these followers are new fans and new fans are new consumers.
- Messi's deal with PSG made searches for the club's products explode in online shops, thus increasing 100% in sales.
- PSG's cryptocurrency increased its value by 132% in 5 days with this Messi signing.
Are you going to tell me that this isn't the power of the Messi effect?
We are experiencing something that will go down in football history and Paris Saint Germain is one of the most benefited from this fact, even the club will go down in history for this achievement.
Football goes beyond the ball and the players playing, it is the passion and emotion and that is passed from father to son, from generation to generation no matter man or woman football breaks borders, brands unite with teams, brands unite with players.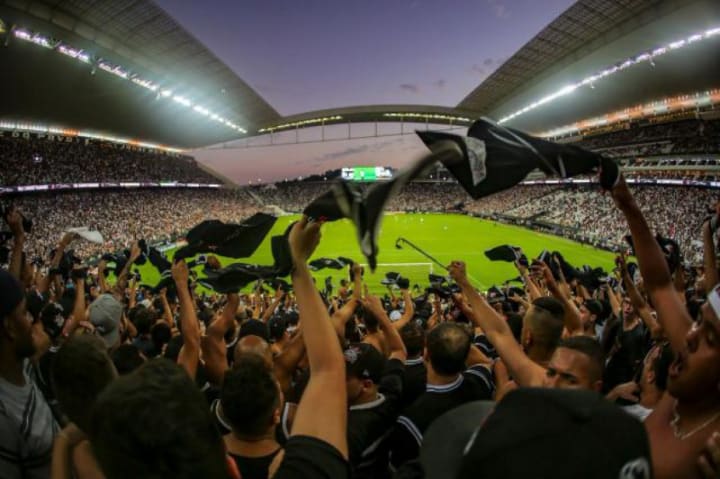 Now I ask you who understands football, will Messi win many titles as well as he has won others for Barcelona?
I know you have an answer and I am sure of what it is but do you know the answer I have to this question?
IT DOESN'T MATTER! This is my answer if he will play well or badly, it doesn't matter, the fans are crazy with passion for this fact and passion becomes business remember what I said at the beginning?
Conclusion
Is it possible to understand the message I convey?
Are you an entrepreneur? Bring a Messi in your business, maybe this Messi is an idea that will take your business to another level of earnings.
Are you a writer? Bring a Messi in your stories and articles.
Are you a Youtuber? Make a partnership, invite someone who will add a lot to your YouTube channel, be a Paris Saint Germain in life, know who to bring into your club.
If you liked it don't forget to click like that encourages and motivates me to write more and if you want to give me a tip feel free, subscribe for more stories, hugs.
About the Creator
I'm a young dreamer who seeks to make many dreams come true, one of them is to make a living from writing, I love to write about everything, including the things I love the most, so stay here, maybe you'll identify with me.
Reader insights
Be the first to share your insights about this piece.
Add your insights