The Haaland Train
The young man taking the football world by storm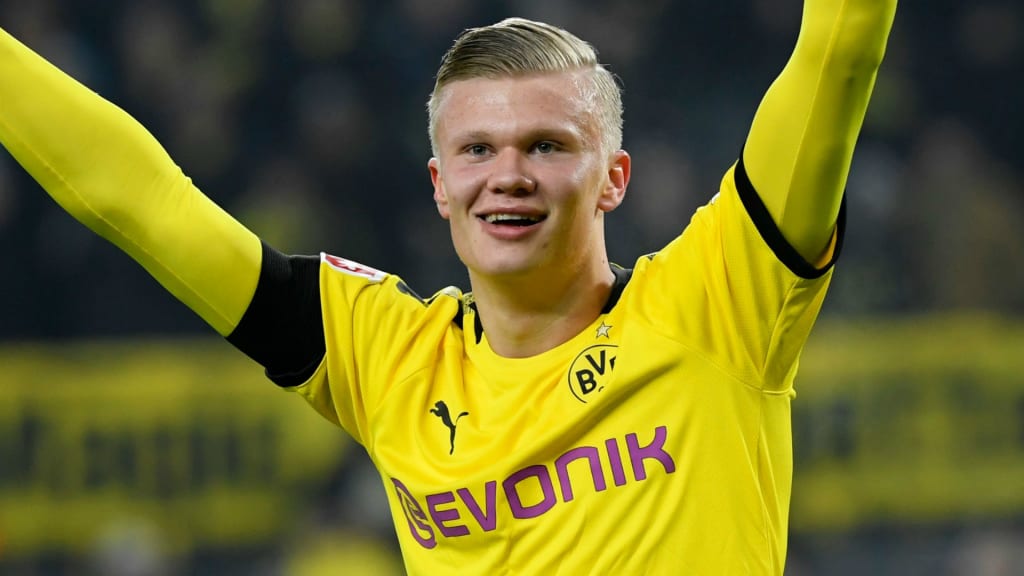 Tuesday night's UEFA Champions League Round of 16 first leg tie between Borussia Dortmund and Paris Saint-Germain looked to be heading towards a rather unexpected draw, when Norwegian sensation Erling Haaland thumped a long range effort into the back of the net to send the Westfalenstadion into ecstasy. Even experienced campaigners such as the likes of Paul Scholes would have been proud of a strike like that and it brought to the fore just how incredibly gifted this young man really is. 2-1 it would end to the German side, who looked to have the better of the Parisians for large segments of the much anticipated tie.
Numerous pundits have felt that Paris Saint-Germain were among the favourites to win the UEFA Champions League this season. While this result would have suited Thomas Tuchel and his charges, the manner in which Dortmund's young guns looked to counter-attack must have sent shivers down Marquinhos, Thiago Silva and Kimpembe's spine. Be that as it may, Neymar's away goal is vital in ensuring that the Parisians look to progress from this stage for the first time in their fourth successive attempt.
Dortmund's head coach, Lucien Favre, commented that his side would have to stay positive despite the disappointing away goal.
Among the positives for the mighty black and yellows were Jadon Sancho who looked as influential as ever, but it was Erling Haaland who stole the show with his unpredictable speed and tendency to be at the right place at the right time.
The young 19-year-old Norwegian has thumped home ten UEFA Champions League goals already this season, providing one assist. He is currently tied as top goal scorer in the competition, only Robert Lewandowski managing to score as many as he has. No teenager has ever done a more extraordinary job in Europe since the competition was founded.
His two goals were an illustration of just how versatile the young striker is and the scary thing for opposing sides is that he looks like he has quite a few things to improve on, his first touch for instance.
His first goal was a close range tap in, which showed his speed in decision making and his ability to be at the right place at the right time. While his second goal was a thing of sheer beauty. A long range effort which seemed to hit the back of Keylor Navas' net in no time. Two out of his three attempts at goal have hit the target and he will be an important part of Dortmund's away leg, should they progress to the Quarterfinals.
His coach, Favre could only compliment Haaland after an incredible performance: "He is someone who has immense mental strength, he always wants to lead from the front and he always wants to score in training. When he doesn't manage to score in training he is annoyed with himself, which shows his incredible attitude and that helps the entire team."
To add to his immense peformance, Favre felt that the young Norwegian defended well too: "He was very compact with the other players and that helped all of us. He did this really really well."
Teammates Mats Hummels and Axel Witsel also sang the young man's praises, while he himself responded positively to the question whether life at Dortmund was like a fairytale.
"Yeah I'm enjoying every second and my life is good."
A man of few words.
On the other hand, Paris Saint-Germain's head coach, Thomas Tuchel felt his side lacked rhythm because of injury concerns and various other factors but felt that his side would play better at the Parc des Princes in March.
What an intriguing fixture lies ahead on the 11th of March. Both sides will be feeling they have a chance to progress but if Haaland has another night like he did, don't count on an easy progression for this Paris Saint-Germain team.
What an incredible signing and to think there is more to come in the Bundesliga this weekend.