The 10 Best Major League Soccer Teams in the Game Right Now
As we approach the Audi 2019 MLS Cup Playoffs, who are the best Major League Soccer teams in the game right now to watch?
The MLS regular season is coming to a close, and as we look forward to the playoffs, the pressure is mounting for all teams vying for a spot to compete. Through arduous battles of endurance, skill, and sheer athletic prowess, there is a handful of MLS teams that rise above the rest, enticing spectators with incredible moves and setting new standards for gameplay. These teams continue to demonstrate their talent and enthrall fans with exhilarating matches in a constant battle for glory, and it's these teams that we look forward to watching as they duke it out for that all-important victory. As we look to the 2019 Audi MLS Cup Playoffs, the best of the best Major League Soccer teams in the game right now are bringing top-notch gameplay and incomparable talent to the sport.
Toronto FC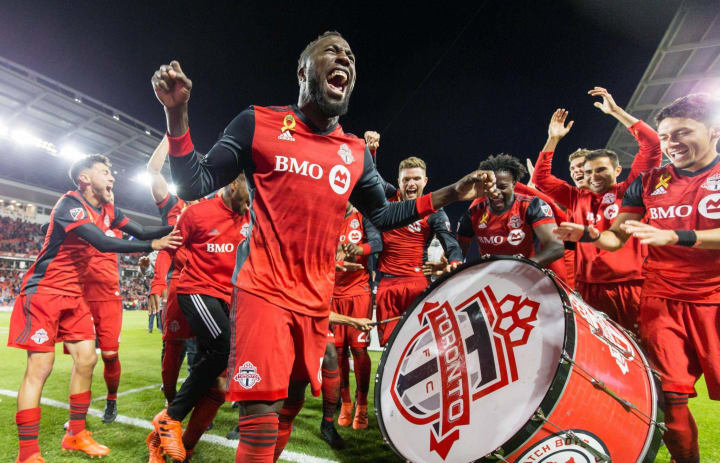 While many were skeptical of TFC at the beginning of the season due to the fact that general manager Tim Bezbatchenko moved to manage the Columbus Crew, head coach Greg Vanney continues to prove himself as a superb strategist and passionate coach. Toronto has, so far, had a solid showing compared to their fellow Canadian counterparts, the Vancouver Whitecaps and the Montreal Impact, and they're giving D.C. United, another great MLS team, a run for their money as both teams are vying for the No. 4 seed. While they sometimes hit mental roadblocks that keep them from consistently performing, they've proven that they can match any team when they get out of their own heads, making them one of Major League Soccer's most valuable teams.
D.C. United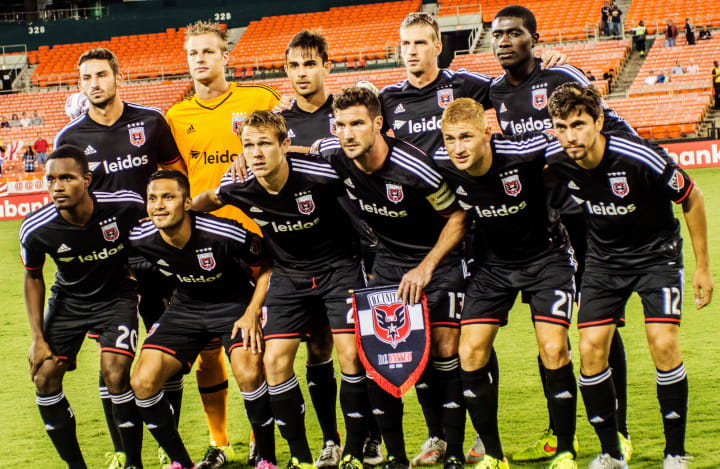 One of the teams in the league with the most wins, D.C. United has historically been an excellent team, and they aren't willing to give up that reputation anytime soon. Superstar Wayne Rooney is, as always, on fire, scoring his first hat-trick for D.C. United at the opening of the season against Real Salt Lake. Supported by powerful Luciano "Lucho" Acosta, Paul Arriola, and Russel Canouse, D.C.'s attack game is strong, complementing a tight defense backed by goalie Bill Hamid, who currently boasts 11 shutouts this season. An enjoyable mix of stylish flair and raw talent, D.C. United continues to be a league favorite with a star-studded roster.
LA Galaxy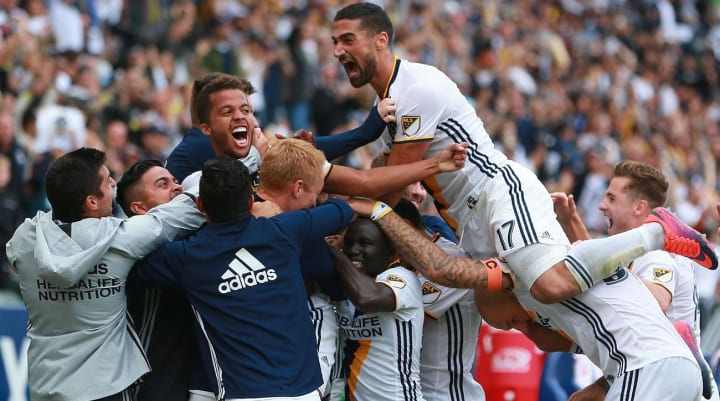 LA Galaxy has produced some highly entertaining matches as their rock-solid midfield shields their defense and lets the team's superstar forwards shine. Zlatan Ibrahimovic is a large part of the team's success, as the striker has scored an astounding total of 26 goals this season (so far), making him the second highest scoring player in the league behind LAFC's Carlos Vela. He came out of the gate strong, scoring against the Chicago Fire on the opening day of the season, and he hasn't slowed down since. With Ibrahimovic at the helm, LA Galaxy keeps pace with the league and looks good doing it.
Real Salt Lake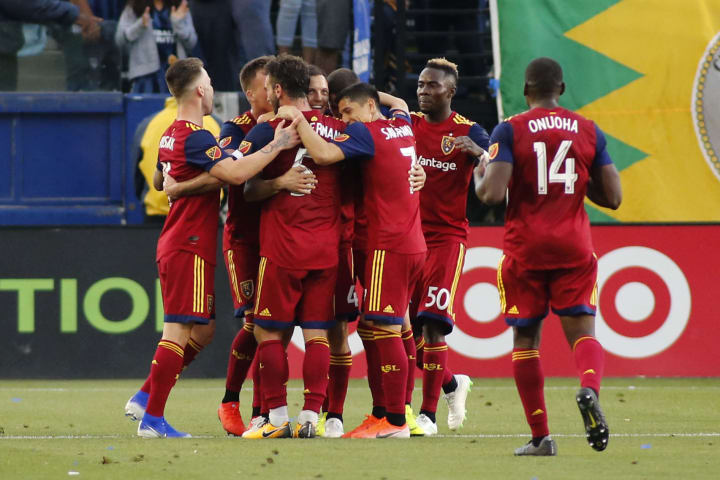 While somewhat lacking in terms of stability, Real Salt Lake rises to the occasion when their backs are against the wall, and that always makes for an exciting match. Goalkeeper Nick Rimando boasts 10 shutouts so far this season and made the MLS All-Star team, ending his career on a high note after he announced at the beginning of the season that he was planning to retire. The team is also undergoing a coaching change as head coach Mike Petke left Freddy Juarez at the helm as interim head coach in August, so it's certainly been somewhat of a tumultuous season for Real Salt Lake. That being said, the team's strength lies in their ability to pull themselves up by their bootstraps and deliver when the odds are stacked against them, which not only makes them fun to watch, but it also makes them a formidable team.
Minnesota United FC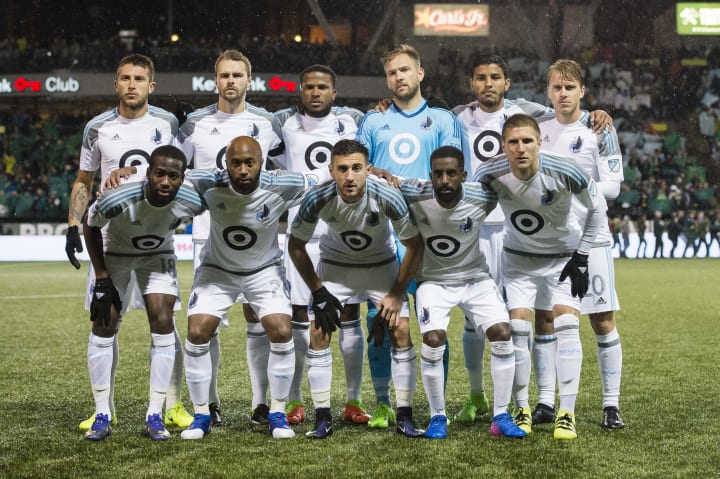 Minnesota was the first MLS team to defeat LAFC at home this year after all, and their ability to implement clever strategy is serving them well this season. A solid defense backed by goalkeeper Vito Mannone, who has brought about 10 shutouts this season so far, has really kept the Loons in the running and proved their prowess might have gone underestimated in the past. Now with a strengthening offense, Minnesota is posing a more visible threat in the league, and their quick rise in the ranks this season proves that they're a team to watch out for, as their skill lies partly in their stealth.
Atlanta United FC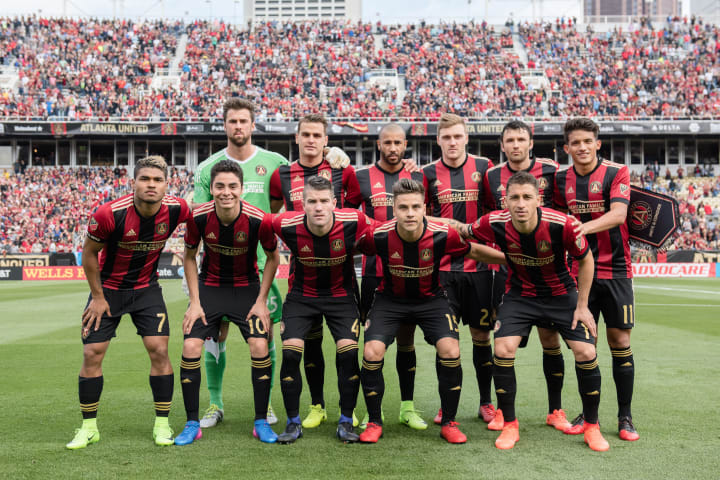 Coming off of last year's MLS Cup win, Atlanta United FC has remained solid this season. Striker Josef Martinez was the MLS Player of the Month for July and August, and at the time of writing, he's scored 24 goals this season. What's more, goalkeeper Brad Guzan has already led Atlanta to 13 shutouts, the most of any MLS team this season. An exciting team to watch, Atlanta United might not be leading the Eastern Conference, but they're hungry to keep up the energy and success of last season. Their push to maintain their level of play is nothing short of entertaining, and just one trip to a game will prove another reason why you'll find the Mercedes-Benz Stadium one of the best MLS stadiums to go to.
Seattle Sounders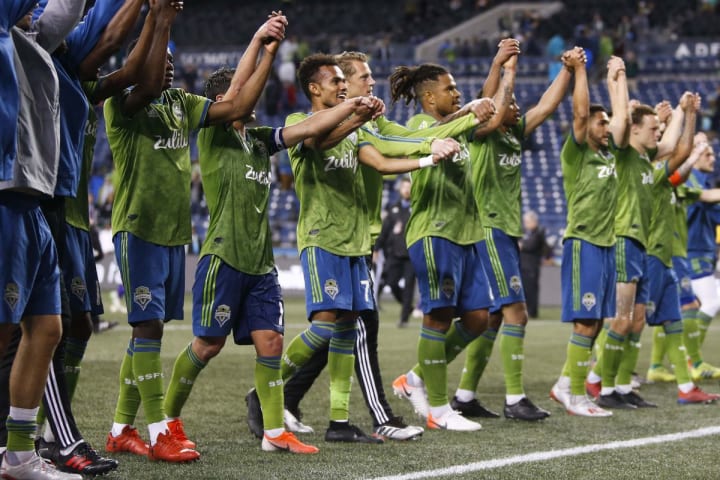 Trailing behind LAFC in the Western Conference, the Seattle Sounders are holding their own and seem to be the favorite to cinch the No. 2 seed. Nicolás Lodeiro is a formidable midfielder, working well alongside forwards Raúl Ruídaz and Jordan Morris, and we're seeing notable differences from last season's run as the Sounders are holding their own in their conference, as well as the league overall. Although lacking solid consistency, Seattle's key players step up when they need it the most, and that drive seems to be serving them well. As they continue to do well in the conference, it will be exciting to see where the team goes in the playoffs, as they just might give LAFC a run for their money.
Philadelphia Union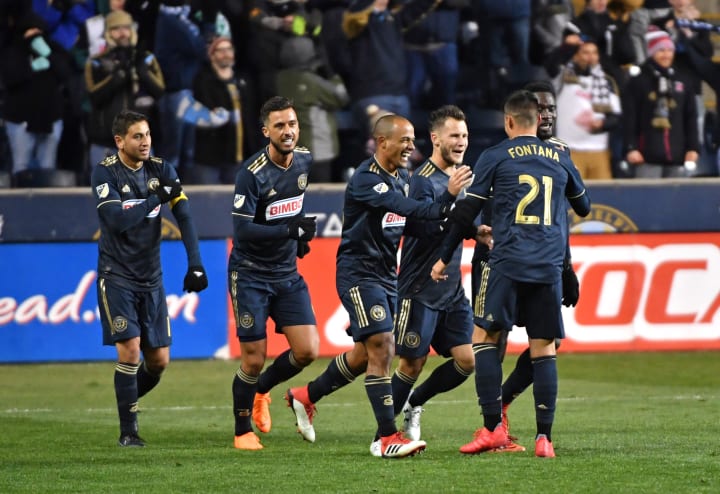 While Philadelphia showed promise last year as a young team, they needed to work out some kinks before posing a consistent threat in the league. This year, it seems like they're hitting their stride and improving their consistency, which has led to their great standing in the Eastern Conference. They've got a solid midfield, and though they don't have any accolades to their name quite yet, they seem to be paying attention to detail in order to strengthen their ranks. As this season has shown, it's paying off.
New York City FC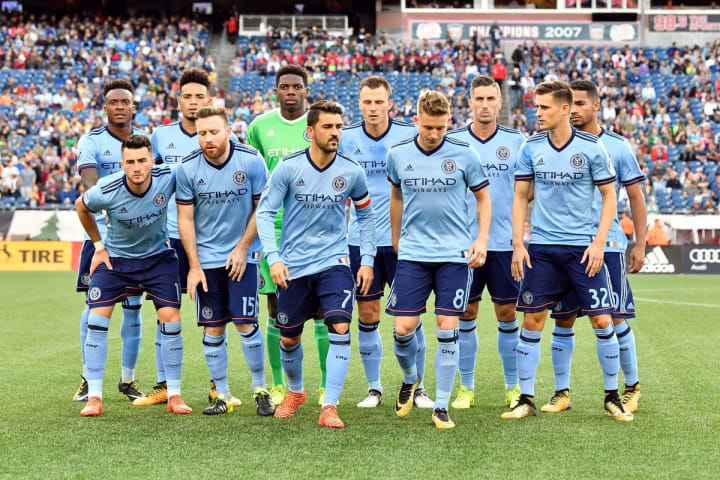 New York City FC is slated for a good run in the playoffs, and that's no wonder, considering they're currently at the top of the Eastern Conference. While their state counterparts, the New York Red Bulls, are running in the middle of the pack this season, New York City FC has had a solid showing in the regular season and is expected to take the No. 1 seed in the conference. While their home stadium, the Yankees stadium, is less than ideal, the team has thrived under the coaching of Domènec Torrent, who took over as head coach last year.
Los Angeles FC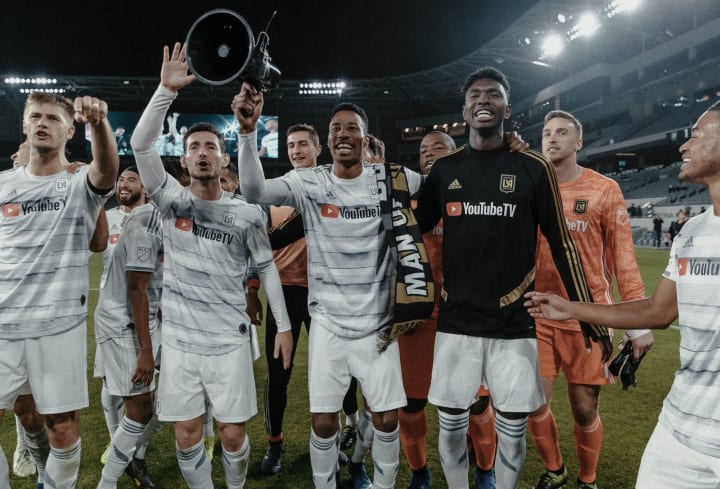 There's no question that Los Angeles FC is dominating the MLS season this year, boasting 14 wins and only four losses under their belt. The undisputed juggernaut of the league, they've comfortably established themselves at the Western Conference's frontrunner and they don't appear to be giving up their seat anytime soon. That being said, as the regular season winds down, they've got to keep their cool going into the MLS Cup Playoffs in order to cinch the win and keep teams like New York City FC and Atlanta United from closing in. With star player Carlos Vela continuing to deliver, LAFC will remain a threat and provide some of the best gameplay in the league, which, as fans, is all we can ask for.
As the future of the MLS unfolds in real time, these teams have rightly earned their massive followings and die-hard fans, as they've all more than proven themselves to be worthy competitors. With the playoffs rapidly approaching, the battle to determine who reigns supreme in the league is far from over, and we'll anxiously await to see who emerges victorious. The best Major League Soccer teams in the game right now will no doubt give us a show as they continue to prove their undeniable strength, persistence, and skill in the matches to come.