Major League Soccer's Most Valuable Teams
These squads have proven that skill and unmatched rivalry alone on the pitch is far from what it takes to be among Major League Soccer's most valuable teams.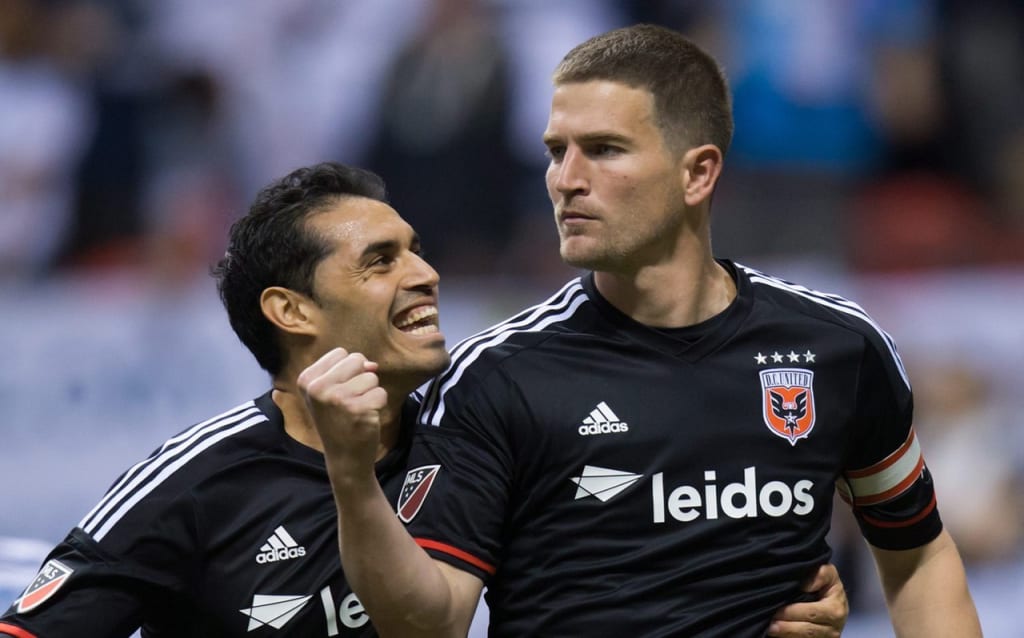 What does it take for a MLS squad to become deemed most valuable? A lot, and then some. Major League Soccer has no shortage of valued teams, and with a variety of places to choose from, whether it be LA, or Seattle, the MVT of the MLS is far more complex than you might think. Forbes even released their own theories as to the most valuable teams of 2017, and still the question continuously seems to stump us all as we draw nearer to this year's Cup. Here's a complete list of Major League Soccer teams for newcomers to follow along with.
It all comes down to the team's assets, value of playing squad, net debt, cash in the bank, and the potential price owners will have to invest, all of which combined make for the potential of a team's connotation as the most valued in the sport. Using Soccerex's report, NBC Sports released a hefty list of the top 100 soccer teams in the world in terms of financial status, which is a much broader ideal central to the following list of Major League Soccer's most valuable teams. It's not supposed to be a list of the greatest teams to enter the pitch, but is more or less an outlook of the percentage and power for a team's finances over others, as well as to pinpoint the exact location of particular teams for 2018.
LA Galaxy
While they may not be the most beloved team in all of MLS, they're still among the league's eight charter members. Beginning play way back in 1996, the Galaxy saw hope in gold sunshiney Los Angeles fashion: becoming the best of the best; now, they're ranked as one of the league's most decorated clubs, carrying an unbeaten record of 5 MLS Cups and a boiling rivalry with the Quakes over in San Jose.
Los Angeles FC, however, will prove to be the club's biggest and baddest opponent this coming year. After having won four Supporters' Shields, two Lamar Hunt U.S. Open Cups, and having appeared in nine MLS Cups, among other accolades, it's safe to say the LA Galaxy is among Major League Soccer's most valuable teams.
Seattle Sounders
In their inaugural match, played against the New York Red Bulls, the Sounders won with a 3-0 victory, which lead them on to become one of the most successful and praiseworthy clubs of Major League Soccer. More to the point, their four-time win over the Lamar Hunt U.S. Open Cup, plus their winning of the MLS Cup of 2016 and Supporters' Shield of 2014 is warrant for their inclusion among Major League Soccer's most valuable teams.
Just last year the Sounders faced off against Toronto for the MLS Cup, losing 2-0 and leading Toronto on to clinch the league's first ever treble. Despite this, their name is enough to carry the sponsorships of $20 million with Microsoft since 2008, extended three times now, and the team is even heard rumors of an Emirates sponsorship. For the rainy city, we'll see what the storm clouds have to bring (much more sound, I pray).
New York City FC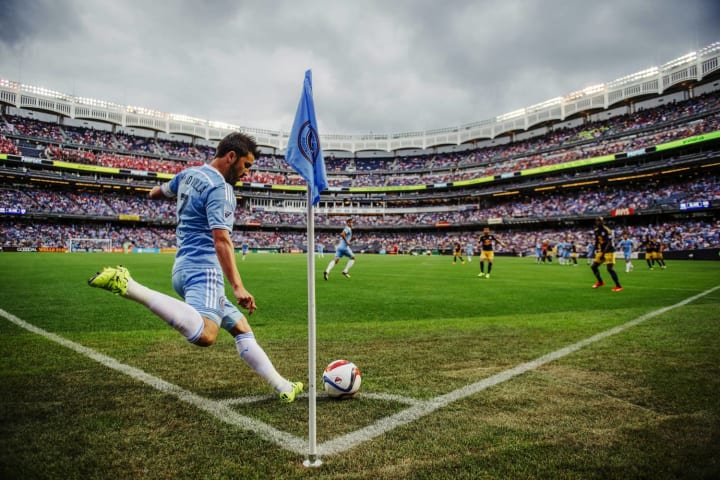 Members of the Eastern Conference, beginning their first ever play in 2015, which made them the 20th team to enter the league, New York City FC hunts to become a brand new power source of both economic stimulus and, of course, pure soccer entertainment. Forbes, mentioned before, estimated them at about $285 million, making them the third most valuable franchise, and one of Major League Soccer's most valuable teams.
Being only three or so years of age makes New York City sort of an underdog, if not anything a child among giants (despite being an even bigger giant itself from the get). They appeared in the 2016 MLS playoff, and were runners up in the Supporter's Shield just last year. For 2018, they look more likely to take it all, rather than just slivers, but in this high market it'll be a battle for the ages.
Portland Timbers
With Giovanni Savarese, Cosmos head coach, leaving for the Portland-based club just last December, the Timbers are benign to look fierce, if not anticipatory for the future. They're among Major League Soccer's most valuable teams, not solely for their being an unbeatable squad, but for their legacy of carrying the Timbers name, for which originated with the North American Soccer League team in 1975.
Beyond this, the Timbers have shown valor and strength where it's needed most in this high prized arena; taking the Western Conference Finals in 2013, and again they took the Western Conference Finals and the MLS Cup in 2015, finally to steal first place in the Western Conference of 2017 once more, hoping to continue their streak into 2018.
Chicago Fire SC
Named, quite ominously, after the Great Chicago Fire of 1871, in addition to then being founded following its 126th anniversary, the Chicago Fire Soccer Club already feels like a team not to be meddled with. To the league, they are among the first ever expansion teams, proving themselves in winning both the MLS and U.S. Open Cups ("the double") in their first season.
The Fire have a long history within the league, so to call them one of Major League Soccer's most valuable teams would be, in all accordance, redundant. They have deeply engrained themselves into the sport, with development systems for youth, like the Chicago Fire U-23 or the Chicago Fire Juniors youth organization, plus operate a community-based charitable division called the Chicago Fire Foundation.
Orlando City FC
Like New York City, Chicago also began playing in 2015 as a member of the Eastern Conference. They are, however, the first MLS team to be located in Florida, since both the Miami Fusion and Tampa Bay Mutiny were folded after the 2001 season.
After succumbing to a draw in their first game against fellow expansion team New York City FC, Orlando defeated Houston Dynamo 1-0 in an away game that marked them as a prime suspect for being among Major League Soccer's most valuable teams. Though it may be too early to say, their squad and overall persona are among the most talented on the pitch and most organically-team oriented.
San Jose Earthquakes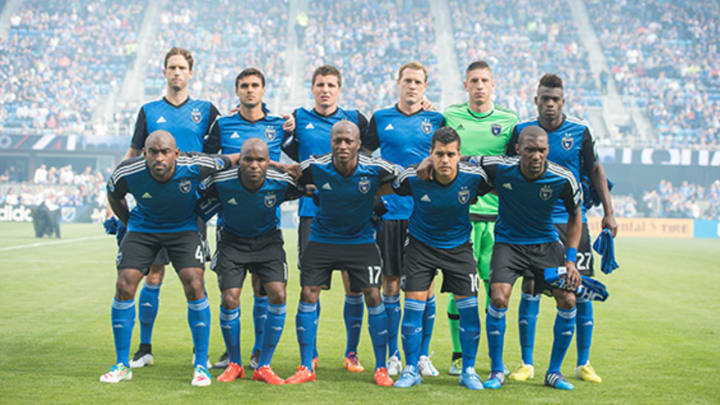 Often simplified to "Quakes," the San Jose Earthquakes are not what you'd expect to see among Major League Soccer's most valuable teams, but they are in fact a rather powerful squad. The've relocated, created an expansion team with the Houston Dynamo (who began play in 2006), then returned after two years to play once again as the Quakes in 2008.
From acquiring a new head coach, Mikael Stahre, to pushing their franchise beyond the limits into 2018, San Jose hopes to not only take on their rivals the Galaxy, but plan on taking it all for the future of MLS.
New York Red Bulls
Having one of the best MLS soccer stadiums is no easy task, but the New York Red Bulls made it look easy. Based in New Jersey, the team has a stacked squad of amazing players, from Sean Davis, to Aurélien Collin. It's not so surprising seeing them on this list, but some have stipulated their apparent downfall in the coming few years, which is better witnessed than purely stipulated.
Being one of the best overall teams in the MLS, as well as providing some of the best talent in soccer, the Red Bulls have surely proven themselves worthy of being among Major League Soccer's most valuable teams.
Toronto FC
In 2017 alone, Toronto proved their worth. From simultaneously winning all three of the domestic treble, those being the MLS Cup, the Supporter's Shield, and the Canadian Championship, they also set an all-time MLS regular season record for points with 69! That's an incredible feat, to say the least, but they've also been considered one of Major League Soccer's most valuable teams. Stretch, I think not.
In addition to their 2017 record, the Toronto Reds have also shown their faces (and won) within the Canadian Championship six times, in addition to being back-to-back MLS Cup Playoffs Eastern Conference champions in 2016 and 2017. It's pretty much written upon maple leaves, the Toronto FC is a team not to be trifled with for the future.
Sporting Kansas City
While sporting one of the worst MLS venues of all time, Sporting Kansas City, otherwise known as the Kansas City Wizards, marks itself as one of Major League Soccer's most valuable teams. In 2016, not only did they reach the MLS Cup Playoffs, but two of their players even won Offensive and Defensive Player of the year awards.
They might not be the most talented of all teams, yet they have proven themselves to be a forward thinking and accolade striving squad dedicated to immersing themselves within the culture of soccer both on and off the pitch.
D.C. United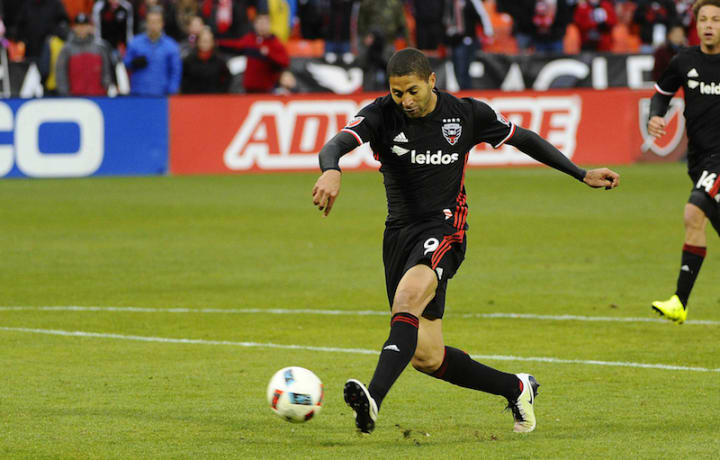 The Washington, D.C.-based soccer team bringing a bout of flavor, plus an unruly mix of talent to the pitch also finds itself a single piece of Major League Soccer's most valuable teams. Eddie Pope, D.C. United's star defender before retiring in 2007, was even enlisted into National Soccer's Hall of Fame as of 2011.
As of summer 2018, the team plans on moving into a new facility, Audi Field, which will generate a multitude of income and additionally cost them a hefty sum. Fortunately, the team is prepared for the move, and anticipation has them running blindly in all directions. With, or without a new facility, it's safe to say that "Black-and-Red" doesn't plan on stopping their chase for the Cup anytime soon.