Stirrings in Murton
Another football ground emerges from the 'Black Hole'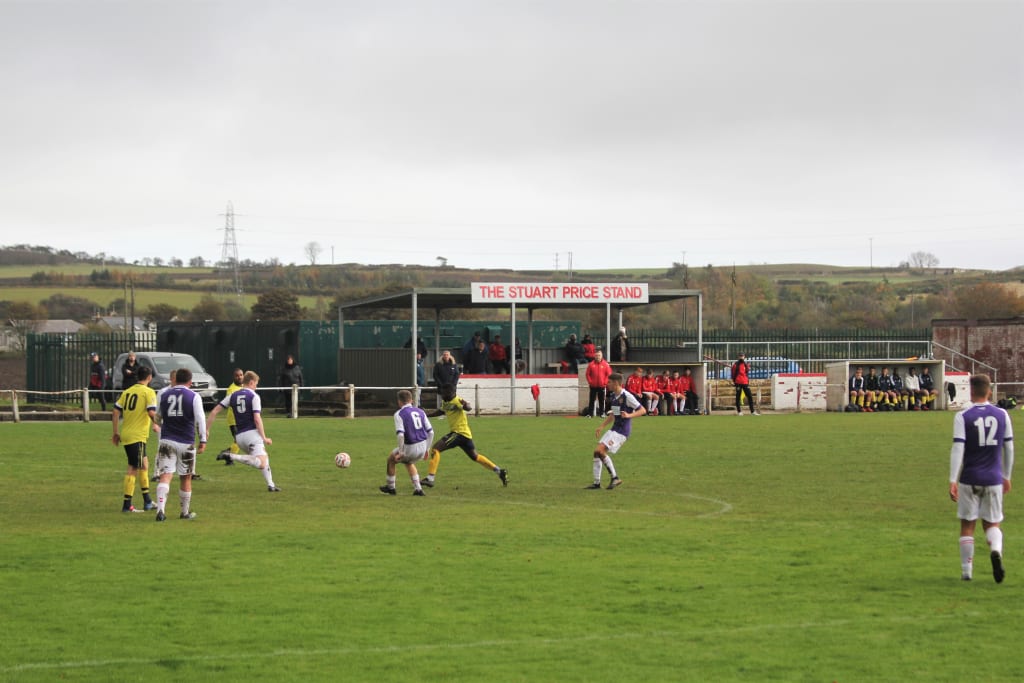 In East Durham, football is escaping from its 'black hole'. After seeing Saturday football in Shotton once again, another trip brought more Wearside League action, this time in Murton. Once a Northern League ground, Welfare Park suffered more than most from vandalism but even as the off-field facilities disappeared, it retained its impressively large playing surface. And, with Ryhope CW U23s playing there this season, it's hosting games once again.
This is a more than usually literal escape from a black hole: the old Murton FC ran into problems when a culvert beneath the pitch collapsed. Plugging the hole drained the club coffers and extinction followed. For years, the Welfare Park ground was limited to Sunday League action - but now Saturday football is back.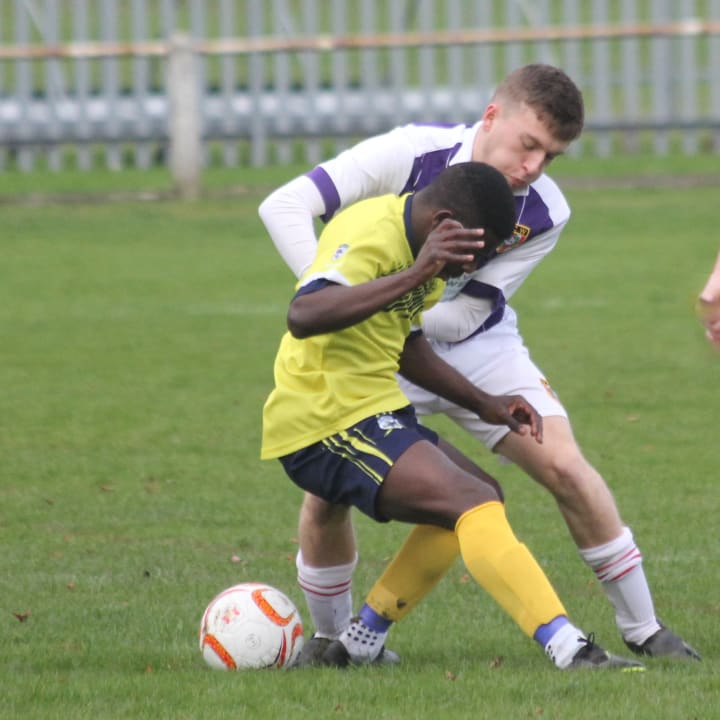 Admittedly, it's all a bit low key. When County Durham went into a local lockdown, the Wearside League was initially ordered to play without fans (exceptions made for Richmond and Windscale, who are not members of the Durham FA). The latest rules allow a crowd of up to 40 and there was never any danger of that limit being breached here.
The few who braved a blustery October afternoon with the ever-present threat of a downpour tended to huddle in the Stuart Price Stand. It's a relatively new addition, a simple prefab cover that replaced a flimsy-looking corrugated iron affair from years gone by. Price himself, a local lad committed to his football, was killed in a road accident in 2017. Next to the memorial stand, a small patch of terrace stands open to the elements while a forbidding brick changing block still bears the old Murton FC signage. Even without COVID restrictions that oblige players to come and go in full kit, it's far from clear that anyone would choose venture inside.
Ryhope CW U23s joined the Wearside League this season – part of a boom in participation just below the non-league pyramid. The ground at Murton, just a couple of miles down the A19 from the club's home in the south of Sunderland, is a good fit for weekend games even if the lack of floodlights means midweek action takes place elsewhere. Saturday's opponent was Polton AFC, another new addition to the league. The Redcar-based team is a development squad for Billingham Synthonia, another Northern League outfit. While Murton and Shotton kept their grounds, if not their original teams, Synners faced the opposite: Central Avenue, much-loved but unwieldy, is gone; a temporary groundshare at Norton is into its fourth season.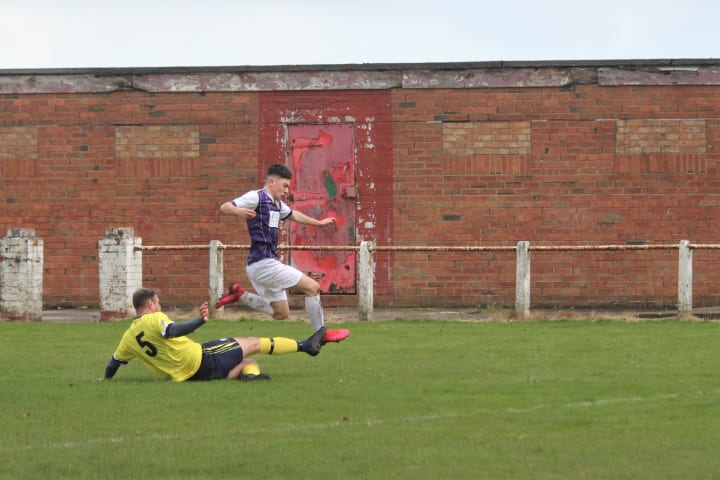 In theory, the teams should be similar – young hopefuls, eager to prove themselves worth a try at a higher level. In practice, though, Ryhope's decision to stick with youth costs them. In a scrappy game, the key influence is Polton centre half Michael Joseph. An experienced player coming back from injury, he's a constant, audible presence on the field, directing the youngsters around him into position. Once, this was standard for professional teams: the reserves would include a senior pro or two maintaining fitness for the first team. Today, it's a novelty, with football ever more rigidly compressed into age groups.
Joseph's influence leads to better organisation. That means few chances for Ryhope and the home team can't keep its own defensive shape. Early in the game, the hosts get sucked into the left-hand channel and Reece Breslin arrives all alone at the back post to convert a Ben Henderson pass for the only goal of a game where effort outweighs effect.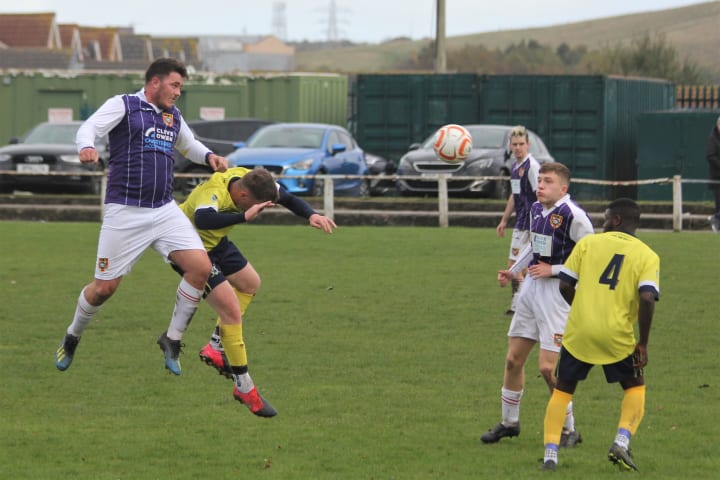 football
About the author
Community focused sports fan from Northeast England. Tends to root for the little guy. Look out for Talking Northeast, my new project coming soon.
Reader insights
Be the first to share your insights about this piece.
Add your insights