Rooney's Derby county to have 12 points Deduction after Entering Administration
Following the mismanagement claims by Derby county owner following lose of money monthly,the club has taken a step that could cost them a lot.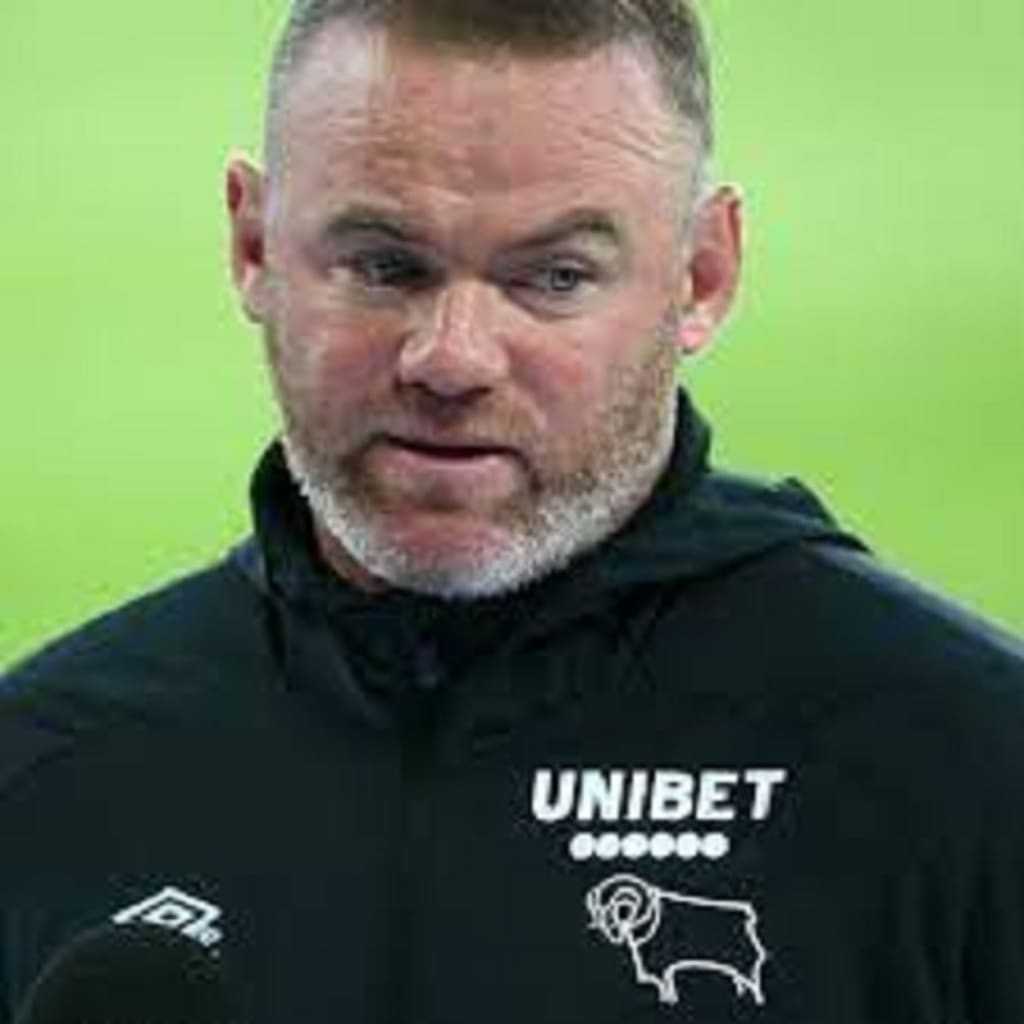 Derby county are facing a 12 point deduction in the championship after going into administration.
Amid ongoing financial issues, it was confirmed last week that Derby had filled a notice of intention to appoint administrators.
Manager Wayne Rooney revealed he only found out after the news had broken in the media, while owner Mel Morris has claimed the club is losing between 1.3 million pounds and 1.5 million pounds per month as it stands.
The EFL said in a statement on Wednesday that "in accordance with EFL regulations, a 12 point deduction has been immediately applied to Derby county football club's 2021-2022 season total".
It added: "The league has already held initial constructive discussions with the administrators and will remain in regular dialogue with them as they seek to find the appropriate solutions required to assist the club as it investigate it's way out of insolvency."
Derby also face the possibility of a further points deduction due to possible breach of EFL's financial Fair play rules.
Andrew Hosking, Carl Jackson and Andrew Andronikou of business advisory firm quantuma have been appointed as club's administrators.
"COVID-19 has had significant impact on the finances of the club and it's long term ability to continue in it's current form", a statement from the Hosking, released on the club official website,read.
"We recognize that with the commencement of the 2021-2022 season last month,this news will be of concern to stakeholders and fans, in addition to the city of Derby county and the wider football community.
"We are in the early stages of assessing the options available to the club and would invite any interested parties to come forward.
"Our immediate objective are to ensure the club completes all it's fixtures in the championship this season and finding interested parties to safeguard the club and it's employees".
Rooney just managed to guide two time English champions Derby to safety on the final day of the championship season in 2020-2021.
However, there was a risk at Rams could still go down due to financial regulations, though instead they were fined 100 thousand pounds and ordered to resubmit their accounts by an EFL disciplinary commission.
Derby, who face Sheffield united on Saturday, beat stoke city 2-1 in their previous match to move onto 10 points from eight games prior to the deduction.
Moreso, In a related development, James Rodriguez has Left Everton football club to join Qatar's Al-Reyyan for an undisclosed fee.
The Colombian playmaker who did not make his nations squad for Copa America due to concerns over fitness after missing the end of Everton's 2020-2021 campaign, had not featured in a competitive game for the Toffees so far this season.
Rafael Benitez reportedly did not see the 30 year old as a key player in the squad and confirmed earlier this month that Everton had been open to offers for the former Real Madrid playmaker, who won the Golden Boot at the 2014 world cup.
Signed on free transfer from Madrid by previous manager Carlo Ancelotti, James made 26 appearances in all competitions for Everton Last season, scoring six goals and creating a further eight.
However, with the Qatari transfer window still open, Al-Reyyan coached by former Paris saint Germain and France boss Laurent Blanc have now signed the Colombian star.
Blanc took over Al-Reyyan in December 2020 and guided them to a third place finish in the Qatar stars league, behind Al-Duhail an Al-Sadd, coached by Barcelona legend Xavi.
James signing represents a coup for the league ahead of the Qatar 2022 world cup, though he will still have to fight his way back into Reinaldo Rueda's Colombia squad.
Though injuries did limit his game time, James was a creative fulcrum for Everton under Ancelotti, forging 54 chances, placing him second in the squad behind Gylfi Sigurdsson (60), who made 18 appearances more.
James led the way for Everton with chances created from open play (38) and when it came to crafting big chances (14) defined by opta as situations where players should reasonably be expected to score.
Statistics of 0.56 big chances in the premier league, putting him just below jack grealish and Bruno Fernandes.
"To be fair, I don't have too much information,"Benitez said when asked about James after EFL cup exit."I know he is already there in Qatar.
Don't forget we are talk about special situations this club, the financial Fair play rules have to manage everything in the best way we can".
Everton have been operating operating under tight financial constraints this season, with four of the five arrivals under Benitez coming on Free transfers, while Damarai Gray cost a reported 1.7 million pounds from Bayern Leverkusen.