Nike Cleats-Raised On Concrete Colour Way Review
Will the high class Nike cleats with a very powerful colour pack make you look flawless on the pitch?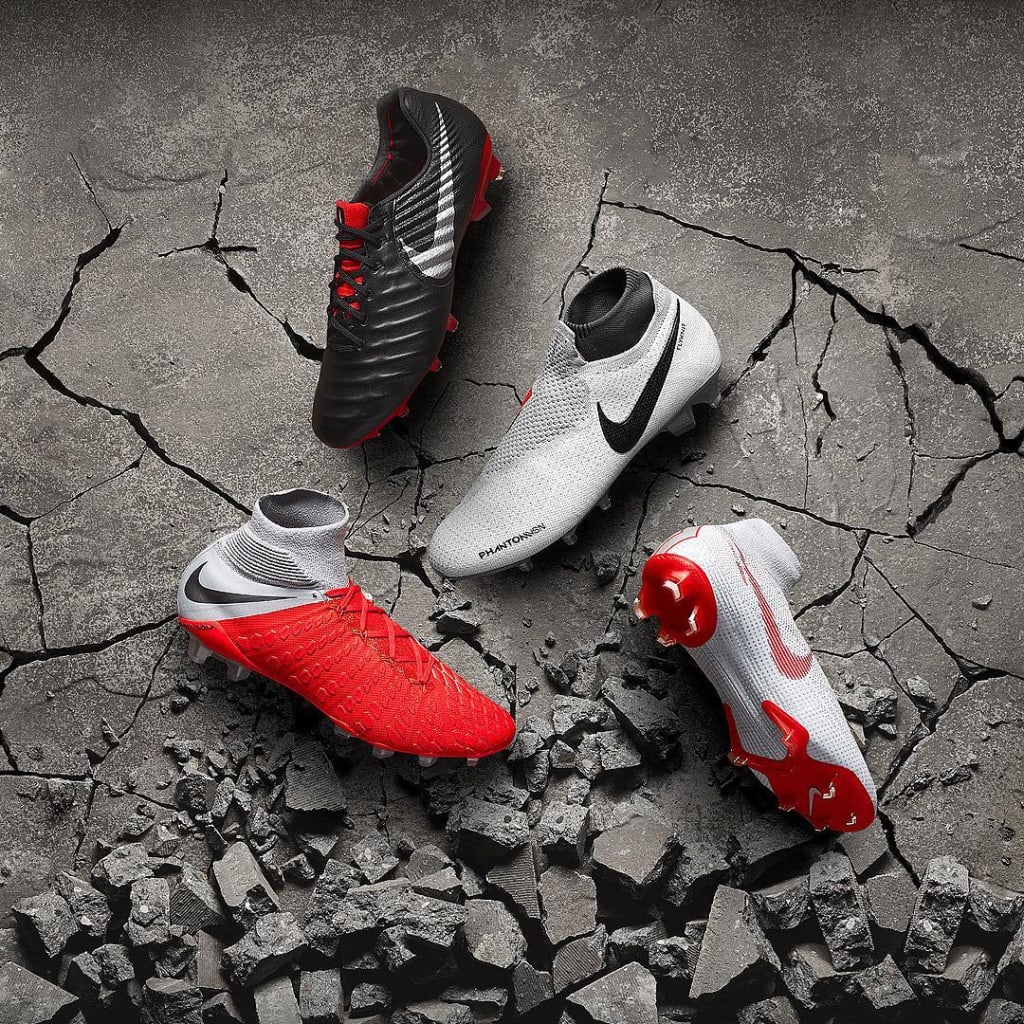 Inspired by the creativity and ball control forged in the small-sided game, the Raised on Concrete pack brings the energy of the court to the pitch. I will go through all the cleats that have endorsed this colour way, and rate them out of 10 on how they look.
TIEMPO LEGEND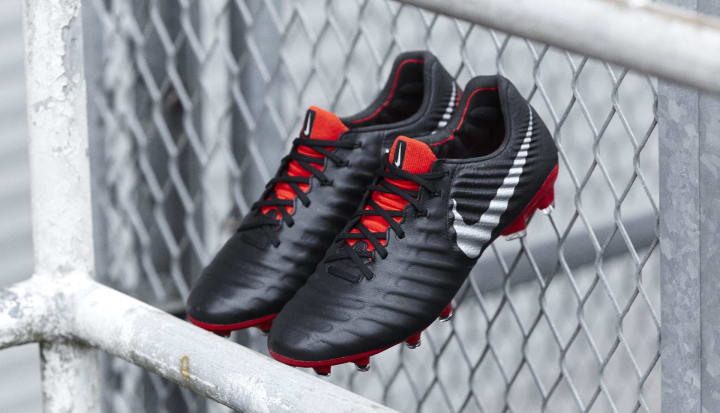 To begin, if you like a dark cleat with a little finesse this would be perfect. I love how the red is a bright red, and makes it look almost neon next to the black. Personally, it is my least favourite out of the pack mainly because it is quite a mainstream red/black cleat colour way while the other cleats have more unique looks. I find Tiempo wearers enjoy cleats like this though, and this colour will be in high demands. The Chrome swipe is the only thing that speaks "Concrete" to me, which I find odd since the pack is called "Raised on Concrete." I would have to give this cleats a 5/10. I feel like maybe I would give it more in person on someones foot, but I personally don't think I would buy these.
Hypervenom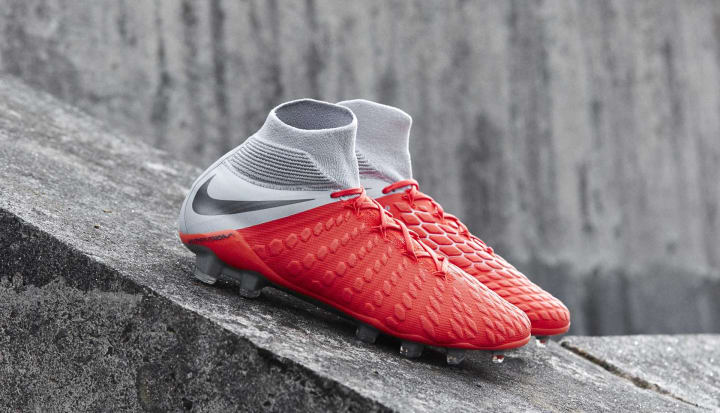 To start, I am a huge fan of the Nike Hypervenom Phantom 3s. I think the 3s have turned into a magical cleat appearance and soccer performance wise. I had the 2s as well and I have to say that the 3s are a huge step up. I still wear them today, in all black. This colour way for them is very similar to a past colour way they had quite recently, but I think it is a very powerful colour way being bright but also representing the whole concrete aspect of it. The two split colours looks great. It is definitely going to be a lot brighter in person than the picture, for when I saw them I was surprised at how bright the red really is. I think that it is a SEXY looking cleat and give this a 7/10. It is great, but I know the hypervenom has more potential to be an even greater colour way and maybe not look like a colour I saw in shop a few months ago.
Mercurial Vapor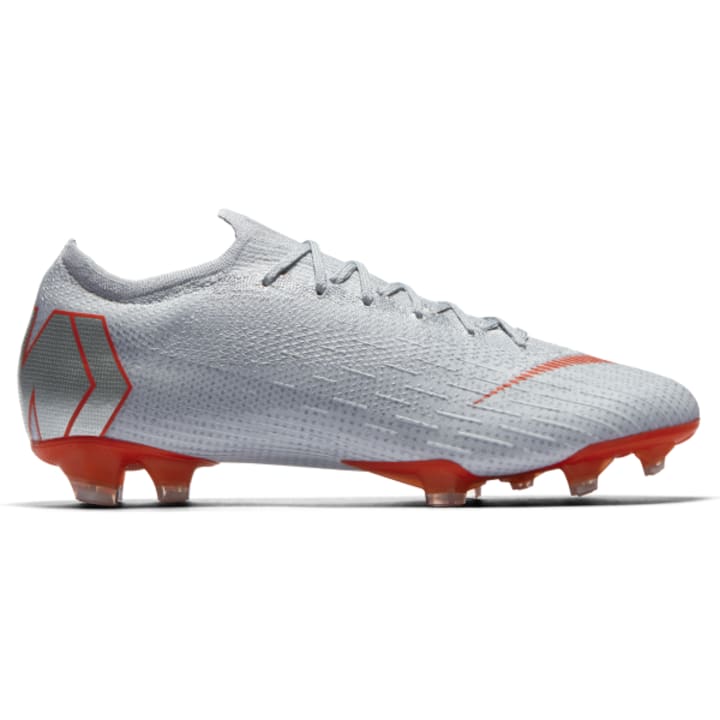 This is by far my favourite cleat in the pack. It looks unreal, and yes better than the Superflys which are essentially the same cleat just with a sock. The "Wolf Grey" on the cleat with a hot pink like red just to me looks stunning and would stand out on anyones foot as well as go with just about any jersey colours. The chrome on the back makes it look even better, adding the right amount of sparkle to the cleat. I love how the light grey shows the texture of the cleat off, making it look very real rather than synthetic. I am going to order these for myself, just because a subtle bright pair of cleats doesn't come along often. Grey cleats like this have NOT been seen in a while. Often times it is just an accent and can make colours around it feel very cold. This shade of grey though, does the complete opposite and makes you almost question if its white in the sunlight. Give this an easy 9/10.
PhantomVSN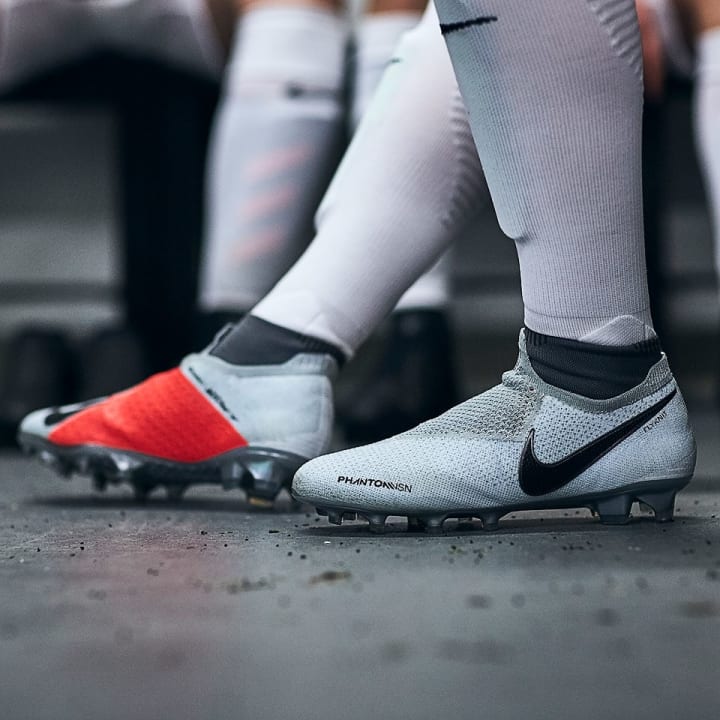 These are a brand new cleat out by Nike. They don't have laces, which is interesting and I am very curious to see how they fit. I personally would not spend the money on them only because my feet are narrow and I don't know how anything would fit my feet without tying my laces tight. The colours to me, could be better. I think they are trying to go with a ghostly feeling with the PhantomVSN because I have yet to see a bright looking cleat. I think if this was all red, with white or light grey accents it would fly off the shelves, but with your choices being an all white pair or this, people will turn away because of the very 'cold' feeling vibes you get. The gold studs add a really great component to them and it gives you a very classy look. I give this a 6/10.
Mercurial Superfly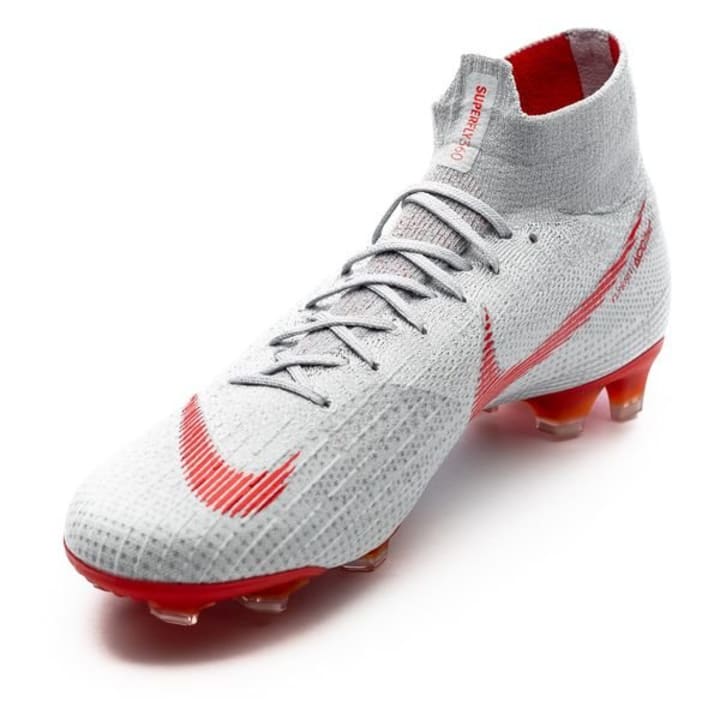 Being the vapours big sister, of course they will look alike. The only reason I prefer the vapors over the superflys is because I find the grey sock makes it a whole lotta grey, almost overwhelming. It still is fantastic with the hot pink/red. If you go through and buy these you will not see many people with them, often times people won't look too closely at grey cleats like this but not realize they look super sick on.