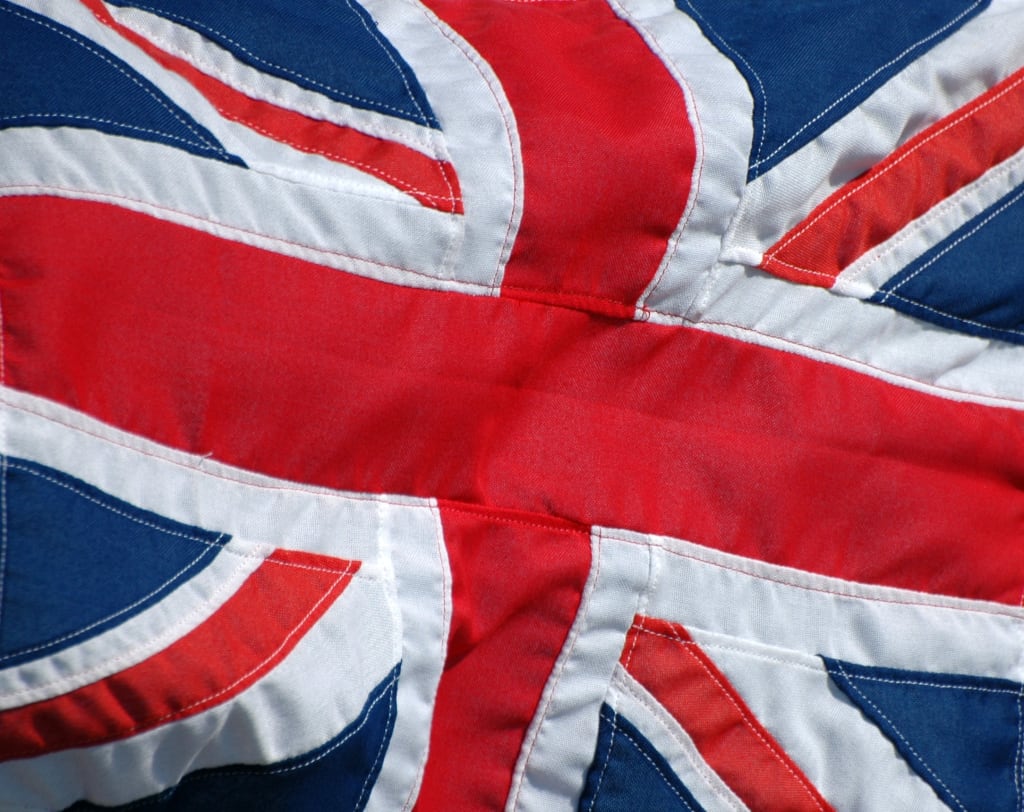 Come on, er, England (Photo by James Giddins on Unsplash)
As I type, I am one of a dwindling number of Englishmen who saw his country win the World Cup, live on television. Of course, that stock may be greatly replenished in the coming days, if England win the tournament.
I was a small boy on the day of the big game, which I viewed on our Sobell black and white television. Unlike FA Cup finals, which were boozy affairs for the adults, with some of Dad's friends coming around (they took it in turn as to who would host the event), the World Cup audience was restricted to yours truly, Mam, Dad, older brother and infant younger brother.
My memory of events leading up to the final is sketchy, but I do recall Eusebio impressing, and the sheer chaos that ensued when Antonio Rattin, captain of Argentina, was sent off in the quarter-final against England. The tournament mascot, World Cup Willie, was everywhere, even in a song on the radio.
Replica shirts
In those days, replica football shirts were rather thin on the ground, and so, to emulate our heroes we cobbled together makeshift ones, usually by having a parent or grandparent stitch a number onto the back of a t-shirt. Those hand-sewn efforts never looked quite as good as they had in the imagination of the hopefuls who instigated the projects, but they were worn with pride.
It is no easy task to sew a number onto a shirt with any degree of success, and some efforts were quite comical in their crudity. I remember one boy at school, a lanky centre-forward, who seemed to have his own system of player identification, in which numbers were done away with altogether and replaced by letters. In his world, the centre-forward was identified by a dark blue lower-case letter g.
After much haranguing from me, my mother patiently stitched a number 9 onto the back of a plain white t-shirt. Like the aforementioned, it was a crude effort, but it served a purpose. I had chosen that number because of my hero, Bobby Charlton (later Sir), who was a prolific goal scorer. Not only that, he, and his England team-mate brother Jack, hailed from the town of Ashington, a mere five miles or so from where I sat.
In the build-up to the kick-off, I remember my dad making a comment about the number of union flags that were on display. That issue has since been addressed, and the stands at any England game these days are festooned with the flag of St George, but footage of games from the 1966 World Cup clearly shows the union flag in prominence.
Unusual geography
The lack of England flags may have been a matter of availability, but that aside, there are some who are confused by our unusual geography, where we have the British Isles, United Kingdom, Great Britain, and then the individual countries. For example, a question on Google asks, why does England have two flags? And in the Angelic Upstarts' 1982 single England, the chorus goes:
England, o England
A country so great
A land that's so fair and so true
There'll never be any colours like
The red, the white, and the blue
That the blue part referred to is Scottish . . . well.
Go home, you bums
Anyway, with my dad's observation out of the way, and the Wembley crowd delivering a full-blooded chorus of Go Home, You Bums to the tune of Auld Lang Syne, the game kicked off.
My memory of the first three goals is somewhat hazy, but with England 2 -1 up as full-time approached, I became ever more excited. Then, with the final whistle only seconds away, Jack Charlton gave away a free kick just outside the England penalty area. The Germans pressed everyone forward and, after the ball had hit the English wall, it was picked up by Sigfried Held, whose deflected shot fell to Wolfgang Weber. The grateful German didn't miss his chance, and he fired in from close range. The final whistle blew as soon as the game restarted, so it went to extra-time.
That equalising goal introduced me to the awful kick in the guts that football sometimes delivers. I was crestfallen, and all the more so because the foul that led to the goal had been committed by a fellow Northumbrian. It was a pain I would suffer many more times, as I took to supporting Newcastle United.
During extra time, Geoff Hurst scored a goal that still stirs up controversy today. The ball bounced down after hitting the crossbar and then was headed over the bar by a defender. But had the ball crossed the line? Amid the chaos of English celebrations and German protests, the referee went to his Russian linesman, who confirmed the goal with a vigorous nod of the head. That moment was hilariously parodied in a TV advert for Kit-Kat in 2006.
Iconic commentary
Then, as I sat fearful of another last-minute leveller, I witnessed the most iconic piece of football commentary ever — live and as it happened. My dad had chosen to watch the game on BBC, although it was broadcast simultaneously on ITV.
With only seconds to go, the referee blew for a free-kick to England, which many in the crowd took to be the full-time whistle. Bobby Moore launched a long ball to the unmarked Geoff Hurst, who advanced towards the goal. The late, great commentator Kenneth Wolstenholme said:
Some people are on the pitch. They think it's all over.
And then, with exquisite timing, as Hurst blasted the ball into the goal:
It is now.
That was it. England 4, West Germany 2. After watching the trophy presentation, and celebrations, which included a comical dance from Nobby Stiles, who was minus his front teeth, I picked up my plastic football and went outside to play the beautiful game myself. On my way, Dad offered another of his observations. "You should have a number one on your back," he said. He'd been particularly impressed with Gordon Banks in the England goal.
So, after witnessing such a momentous footballing event early in life, what am I doing during Qatar 22?
Treasured memories
The answer is absolutely nothing. I don't go out to watch World Cup games in crowded local bars, nor do I watch on television at home. I gradually fell out of love with football, particularly the international game, and now I have no interest in the sport.
Even when I'm watching my beloved Newcastle United, I find myself constantly channel-hopping. I just don't have the patience to watch ninety minutes of football these days; I find it more irritating than entertaining.
But I do have treasured memories of that wonderful day when England lifted the Jules Rimet trophy and were champions of the world.
Footnote
I did some research for this article, to ensure it was factually correct. And it's a good job I did because I had it in my mind that it was Helmut Haller, not Wolfgang Weber who scored Germany's equalising goal. But during that research, I came across a happening that would be unheard of today.
Footage of Weber's goal (widely available online) shows that England were awarded a goal kick moments before Jack Charlton gave away that free-kick. With his team holding a slender lead of only one goal, and the clock on 88 minutes, you would think that goalkeeper Gordon Banks would waste as much time as possible over the kick, perhaps repositioning the ball, or cleaning his boots by banging his studs against the goalpost; anything to eat up the seconds. But no. He got on with the game and took the goal kick without any delay.
They may not have known which flag to wave in those days, but they knew what sportsmanship was.
Reader insights
Be the first to share your insights about this piece.
Add your insights