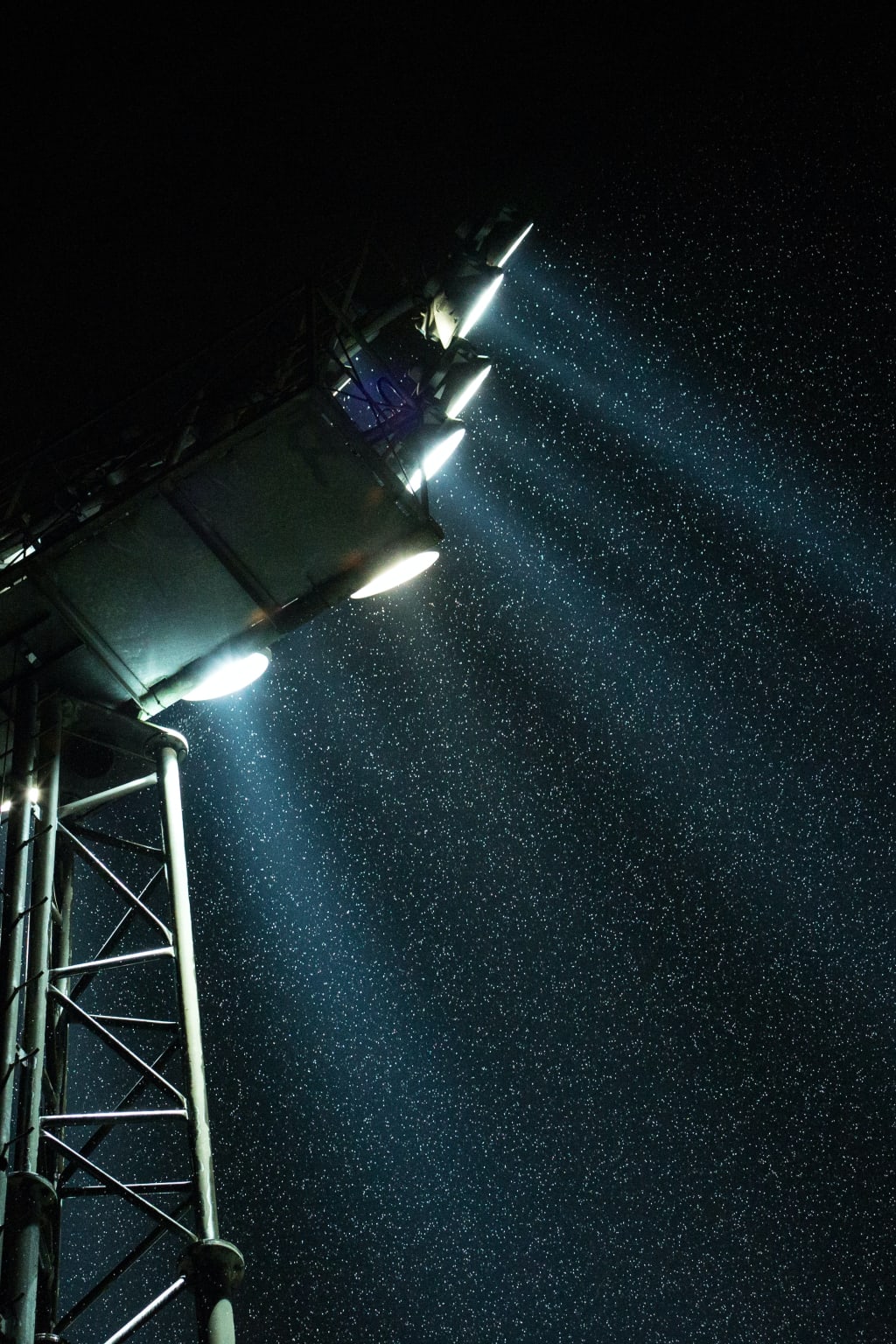 Fun under the floodlights (Photo by Daniel van den Berg on Unsplash)
It is remarkable how football has changed in my lifetime, both on the field and in the stands (if stands is the correct term for a stadium made up entirely of seats). There is a general feeling that today's game is infested by overpaid Fancy Dans, who perform with little passion to a comfortably seated audience.
Meanwhile, in a TV studio, pundits toggle images to determine whether or not a player was offside. This can be done to such a minute degree, it could emerge that a goal would have stood, had the scorer clipped his fingernails that morning.
Of course, I exaggerate, but this is the modern game, and it is a world away from the true-grit football and prehistoric facilities of my adolescence, when it was as much Jurrassic Park as St James'. Anyone who remembers tackling the flint-hewn pies, and the river of urine that had to be plodged through to get to what were laughingly called toilets will know what I mean.
The Fruitcake on the Field of Play
Yet while most of the changes within the game have been for the better, there is a down side. The heavy increase in ground security has resulted in the demise of that much loved performer, the fruitcake on the field of play.
There are very few solo pitch invasions these days, but they were once a common occurrence. Those latter-day court jesters were a source of more amusement than any official on-pitch entertainment, which, on the rare occasions there was any, usually amounted to little more than a march around the pitch by a local kazoo band at half time. Thrillsville.
Whether it was streaking, kneeling to praise one end of the ground, or simply enjoying a brief but energetic game of British Bulldog with the police, the sudden, usually alcohol-fuelled idea that running onto the pitch would be a bit of a lark was acted upon regularly. A good performance before kick-off could elevate a hitherto anonymous supporter to folk hero status.
I had always assumed that these one-man pitch invasions were a seventies thing, spawned by hooliganism, but they were happening long before that — and they weren't the exclusive right of home fans.
A Home Made Wooden Rattle
Back in the early 1950s, before I was even born, my uncle Noel was a young joiner. Like many football-mad joiners of that day, he made himself a wooden rattle, which he decked out in the colours of his beloved Newcastle United. He took this rattle to all of the games he attended, and one of these saw him at the Vetch Field for an FA Cup tie against Swansea City.
As the game went on, Noel's rattle-wielding arm became more tired and he began to flag. The result of this was that he whacked the supporter in front of him on the back of the head with what was a fairly heavy piece of wood. The injured party turned out to be a Swansea fan (there was no segregation back in those days), but instead of starting a terrace punch-up, the Welshman took it in good humour.
They got chatting and after the game, which ended 1–1, the Swansea fan invited Noel back to his house for tea, while his (Noel's) friend went with another Swansea fan for a similar feed. They met up again later that evening at a local working men's club, where they were shown yet more Welsh hospitality. Before Noel and his friend left to explore the fleshpots of Swansea, arrangements were made to meet up outside the Strawberry pub in Newcastle before the replay.
When that day came, the two Swansea fans turned up and the quartet indulged in a few pre-match beers. As they drank, Noel noticed that the fan he'd clobbered with his rattle kept his jacket buttoned right up. When he asked why this was, the Welshman laughed and said "You'll see."
The Secret is Revealed
Eventually they made their way into the old (now long demolished) West Stand, and took up their places for the match. As they awaited the arrival of the teams, the buttoned-up Welshman suddenly walked off towards the front of the stand. He disappeared into the mass of bodies, but he soon reappeared, on the pitch under the glare of floodlights.
As he raced towards the centre-circle, the secret within his jacket was revealed to all, when he pulled out a bloody great leek, the national symbol of Wales. He placed this symbolic vegetable bang on the centre-spot and then ran back towards the West Stand, where he was allowed to return to his place with little more than a 'Get off the pitch, you daft bugger," from a perimeter policeman.
Apparently, a leek on the centre-spot was a common sight at Swansea away games in those days, for when the teams came out and their captain saw the leek, he knew the drill. He picked it up and held it aloft to all four sides of the ground in a gesture of triumph and, as I'm sure you can imagine, the home supporters responded in a most courteous manner.
Anyone trying a similar escapade today would probably be arrested, fined, have their season ticket confiscated and be banned from every ground in the land. Incidents where players and officials have been threatened by pitch invaders demonstrate why stringent punishments must be in place, but I do believe that in increasing ground security, football has lost some of its sense of humour.
After all, which would you consider to me more entertaining, a kazoo band, or a sixteen stone inebriated skinhead desperately trying to live his dream by scoring a goal at the Leazes End of the ground with a tennis ball, before the police nabbed him? There's no contest really.
By the way, the Welshman's efforts did his side no good, for Newcastle went on to win the cup that year. Sadly, Noel passed away in 2008.
(Originally published in Medium)
Reader insights
Be the first to share your insights about this piece.
Add your insights