Liverpool Reign Supreme as Salah Seals Three Points in Convincing Victory over Brentford
Reds Continue Their Unbeaten Run with a Thrilling Display of Attacking Prowess and Defensive Resilience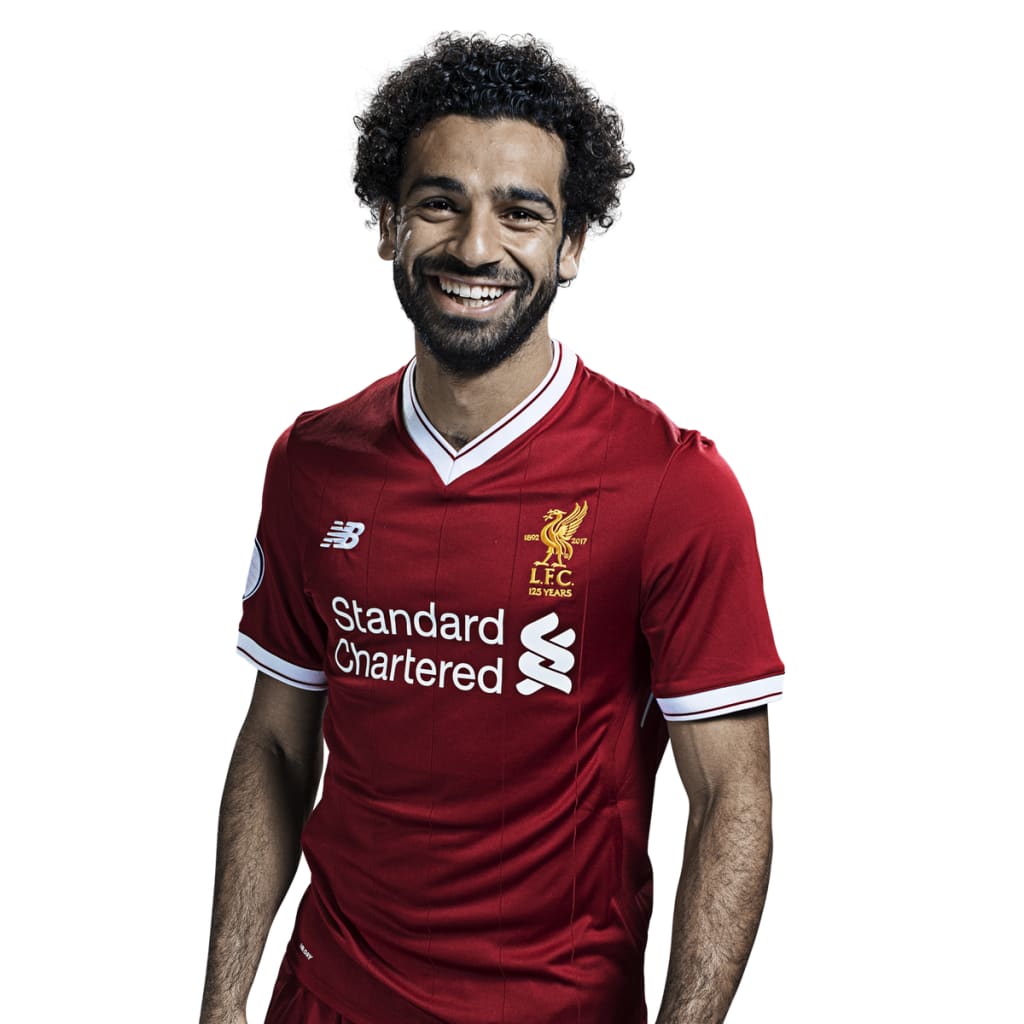 Mohamed Salah celebrates scoring his second goal against Brentford.
On a brisk Saturday afternoon, the iconic Anfield stadium hummed with anticipation as Liverpool prepared to welcome Brentford, eager to extend their winning streak in the Premier League. The Kop, renowned for their unwavering support, roared in unison, creating an electrifying atmosphere that reverberated through the hallowed halls of Anfield.
From the moment the whistle blew, Liverpool stamped their authority on the game, dictating the tempo with meticulous control of possession. Their relentless pressing stifled Brentford's attempts to build any meaningful attacks, forcing the Bees to retreat into a defensive shell.
Mohamed Salah, the Egyptian maestro, was a constant menace to Brentford's defense. His skillful dribbling and incisive passing mesmerized the crowd, as he effortlessly weaved through challenges, creating scoring opportunities with his every move.
In the 39th minute, Salah's brilliance culminated in a clinical finish that sent the Kop into raptures. Receiving a deft pass from Darwin Nunez, the elusive forward danced past two defenders, leaving them trailing in his wake, before slotting the ball home with a precise strike that nestled into the back of the net.
Despite their valiant efforts, Brentford struggled to find a foothold in the game. Their backline faced relentless pressure, with Liverpool's attacking trio of Salah, Nunez, and Luis Diaz causing havoc with their pace and trickery.
The second half commenced with Liverpool continuing their relentless pursuit of victory. Their attacking verve remained undiminished, as they relentlessly pushed forward, seeking to extend their lead.
In the 62nd minute, Salah doubled the Reds' lead with a towering header, further cementing his status as one of the league's most prolific strikers. Kostas Tsimikas' cross found Salah unmarked, and with a powerful leap, he met the ball with a thunderous header that sent it crashing into the net, leaving Brentford's goalkeeper helpless.
Brentford's spirit remained unbroken, but they were unable to penetrate Liverpool's resolute defense. Alisson Becker, the Reds' Brazilian goalkeeper, stood tall, making a string of crucial saves to preserve his clean sheet. Becker's agility and command of his area were instrumental in keeping Brentford at bay, ensuring that Liverpool's lead remained intact.
As the final whistle echoed through Anfield, the stadium erupted in a symphony of cheers. Liverpool had secured a commanding 3-0 victory, extending their unbeaten run to six games and solidifying their position as one of the Premier League's title contenders.
The Reds' performance was a testament to their collective strength, tactical prowess, and unwavering determination. They had once again demonstrated their ability to dominate their opponents and secure crucial victories in their pursuit of league glory.
Key Statistics
Liverpool's possession dominance: 67%
Liverpool's shots on target: 4
Brentford's shots on target: 1
Man of the Match:** Mohamed Salah
Next Fixtures
Liverpool's next challenge awaits them on Wednesday against Arsenal. A tough test against a fellow title contender will provide a valuable gauge of their ability to maintain their winning streak.
Brentford will face Crystal Palace on Saturday in their upcoming match. A crucial encounter against a direct rival for a top-six finish will determine their ability to challenge for a place among the league's elite.
Tactical Analysis
Liverpool's victory over Brentford showcased their tactical superiority. Their meticulous control of possession, relentless pressing, and clinical finishing overwhelmed Brentford's defense. Jurgen Klopp's tactical masterclass proved effective, as Liverpool's players executed his game plan with precision and efficiency.
Although Brentford showed flashes of defensive resilience, their overall performance was hindered by Liverpool's unrelenting pressure and lack of clear scoring opportunities. Thomas Frank's tactical approach could not match Liverpool's tactical nous, resulting in a convincing victory for the Reds.
Summary of the match
Liverpool's emphatic victory over Brentford has further strengthened their position as one of the Premier League's frontrunners. Their overall performance was a masterclass in attacking prowess and defensive solidity. Salah's individual brilliance and the team's collective spirit were instrumental in securing the three points. Brentford, despite their valiant efforts, will need to address their attacking limitations and tactical deficiencies to challenge for a top-six finish.
About the Creator
Since childhood, I've been captivated by football. I'd watch matches religiously and play them with my friends. My unwavering support for Al Ahly SC stems from their electrifying style of play, unwavering team spirit, and rich history.
Reader insights
Be the first to share your insights about this piece.
Add your insights