IS RONALDO'S GOING TO MANCHESTER UNITED MORE RELEVANT THAN MESSI'S GOING TO PSG?
Which has more relevance?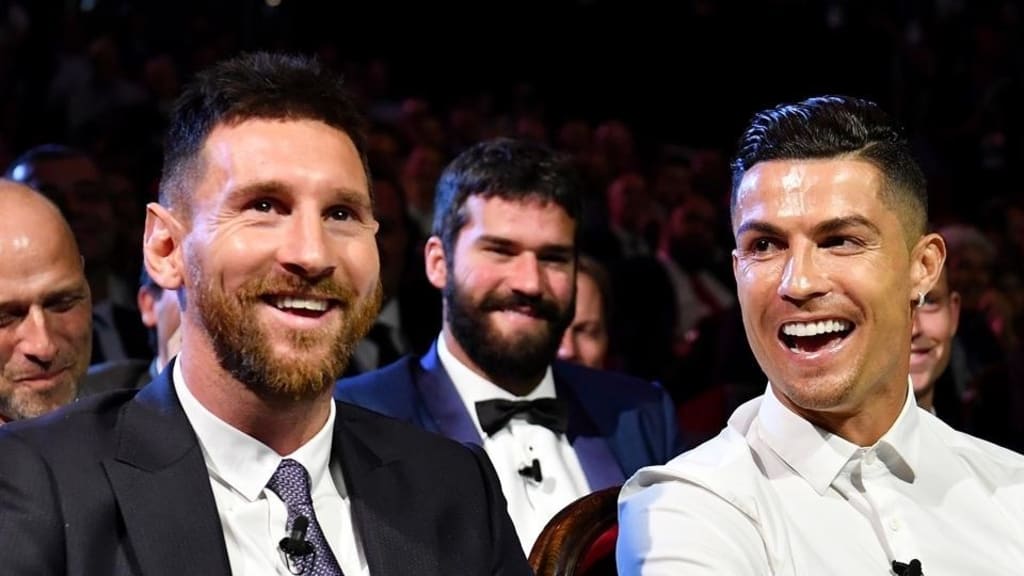 UEFA.com
The difference between the two facts
Ronaldo became an idol at Manchester United and since then he started to write his story after becoming the best in the world and going to other teams like Real Madrid and Juventus, we know well that at Manchester United he did very well and at Real Madrid he was where he broke many records in the football world.
But at Juventus we know he didn't do very well, the plan was to win the Champions League and he failed, the Italian titles he won with his team were already usual and he maintained reasonable goal averages as a new king arose in the league Romelu Lukaku so he didn't have the best team pass at Juventus.
Now, Messi has always been at Barcelona since he was 13 years old, he has been in the team for over two decades and has helped his team a lot in winning titles, but what makes Messi's departure more relevant is that no one expected this because football is not just about the ball on the field and players using their skills, but a big deal.
Not even the brands expected Messi at the last minute to go to Paris to sign with PSG, I want to emphasize that a player is not just a star and idol of the club, but a brand, because there is a story behind him, with this I am not reducing Ronaldo's history, because going to Manchester United was something that the team's supporters always dreamed of and wanted until it happened, in an unexpected way too, but it happened!
Now Messi's departure was a shock, the first relevance between the departure of the two football stars is the fact that Messi left Barça in mourning and Barcelona lost a lot of money, this did not happen with Ronaldo's departure Juventus, yes Juventus will lose money and fans loyal to Cristiano Ronaldo but nothing that compares with the number that Paris Saint Germain gained with the signing of Messi.
The signing of Messi was not planned, it was speculated, they are different things than CR7, the brands have allied with PSG, the world stopped with the announcement of Messi's arrival in France.
There is greater relevance in signing Messi than in signing Ronaldo and the biggest factor of this relevance are numbers and earnings, I refer to the inflow of money, today Paris Saint Germain has become a galactic team just like Real Madrid was in the 2008 season to 2010.
There are more relevant facts about Cristiano Ronaldo compared to Lionel Messi but this is not one of them. If you notice, it was already boring to see Messi playing with the Barcelona shirt many times, especially since they started to be humiliated in the past Champions League, it was already noticed how much Messi was carrying the whole team on his back and seeing him follow a path different from what was expected it is splendid, incredible and magnificent.
Because playing in several leagues doesn't make one player better than another, we know very well that things aren't like that, because what's the point of playing in several leagues and not having the desired titles?
You may even disagree with me, but the world witnessed something unexpected with Messi's visit to Paris Saint Germain, this team reached sales records that they would only do in seasons of championships, reached only with the hiring of a player, and it's not any player, a brand, actually allied one brand with another brand.
And then what about you? Which has more relevance?
About the Creator
I'm a young dreamer who seeks to make many dreams come true, one of them is to make a living from writing, I love to write about everything, including the things I love the most, so stay here, maybe you'll identify with me.
Reader insights
Be the first to share your insights about this piece.
Add your insights