HOW ICARDI DESTROYED HIS OWN CAREER?
What is happening with Mauro Icardi?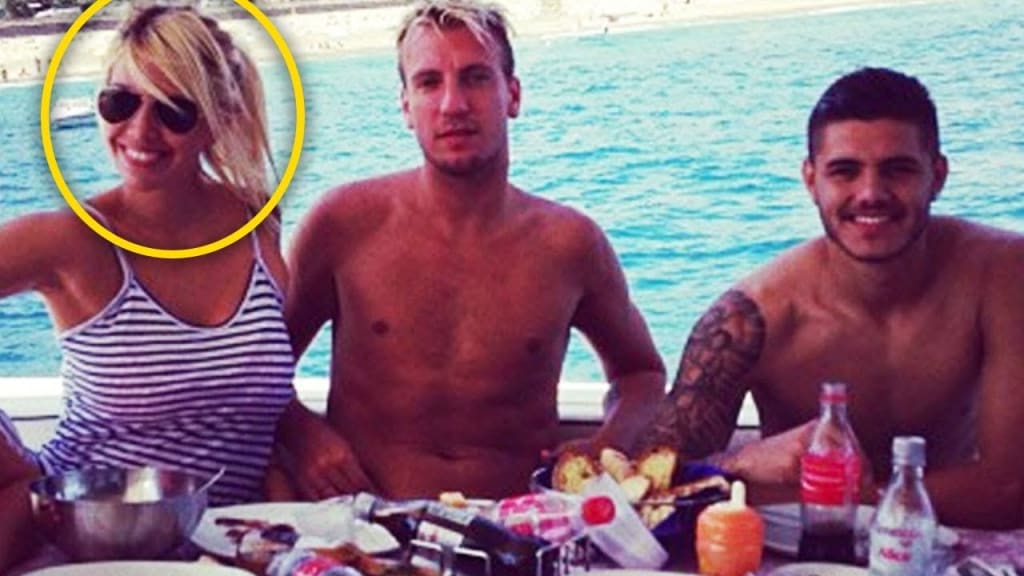 wn.com
For those who don't know, Icardi is an Argentinian player who had a splendid walk at Inter FC and who pleased PSG's big boys and was signed.
But even in his good journey, he had only 8 call-ups for the national team only and out of those 8 games, he scored only one goal, but is that all the fault of the national team federation?
THE REAL REASON FOR THESE EVENTS WITH ICARDI
Icardi and Maxi former club mates and very good friends, spent years without speaking because of the relationship of the PSG striker with the ex-wife of his compatriot, yes, Icardi frequented the house of Maxi his friend and won the wife of his friend and married her.
And this began to have a major impact on the career of the striker Icardi, tarnishing his image before his countrymen, and in this story, Messi came, who has a great influence on the Argentina national team, Messi also a great friend of Maxi was outraged by the case, such a person capable of conquering the wife of his friend is capable of anything, so under his influence, Icardi was no longer called to the national team.
Now that Messi is in Paris Saint Germain it is clear that Icardi has little time in the team because the centre forward would be suffering from locker room problems at PSG because of betrayal to his former teammate, besides not being welcome in the Argentine selection but this was already happening before Messi arrived, Di Maria is Argentine, Paredes among others so he was already suffering the estrangement of his influential countrymen in the club.
It is common knowledge that any public figure whether footballer, basketball player, singer or dancer, everything he does outside his activities as a public figure will affect his career and the opposite did not happen with Icardi, these are the consequences he is living for having betrayed his best friend at the time he frequented his friend's house getting acquainted with everyone but making other moves on his friend's wife.
Could it be different? I believe so, but in the world, we are in you cannot plant mangoes and expect to harvest oranges, it's impossible, what you do one day comes back to you one day and we can see this with Mauro Icardi's life and career.
Today Maxi Lopez has already forgiven Mauro Icardi publicly on his Instagram account and pointed out by thanking him for taking his ex-wife with him because it just showed that he was not trustworthy at all.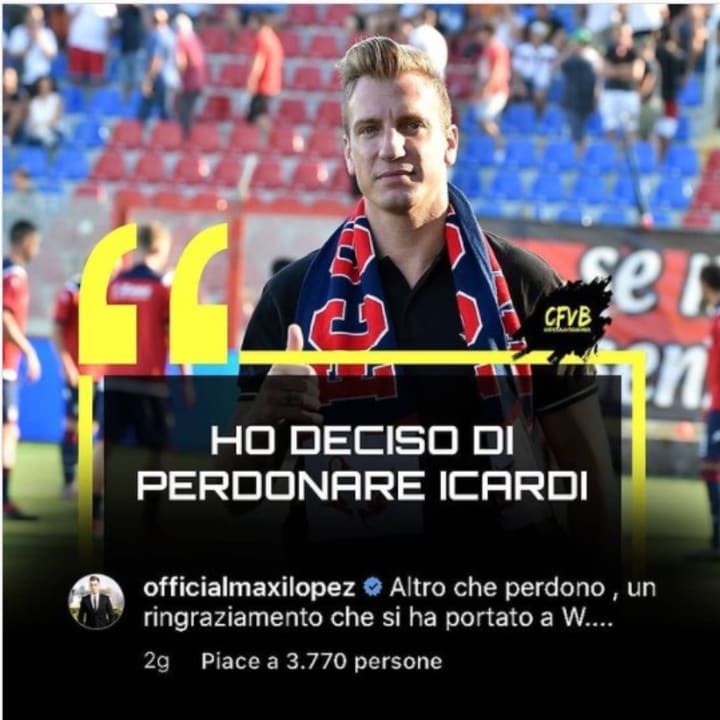 And things are only getting worse for Icardi and his wife who is the ex-wife of his compatriot, many people were involved, including Diego Maradona who is no longer part of the world of the living may his soul rest in peace, intervened many times so that Icardi was not called and even so Icardi once was called and Maradona said that it was better to call someone who was already retired than to bring to the squad an attractor, heavy right?
Heavy indeed was what Maxi Lopez had to go through after being betrayed by Icardi, but not everything is bad luck in the life and career of Mauro Icardi, as Juventus are keeping an eye on him, they are interested in convoluting him, as much as he wants to stay at Paris Saint Germain he would go to a big club too...
And this was the reason for everything that has been happening in the life of centre forward Mauro Icardi his past actions are having repercussions even today in his career.
About the Creator
I'm a young dreamer who seeks to make many dreams come true, one of them is to make a living from writing, I love to write about everything, including the things I love the most, so stay here, maybe you'll identify with me.
Reader insights
Be the first to share your insights about this piece.
Add your insights