How To Protect Yourself from a Soccer Injury
Always getting an injury after playing a great soccer match? These are the best tips and advice to protect yourself from a soccer injury and avoid future ones!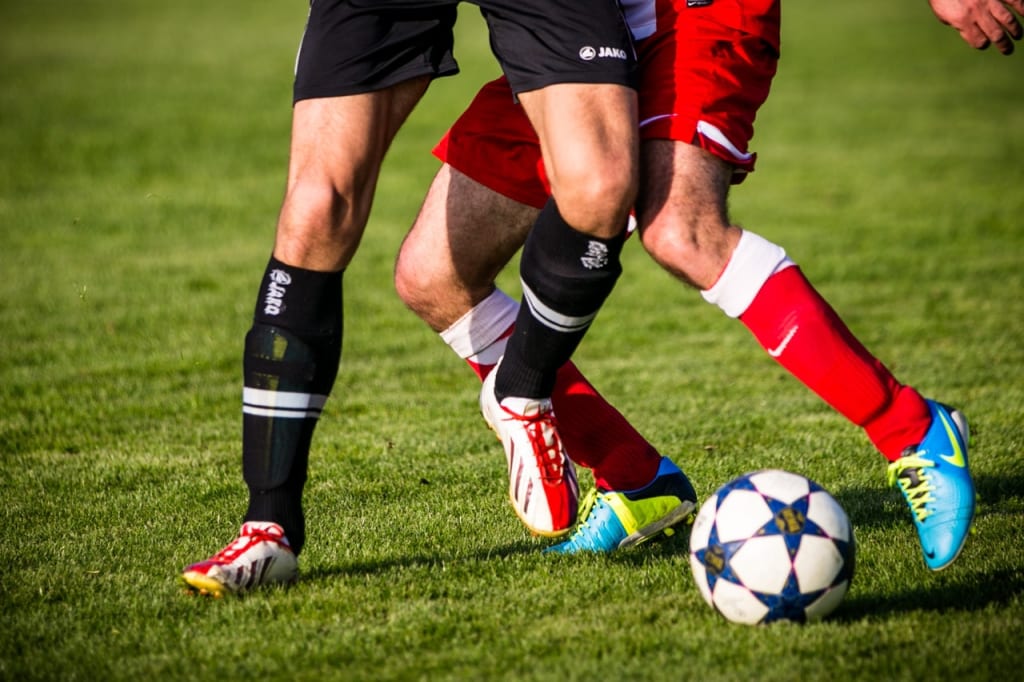 It's so easy to get an injury in soccer, in any sport as a matter of fact. Since we're hustling on the field or on the court, we tend to put ourselves at risk of getting an injury in any way. We sometimes lose ourselves in the moment and literally risk our bodies to score a goal. But honestly, in order to really go out there and get a goal, you're going to need to put more force into your actions. But this can possibly lead to injuries.
While many of us literally get an injury after any soccer match, there are certainly ways to prevent getting hurt on the field again. Either minor to severe injuries, even in the midst of a fiery game, you shouldn't put yourself at risk for getting hurt. It's not worth getting a twisted ankle. To avoid getting damaged in any way during your next soccer match, these are the essential ways to protect yourself from a soccer injury.
First things first, every single soccer player needs shin guards. It's super important and I don't think you'd be able to play proper soccer without a pair. But shin guards are specifically known to protect your shins from incoming contact with anyone and anything.
An awesome and reliable pair of shin guards are the Shin Guard Lock Elite Sleeves by Nike. Nike is a great sports brand that produces genuine gear for any sport and as for their soccer shin guards, these perform amazingly. Instead of strapping on shin guards like ordinary ones, this specific pair can easily be slipped on with the sweat and moisture-resistant sleeves. While the guards are very strong and durable, they're really easy to move in, too!
Be aware of poor field conditions.
From the ways to protect yourself from a soccer injury, you really should be aware of poor field conditions. If you're playing on a freshly-rained field, you and the players are most likely going to be playing Slip 'N Slide. But it's best if you avoid playing in wet conditions, mainly because no one would be able to properly play soccer this way.
This also goes for an uncut field. Tall grass can lead to a lot of tripping if it's not accurately trimmed. Either wait for the grass to be cut or don't play on that field. Any of these field conditions can cause injuries, so be fully aware of what kind of field you're playing your match on.
Hydrate religiously!
Constantly hydrating is among the tips to protect yourself from a soccer injury. It's so easy to collapse in the middle of a game from dehydration. Especially if you're playing in the scorching sun, it's easy for the lack of hydration in your system to get to you.
This is why you should always keep a water bottle or two on you to quench your thirst in the middle of the game. Since you're putting all of your energy and strength into these soccer matches, you have to reenergize your body by bringing back hydration. So, always drink water!
This one's a no brainer, but how are you playing soccer without a pair of soccer cleats? Unless you're playing indoors, then you'd need to get your hands on indoor soccer shoes. But if you're playing outside on the field, you definitely need soccer cleats.
The cleated soles on the shoes help your feet get a better grip on the ground to avoid slipping. Since soccer mainly consists of a ton of running, it's super easy to lose your balance and slip. To prevent getting a bad injury from slipping... get proper cleats like this pair by Under Armour! Sleek, heavy duty, and stylish, these chrome-bottom cleats are very lightweight but can handle all of your kicking, dribbling, and intense running. These are also among the best soccer cleats for midfielders.
Keep an eye out for your surroundings at all times.
Among the ways to protect yourself from a soccer injury, it's crucial to keep an eye out for all of your surroundings. When it comes to playing during a match, you have to watch out for players at all time. It's so simple to blindly run with the ball and collide with a player, causing some pretty bad damages to yourself.
While you have the ball, or even if you're on defense, know when a player is near you to prevent running right into him. If you understand your surroundings and where each player is, you won't crash right into them and cause physical damages.
Use your arms as a shield.
Believe it or not, your arms can be your best shield in the best ways to protect yourself from a soccer injury. You can use your arms to help you not get an injury in so many ways. If you happen to slide or fall, your arms can help lessen the pain when your body is about to collide with the ground.
You can also use your arms to protect yourself from running into someone. It's fairly easy to run into anyone on the field, so use your arms to shield yourself from crashing into someone.
Warm up before a game.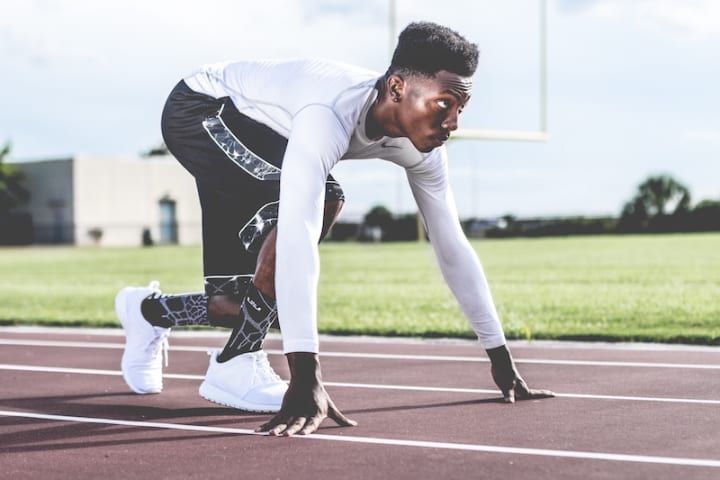 If you don't warm up before a game, then how are you properly playing soccer? Doing a few stretches to your arms and legs can help you get ready and in shape for the game. If you don't do this, then you can possibly pull a ligament and it won't be pretty.
Make sure you give both arms, legs, and even back a few stretches to get you all warmed up for the game. You'll be stiff if you don't accurately stretch your body. Plus, you'll be even more prone to getting injuries if you don't.
Don't play if you're already injured.
There are so many players who actually look past this tip to protect yourself from a soccer injury—don't play if you already have an injury! Why are players still playing if they hurt their shin, ruined their arm, or anything else that would hurt if you played on it?
The best way for your current injuries to heal is avoiding putting pressure and playing on it. There is no way your wounds and injuries will properly recover if you're still playing; you're only making it worse. If you happen to get a really bad injury, just stay out for the rest of the game. It's not worth worsening your injury.
Know the rules of the game.
If you're going to or already play soccer, you should certainly know the rules like the back of your hand. Aside from that, how are you even playing soccer if you don't know the rules? Either way, understand and acknowledge every single rule!
When you thoroughly know the rules to the game, this will help you prevent getting any injuries. In fact, some of the soccer rules are there in order for players to avoid getting hurt.
Maintain proper fitness.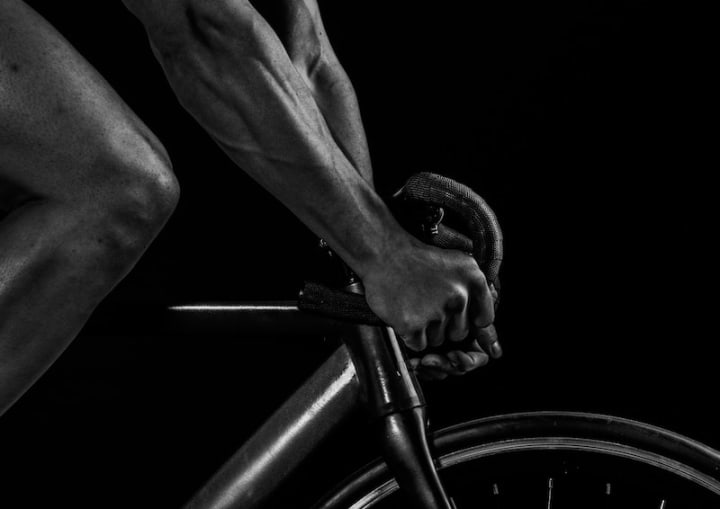 Finally, from the best advice to protect yourself from a soccer injury is always maintaining proper fitness. Literally all professional soccer players work out their bodies to stay fit and perform better on the field. If you don't work out, you can't play your best during a match.
So, to avoid pulling something and ruining your untrained body, you should constantly work out so your body is fit for the matches!
About the Creator
Has a vegetable garden in his backyard, 5th son out of 8 and is a sucker for chick flicks.
Reader insights
Be the first to share your insights about this piece.
Add your insights