Greatest Barcelona Players of All Time
Lionel Messi may be a superstar, but he's not the only legend to play for Barcelona. Here are the greatest Barcelona players of all time.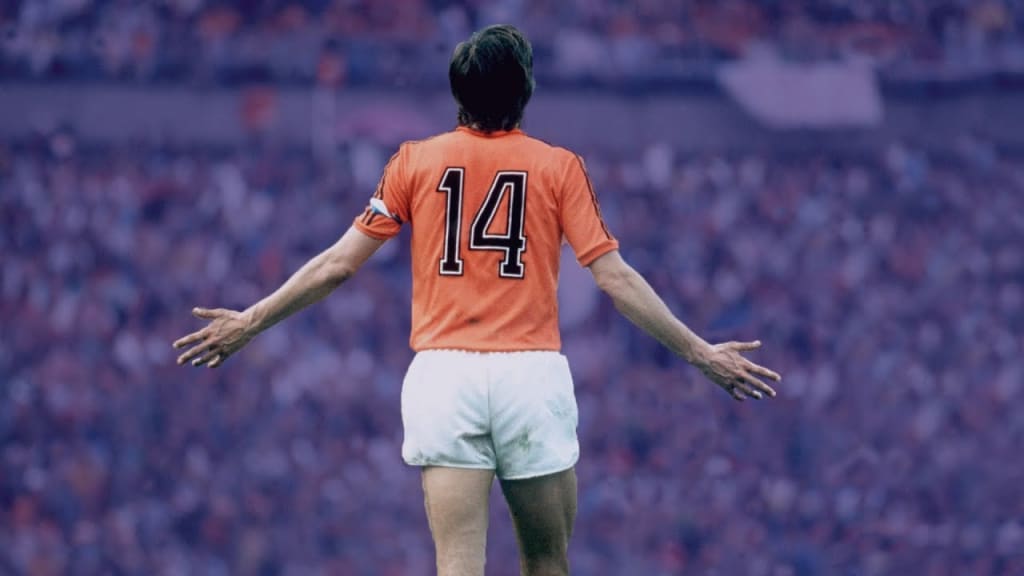 Barcelona has enjoyed successful seasons for decades now, featuring powerhouse players like Lionel Messi, Andres Iniesta, and Johan Cruyff, some of the fastest players in Barcelona history. What's even more difficult to imagine is how all of these players can continue to have great seasons without overshadowing each other. Instead, players like Messi and Iniesta fed off each other, leading Barcelona to 33 titles. But this franchise is full of superstars who are legends in their own right. Here are the greatest Barcelona players of all time.
This is an obvious choice. Lionel Messi is often considered one of the greatest and fastest players in the game, let alone for Barcelona. Currently, at the age of 30, Messi has already shattered multiple club and league records, sharing a few with Cristiano Ronaldo. From his five Ballon d'Or titles to his 538 career goals, Messi stands to be the most successful player in history and one of the greatest Barcelona players of all time.
Ronaldinho was one of the most exciting players for Barcelona in the mid-2000s. Between his style of play, which ranged from creative to technical, Ronaldinho was one of the greatest of all time. Ronaldinho was best known for his pinpoint accuracy and dribbling abilities, which made him incredibly versatile on the field. It didn't matter which position he was in, Ronaldinho would always find a way to score. Constantly a presence on the Brazilian international team, Ronaldinho won the World Cup in 2002, truly cementing him as one of the greatest Barcelona players of all time.
Carles Puyol is often considered one of the best defensemen in the game. Puyol served as Barcelona's team captain, appearing in nearly 600 games and winning over 20 club titles, including six La Liga trophies. Though Puyol never had the technical prowess that other players may have had, he played with heart and is considered a gritty player. Sometimes, passion can be more important than skill set. Puyol appeared in 100 international matches, winning the 2010 World Cup with Spain.
Throughout the 2000s, Andres Iniesta has been one part of two of the best midfielders in history, teaming up with Xavi Hernandez. Blessed with superior ball control and agility, Iniesta became so versatile, able to both attack and defend the ball. Long considered one of the greatest Barcelona players of all time, Iniesta shares a record seven La Liga titles with teammate Lionel Messi.
Not even David Beckham could bend a ball like Rivaldo, who was known for his powerful free kicks. In 1999, Rivaldo won FIFA World Player of the Year Award, and the Ballon d'Or, while cruising to a La Liga title. Rivaldo was the king of heroics, memorably scoring a hat trick in the final minutes of a match against Valencia in 2001. And in 2004, soccer icon Pelé included Rivaldo in a list of the 100 greatest living players.
Johan Cruyff was a Dutch legend, choosing to play for Barcelona instead of Real Madrid (one of the biggest soccer club rivalries) in 1973 because of Madrid's association with dictator Francisco Franco. In his debut season with Barcelona, Cruyff scored 16 goals in 26 appearances, helping them win the La Liga title. After retiring from the game in 1984, Cruyff became a manager, helping Barcelona build a dynasty team from 1988 to 1996. Cruyff passed away in 2016 due to complications from lung cancer.
Xavi Hernandez was a staple in Barcelona's midfield for over a decade. He incorporated the tiki-taka passing style to his play, earning him 31 trophies, becoming the most successful Spanish player in history. Xavi kept the rhythm going for Barcelona, winning eight La Liga titles. Xavi is the first player in Barcelona's history to appear in 150 international matches.
Though he's mostly known as Uruguay's all-time leading goalscorer, Luis Suarez has been a dominant force for Barcelona since 2014. Currently playing as a striker, Suarez has won 16 trophies. In 2016, Suarez even surpassed Lionel Messi and Cristiano Ronaldo in winning the Pichichi Trophy, handed out to the league's top scorer.
Currently, Pep Guardiola is the manager of Manchester City, but in his heyday, Guardiola was part of Johan Cruyff's Barcelona "dream team" in the 90s. Guardiola won four straight La Liga titles with Barcelona from 1991–1994, later becoming the team's captain in 1997. After retiring and becoming manager of Barcelona in 2008, Guardiola led the team to a La Liga title in his first as coach. He is widely respected for his inspirational speeches and coaching tendencies.
Although Ronald Koeman was known for his aggressive defense for the Netherlands, he was also part of Johan Cruyff's "dream team" with Pep Guardiola. Koeman helped Barcelona win four La Liga titles, including the European Cup, where he scored the game-winning goal in 1992. Currently, Koeman manages the Netherlands national team.