Fastest Players in Barcelona History
While not every athlete needs to be a speed demon, fast paced footwork is key in soccer, meaning the fastest players in Barcelona history are also the most prominent.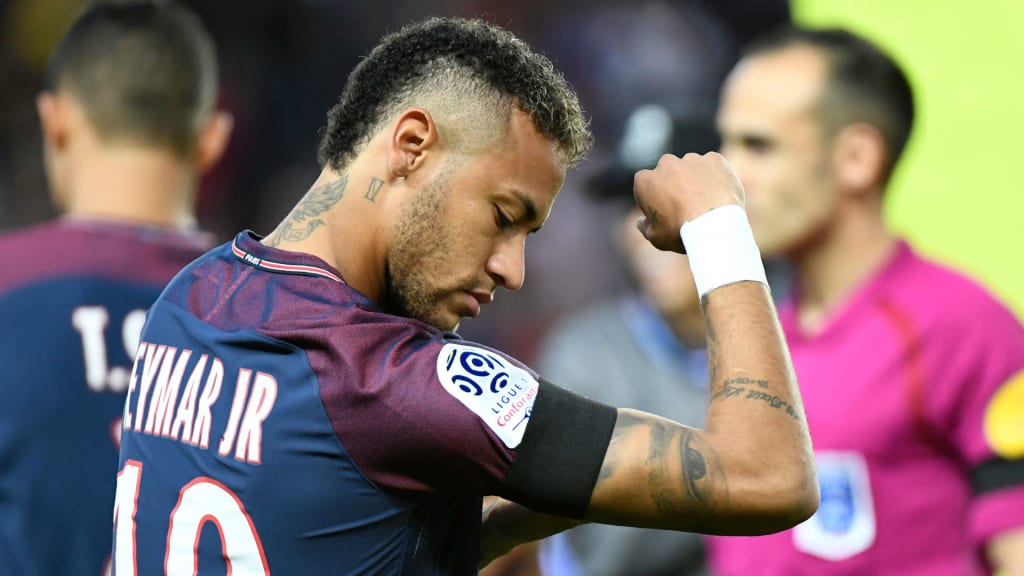 This isn't the NFL Quarterly Awards; this is FIFA we're talking about; the original football. La Liga's FC Barcelona, otherwise called 'Barca' by most diehard fans, tends to play a variety of different types of on-pitch fieldwork. They've been known to utilize and advance the quickest players in the game over the years, and their program has evolved into a global image with various suitors at the helm. For instance, the modern foot-king for the team is Lionel Messi, an Argentinian forward who is as stoic as he is a God at finesse on the pitch. He can not only play the most advanced defensive posts, but he can also attack with the force of a shotgun, his goals tearing goalies apart each and every try.
That's mainly how every one of the fastest players in Barcelona history are, but not all footwork nor speed is the same. While Messi may be a particularly unnatural soccer player at the moment, and certainly not the only one, former teammates of his from years past showcase even more unnatural abilities, often more brazen, more sophisticated, and quicker than he could or ever will be.
Jordi Alba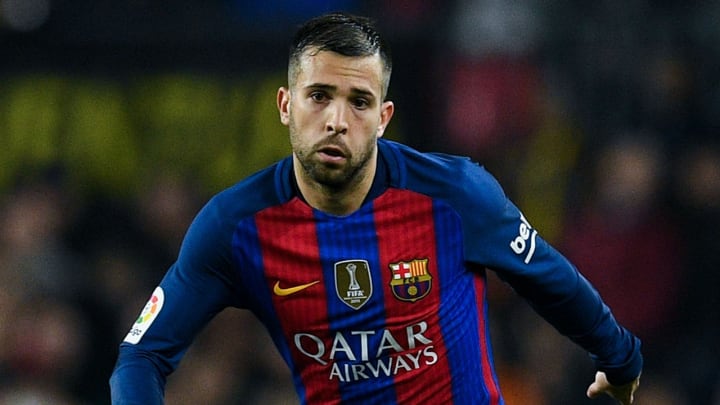 A born and bred Barca player from his adolescence, Alba had joined the youth ranks as a left winger and rose from childhood into his current position, though he wasn't always a Barca player. He showcased brilliant footwork and exceptional movement skills from an early age, yet his short size hurt him more than most, which led to his transfer from Barcelona to UE Cornelia, then on to Valencia.
But Alba would no sooner return to his roots in 2012. As one of the fastest players in Barcelona history, yet still, a player on the team to this day, Alba won the second Copa del Rey in 2016, proving not only of his worth but of his speed, as well. His scoring goal in the 97th minute of that game, which was a pass from Messi himself, portrays his Barca blood more so than most want to believe.
Dani Alves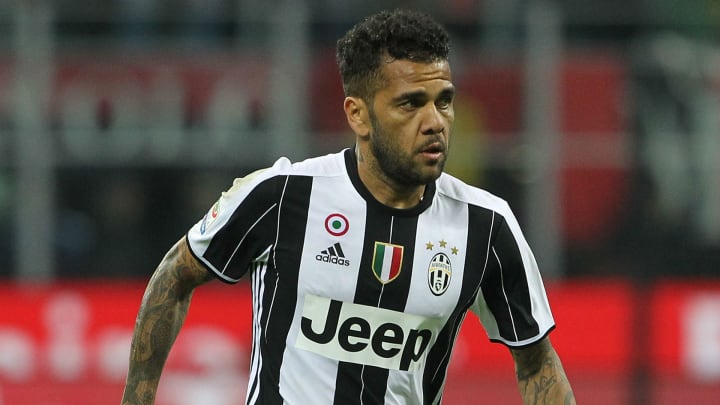 When Alves joined Barcelona in 2008, much about him and his prior career was immediately made a vision of the past when his debut run had him playing in the UEFA Champions League against Wisla Krakow. Despite being traded to Juventus in 2016, Alves is still widely known as Barca's primary footman for many years, and one of the fastest players in Barcelona history.
While the whole deal with his transfer from Barcelona seemed rather strange, since it mainly centers around a weird video Alves posted after losing in the UEFA Champions League quarter finals. Him, along with Messi and a few other Barca teammates, will forever be remembered as the only players to be part of both treble-winning teams.
Neymar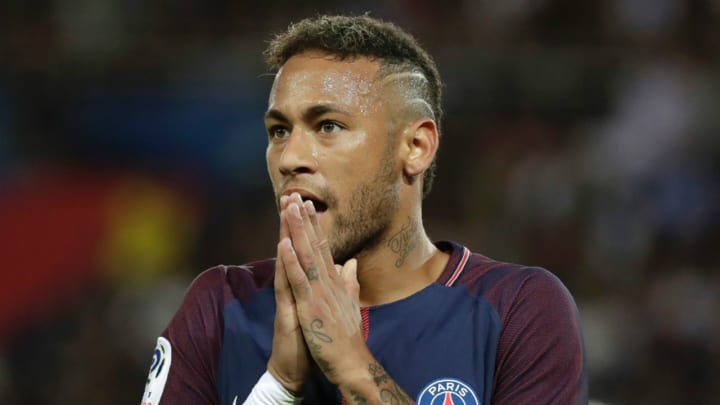 A heated debate still presides over whether or not Newmar or Jérémy Mathieu is the current fastest player on the team. Depending on where you stand as a fan, most often than not everyone will tell you, with a wink and nudge, "Neymar's the fastest player. Period."
Beginning his career in Brazil, the place of his birth, Neymar played under the Santos helm for most of his football life, until 2013. From then on, he's been one of the fastest players in Barcelona history, breaking records with ease, scoring without a care, and making a name for himself in the annals of soccer history. Only recently, news has surfaced of a lawsuit being filed by FC Barcelona against Neymar, apparently in the form of well over £5 million. I guess it's a good thing he's one of their quickest players. Currently, though, there's talks that Neymar might be moving to Real Madrid, therefore replacing Christiano Ronaldo. That should say enough about his speed and skill.
Marc Overmars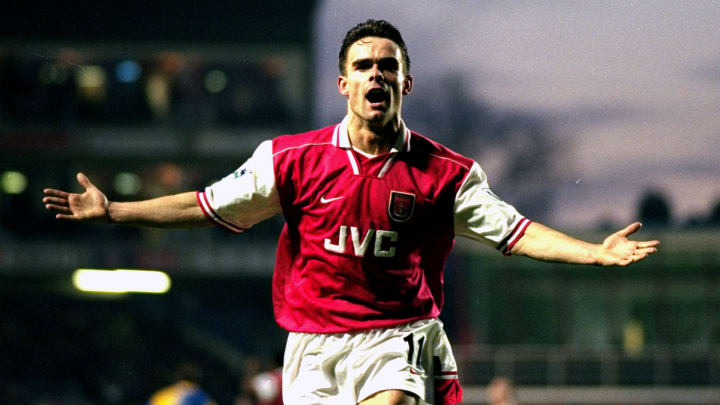 After playing under Arsenal for three years, Overmars quickly joined the Barca club in 2000, after he was paid the most any Dutch player has ever cost in history: £25 million. His excitement to play for a new time, especially Barcelona, was of utmost clarity, for his first game in the Amsterdam Tournament was against Arsenal, though he was pulled out for an ankle injury 45 minutes into the game.
This never stopped him in becoming one of the fastest players in Barcelona history. Though his time in the club was rather short, a complete total of about three years, his overall meaning to the team far superseded his monetary worth. Overmars was an icon, one that showed how speed could also be used with strategy. While they never really made big time wins in his stay there, most of which due to his being injury-prone, the more one sees his prowess as an identity, the more they'll understand why he's such a remembered face.
Ronaldinho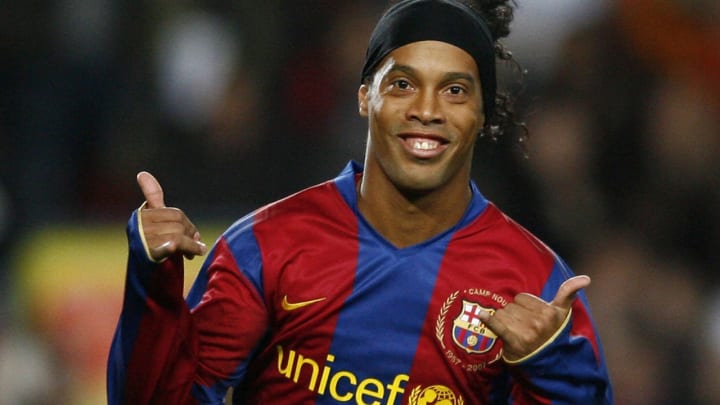 By outbidding Manchester United in 2003 with a £30 million deal to acquire Ronaldinho, FC Barcelona successfully took on one of their most profitable and quickest players in many years.
Ronaldinho, playing for Barca until 2008 when he was moved to Milan, was considered one of the fastest players in Barcelona history for his on-field prowess, finesse, and overall skill as a World Cup player. He was even named FIFA World Player of the Year consecutively in 2004 and 2005, which is enough to say he was an amazing athlete.
Jérémy Mathieu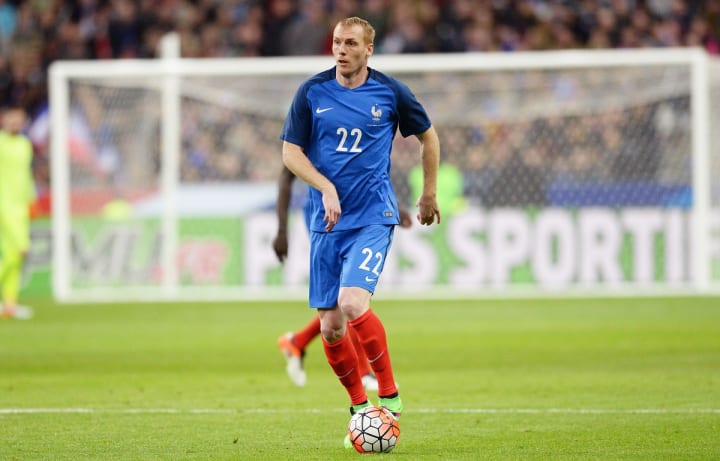 French-born professional soccer player Jérémy Mathieu is considered one of the fastest players in Barcelona history, despite being traded to Sporting CP just this year. On Barca, Mathieu gave incredible performances, one of which can be seen in his first scoring goal, which was a direct free kick in the 2015 Copa del Rey, and was the only one to score in the Celta de Vigo.
Mathieu is one of the lesser known faces of the Barca franchise, but he's still an excellent player and athlete, one that definitely showed his true colors on that team, and proved to be one of their quickest players overall.
Ivan Rakitic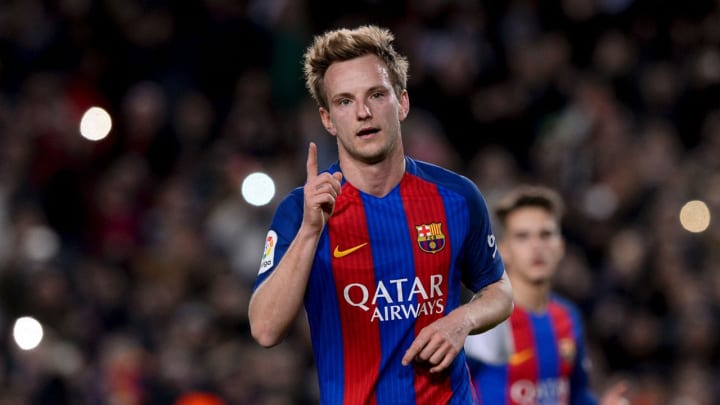 Beginning in Basel, moving to Sevilla, then finally onto Barcelona, Ivan Rakitic still continues to prove himself each and everyday as one of the fastest players in Barcelona history. First signed to them in 2014, Rakitic showed his true colors with two goals in back to back games, both of which were shut outs.
While he may be really swift, Rakitic was also named Croatian Sportsman of the Year in 2015, proving he is an exceptional athlete and overall prefect player. While he may still be much more of a modern player, he's still an overall point maker and has given Barcelona various winds over the years, giving him widespread acclaim.
Alexis Sanchez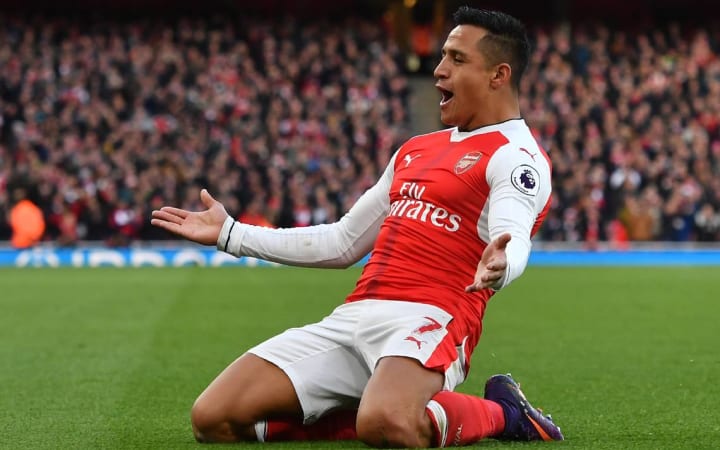 Before moving to Arsenal in 2014, Sanchez played for Barcelona, making his most prolific debut in the 2011 UEFA Super Cup as a substitute, then scoring his first goal in the La Liga home game against Villarreal, for which they won 5-0. He was known for wearing some of the best accessories to make him faster, but that doesn't mean he wasn't already swift without them.
Alexis Sanchez is very much overshadowed for his initial injuries when just starting for the team, but he was widely popular and an exceptional fields man from 2012-2013, wherein he showed his true colors by scoring in a myriad of different games. Today, he's remembered as one of the fastest players in Barcelona history, giving Barca the league title that 2012-2013 season, while single-handedly finishing that season with 100 points.
Romario de Souza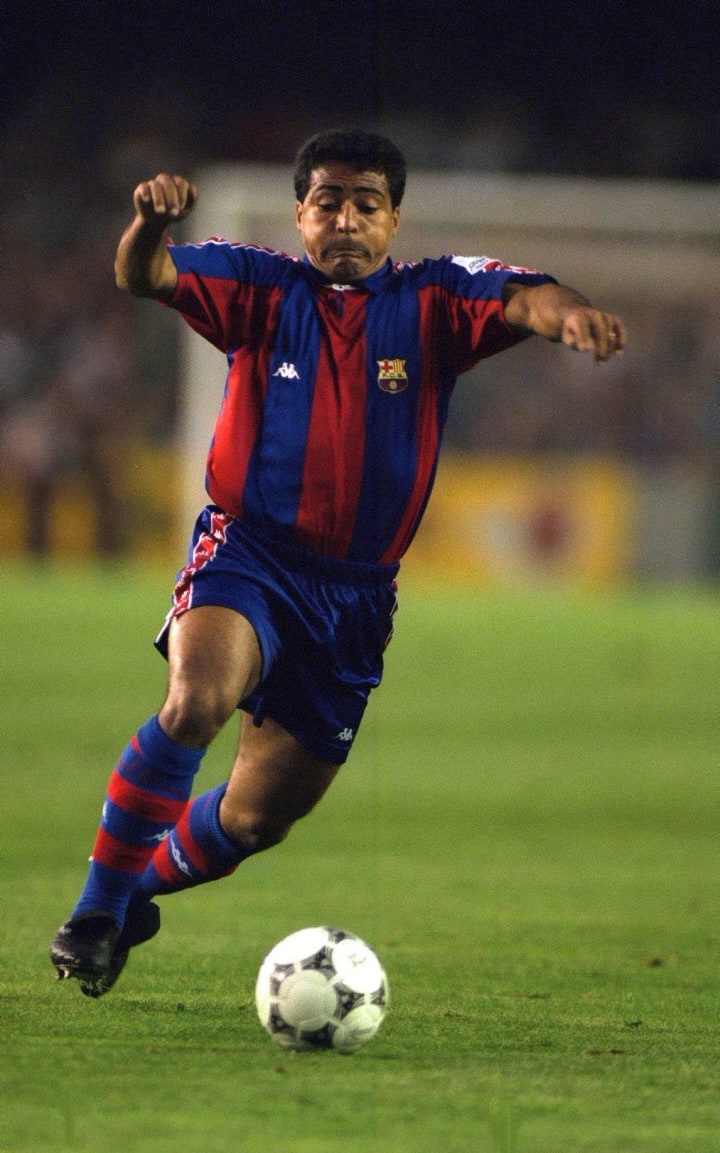 For two years, 1993-1995, Romario de Souza was an idolized Barca striker, scoring over 50 goals during his career there, and was often described as a "comic book player." He's also one of the fastest players in Barcelona history, being a part of the legendary "Dream Team," in addition to winning the 1994 league. Romario would also be named Player of the Tournament playing for Brazil in the FIFA World Cup.
Giving Barca a name to reckon with, Romario obviously proved to be a valuable asset on the team, and will remain one of their most prized athletes for many years to come.
Andrés Iniesta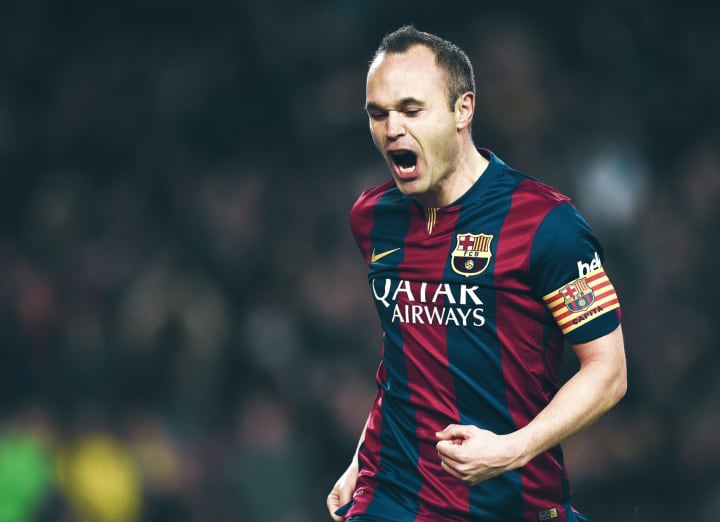 Like many of the most talented players on Barca, Iniesta rose out of La Masia, Barcelona's youth academy, despite being a Spanish-born native. He currently presides as the captain of Barcelona to this day, but he's also one of the fastest players in Barcelona history.
As a valuable asset during the 2009 and 2015 seasons, Iniesta brought about swift action and made himself known as an all-around athlete. He signed a new contract with Barca in 2013, which keeps him on until 2018. He was among the players to win the treble of domestic league, domestic cup, and European cup twice, plus was even identified as Man of the Match in the 2015 UEFA Champions League Final.
Cristian Tello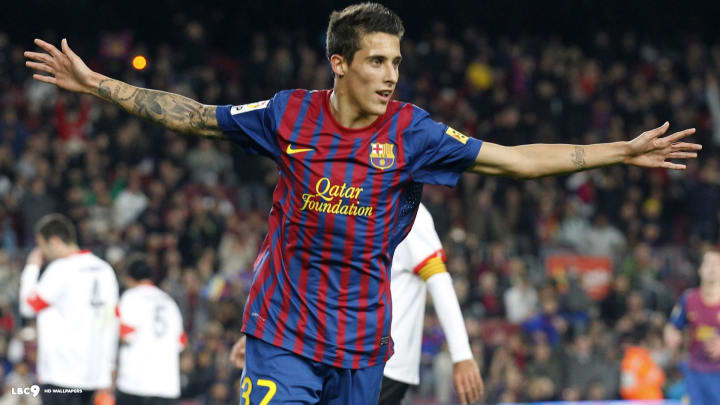 Playing on the B team of Barcelona, Tello moved up the ranks, kind of like how he's been recently considered one of the fastest players in Barcelona history. Though he now plays on Betis, his on-field athleticism and overall repertoire in scoring made him one of the most profound characters of their club.
Of the lesser known of all Barca players, Tello obviously deserves much more credit than he gets. When Neymar showed up, he was greatly overshadowed, but that doesn't draw away from his terrific playing and scoring on the club, bringing them multiple titles in 2012 and 2014.
Lionel Messi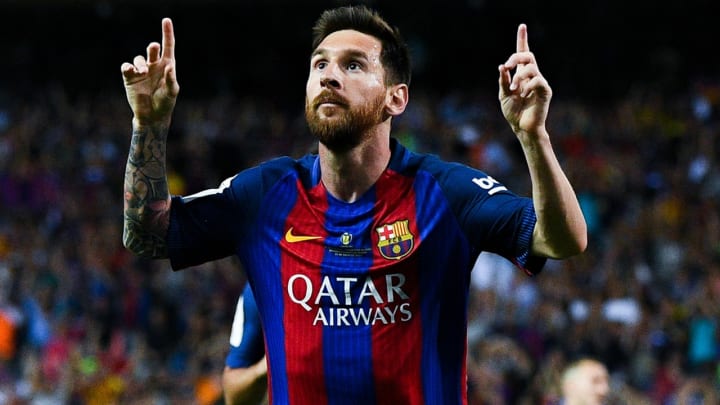 The modern king, and arguably one of the top five — possibly even two — players in the world, Lionel Messi ends this list as a reminder that although many of these names are giants of past and present, Barca's beautiful legacy, and their list of fastest players, still grows. He's also among some of the top players in FIFA 18, one of the best Xbox One games.
Messi's term with the infamous team started as early as 2001, when his family moved to Barcelona, right next to Camp Nou, the club's stadium. A year later he joined the youth academy, where he was a part of the "Dream Team" youth club of talented young football players, many of whom are well-known to this day. Since 2003, Messi has played for Barcelona in various positions and many different championships, but his 2014-2015 season launched him into the hall of records, specifically considering him as one of the fastest players in Barcelona history.
records
About the author
Politics may be a disgusting battlefield, but it is a necessary vice in our country, and a particular fancy of mine, like productivity and success. These are important facets in the modern world, and must be expounded upon.
Reader insights
Be the first to share your insights about this piece.
Add your insights