Emirates FA Cup Final Helps Promote Sustainability
World's First Recycled Pitch Banner Used To Help Highlight Issues Around Recycling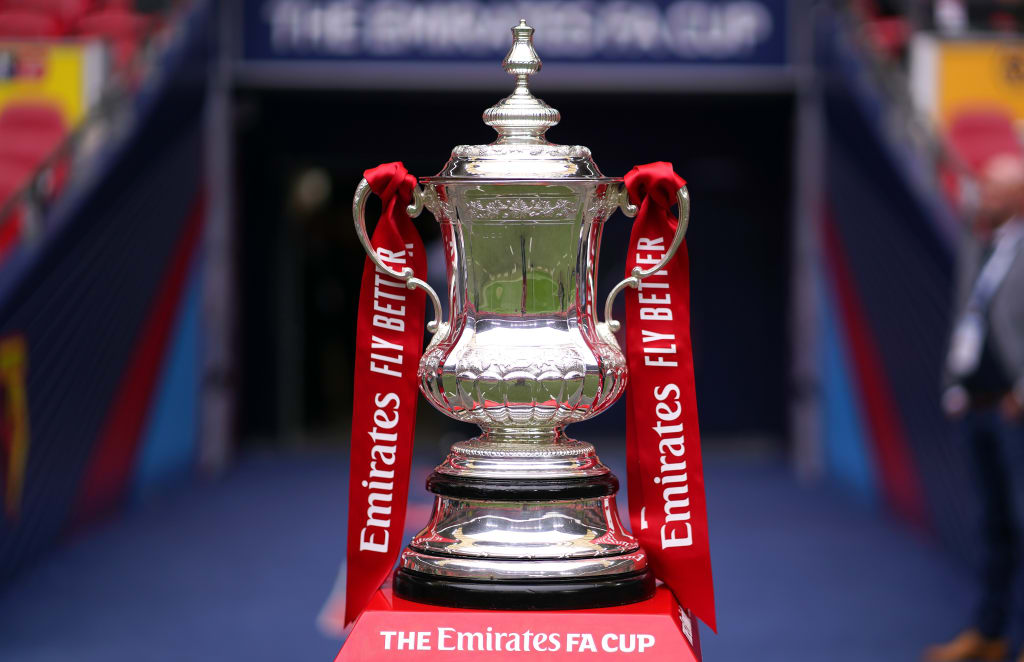 Emirates FA Cup, Image: Liverpool Echo
Football fans across the country will have witnessed Liverpool FC winning the 2021/22 FA Cup by beating Chelsea in a penalty shoot out at Wembley stadium. This is the second trophy that Liverpool have won this season along side the Carabao Cup which they won at the end of February against the same opponents Chelsea. On that occasion Liverpool took the trophy following a penalty shoot out which they won 11-10. This was a record ninth league cup victory for the Reds in the first EFL Cup Final since 2017 not to feature Manchester City as they had been knocked out in the fourth round by West Ham United.
The two teams may have been playing in red or blue but it was green that took centre stage at the final at Wembley as the match featured the world's first recycled pitch banner. Liverpool and Chelsea may have thought they were the only two sides to be taking to the pitch but Veolia, The Football Association (The FA) and Wembley Stadium teamed up. This was being done in an effort to promote sustainability and help make the world we live in a better place.
The banner had been produced using plastic bottles which had been collected from previous events which had been held at Wembley. These had been sent to Radici Group's facility where they were recycled and converted in to a PET plastic yarn. It was then spun in to Saturday's 105 metre long, and 68 metre wide pitch cover emblazoned with the two teams logos. Now that the match is over, the banner will now be upcycled in to draw string bags and sports bibs. These will be donated by the Football Association to the local community to help inspire ecofootballers of the future.
When we look at the different manufacturing methods which are used between producing products from raw materials and producing them from recycled materials, recycling plastic from match days saves up to 70% of the carbon emmisions and the recycled cover alone has saved 1.5 tonnes of Carbon Dioxide compared to making it from virgin resources. As well as these savings, over a thousand products will be donated to local projects which helps make a difference to local communities and the environment too.
Gavin Graveson, Senior Executive Vice President Veolia Northern Europe Zone, says:
"The Emirates FA Cup Final is the UK's biggest sporting event, with nine million viewers last year on the BBC, and Veolia is excited to be part of its illustrious history. By using the latest recycling innovations, Veolia is already helping many football teams towards their net-zero goals, and thanks to The FA and Wembley Stadium, recycling has a platform to show just what can be achieved if we work together."
We are all now trying to improve the rate at which we recycle products so that we can prevent global warming and ensure the planet is a better place for us and future generations to live in. What was done at this season's FA Cup Final in only a start and there is still plenty more that we all can do to play our part to make sure that we can live in a better world.
Wembley Stadium general manager, Liam Boylan, comments: "The 150th anniversary of the Emirates FA Cup Final is a momentous occasion, and we are delighted sustainability is playing an important role in this event. The recycled pitch banner will take centre stage for match day, and importantly it will take on a second life when upcycled into bags and bibs for the local communities.
"The sustainability of events is more important than ever, and we have a responsibility as a world-class stadium to reduce our carbon footprint and constantly pursue better outcomes for our fans, our community, and our environment through our soon to be launched sustainability strategy."
The FA's senior event manager, Joe Divall, adds: "The Emirates FA Cup has been an innovative competition since it began in 1871, with new additions becoming tradition over the years and helping to evolve the game into the one we know and love today. We are constantly striving to deliver a bigger and better Final in every way, and the 150 year anniversary provided the perfect opportunity to implement a recycled pitch banner that will be seen all over the world and hopefully become the standard in our industry over the coming years."