Craziest Fans in World Football
Do you love your team? See if your fan base makes the cut for the top ten list of the craziest fans in world football!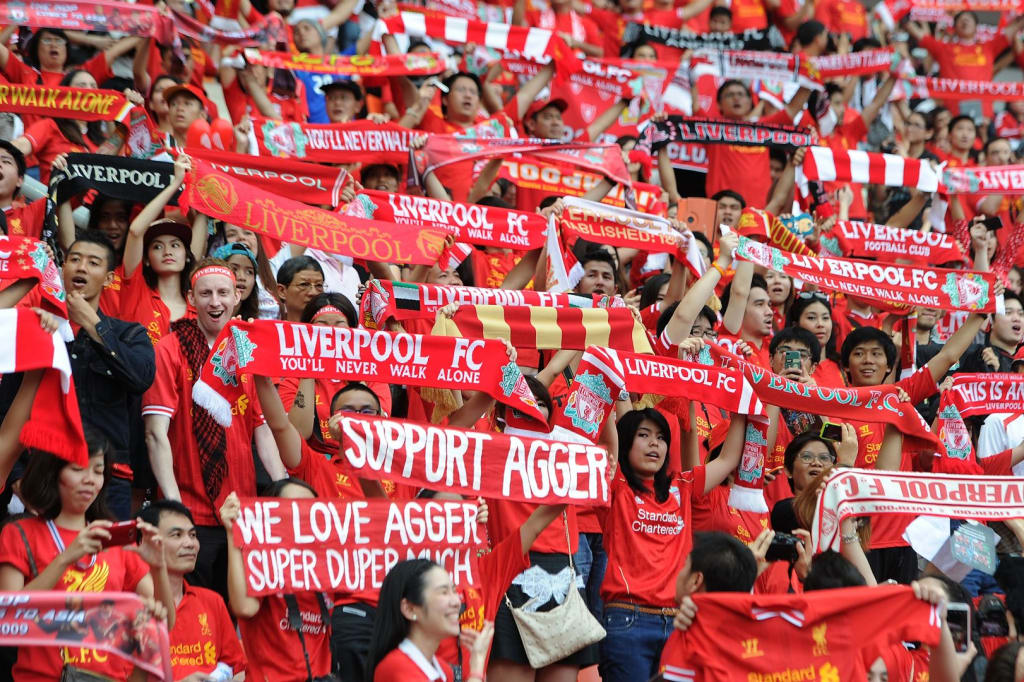 The meaning of the term "crazy" has loosened a bit in recent years, especially when it comes to sports. The same could be said for a lot of words that have been repackaged by the world of athletics. Think about it, sports have rebranded: sick, nasty, filthy, and even disgusting, to refer to players or plays that are tremendous or incredible.
So when you call a group of people the "craziest fans in world football," many sports enthusiasts would see that as a compliment and get offended if they are not in that exclusive club. So who is in that group? Which fans have made the cut? Scroll down to see if you and your fan community are a part of the craziest fans in world football!
Borussia Dortmund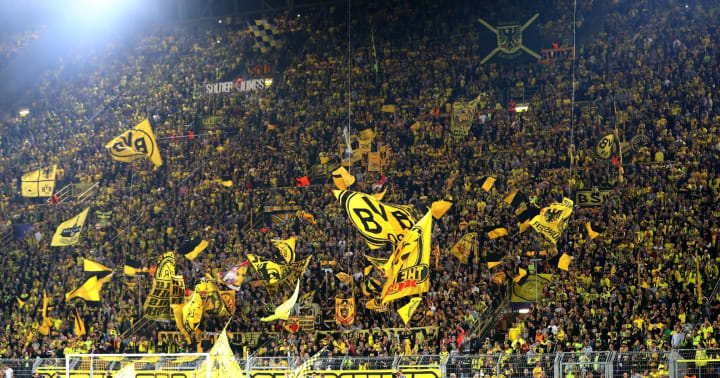 The first spot on the ten craziest fans in world football goes to Borussia Dortmund. One of the major reasons for being this high on the list is the fact that Dortmund fans travel incredibly well. Whenever a team plays a home game against Dortmund, either nationally or internationally, there is always a healthy pocket of fans for the German club. With a population of just over 600,000 in Dortmund, that is an extremely impressive feat.
Bayern Munich
The second German club in as many spots, Bayern Munich secure the second spot on this list of craziest fans in world football. Watching a Bayern game looks like a sea of blood, as the red shirts are everywhere in the stadium, talk about intimidating. It's not only Germany either, the football giants are expanding the Bayern Munich brand into the U.S. as well.
A good amount of the players who play for Bayern and Borussia will be on the German World Cup team. Be sure to tune into some of their games and see how passionate they are.
Celtic
The Scots could not be stopped! Even though they play in one of the smaller leagues in world football, the Scottish Premiership, Celtic fans are certainly part of the craziest fans in world football. Seeing clips of Celtic fans online makes you want to be a better fan of your own team (or become a Celtic fan to join in the fun, no shame in that).
Manchester United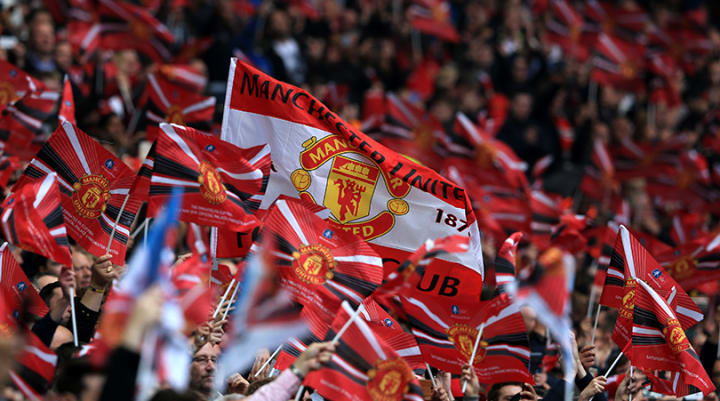 You don't become one of the biggest clubs in the world without having massive fan support behind you. United have had great fans and they have rewarded those fans with a litany of trophies. Not so much recently, but all good things must come to an end, as the club still tries to replace Sir Alex Ferguson. Their fans have stuck by them through the past couple of rough seasons. They'll be better sooner rather than later, and you can be assured their fans will let you know when they are.
Iceland National Team
How could the Iceland national team not make the list of craziest fans in world football? Everyone remembers the last World Cup right? You saw the literal VIKING chants they had? Yeah, so that was the coolest thing I've seen in sports, no big deal. In all honesty though, Iceland has a population of around 340,000, the fact that their team and fans both showed up and showed out at the World Cup was spectacular; they truly stole the show.
Boca Juniors
The lone Argentinean club on this list, Boca Juniors have the pleasure of playing in front of fans that are incredibly invested in their soccer club. Type in Boca Juniors fans in YouTube, I promise you won't be disappointed. Never a dull moment for that team.
Galatasaray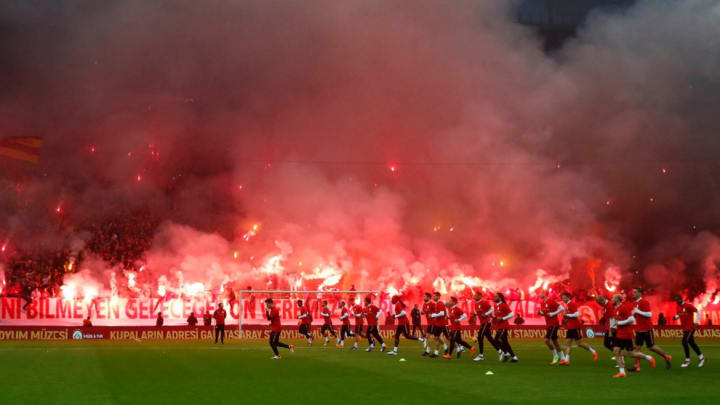 The Turkish club are blessed with tremendous fans who have created the most hostile environment in world football. Don't believe me? That's fine, maybe you'll listen to Ryan Giggs about Galatasaray. The soccer club has been in competition with the NFL's Kansas City Chiefs and Seattle Seahawks for loudest stadium for almost a decade. Trust me, you'd rather play a home game than venture to the Türk Telekom Stadium any day of the week.
Fenerbahce
Fenerbahce fans definitely blur the line between passionate and dangerous, but I guess you would rather play for fans who care too much than not at all... I guess. Setting fires in the stadium, being dispersed with water cannons, and city riots are commonplace for the Turkish club's fans. Okay, definitely on the more dangerous side, but people love danger! Don't they? Whatever your view on danger is, Fenerbahce definitely deserves a spot on the list of the craziest fans in world football.
Real Madrid & Barcelona
I know, it's cheating to include two fan bases in one spot, but hear me out. Real Madrid and Barcelona are two of the best teams in world football, and they have been rivals for seemingly forever. The two sides currently have some of the best soccer players in the world and it is an exciting fixture every time they square off.
Neither side would have become the giant they are today without a multitude of incredibly passionate fans. Both sides are such big rivals that their fans push each other to be more passionate, more creative at taunting, and more committed to their favorite team. You cannot be a regular, run-of-the-mill football fan if you support one of these two teams, the other one's fan base will not allow it.
Liverpool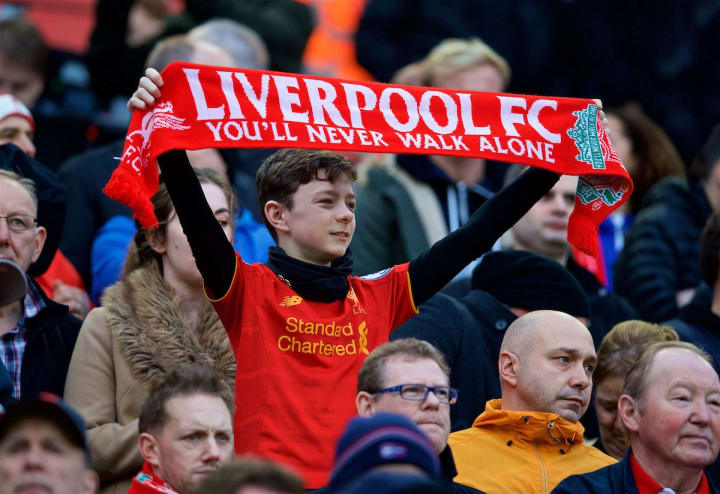 Despite not much success in recent seasons, Liverpool still plays for some of the best fans in world football. Having "You'll Never Walk Alone" as the team song only goes to show the unity that the Liverpool community, players, coaches, and fans alike, share. The addition of Mohamed Salah and the team's 2017-18 success has given Liverpool fans more reason to cheer these days and they certainly deserve it.
If you want to see a different side of fandom, there is a fantastic soccer movie called Green Street Hooligans that gives a really interesting look at the commitment and lifestyle some fans have. Charlie Hunnam and Elijah Wood are definitely included in the craziest fans in world football.
About the Creator
Huge sports fan, primarily hockey and football. Also a big TV and movie fan. Recent Marist graduate writing about whatever interests me!
Reader insights
Be the first to share your insights about this piece.
Add your insights