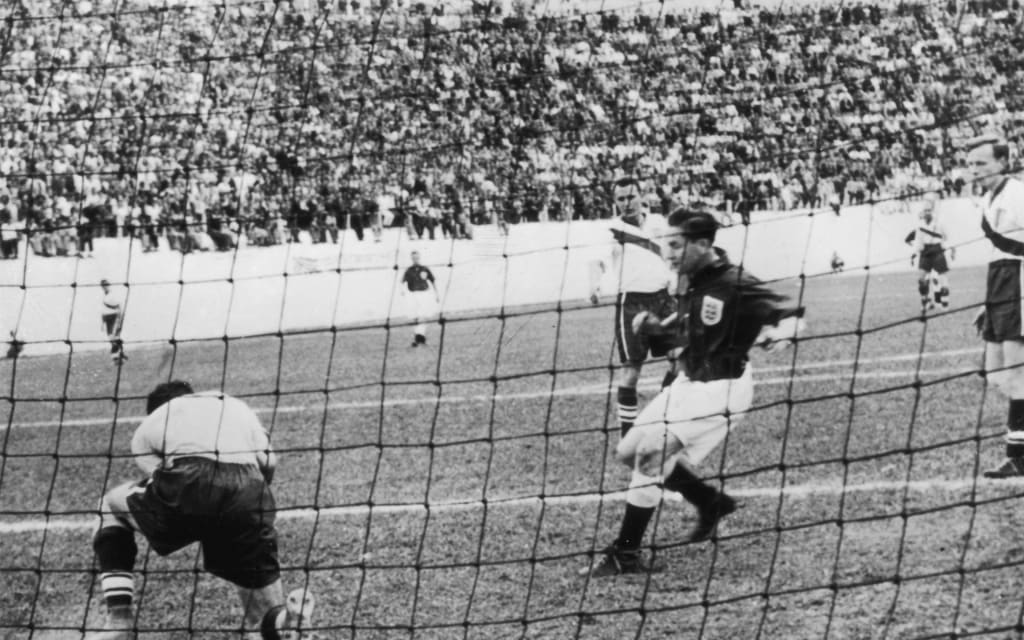 The World Cup has long been known to have twists and turns in every match. With each tournament, it's never easy to figure out what will happen next.
Though unpredictability is the name of the game, there are still general expectations that people have when dealing watching their favorite teams. Going into a World Cup, there are high stacks and high expectations.
To a point, it's easy to be jaded by the sport. There's a certain status quo there, even during the chaos of the Cup. Even the most confident soccer fans, though, can be shocked.
If you're feeling jaded by the beautiful game, it's important to think back at some of the biggest upsets in World Cup history. After all, they're perfect proof that anything can happen...
North Korea vs. Italy (1966)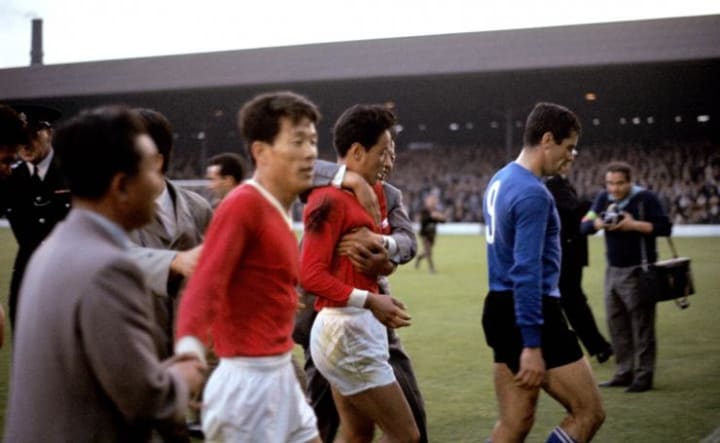 North Korea isn't a country that anyone ever really hears participating in sporting events, primarily because it's the most isolated country in the world. Because of their lack of participation, it's fairly shocking to hear that the country even has a national soccer team.
Italy, on the other hand, has always been a well-known team among soccer fans. Ultimately, they had an upper-hand, just by reputation alone.
So, imagine everyone's shock when the North Korean soccer team beats Italy, 1 to 0. To this day, it's still one of the biggest upsets in World Cup history—and one Italy still can't live down.
Algeria vs. Germany (1982)
The 80s were a very strange time, indeed. David Bowie was being himself, German pop music had made it to American airwaves, and goths were actually producing amazing music. The original series of Stranger Things was out there, too.
Speaking of stranger things, what was really bizarre had to be seeing Germany, one of the best national soccer teams in the world at the time, be defeated by Algeria.
The Desert Foxes, as they were known, were the first African team to ever win a game at the World Cup. They were later defeated in what was known as "The Disgrace of Gijon," where both Germany and Austria conspired to eliminate them from the competition.
This makes two of the biggest upsets in World Cup history—first, Algerians winning against Germany, and second, the collusion to have Algeria booted.
USA vs. England (1950)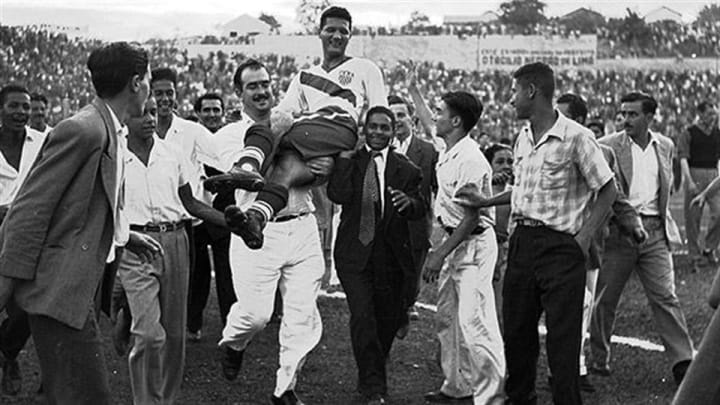 The current soccer atmosphere is one where soccer players in the US are just beginning to get some kind of recognition. Soccer itself is just beginning to popularize here, with many soccer movies being a large inspiration.
England, on the other hand, has always been crazy about soccer. They're the land of the "soccer hooligan," right? With all the competition for soccer players out there, it's natural to expect they'd instantly win over the US.
However, this is a list of the biggest upsets in World Cup history, so you already know what happened. America doubled their score, and Brazilians who were watching cheered from the stands as it happened. (Hey, Americans weren't really into the 1950 World Cup, what did you expect?)
Knowing about this win and seeing what's next for American soccer players, it's a bit easier to feel hopeful.
East Germany vs. West Germany (1974)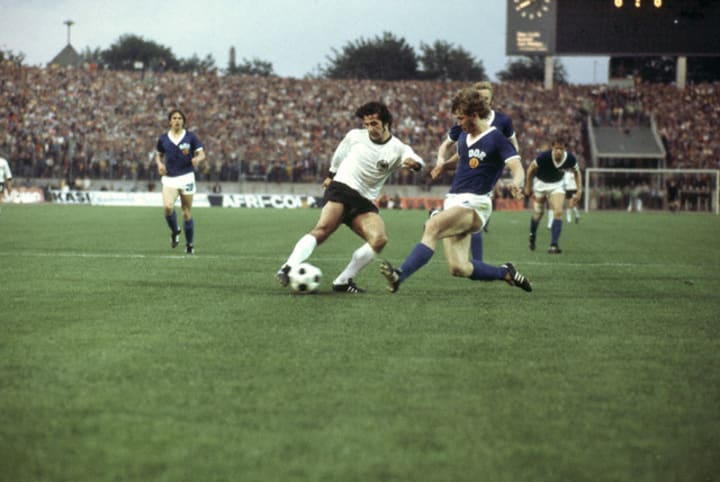 The Cold War was in full swing, and in Germany, that meant soccer was a battle royale between the East and the West. The fightless war also set the stage for one of the biggest upsets in World Cup history.
West Germany, which resided outside the Iron Curtain, was stocked to the brim with famous footballers who were legendary for skill. East Germany, which laid behind the Iron Curtain, didn't really have any big names associated with them, because they weren't allowed to interact with countries outside the Iron Curtain.
West Germany was considered to be the obvious side to bet on. We can only imagine the shock when they were defeated, 1-0, by East Germany. The crushing blow ended up spurring the West Germans to work harder, which in turn led them to success, later that year.
South Korea vs. Italy (2002)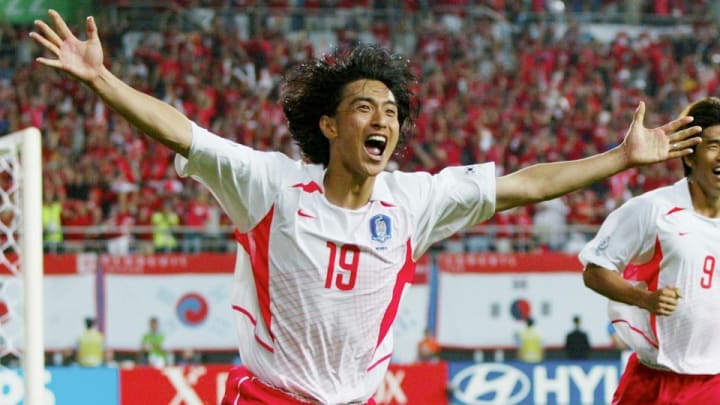 South Korea isn't really known for its soccer team, either—even today. Italy is still considered to be a major soccer country, with many of the most successful soccer players of all time hailing from there.
A number of foul moves from Italy caused penalties in this notorious 2002 World Cup game, and Korean superstars Seol-Ki-Hyeon and Ahn Jung-Hwan ended up capitalizing on it. Within minutes, South Korea had won the game.
From what we're seeing, Italy doesn't fare well against Korean soccer teams. The World Cup game outraged Italians so badly, referee Brian Moreno got sacked.
Cameroon vs. Argentina (1990)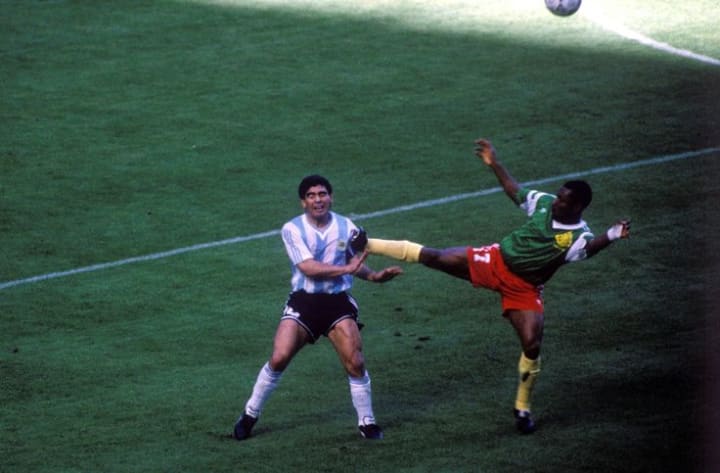 Many of the biggest upsets in World Cup history involved long-time established teams going against underdogs. Such was the case with Cameroon's game with soccer mega-star country, Argentina.
Cameroon was a war-torn country. Argentina basically eats, sleeps, and breathes soccer. Cameroon's tactic? Be as aggressive in defense as possible.
The end result was multiple Cameroonian players getting benched, and a victory for Cameroon—much to the chagrin of South America.
Senegal vs. France (2002)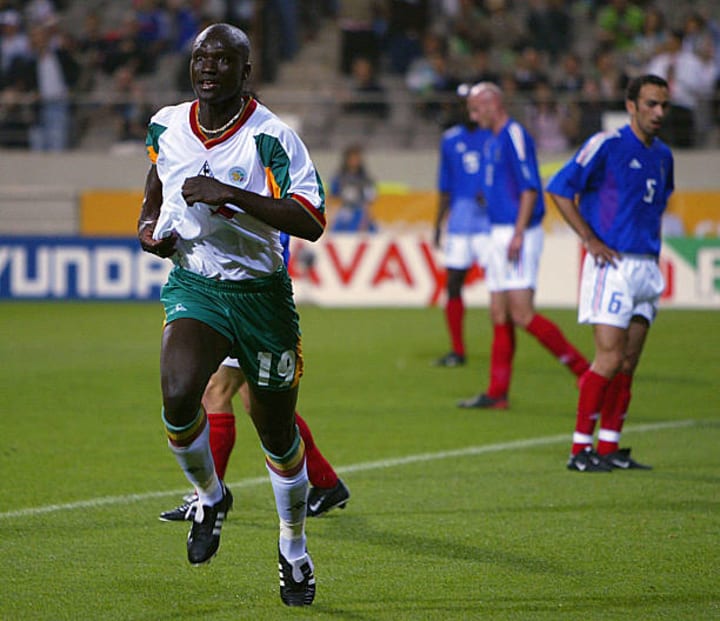 2002 definitely seemed like one of the most bizarre years in World Cup history, and that may be because of how many of the biggest upsets in World Cup history happened during this year.
Along with South Koreans winning against Italy, Senegal was one of the first sub-Saharan countries to topple France's famous hold on soccer legends. Papa Bouba Diop was the only one to score a goal in the game, and that resulted in people celebrating like mad.
Meanwhile, France didn't crack a score at all, making it a pretty disgraceful loss for the guys in blue.
Ireland vs. Italy (1994)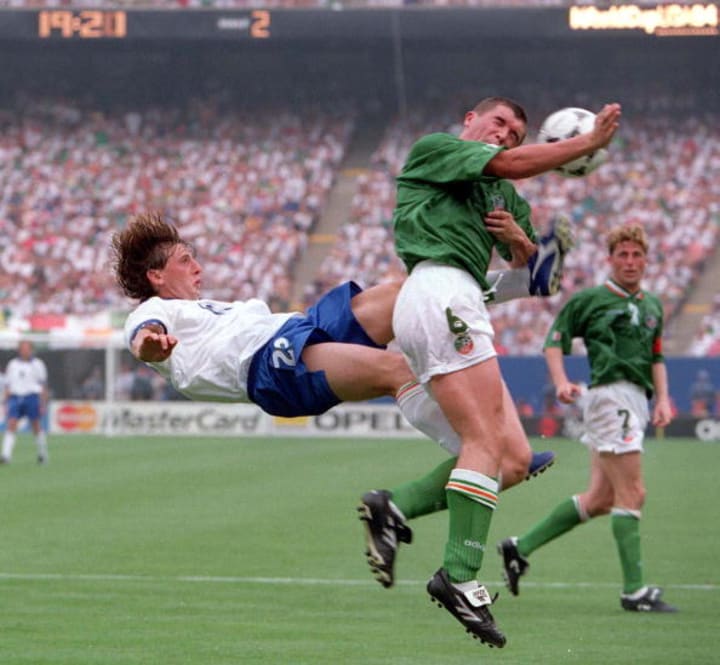 Really, Italy? Another one of the biggest upsets in World Cup history involving your country? Ireland's famously boisterous, rag-tag team of soccer players went up against the perfectly polished team, assembled by Italy in 1994.
No one saw it coming, but they won, much to the joy of soccer hooligans who were probably drinking beer and screaming at televisions during the game.
West Germany vs. Hungary (1954)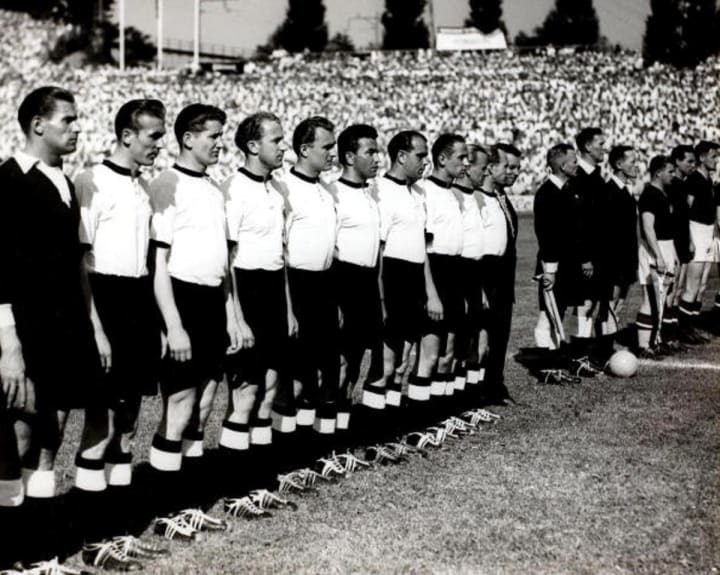 1954 marked the first time that Germans entered the World Cup since World War II. Believe it or not, that means that, yes, Germans were the underdogs here. The team was made up entirely of people who no one had ever heard of, and was grossly underfunded.
Hungary, on the other hand, was known for the "Mighty Magyars," who had beaten them in the past 8-3. They were considered to be the best team in the world.
Believe it or not, Adi Dassler, of Adidas, was the hero Germany needed. His specialty shoes felt lighter on players' feet, which ended up giving Germans the advantage they need to win against Hungary, 3-2.
To this date, it's one of the biggest upsets in World Cup history, and one of the biggest reason that Adidas shoes became so closely tied to the sport of soccer. (Cool soccer cleats trivia, huh?)
Uruguay vs. Brazil (1950)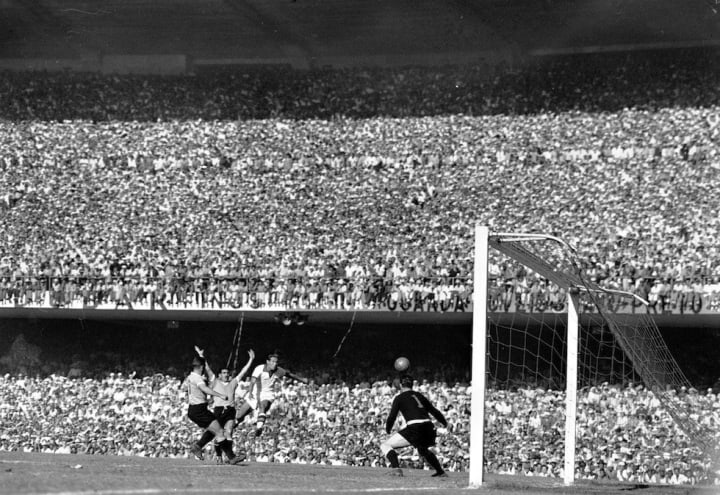 If you have ever seen Brazil, you'd understand how important soccer is to them. Brazil needed to only tie with Uruguay to ensure that they were crowned the world champions during the 1950 World Cup. The victory was so assured in the eyes of sports experts, the mayor of Rio announced the team's victory the night before.
Hubris is never wise, and Uruguay acted as Nemesis in this situation.
This still remains the most jaw-dropping among the biggest upsets in World Cup history. In front a record-breaking crowd of 200,000 people in the stadium, Uruguay defeated Brazil.
Fans wept in the streets, soccer star Gilmar burned his soccer jersey, and the color of Brazil's soccer uniforms ended up being permanently changed, as a way of showing the shame they felt. This soccer event is now called "The Brazilian Tragedy."
Reader insights
Be the first to share your insights about this piece.
Add your insights