Best Shin Guards for Defenders
Whether flashy or flexible, find the most suitable and comfortable pair of shin guards for defenders.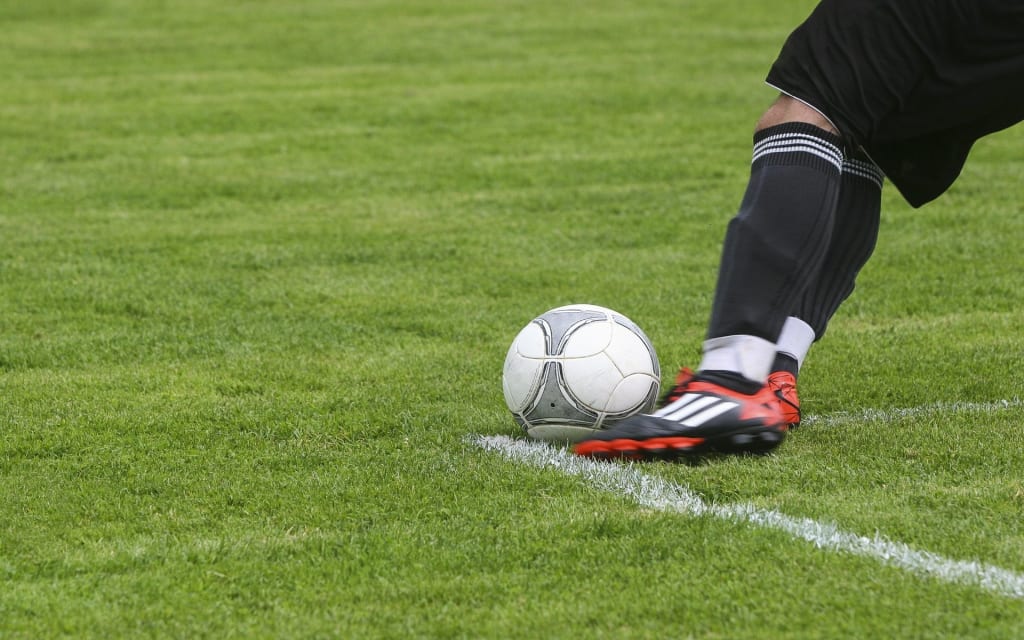 Photo via Pexels
Great defenders alone can help keep their team's score closer linked to that of the opponents. In turn, this can help take off some of the pressure on the offense to score goals of their own.
But with the stakes high for defenders, as they have such a pivotal and fast-paced job on the pitch, the right equipment can be very important. From compression sleeves to shin guards and ankle guards, to be properly dressed as a defender allows you to go the extra mile for the team while staying safe and preventing injury.
Speaking of soccer equipment, let's put our emphasis on finding the best shin guards for defenders, since—if anything—these are the most critical form of soccer gear for defenders. That and having the best soccer cleats with ankle support.
Not only of the best shin guards for defenders, but also one of the best shin guards for indoor soccer, the Malaga Shin Guard by Vizari has earned a strong from over 1,000 reviews on Amazon.
Featuring a lightweight polypropylene shell on the front of the shin, with these shin guards, you can ensure you will move quickly on the field while still receiving adequate protection from falls, hits, and kicks. Users find that these EVA-lined shin guards provide great padding for comfort throughout the soccer season.
Apart from the black and red guards featured in the above photo, these guards are also available in black/white, black/yellow, blue/black, orange/black, pink/black, sky/yellow, and red. There's a color scheme for everyone, be it for flash or to match your squad colors.
Not every soccer player likes conservative and discrete wear. For those who want to be especially bold and stand out, this solar yellow Adidas performance pair of shin guards with built-in ankle guards will do just that.
The EVA backing on their pair of shin guards ensures comfort and great flexibility during play. The cushion and support of the ankle guards successfully promotes adequate blood flow and will prevent from ankle injury on the field.
Users of these Adidas shin guards love the padded protection, as well as the color of these guards. However, some state that Adidas guards can run a size small. Best advice would be to order the appropriate size and a size up, then return the size that doesn't properly fit.
This next pair of shin guards from PUMA is incredibly affordable without sacrificing the quality many soccer players are looking for. The color differences between each respective shin guard adds a unique touch that other brands on the market do not offer, with one shin guard primarily yellow while the other gives the contrast in a hot pink.
The padded ankle shin guards attach and detach from the main guards effortlessly, offering a solid appearance when worn together. With EVA foam, there's no need to worry about shin injuries no matter how hard that impact comes in.
All in all, these shock-resistant defender shin guards from PUMA are attractive and claim to have the protection and comfort any soccer player would be content with—no matter their experience level in sports.
For those who want a pair of shin guards with a simple style, these Nike guards might do the trick. Available in black/volt (pictured), university red/black, pink blast/green/black, pink/black, electric green/black/volt, among others, Nike offers plenty of cool color schemes to choose from.
Nike claims that these pull-on shin guards perfectly contour to the shape of each soccer player's shins. With a low-profile impact shell and EVA foam backing, the shins guards in this pair are fit for any game, whether it is quick and rough or a long and benevolent contest.
If longevity is crucial for every product you buy, however, you might want to steer clear from the Charge 2.0 Soccer Shin Guards by Nike. There are a couple of reports of the straps snapping—though these were all from non-verified reviewers. You can be the ultimate judge of quality.
If you already own a pair of slip-in shin guards, but just need the shin socks to keep them in place, the anti-microbial Bodyshield Leg Guards by Storelli might be the best option. These guards are available in black with light yellow-green details, as well as white with light gray details.
These guards essentially work like compression sleeves as a compressed, yet breathable, fabric creates a tight, cozy fit on any set of legs. With the addition of padding, you'll receive extra protection that your slip-in shin guards may not offer.
Overall, as one of the best shin guards for defenders, there aren't many complaints made about this product. In fact, it holds a near perfect five-star rating on Amazon thanks to their secure fit, quality protection, and flexible padding compared to traditional guards.
For the defenders who like to play it rough during games, it is important to have durable equipment. The Gamma Carbinio Shin Guard by Diadora can provide just that. With seven layers of Kevlar and fiberglass, there should be no worry about scrapping or bumping your shins in games or practice.
Yet, even with reliable construction, the Gamma Carbinio Shin Guards are incredibly lightweight at approximately only one fifth of a pound. Diadora claims that the thinner Cool Max lining of these shin guards will ensure no moisture to be trapped inside.
While on the pricier end of shin guards, the quality is there, as apparent from the rating on Amazon and positive comments from reviewers. Plus, with its simple wrapping design, there's no need for pesky straps.
These slip-in shin guards and shin socks by Nike offer a simple yet attractive design with their clean, creamsicle color scheme. If this color scheme doesn't suit your fancy, however, there are other color options, from dark grey to orbit blue.
While durable, the thinner, less bulky material of these shin guards and socks gives soccer players leverage and power on the field. Additionally, Nike states that the waffle EVA foam of these guards helps disperse energy while the breathable dry fit socks feature a snug and secure fit.
Reviewers are pleased overall with the comfort, curvature, and padding of these shin guards. According to one user, even when hitting their guarded shins with a hammer, the hardest of hits cannot be felt. That said, imagine the convenience the Mercurial Lite Shin Guards would offer in game time!
Currently sitting with a perfect five-star rating on Amazon, it can be said that the Champion Sports Soft Soccer Shinguards are one of the best shin guards for defenders to date. Reviewers find that the finish, length, and tighter fit of these shin guards make them exceptional.
The plastic shells on the guards ensure airflow is possible during the heat of the game, and thus, help to prevent stench and rashes caused by trapped moisture. The soft disc protective pads on the ankle shin guards also promise to protect against injury.
Generally, with great air circulation, tight-fitting stirrup-style straps, and quality construction with an alluring design, the price—if anything—will be more than worth it for what you receive.
These Zealony soccer shin guards feature black ankle guards and shin guards with a blue splattered design that offers a playful, urban touch suitable for many. Best of all, the lower-end price ensures that these shin guards will be within most soccer player budgets.
For optimal comfort, Zealony constructed these guards with EVA foam backs and lightweight, hard-shelled polypropylene front shields for quality protection. The adjustable straps also give versatility for soccer players of all play styles and positions.
With a perfect five-star rating, current reviewers are very happy with Zealony's quality, fit, durability, and longevity that these guards offer. There have been no cons brought up at the moment, making these shin guards from Zealony a great possible buy.
This next type of shin guard offers a different style than the other guards on this list. Featuring a pull-up, sleeve-style design, the G-Form Pro-S Elite Shin Guards are not like your average guards that often feature adjustable straps for placement.
The USA-made shin guards are essentially a combination of shin socks and shin guards, all-in-one, integrated product. Still, these guards meet the NOCSAE standards with their soft, flexible, and lightweight yet quality construction for exceptional protection mid-game.
Users love that these shin guards don't have the stiff restriction of most traditional shin guards because they don't feature hard shells. But perhaps the best benefit of these guards is that they are machine-washable, applicable even for the sweatiest and dirtiest of soccer games.
Conclusion
While picking out a quality pair of shin guards is important for soccer defenders, it is also very possible to find stylish guards to ensure you make a statement on the field, such as with many of the guards we've looked at.
Nevertheless, material, comfort, size, shape, quality, and price are always the most important factors to keep in mind as you look for the right shin guards for you. In reality, the best shin guards for defenders are going to be the ones that are suitable for the individual soccer player themselves. The same should go for the best soccer cleats for defenders to buy—that should be the first priority before shin guards in respects to equipment!
product review
About the author
Holistic health practitioner. Believes in using natural remedies over traditional medications whenever possible. Volunteers at a recycling plant.
Reader insights
Be the first to share your insights about this piece.
Add your insights