Best Portable Soccer Goals for Your Pickup Games
You don't need an MLS goal to have a good game. Here are the best portable soccer goals to buy.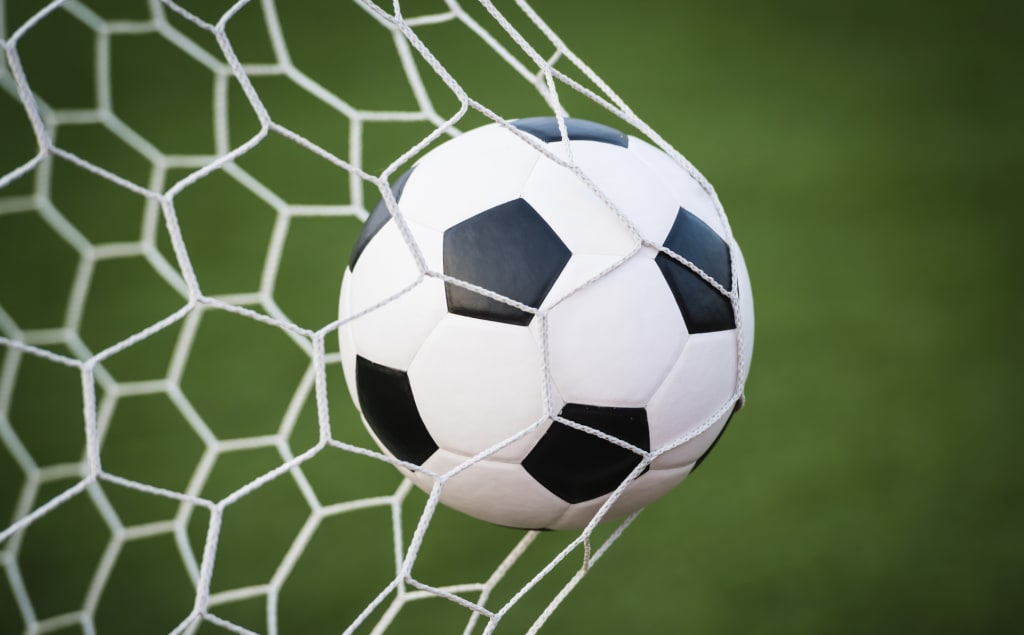 Soccer is the most popular game in the world. It's played in most countries, and is one of the few sports that truly has a world champion. A key factor in making soccer so popular is the small quantity of needed equipment. You don't need to be playing in a massive stadium, all you need for a soccer game is an open field and a ball and you can practice your skills to become one of the greatest. A goal can be made out of anything, as long as you can create two posts, but, if you want your pickup games to be more legit, here are the 10 best portable soccer goals you can buy.
These portable soccer nets are great for soccer players of all ages. The nets are adjustable in size from 2.5 feet, 4 feet, and 6 feet wide. The GOLME PRO also comes with a carry bag to make transporting the nets easy. This collapsible soccer net has an aluminum frame to keep the net standing throughout the duration of the game and will provide a long lifespan.
This small soccer net is perfect for younger children looking to start their soccer career. Constructed of sturdy and durable steel tubing with precision-fit couplings with locking pins provide easy and quick assembly. This goal also comes with four galvanized ground stakes to ensure it stays in place while playing outside.
This pop-up soccer net is great since there is no assembly required. This product also comes with plastic and metal stakes to secure the net into the ground. These portable soccer goals are available in square and round goal sets in various sizes.
Little Tikes is the leader in children's sports equipment, and this Easy Score Soccer Set is no exception. Available in a variety of colors and adjustable in size, perfect for the rapid growth of children. This product isn't just a net, it's a full set with an inflatable ball included. This could be a great gift for the little soccer player in your life.
Made from durable fiberglass, this portable soccer goal has a very easy set-up and breakdown and is adjustable in size. The fiberglass also provides a good bounce-back off the post. The pegs and hooks provided help secure the goal into the ground. The Franklin Blackhawk is definitely one of the best portable soccer goals on the market.
This portable soccer goal may be the best one on the market when factoring in price, size, and ease of assembly. This pop-up goal comes in a variety of sizes and doesn't require the use of any tools on assembly. It also includes the frame, net, ground stakes, bungee, and most importantly a carry bag for easy transport.
This portable soccer goal is made from fiberglass for easy setup, and comes with two goals so buyers can play a full game. This goal requires a one time assembly, but is durable, and will have a long product lifespan. Although the goal needs assembly at first, it folds up for easy storage and comes with a carry bag, making it easy to transport.
While this portable soccer goal isn't adjustable in size, Bownet makes their goals in a variety of regulation sizes for younger ages, so customers can buy the goal of their needed size making it one of the more desirable portable soccer goals. This goal is an easy assemble and breaks down into a very manageable travel size.
Perfect for the younger soccer players in your life, this small soccer net is adjustable in height and width providing a long lifespan as children grow. This goal is easy to assemble and dismantle and is lightweight making it easy to transport. This product also comes with anchor hooks to keep it in place while playing.
This portable soccer goal is available in an array of sizes, and its pop-up design makes it a must-have for soccer players. This goal is lightweight and compact when disassembled, making it easy to transport. The Oxford fabric and reinforced mesh make this net very durable providing a long lifespan and make it one of the top portable soccer goals.
About the Creator
I think I'm a Pulitzer Prize contender every year but I'm yet to capture that allusive award, haven't even been named a finalist.
Reader insights
Be the first to share your insights about this piece.
Add your insights