Best MLS Head Coaches
There are so many awesome soccer coaches in the game, but are they all great? Check out the absolute best MLS head coaches right now.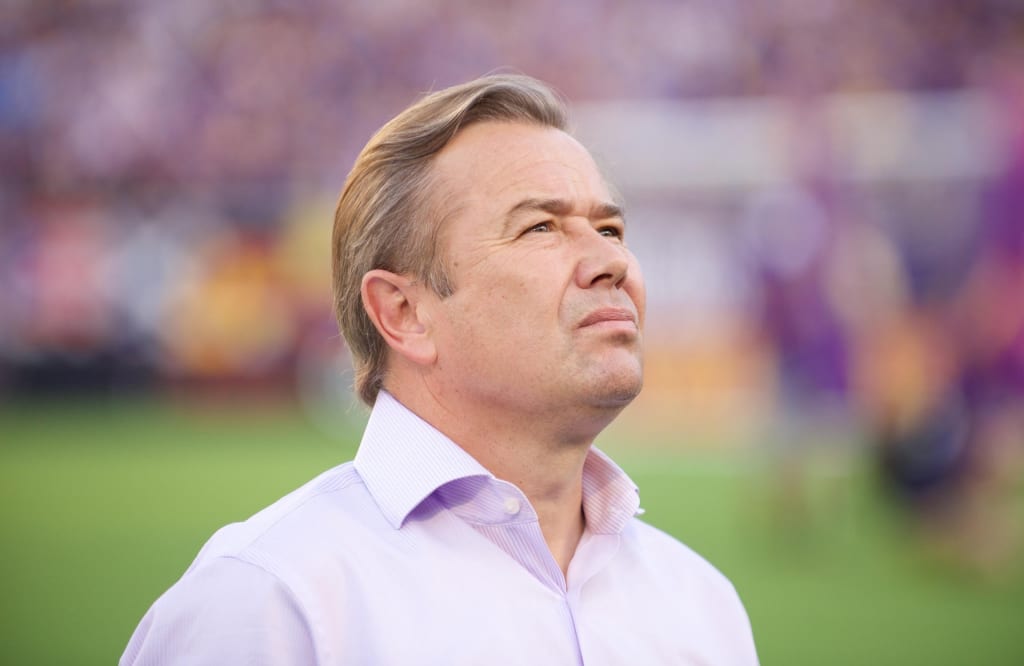 There are so many talented athletes and coaches in soccer, but we definitely do have our favorites. We'll mainly appreciate the players and coaches from the teams we're biggest fans of. It only makes sense, of course, but I'm not going to be biased here because there are other coaches and athletes from other teams that perform amazingly.
MLS coaches are the ones who keep the team focused, provide players with tactics to perform on the field, and lead the team into the championship. They're supposed to be motivational, engaging, and definitely considerate to their players. Sure, they obviously want their teams to win, but it's also about getting along with the members of the team.
If you're curious just which other coaches work great in what they do, check out the greatest MLS head coaches in the game. These coaches are marked as the greatest for their major successes and past performances, as well as coaching some of the best MLS players in history. You might even find your favorite team's coach to be one of them.
Gerardo Martino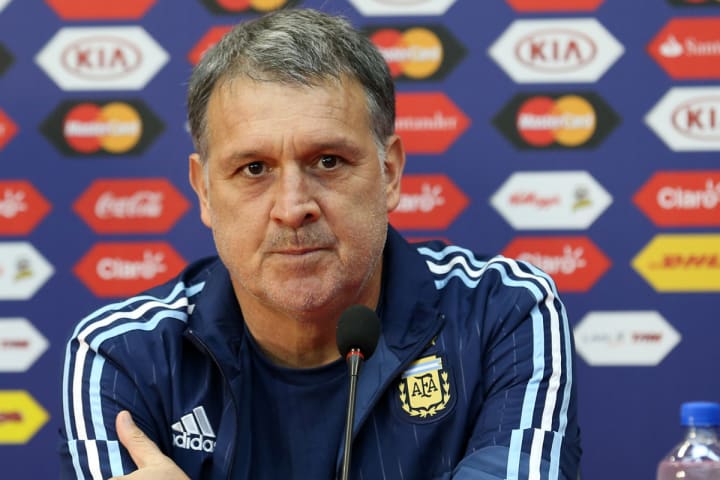 Gerardo Martino is definitely one of the best MLS head coaches in the game right now. He's a former Argentine footballer himself, and he's currently the manager of Atlanta United FC. The coach mainly played for Newell's Old Boys in his native Rosario. In fact, he holds the record number of appearances with the team where he played a total of 505 matches in all official competitions.
Gerardo was selected in a fan's poll as Newell'l best player throughout the club's history. He departed from the Argentina national team and was announced as Major League Soccer expansion team Atlanta United's inaugural season manager on September of 2016. His managerial style revolves around very high pressing and an attacking style of soccer. He continued the club's preferred playing style in addition to adding his own tactics.
Veljko Paunovic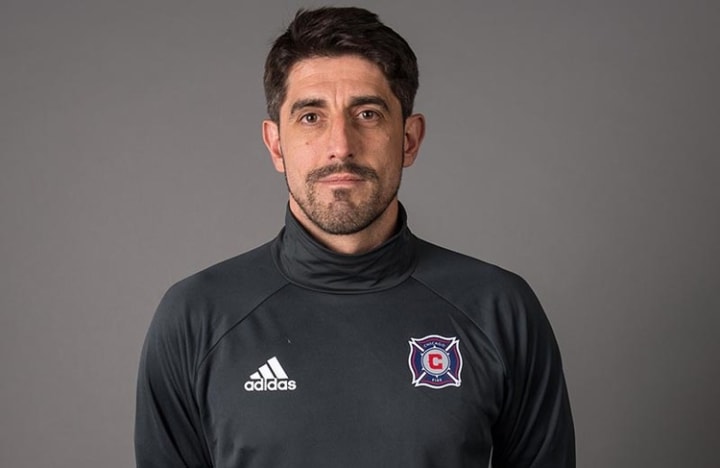 Veljko Paunovic is a retired Serbian footballer who's now the head coach of American club, Chicago Fire Soccer Club. During his soccer-playing days, he mainly played in positions attacking midfielder or as a striker. He spent the majority of his professional career in Spain where he represented almost ten clubs.
Veljko started off his coaching career for Serbia's U-18, U-19, and U-20 youth national teams. When he was the head coach of Serbia national under-20 football team, he brought his team to the title at the 2015 FIFA U-20 World Cup. Then, on November of 2015, he moved onto coaching for Chicago Fire Soccer Club, which is one of Major League Soccer's most valuable teams.
Gregg Berhalter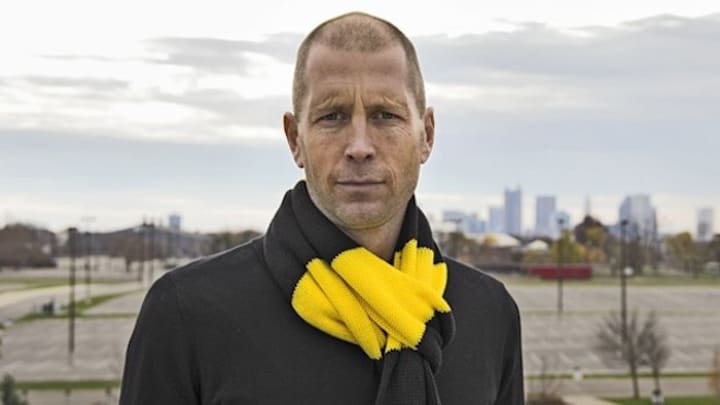 Gregg is a retired American soccer player who's seen as one of the greatest MLS head coaches ever. He's currently the coach of Columbus Crew SC in Major League Soccer. He was actually named head coach for Swedish club Hammarby IF on December of 2011 when he was the assistant coach of Los Angeles Galaxy.
He was the first American to ever manage a professional soccer team in Europe and he easily made history from this move. Then on November of 2013, Gregg became the sporting director and head coach of Columbus Crew.
Anthony Hudson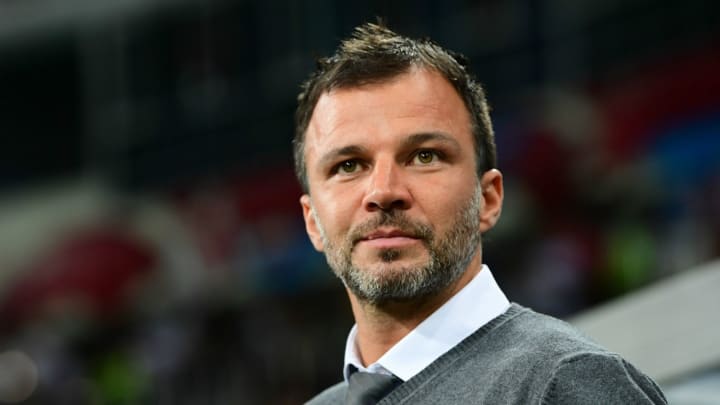 Anthony Patrick Hudson is an English professional association football manager who's the head coach of the American club Colorado Rapids in Major League Soccer. As for one of the best MLS head coaches today, Anthony was among the youngest coaches to earn the UEFA Pro Licence, which is the highest coaching award in football, in 2012. He's managed two international teams, and even won two international tournaments where he qualified for the 2015 Asian Cup and 2017 Confederations Cup during the process.
Anthony has received a ton of awards throughout his coaching career, and it's no surprise since he's such an amazing coach. On November 29, 2017, he was announced as the new coach of the Colorado Rapids in MLS. He also became the youngest head coach in the club's history and the youngest head coach in the 2018 MLS season at the age of 36.
Óscar Pareja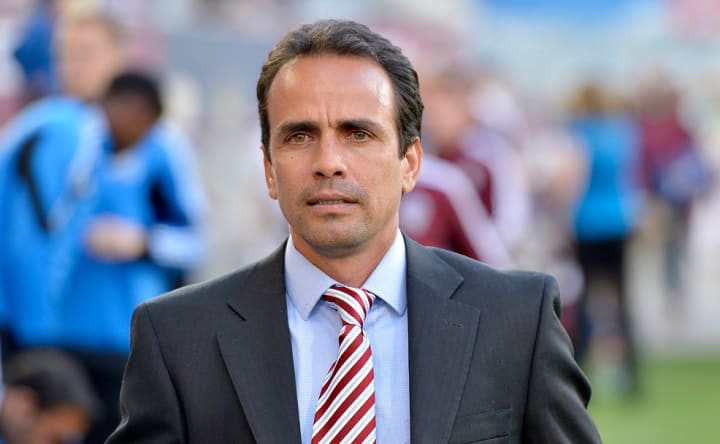 Óscar Alexander Pareja Gómez is a former Colombian football midfielder who's currently the head coach of FC Dallas of Major League Soccer. He possesses nicknames like El Generalito, the Little General, and Papi. Óscar has spend two seasons as an assistant coach with FD Dallas in 2006 and 2007 before leaving the club to join the United States U-17 men's national soccer team as an assistant coach at the IMG Soccer Academy in 2007-2008.
Óscar was announced as the head coach of his former club FC Dallas on January 10, 2014 after Dallas traded a first-round 2015 MLS SuperDraft pick and allocation money to Colorado. He actually led the club right into the playoffs in both of his first two seasons as head coach. Then in 2015, Dallas was the regular reason Western Conference champions and runners-up for the Supporters' Shield.
Ben Olsen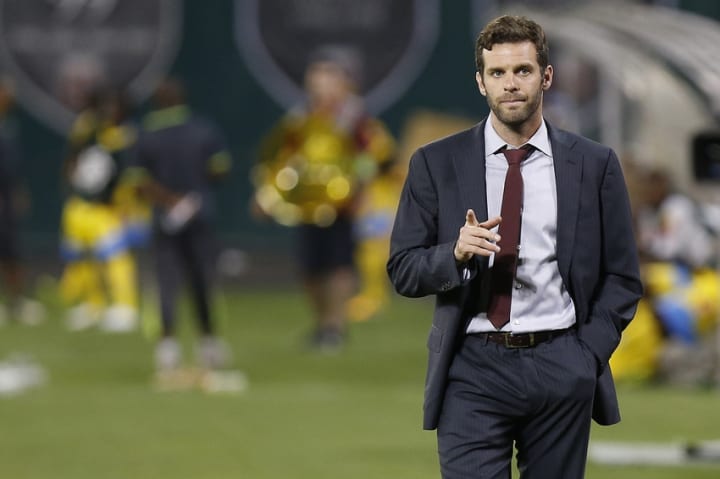 He was an American former professional soccer player and now Benjamin Robert "Ben" Olsen is the current head coach of D.C. United. He grew up playing for FC Delco which is an elite club program near Philadelphia and was named 1997 Soccer America Player of the Year. Even though Ben spent the majority of his time professionally playing soccer in the United States with D.C. United in MLS, he's considered to be one of the best MLS head coaches out there today.
On January 5, 2010, United announced that Ben would continue to work for United as an assistant coach under head coach Curt Onalfo. However, Curt was fired on August 5 and Ben was named interim head coach and completed the season with a 3-8-1 record. Even though United officials interviewed about seven other candidates, the club ended up appointing Ben to the head coaching position. That definitely says something about his skills as a coach.
Mikael Stahre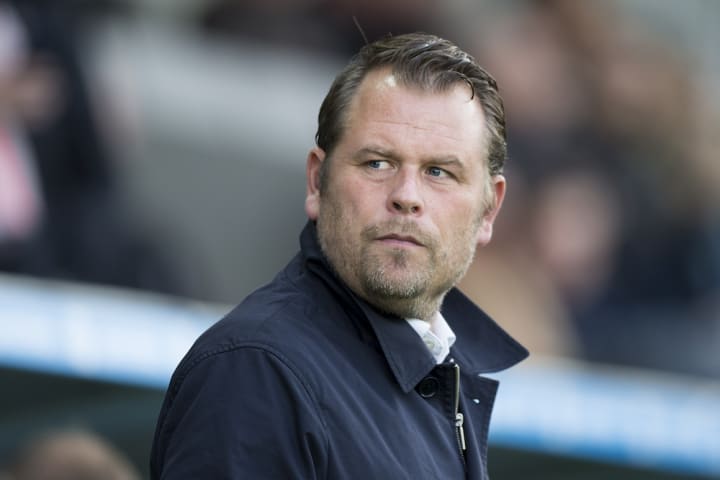 Mikael "Micke" Stahre is a Swedish football manager who is currently the head coach of San Jose Earthquakes. He was appointed as AIK's manager on November 10, 2008 and followed through to the end of the 2008 AIK campaign under Rikard Norling. He served as manager of FC Väsby United for the two previous years whom he first promoted from the third tier of Swedish football to the second tier Superettan. Then in 2008, Mikael led the team to the middle of the table despite having the youngest squad in the league.
He's labeled as national championship winning coach for men's junior after leading the AIK youth side to the title in 2004. He even trained youth teams at Hammarby IF and Gröndals IK. Mikael become the head coach of Major League Soccer's San Jose Earthquakes on November of 2017. He's coaching players that will be scoring the best soccer goals of all time.
Sigi Schmid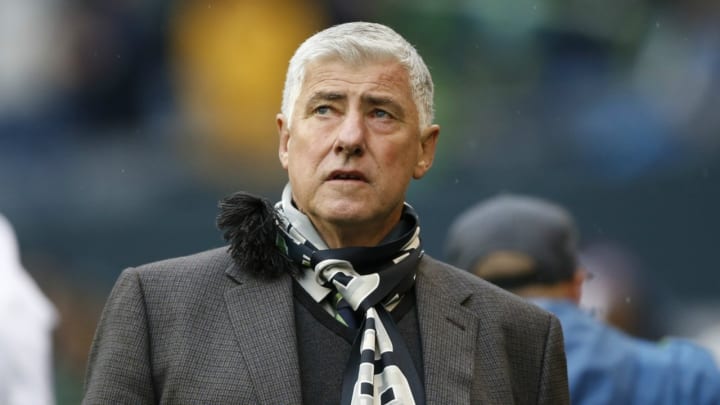 Siegfried "Siri" Schmid is a German American soccer coach who's now the head coach of the Los Angeles Galaxy of MLS. He coached the LA Galaxy and the Columbus Crew in MLS before becoming the head coach of Seattle Sounders FC in 2009. Even though he never actually played soccer at a professional level, he has the most coaching wins in MLS history and was even the recipient of the MLS Coach of the Year Award in 1999 and 2008. It's no surprise that Siri is easily one of the greatest MLS head coaches in history.
Siri left UCLA in order to replace Octavio Zambrano as head coach of the LA Galaxy five games into the 1999 MLS season. When reflecting on his demeanor in Los Angeles, Alexi Lalas said that he has "epic explosions." One reporter even called him "combustible," while another referred to him as "fiery." For someone who hasn't played professional soccer at all, Siri has impressive coaching skills.
Bob Bradley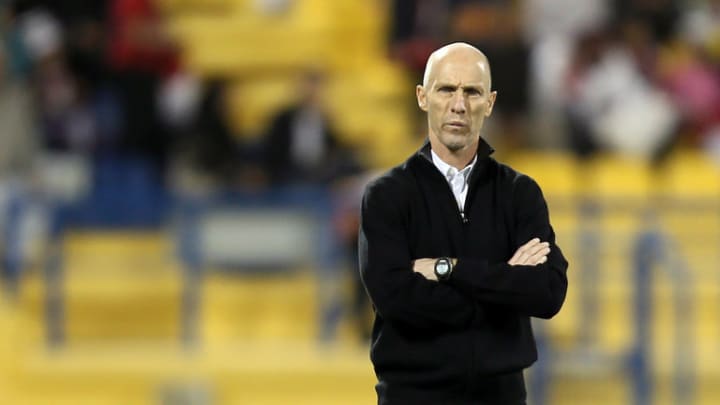 Robert Frank Bradley is an American soccer coach who's serving as head coach of Los Angeles FC and he's among the greatest MLS head coaches ever. He came to prominence managing the United States and Egypt men's national teams. However, before taking over the US national team in 2006, Robert coached in the American college game and MLS, managing the Chicago Fire, MetroStars, and Chivas USA through nine seasons.
Robert became the first American to manage a team in a European first division with Stabæk of Norway. Then he moved on to French club Le Havre and Swansea City, becoming the first American to manage a Premier League club.
Adrian Heath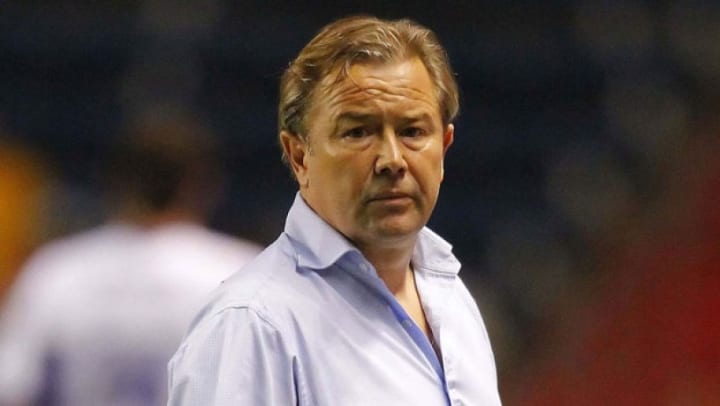 Lastly, Adrian Paul Heath is definitely one of the most skilled MLS head coaches in history. He's a former player and an English football manager who's currently the head coach of MLS titles and an FA Cup. Adrian initially worked in his native England as a manager before moving abroad and guiding Orlando City to the best start of any newly founded team in the history of the professional game in the US winning numerous honors and leading the team to expansion into MLS.
In November 2016, Adrian was hired as head coach for Minnesota United prior to their first season in MLS after a tenure in the North American Soccer League. Through the first four games, Minnesota United conceded 18 goals, which is actually an MLS record through the first six games of a season. He got his first win as United's manager with a 4-2 home victory over Real Salt Lake.
About the Creator
Has a vegetable garden in his backyard, 5th son out of 8 and is a sucker for chick flicks.
Reader insights
Be the first to share your insights about this piece.
Add your insights