Best Goalkeeper Goals of All Time
They might be keepers and most notable for their saving of the ball, but more often than not, some of the greatest plays ever witnessed in the sport are among the best goalkeeper goals.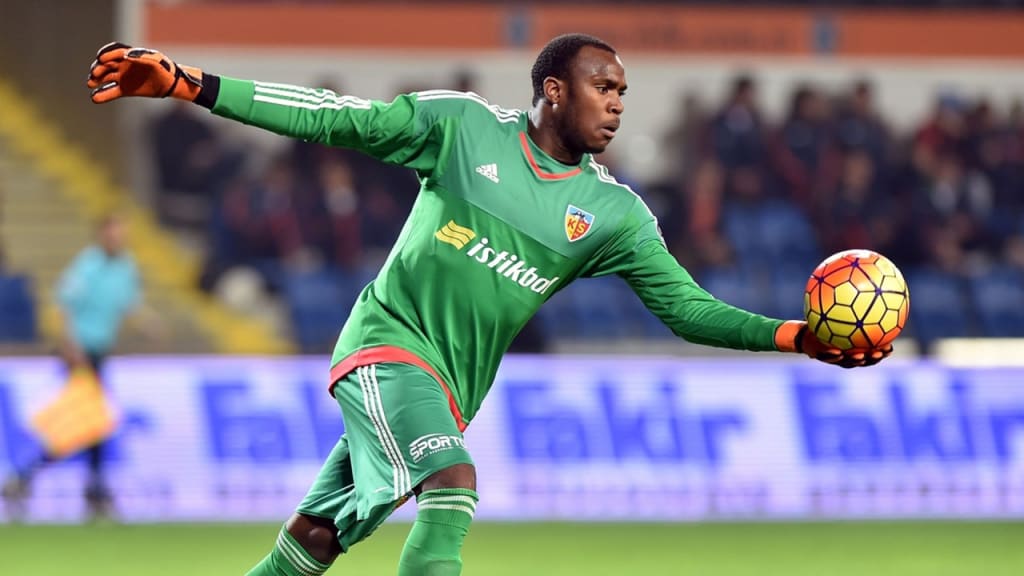 They might be better known for their saves and long passes, but goalkeepers like those presented below are some of the most talented, if not vilified in the sport. Not every name may be of historical stature, but they have certainly attained greatness by way of making some of the most tantalizing goalkeeper goals in history. You may not have heard of a single one of these extraordinary keepers, but that's not to say they're any less good.
In fact, after witnessing some of these plays, it might be reason to consider them some of the most unlikely goals ever. From penalty kicks, to mere long shots, they're every soccer fan's fix and none of them can be denied as the most immeasurable play-throughs. From defending the ball with firm hands and intense skills, to then heading for a tie, or victory, these are among the best goalkeeper goals in history, forever remarked as a mixtures of fluke and talent.
Despite losing the match, Aston Villa goalkeeper Peter Schmeichel became an icon for scoring a volley off a corner kick to then making the first (ever) goal by a goalkeeper in Premier League history.
Best goalkeeper goals of all time? We'd be remiss not to mention him. Playing later for Manchester United, Schmeichel made 10 goals before even entering the English mega-team. He's highly regarded as one of the greatest goalkeepers of all time, and that claim tends to go undisputed.
It was a the last day of the season. To remain within the Football League for that season, Carlisle had no other option, but to win. There were moments left—mere seconds—and the score still remained tied 1-1. An accidental parry, made by the rival Plymouth Argyle team, suddenly gave Carlisle the upper hand.
That upper hand: Jimmy Glass. In one of the best goalkeeper goals of all time, the Carlisle goalkeeper took the game—and his team—home. Scott Dobbie's header into the (Plymouth GK name) would be written into the history's books for kingdom come.
On Paraguay, Chilavert was a beast alone, but with over 60 goals under his belt, the goalkeeper was a monster of a player—so much so he was even deemed "El Buldog" by fans and players alike. This is the guy who came pretty damn close to scoring twice in multiple World Cups.
Amid the 1994 Intercontinental Cup, he had played for Vélez Sarsfield, a talented club team based out of Argentina, but one of Chilavert's historical goalkeeper goals was in the 2002 World Cup against Slovenia. It's still considered to this day as one of the greatest World Cup goals ever made.
When presented with a free kick, it was most likely asserted that Hans-Jörg Butt would be leaving the stadium with a goal. He was, among other things, a penalty phenomena to watch, but all other goals made by the German goalkeeper mostly go unnoticed with the presentation he gave against Juventus.
It would be written down among the most unlikely goalkeeper goals ever to hit the back of the net, which then secured his place in history when it did hit. Though he may have only become a beast of a penalty kicker, Butt's 25 goals in Bundesliga and his three against Juventus alone are enough to make him an avid German footballer and goalkeeper.
Besides being deemed Estonian Footballer of the Year for a record six times and still remains Estonia's Golden Player, Mart Poom's lifelong career of goalkeeper goals can't be ignored. He is now goalkeeping coach for Estonia, but as goalkeeper he was a force to be reckoned with.
As can be witnessed in the above video, wherein Poom makes one of the most agile and forceful headers yet against rival Derby County. Showing out of nowhere to take his team to victory, Poom also made sure to write himself into the history books that day, forever remembered among the best soccer goals of all time.
Arguably one of the greatest goalscoring goalkeepers, Rogerio Ceni made 131 goals throughout his immersive career, which is more than most strikers make. His 100th has been deemed by plenty as one of the best goalkeeper goals of all time, and it's no wonder.
Wearing 01, the Brazilian goalkeeper shot the ball over the wall in one of the most infamous penalty kicks yet, and his overall 100th goal. The Corinthians had no idea what was in store for them that day, and neither, I think, did Ceni.
Tim Howard would be forever remembered for one of the most unlikely goalkeeper goals, wherein he sent a volley off into the sky that then scooted into the goal thanks to the wind (others would say Howard's skill, but I make no hypothesis here).
Denis Stracqualursi was nearest to the ball, but it made no matter. Howard and the rest of the Everton team rushed into a frenzy, and the rival Bolton team not only looked spellbound, but completely at odds with themselves.
Goalkeepers scoring is one thing, but when they make it look easy (if not organic) it's only the more regaled, as is the case in William Hesmer's goal against Toronto in the 2010 Trillium Cup Derby.
The Columbus club team found themselves trailing Toronto 2-1. After a corner kick shot the ball all the way into his grasp, William Hesmer's historical run would go on to become one of the greatest goalkeeper goals ever recorded once his lashing of the ball had prevailed. With ease and grace like no other on the ball that day, and an extreme composure even with defensive challenges made by Toronto, Hesmer made the goal look like a daily routine, despite stating after the match:
"I've never gone into the box before, it's my first time ever."
Though it wasn't made in any Champions League or Premier League game, Gerald Hillringhaus' net against rival MTV Ingolstadt would never be forgotten, even if it had occurred in 1989! Still, it's remarked as one of the most talented goalkeeper goals, which is reason enough for Hillringhaus' eventual 22 matched with Bayem Munich between 1991-1992.
Even so, his playing with SV Turk Gucu on that September day in 1989 would then become a masterful showcasing of football and goalscoring, in general, and for it being on a lower-German team, it's no wonder so many fans can't get enough of this stunning play. It's not everyday you get to see a goalkeeper overhead kick for the win...
Also not witnessed on an everyday basis is a backwards goalkeeper header like that of Ali Ahamada's made in a 2012 bout against Stade Rennais. Let's hear what he has to say post-match:
"It was a magical moment. We all dream of one day scoring. For this little dream to come true, it's pretty special—to have enjoyed it with my team-mates and the public. That will remain etched in my memory."
Trailing behind Rennais 2-1, Toulhouse and a free kick was the only thing standing between a Rennais victory. Appearing to have tripped over himself, Ahamada almost misses his chance, only to smack the ball on the rear of his dome for a score of the ages and among the most beautiful goalkeeper goals ever engineered (depending on your idea of beautiful, that is).
Last but not least, Leeds United keeper Paul Robinson's extraordinary goal against fated Swindon Town in the 2003 League Cup was beyond momentous. Despite Leeds winning on penalties, to even get the game to overtime necessitated Robinson's play, granting a 2-2 tie for overtime thanks to one of the most insane goalkeeper goals.
It happens so fast you can almost barely see the goal. Far from the near post with a free kick intended for the back of the net, Robinson sent the ball soaring into the nodes of history after heading it into the back post and corner of the net.