Bale and Coutinho
The Unwanted Attackers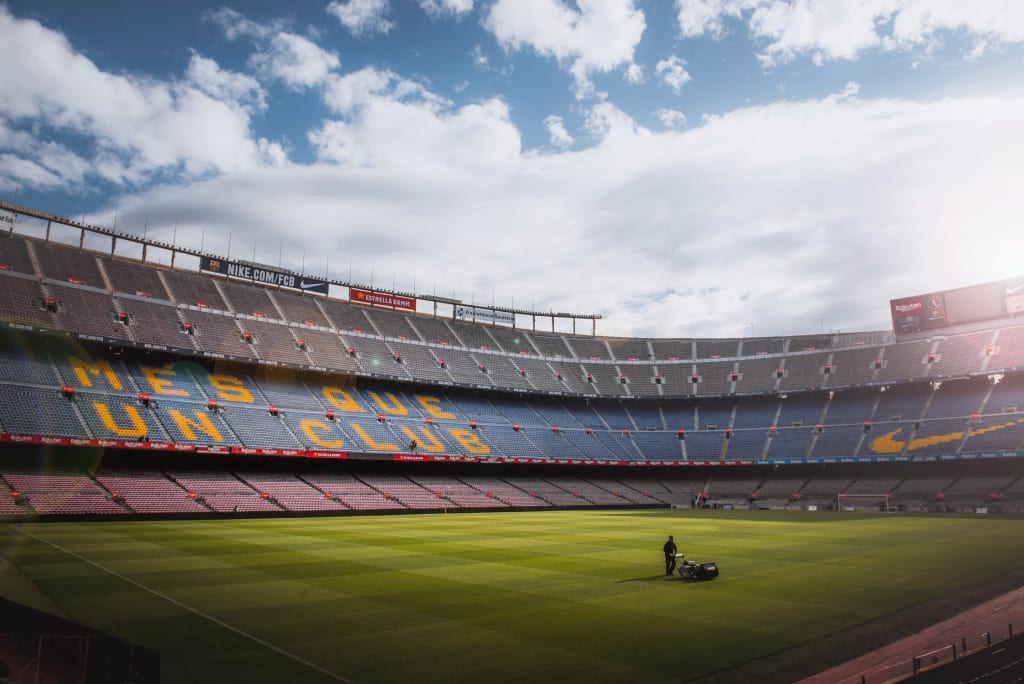 Real Madrid and Barcelona have their differences, but they also have quite a bit in common too. They both play in Spain, they both take part in El Clasico and they have both won the Champions League on multiple occasions. And now the two dominant forces of Spanish football have another thing in common: they both have an expensive attack they don't want anymore. Both Gareth Bale and Phillipe Coutinho, who formerly played for Spurs and Liverpool respectively, are both seemingly out of the frame at their current clubs. So have the clubs got value for money for their players, and what will they have to do to avoid continuing paying for the costly stars?
Begone Bale!
Of the two, Gareth Bale has been playing in Spain for much longer. Having joined Los Blancos in 2013, the Welsh international has played in La Liga for six years, winning one league title, one Copa del Rey and no fewer than four UEFA Champions League titles, scoring a total of three goals across those four finals. Only Madrid legends such as Di Stefano, Puskas, and Cristiano Ronaldo have scored more in European Cup finals. However, it appears that he could be on a plane back to the UK, after Real Madrid boss Zinedine Zidane has recently said "We hope he [Bale] leaves soon. It would be best for everyone." But it's not just the mega-rich footballers that have to worry about boarding planes. As the summer holidays are now here, many of you are probably heading off to warmer climes (if it's not warm enough here). However, one expensive oversight can be airport parking. Thankfully, with Parking at Airports you can make a big saving on having to park your car whilst travelling the world, just like Mr Bale.
So where will Bale end up next? Well, a return to Tottenham has been rumoured, however, with them splashing the cash on a host of new faces such as Ndombele, it'd be unlikely that they would have the money left in their coffers to bring in someone who would command a sizeable fee and huge wages. Bale is earning a rumoured £300,000 per week, which Madrid is desperate to get off the wage bill. So if the deal to Spurs is a no-goer, then maybe he will join Man Utd? In recent years, he seemed like the sort of player they would've bought, joined the ranks of expensive, established players like Pogba and Alexis. However, with Ole's change of model, signing youngsters like Daniel James and Aaron Wan Bissaka, it seems like the 30-year-old Bale won't be on their list of targets. So who will take him? Well he may have to consider a move to China, where many players in recent years have gone to get their last big payday before retirement.
Coutinho Curtailing
For Barcelona's Phillipe Coutinho, his Barca dream is turning into a bit of a nightmare. Having now spent 18 months at the Catalan giants, he has struggled to make his mark at the club he supported as a child. With the 4-3-3 that Ernesto Valverde deploys, the number seven has either played on the left side of the midfield three or the attacking three, but in truth, he is better as a number 10. And when Valverde uses his much-maligned 4-4-2, there really is no place for the Brazilian winger.
The recent signing of Antoine Griezmann and their chase for former player at PSG Neymar hints that Coutinho's spell at the Spanish champions is coming to an end. However, the ultimate indignance has come in the form of him saying he came to Barca to 'win the Champions League.' Former club Liverpool, who he signed from for £140MM, reached two Champions League finals, winning one, in the year-and-a-half since he left, even knocking out Barcelona in remarkable fashion in the 2018/19 semi finals.
So where will he go now? Well, his agent has recently said if he is to return to England, it would only be to Liverpool. However, it looks unlikely that the European champions want him. They've done quite well without him, and he left a bit of a sour taste in the mouths of the Liverpool hierarchy trying to force the move to Barca through, even, if rumours are to be believed, feigning injury and refusing to play. However, it would be hard for fans to turn him down, especially when he can do things like this. But where does his future lie? Only time will tell.