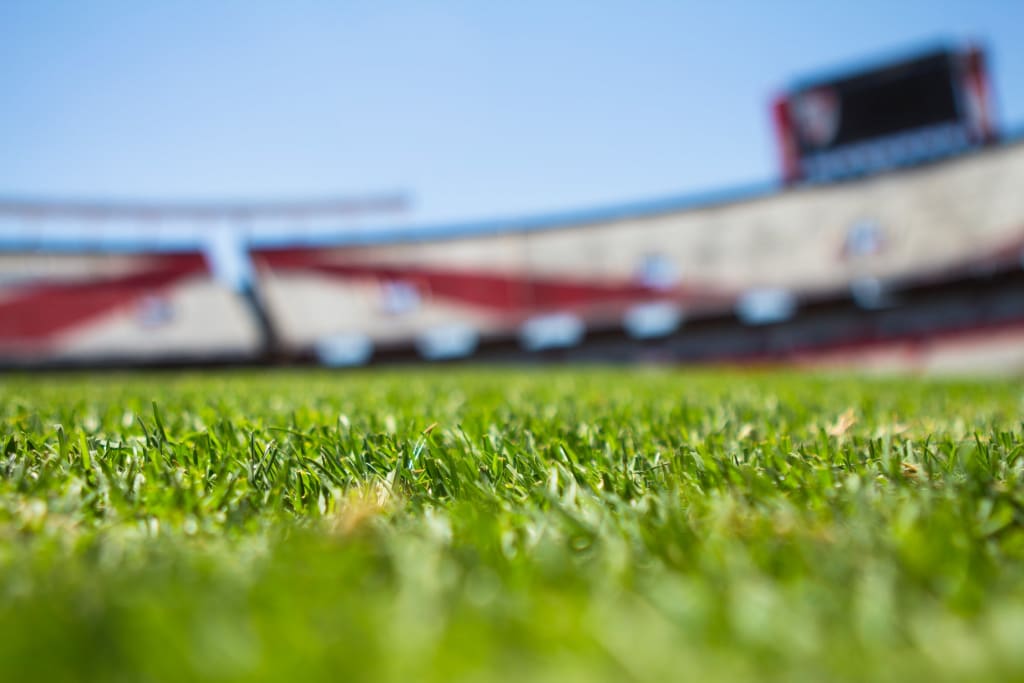 Sport, at the very top, can be a lucrative business, earning athletes hundreds of thousands, if not millions, of pounds. However, you don't have to look that far down, to the places the big TV money forgot, to see just how quickly sporting endeavors can be financially unsustainable. Recently, Bury FC have been kicked out of the English Football League (EFL) for failing to satisfy the suits in charge that they had enough money to pay off their debts and keep the club running for the next season. But they're not the only club who've been in trouble. Bolton Wanderers were set to follow them but were saved when the club was recently bought by a company called Football Ventures from the administrators, and Coventry were threatened with expulsion last season if they couldn't find a new ground for the next season. Clubs up and down the country regularly run at a loss, only being bailed out by benevolent owners. So what can be done to stop more clubs going the way of Bury?
Shake Up the 'Fit and Proper Persons' Test
Currently, the EFL and the Premier League run on different levels as to what constitutes ineligibility to own a football club. It is quite possible for owners to fail the Premier League's test, only to go on an buy an EFL club in the Championship and pump a load of money in them to try and get into England's lucrative top flight. It is clear from the number of cases of financial and practical unsuitability on the part of some EFL club owners, namely recently Steve Dale and Ken Anderson, that they shouldn't be in charge of a box of sparklers let alone a whole football club. Steve Dale even admitted he didn't even know who Bury was when he bought them.
Now Bury have been kicked out of the EFL, it means that staff will lose their jobs and players still at the club will be let go, most heartbreakingly being the young youth players. The Academy manager has said releasing them has been "heartbreaking," also adding that the didn't have the money to buy the right equipment, saying "some of the balls have been flat and we've been having to pump them up every time. There has been zero investment in the academy." For a club, having things like balls is normally a given, but for individuals getting the right equipment can sometimes be costly. However, thanks to sites like My Favourite Voucher Codes you can find discounts from retailers such as Sports Direct, New Balance and Nike, so you can get your sporting essentials for a lot less than usual.
Rebalance the TV Rights
Currently, Sky holds the rights to every EFL competition; so namely the Championship, League One, League Two, the EFL Cup and the EFL Trophy. And for all of that, they pay £595 million per season. Compared to what Sky pays for the Premier League rights, £3.6 billion, the 72 EFL clubs get a rough deal compared to the 20 in England's top flight. Yes, of course, there is a factor of supply and demand that has to be factored in, but the lower leagues of England's professional ranks could benefit from pulling out the Sky deal, getting away from subscription channels and finding their feet on free-to-air channels.
A very small number of League One and Two games are televised anyway, and the EFL Trophy is somewhat forgotten about, too. However, the EFL could probably negotiate a deal with Sky for about £500 million for the Championship and the EFL Cup, which would work out as a better deal per club, with only 24 teams sharing their spoils of the Championship television money. If the remaining three competitions can be bought be channels on Freeview, then the remaining £95 million, or something just under that, could be negotiated. This would not only mean that more games from those tournaments would be televised, but they would also be available for a wider audience to watch, building up interest and support for clubs that fade into the background under the current Sky deal. The future of clubs depends on bringing through new generations of supporters, and a free-to-view deal could do just that.
Ensure Clubs Live Within Their Means
Whilst there are Financial Fair Play (FFP) rules in place, these calculate allowable losses over a number of years. However, they probably need to be a bit stricter. Most clubs do run at a loss, but to ensure the longevity of every club, every club that posts a loss at the end of the season should be closely scrutinized, to ensure that all clubs in the EFL aren't spending beyond their means and aren't reliant on the owners' deep pockets.
Wages are one of the biggest expenses for clubs, so it might be worth considering bringing in a wage cap for every division. It will certainly stop teams paying unsustainable wages to try and lure in big-name players from other divisions, and having caps will level the playing field for sides in the same division. Also, to encourage clubs to develop players instead of spending big bucks buying them, more subsidies and incentives should be introduced by the EFL to financially reward clubs who use players who have come through their youth sides.
Whatever happens in the future, change needs to come. The current system cannot be allowed to continue without changes, otherwise, Bury won't be the last club to drop out of the Football League system.