Younique Day Moisturizer Review
Lightweight and Custom-Made!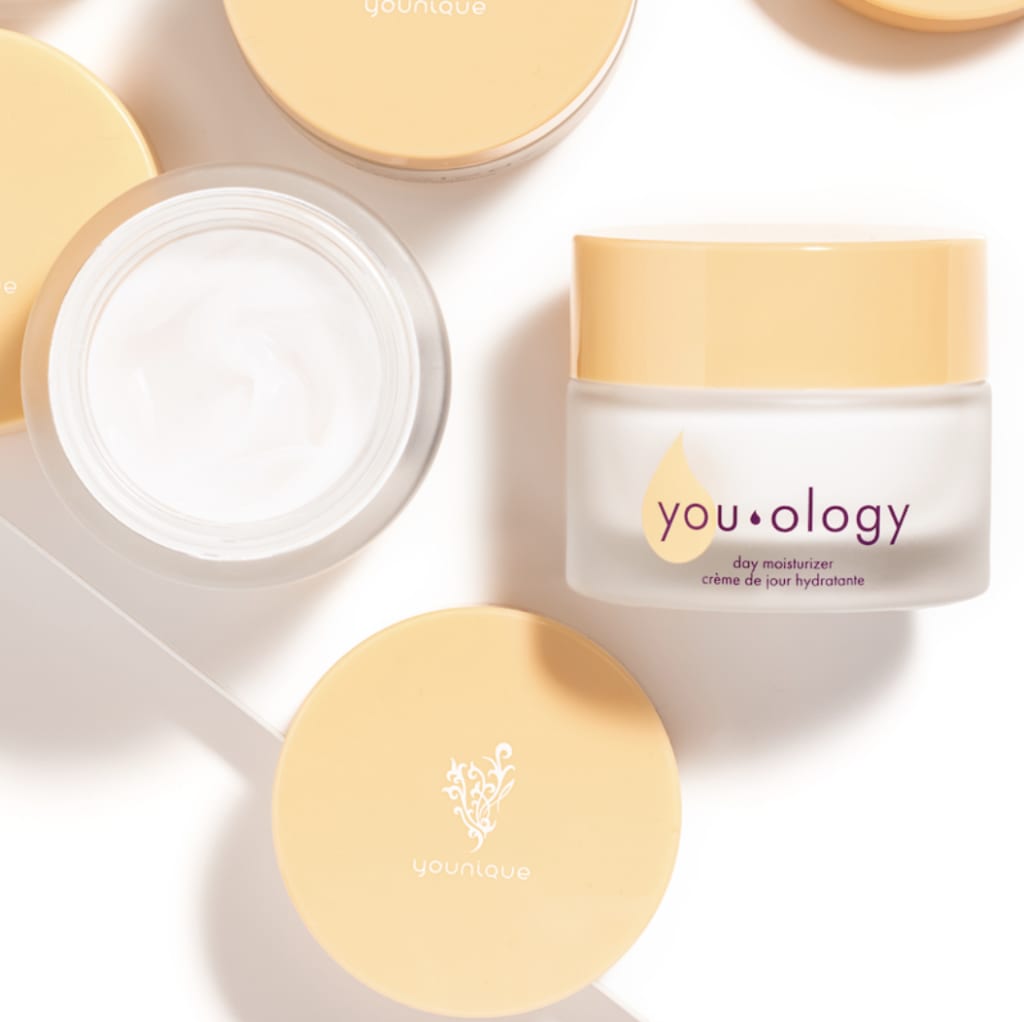 I had a ton of reservations about Younique products for a very long time, even when my sister started selling makeup as a presenter. I never really felt like I could trust those companies because they all seemed too good to be true, and I wasn't confident in the products enough to buy them for myself. The company is focused more on makeup, and I never really was interested in spending a ton of money on products I didn't know how to use. But when Younique launched their You-ology line, I started getting more interested in their products because they were focused on skin care rather than makeup. My sister started letting me try her personal skin care products from the company's new line, and I ended up buying a few different items of my own. I have to say, the personalized day moisturizer is AMAZING.
Having such finicky skin for most of my life, I've always found it pretty difficult to find skincare products that really improve the look and feel of my skin. Combination skin can be really tricky to control with a cream moisturizer, but this one is customizable so you can target your biggest problem areas easily! I took the skin care quiz on Younique's website and was able to choose three different boosters to add to the base of my day cream. There are options such as replenishment, oil control, exfoliating, and more that you can choose to add to any product from the You-ology line. I really liked this aspect of these products, because so often I find other creams and cleansers that only target one or two problems I have. With the personalized products from Younique, I was able to choose my biggest skin care goals and have them all added to one product!
I also really enjoyed getting to add the boosters to my day moisturizer personally. When you order a product from the You-ology collection, the boosters are separated from the base. You get to add in the boosters yourself, so it's like you're creating your own product. The day cream itself was fantastic too. I wanted something that would really hydrate my dry skin, diminish my pores and also control the oils on my face. I've been using the day cream for about two months now, and my face feels so much healthier! I've cut back on wearing makeup immensely, and I still have a lot left in my jar so you definitely receive a substantial amount of product. That was alway an issue I commonly faced: running out of product way too quickly. I'm super impressed with the length of time this cream has held up for me, considering I use it mostly every day, often multiple times a day. I've found that less is definitely more with the day moisturizer!
All in all, I think You-ology's day moisturizer is an awesome value for the price. It doesn't run out too quickly, it's customizable for your own personal skin care needs and wants, and it's lightweight so it feels great when you use it throughout the day! Within the first week of using the cream, I felt and saw great results in my skin. My face looked healthier and felt much softer, and I saw improvements in my selective oiliness right away. I was definitely skeptical at first, but I'm so glad my sister convinced me to take a chance on Younique and their products! I've since started using more of their skin care products, like the cleansing wash and the cleansing wipes, and I've started to branch out and use some of their makeup products as well. I 100 percent recommend this day moisturizer, as well as their other skin care items!
product review
About the author
photographer with a knack for writing, passion for food, and a craving for adventure.
Reader insights
Be the first to share your insights about this piece.
Add your insights