Yogurt: A Natural Beauty Aid
Yogurt should not be limited to just a breakfast food.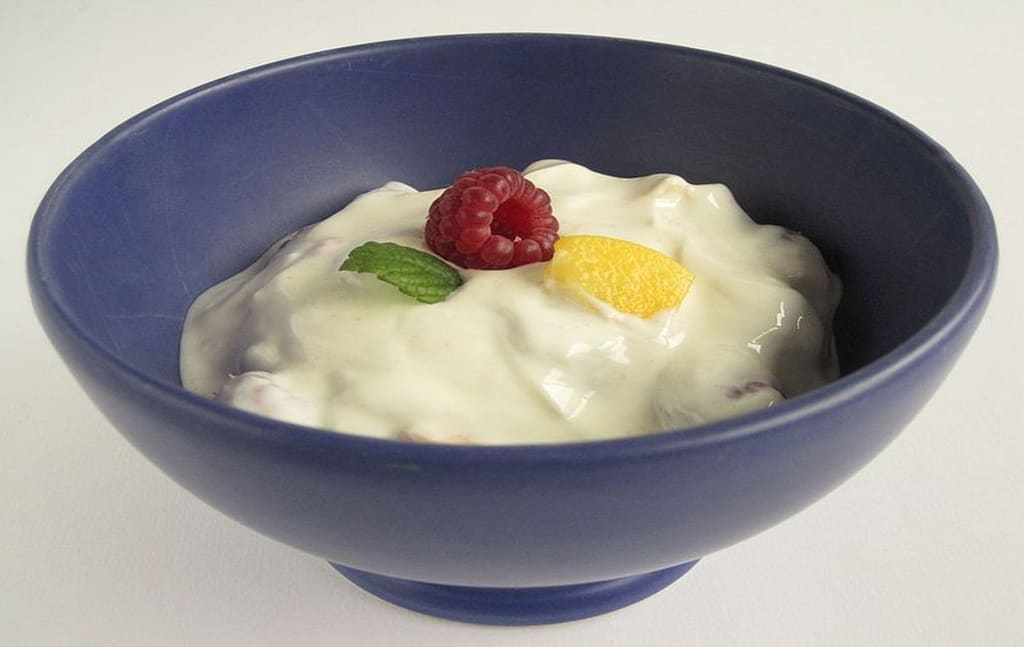 Bowl of Yogurt (Photo via Commons Wikimedia)
Most people buy yogurt and eat it as a breakfast food or a snack later in the day. There are so many other uses for yogurt that consumers might not know. Yogurt can be used in many ways as a natural beauty aid, because the product works wonders on the skin, hair, and teeth. It can be used alone as well as being combined with other food items. Check out some of the ways you can begin to use yogurt as a beauty aid.
For the Skin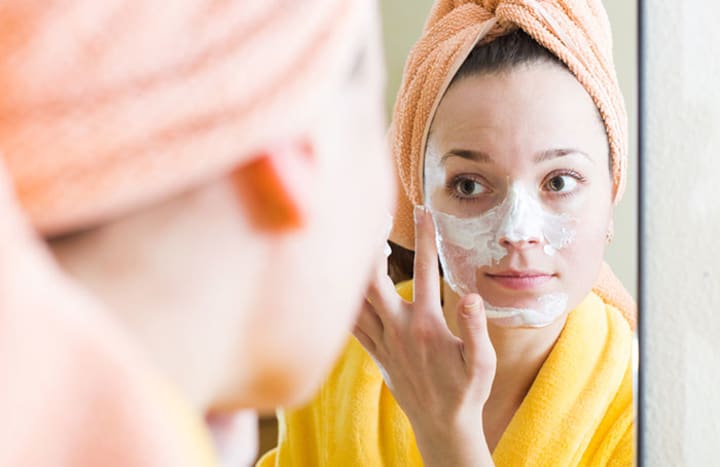 Yogurt is an excellent beauty aid for your face and skin on other parts of your body. For a smooth, healthy and fresh looking complexion, apply yogurt on your face every morning and wash it off with cold water after a few minutes.
Use yogurt as an anti-aging facial. Apply yogurt to your face, throat, and chest as a mask. Rinse it all off after 15 minutes.
Fight acne and pimples with yogurt. Apply yogurt to the skin with a cotton ball. Leave it on for 30 minutes and then wash it off with lukewarm water. The antibacterial and anti-fungal properties of yogurt can help fight acne and pimples.
Use yogurt to soothe psoriasis. Apply a ½ cup of plain yogurt over the affected areas. Leave on the skin for 30 minutes. Rinse with lukewarm water.
Relieve sunburn with yogurt. The zinc in yogurt will soothe sunburned skin and help relieves itchiness. Apply in a thick layer, then wash it off after 20 minutes. Healing will take place soon after this simple treatment.
Remove wrinkles and fine lines with yogurt. Use a yogurt scrub on your face. Make the scrub with two tablespoons of yogurt and one tablespoon of oats. Apply it by massaging it onto your face and neck using gentle, circular motions. Leave the scrub on for 15 minutes. Rinse with cold water.
Rid dark circles from under your eyes with yogurt. It is just the thing you need to reduce puffiness from under your eyes. Just dab some yogurt on the dark circles with a cotton ball and watch them disappear.
For the Hair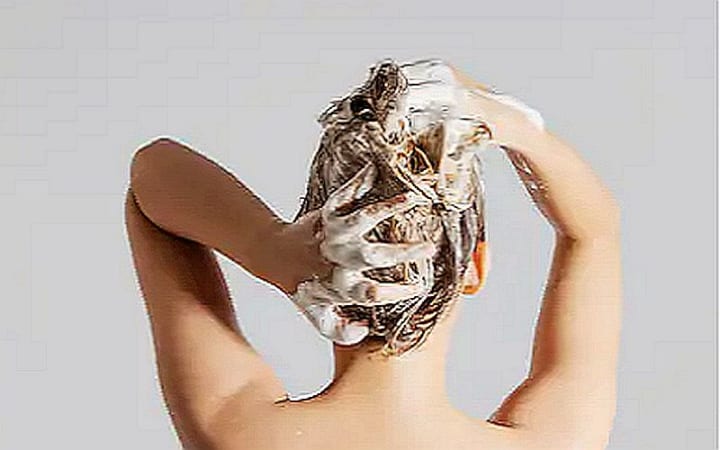 Make a yogurt hair mask. It is similar to a face mask. Mix one cup of yogurt with two tablespoons of organic virgin coconut oil, two tablespoons of organic honey, and two dashes of cinnamon. Apply generally to your hair especially on the ends. Cover your hair with a hot towel for 25 minutes or sit under a hair steamer. Rinse with cold water and style your hair as usual.
Make hair more manageable. Make your own hair conditioner by combining four tablespoons of yogurt, two tablespoons of aloe vera gel, and two tablespoons of coconut oil in a bowl. Apply the mixture to the strands of your strands. Leave the mixture on your hair for an hour before rinsing. The moisturizing properties in yogurt help repair dry and damaged hair.
Keep your hair from falling out. Apply yogurt to the strands of your hair. Yogurt will provide the proper nourishment for hair follicles and keep your hair from falling out. Mix ½ cup yogurt and three tablespoons ground fenugreek seeds. Use a brush to apply the mixture to your strands. The mixture works because of vitamin B5 and vitamin D in yogurt.
Get rid of dandruff. You can get rid of dandruff once and for all. Just massage ½ cup of yogurt into your scalp and leave it on for 20 minutes. Rinse your hair with a mild shampoo. Yogurt is a natural anti-fungal that helps removes dandruff.
For the Teeth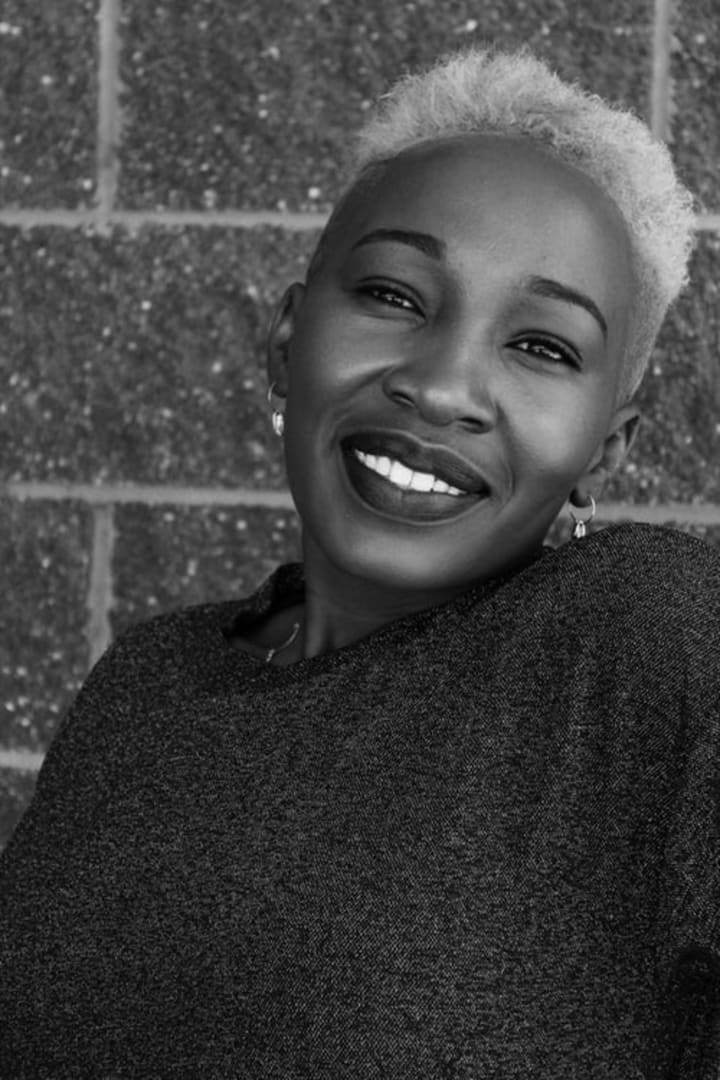 Even though yogurt comes in contact with your teeth when you eat it, you can do something else with it while it is in your mouth. Simply massage your teeth with yogurt. It will whiten them and give you a brighter smile.
Use yogurt along with other foods.
You probably noticed that some of the above uses of yogurt were combined with other foods. Besides those suggested above, there are other foods you can add to yogurt to improve your beauty.
Use one tablespoon of yogurt and a ½ teaspoon of lemon juice together to remove spots from your face that have been left behind from acne and pimples.
If you have rough looking hands, apply a mixture of yogurt and lemon juice. It is the ideal combination for softening and moisturizing dry skin on your hands, elbows, and knees.
Along with four tablespoons of yogurt, add one tablespoon of cocoa, and one teaspoon of honey in a bowl to make a facial mask. Apply the mask to your face and neck. Leave it on for about 30 minutes. Rinse the mask off with cold water. Pat your skin dry to unveil a very clean complexion.
Put sugar in your yogurt. Instead of consuming it, make a body scrub. Massage the mixture in a circular motion over your body. Rinse the scrub off to reveal very smooth skin.
Make a paste of lentil and yogurt and apply it as a mask to cleanse your skin and give it a glow. When the paste dries, wash it off with water.
If you have parched skin, a very good remedy is a mixture of honey, olive oil, turmeric and sandalwood paste. The mixture will give your skin a nice rejuvenating look.
Combine yogurt, almonds or ground oatmeal with water to make an exfoliating mask. Apply the mixture to your face, neck, and chest. Wash the mask off after 10 minutes, or when it is dry. You will be amazed at how refreshing you will look and feel.
Other ways to use yogurt for your beauty.
Use yogurt on your fingernails to make them look more polished.
Massage yogurt on cracked heels to make them smooth.
After washing your dog the usual way, apply yogurt to give your pet a shiny coat. You will need at least three cups of yogurt for a large dog and much less for a smaller one. Massage yogurt into the coat and leave it on for five minutes. After you rinse and pat dry, you will see the difference immediately.