Women's Guide to Fashionable Hair
Take care of your hair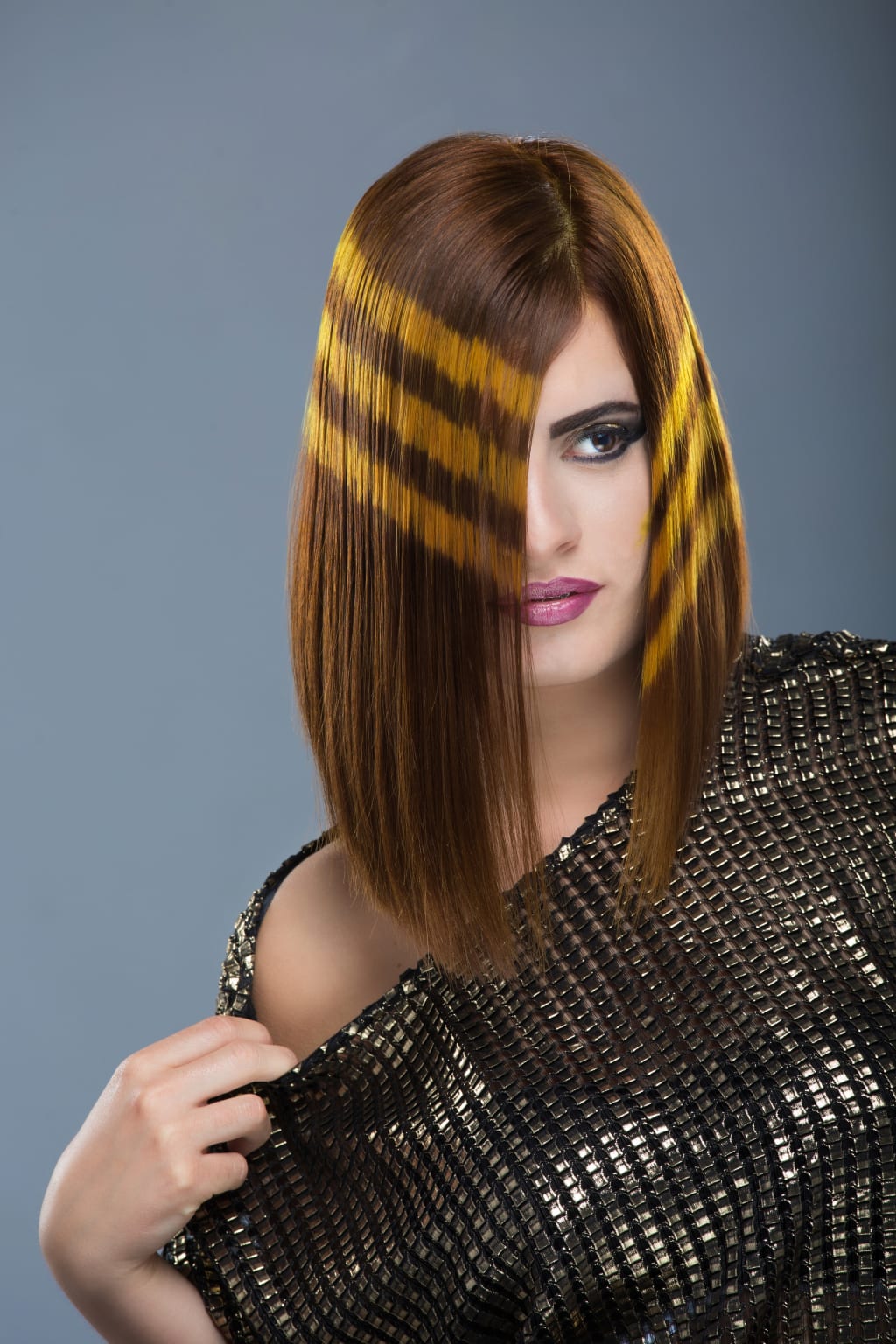 In the fashion world, we see many different looks for hair. Your favorite celebrities might just have the cut you are looking for. Taking care of your hair is crucial when it comes to wanting it to fit in with the latest fashion. Just like the Kardashians, many celebrities change their hair style on the daily. Going from white to black, short hair to long hair. These are some of the best tips to make sure your hair stays healthy through all the trends you might put it through.
How to have the perfect hair
Every hair care problem has its solution. In many cases, you just need to change shampoos or add a product to your hair care routine. Whether your hair lacks moisture or has begun to thin, products do exist that can help with that.
Dry Hair: Moisturize dry hair with organic almond butter. Apply it to your hair and allow it to soak in for 30 minutes. Shampoo it out and rinse well.
Thin Hair: JuveTress Revitalizing Hair Therapy boosts thinning hair from the roots. Once per day, apply a quarter-sized dollop to your scalp. Massage it into your scalp for 30 seconds. Do not rinse. You cannot get JuveTress in stores, so learn more by visiting JuveTress on Facebook.
Frizzy Hair: The humidity in summertime can cause the tamest mane to frizz. You can de-frizz your hair by applying a serum like John Frieda's Original Frizz-Ease Formula all over your head, starting at the back.
Celebrities Biggest Secrets
Most of you are amazed how celebrities can change their hair so dramatically, which seems to happen over night. This is not an easy thing to do, but it also can be different than you think. Some celebrities actually wear wigs! They have super nice quality wigs that is their hairs next new bright style that they want. They also do not do this alone. They have an entire team of stylist that are constantly working on their hair trying to keep it healthy.
Pro Tips for Hair
Buy an extra toothbrush for your hair. You can quickly fix a flyaway hair with it. Spray the toothbrush with hairspray, then brush your part, above your ears and at your hairline.
You can make your blowout last longer with dry shampoo. Simply spray the dry shampoo onto your scalp and brush your hair. You can also give yourself a blowout at home by dividing your hair into three sections: back, left and right. Set your hairdryer's nozzle attachment to direct, not diffused, focus. Dry the back section first, then the sides. Switch to the coldest setting on the hairdryer and blow the cold air all over it. This locks in the style.
Wash your hair every other day. Condition the ends. Use a shampoo and conditioner from the same brand. After washing, carefully comb wet hair with a wide toothed comb. Work from the roots to the ends of your hair.
Get your hair trimmed every six to eight weeks. Have them cut off about 1/4 an inch of hair to get rid of the split ends. This lets your hair continue to look healthy as it grows out.
Extensions
Extensions are a girls best friend. Many celebrities will have extensions in on the daily. Kim Kardashian and her sister are constantly going from short hair to long hair. They have a quality team that help them put extensions in when they feel the need to have long hair.
Where to look for the next big thing
Trying to keep up with your favorite celebrities? Make sure to stay tuned to fashion week. Their stylist want the new style to be seen on a big scale. Fashion week means lots of press and pictures being taken. This is when the next new hairstyles come out.