Created with Hairstory
Why I Won't Go Back To Using Drugstore Shampoo After Using This Detergent-Free Hair Product
They say the story starts in the genes. Just like my mother, my grandmother and the women who came before them, I've inherited a challenging head of hair — thick, unbridled and always thirsty.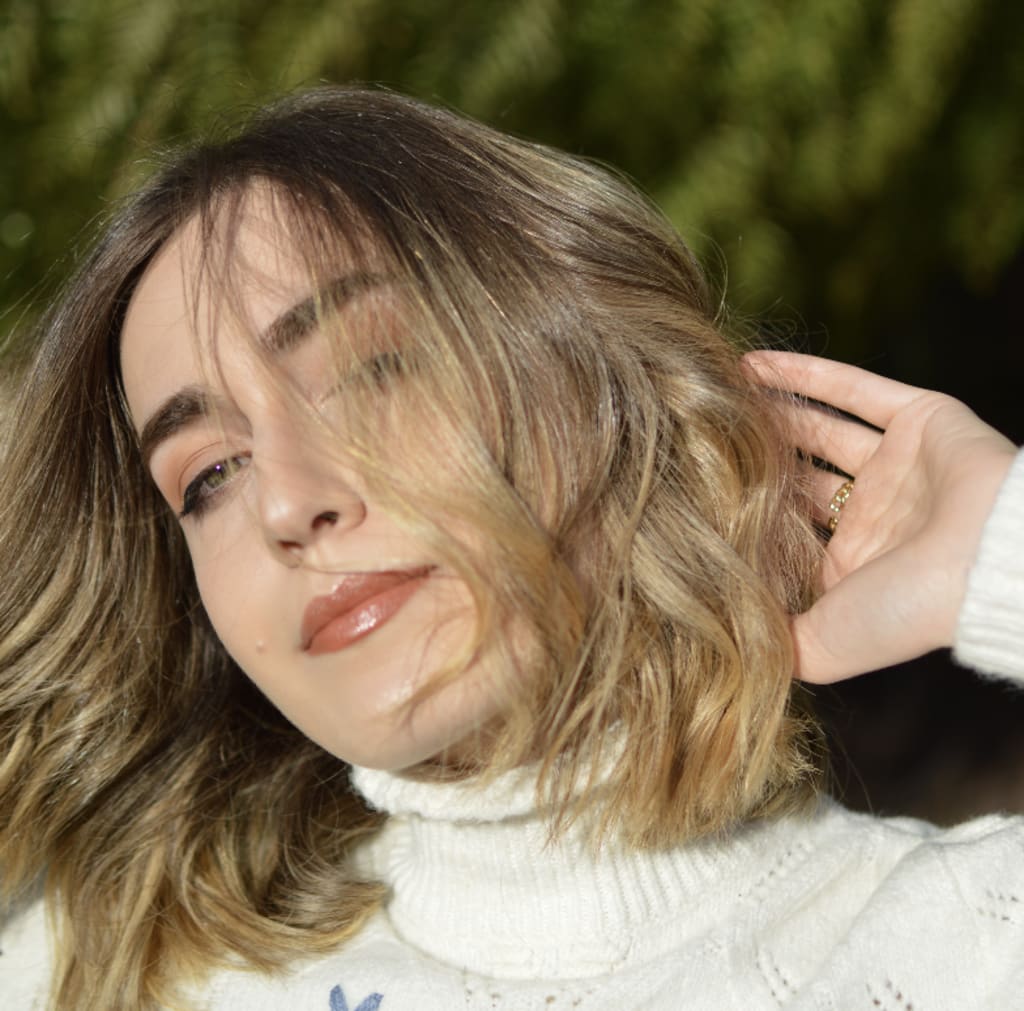 You know, the kind that you routinely have to coax into submission with the help of a curler or an extra durable hair band. Throughout my life, I've had all the haircuts you can think of: a shoulder-length chop with side-swept bangs, a layered chin-length bob and laidback, flowy waves. I've tried most products: hair spray, leave-in conditioner, leave-in everything. But really, years of experience have taught me to just stick with what I know best: a choreography of shampoo and conditioner. Rinse and repeat.
I've also learned that ultimately, I can narrow my good hair days to just one.
The first day post-wash always leaves my hair too wired and too voluminous, but not in a way that looks like it's on purpose. Days three and four — well, that's when the grease sets in. That's not saying anything about outside factors that can wreak havoc on my hair, like humidity, heat, dust and what have you. In other words, what I'm trying to say is: It takes a lot of calendar math to time my outings and Zoom calls for that one day that my hair is winsomely voluminous and at the same time, somewhat soft. Most people who compliment my hair should really be complimenting my timing skills.
So you can understand why, when I first read about Hairstory, which claimed to tackle my hair woes with one product in one fell swoop, my brow arched in skepticism.
But unlike a lot of products, Hairstory does things differently than typical formulas — and that's really what got me thinking.
Most shampoos are whipped up with detergents, which strip your hair of much-needed moisture and of your scalp's natural protective oil barrier. As a response, your body overcompensates by producing even more oil, and within a few days, you've got the greasies again. You can see how it can get sort of counterproductive. Not to mention, irritating detergents often also lead to a flaky scalp.
Hairstory's products, on the other hand, are concocted with a blend of essential oils and naturally derived cleansers. No detergents, sulfates, parabens and synthetic fragrances. The list of ingredients, posted on Hairstory's website, is one of the ways the company champions transparency — something consumers have long been asking for. Anything that goes into the product, even if only it's merely a drop, is out there for us to see, and every ingredient gets a toxicity rating from the Environmental Working Group (EWG). To sum up its philosophy, Hairstory "leaves what should stay and removes what needs to be washed away." It's a concept that made sense to me, so I decided to give it a go.
First things first: I hopped on Hairstory's website and took its hair care quiz, which promised to match me up with products that would work well with my specific type of hair. The quiz wasn't like the generic surveys you often come across online. It was actually a pretty in-depth investigation — delving deep into not just the "type" of hair I have, but also its thickness, density, natural hair shape, how flakey or dry my scalp is, what my ends look like and what styling products I use. It also asked me questions like how often I wash my hair, how soon after washing it gets oily, how many strands I lose when I run my fingers through my hair (answer: too many!) and even whether or not I enjoy spending time on my hair routine, and so much more. Didn't I say it was in-depth?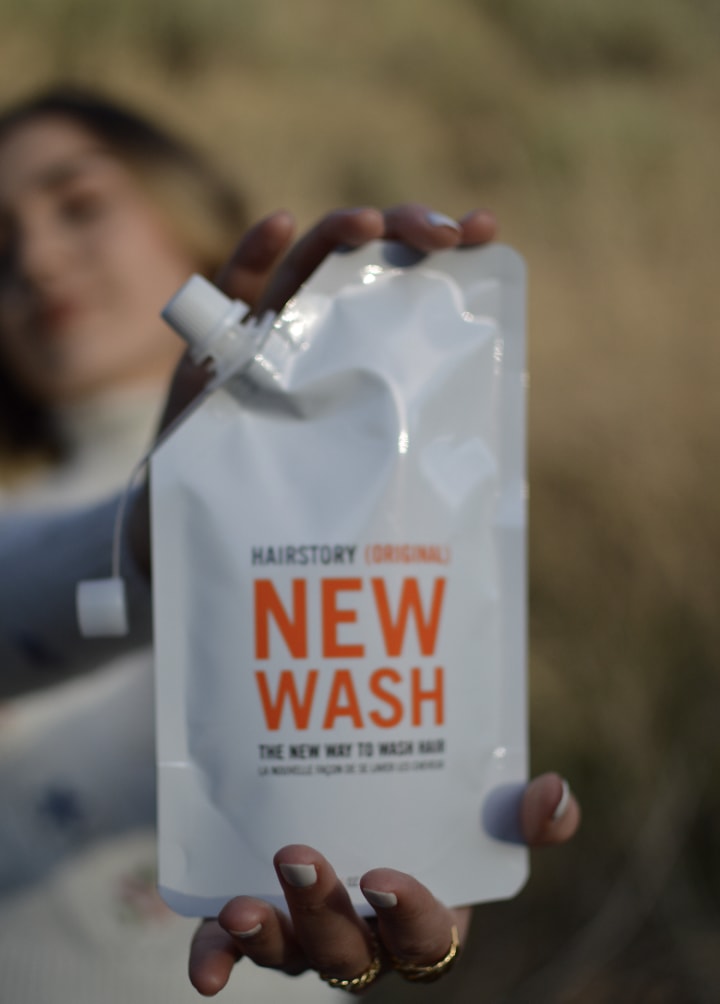 I was matched up with Hairstory's New Wash, an aloe-and-oil-based hair cleanser that's basically a shampoo and a conditioner all wrapped up in one eco-friendly pouch (a foil-free and recyclable container, which definitely reflects the company's sustainability efforts). I was also paired with the Dressed Up Hair Protector and Hairstory's Scalp Massage Brush. Of course, I immediately looked up the ingredients in New Wash. Peppermint oil to stimulate circulation, evening primrose oil to remove soil and build-up, aloe barbadensis leaf juice to reduce flaking … It was refreshing to see a brand not only put its contents on display, but explain why they're there.
Needless to say, when the products arrived in my mailbox, I couldn't wait to try them!
So, after a long and sweaty vinyasa flow sesh, I hopped in the shower, popped open the bottle and squeezed a decent amount on my palm. Unlike shampoo, New Wash's formula is more conditioner-like in that it doesn't foam up. I spread it evenly on my hair and knead it into my scalp, moving from my roots to my ends.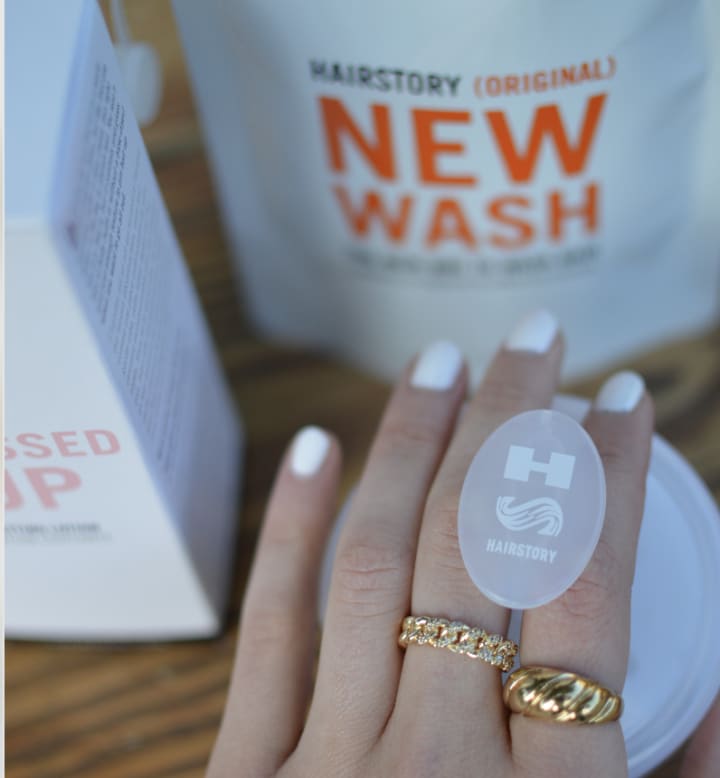 Using Hairstory's shower brush — a nifty tool with soft and bendy silicone bristles — I scrubbed my scalp in circular motions. Let me tell you this: I'm not one to sing the praises of a head massage, but this little brush was like a visit to head spa heaven. No hyperboles here. The instructions said to "rinse really, really (really) well," and given the emphasis on "really," I took this hair-washing intel seriously. It also advised me to keep rinsing until I'm able to easily glide my fingers through my hair, so that's exactly what I did. After I made sure I'd chased away the product from my strands, I blotted my hair dry and cocooned it in a towel. Now, the waiting part.
I let my hair air-dry halfway, and then worked the Dressed Up Hair Protector lotion into my semi-damp hair. As the description said, "By using the product on slightly wet hair, the heat protectant can better seal the cuticle and help lock in moisture before you blow dry." It's meant to act, as the name suggests, as a protector — keeping breakage and flyaways at bay when using any heating tools. The product itself felt lightweight, and it was easily slurped up by my thick strands. I waited for my hair to dry just a little more, and then whipped out my blow dryer and began finishing up the drying process. Lastly, I gave my hair some definition by loosely curling it here and there.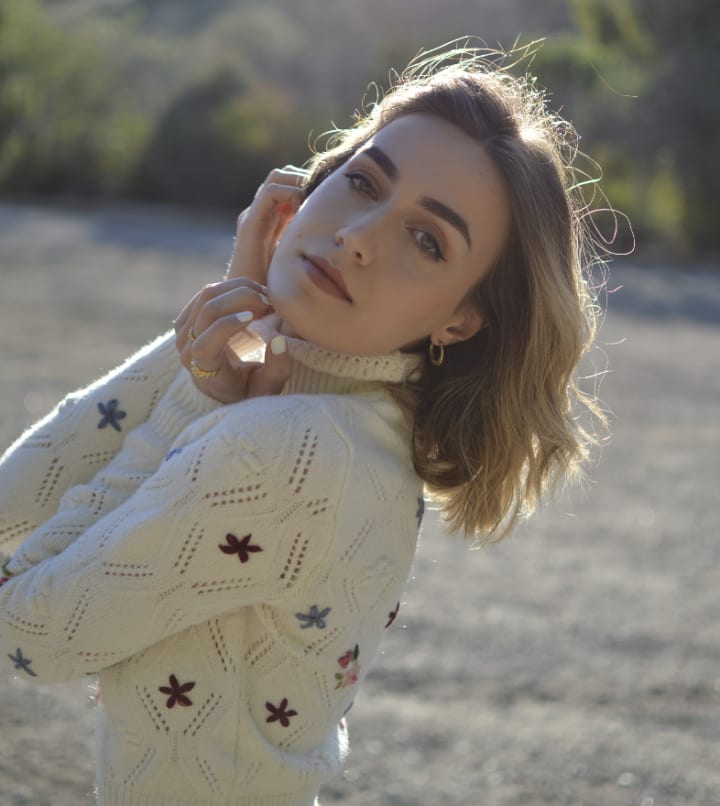 Running my fingers through my strands, the difference was as obvious as it is enormous.
My frizz, which always makes an appearance on day one, was finally defanged. I touched it again and again, walking from one mirror to the other under different kinds of light. There was no flyaway in sight. My hair looked shiny, relaxed with just the right amount of volume, and most importantly, healthy. In an effort to prove to myself that this wasn't just a fluke or beginner's luck with the products (if such a thing exists in this kind of situation), I used them again and again. But no matter how many times I lathered, rinsed and repeated, the results stayed the same. You know that feeling you get when you walk out of a salon after having your hair cut, washed with a bazillion products and then styled with a deft hand? That new-person feeling? That pretty much sums up my current hair story. All to say, I'm keeping this game-changing, honest formula on heavy rotation.
hair
About the author
Hi, there! This is Mari. I'm a journalist based in Los Angeles. I'm a lover of all things design, fashion and food, and I can never pass up anything topped with shredded mozz and a scattering of basil.
Reader insights
Outstanding
Excellent work. Looking forward to reading more!
Add your insights