TRIED & TESTED- Facial Rollers
When in doubt- roll it out!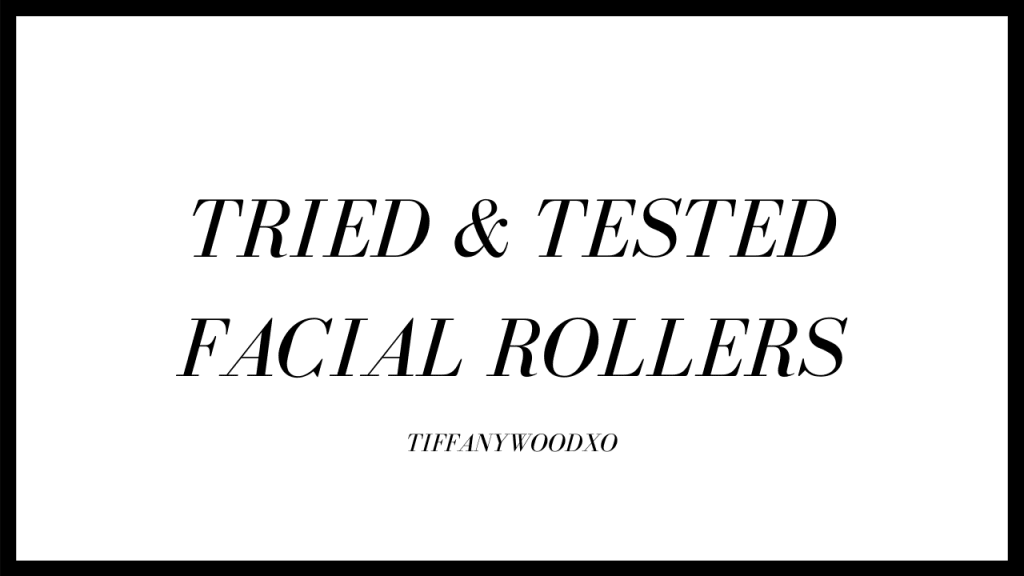 If you told me to slap myself in the face repeatedly with a zucchini to achieve glowy skin, I'd do it. Everyday.
That intro was kind of weird… I promise I won't encourage you to slap yourself with a zucchini (not in this article at least.)
ANYWAY, I LOVE A GOOD BEAUTY TOOL.
One of my ultimate fav beauty tools is a facial roller. While it may seem super gimmicky, I promise you they really work- it's like getting an instant face-lift!
Below I've rounded up my tried & tested (& favorite) rollers with special deets on each!
The Ice Roller was my first introduction into the facial roller world and is definitely still my favorite method. Have you ever woken up post sushi-binge with a face that is swollen AF from all of the sodium you ate the night before? If this has never happened to anyone else please don't embarrass me by commenting. Just let me have it. ANYWAY, this is where the ice roller comes in. I take my ice roller out from it's home in my freezer and and roll it across my face in upward and outward strokes. The cold temperature of the ice roller constricts and reduces the appearance of pores, and blood vessels which helps to give more of an even skin tone. The best part about the ice roller specifically is that the cold soothes skin irritation and most importantly, inflammation. This baby will de-puff your skin magically in minutes! I typically use my ice roller first thing in the morning to really wake my skin up!
While all facial rollers have the same key benefits like lymphatic drainage, improved circulation, reduced wrinkles and pores, contouring and toning facial muscles- The Rose Quartz roller has a few perks that set it apart. Rose Quartz facial rollers contain minerals like magnesium, iron, sodium, and oxygen that can be passed into the skin. Rose Quartz is also proven to reduce wrinkles more than other types of rollers. This style of facial roller has two ends, one larger roller and one smaller to ensure that each part of your face is being rolled properly. Rose Quartz is also the crystal of love & romance- so that doesn't hurt either!
The uplift roller is made of metal and has a hexagonal design that holds massaging stones on each side. The massaging stones really dive deep into the skin tissue boosting collagen production and gives you a post-facial glow (without the facial.) Between the 3 rollers I think that this one feels the best and is definitely the most relaxing. Jessica Alba uses this one, so, enough said.
a million xo's!
T