Top 6 Benefits of Invisalign
The majority of patients today, go for Invisalign as it can be a secret weapon in your straight smile arsenal. They are as effective as traditional braces and allow the adult and teen patients to carry on with their lives as normal.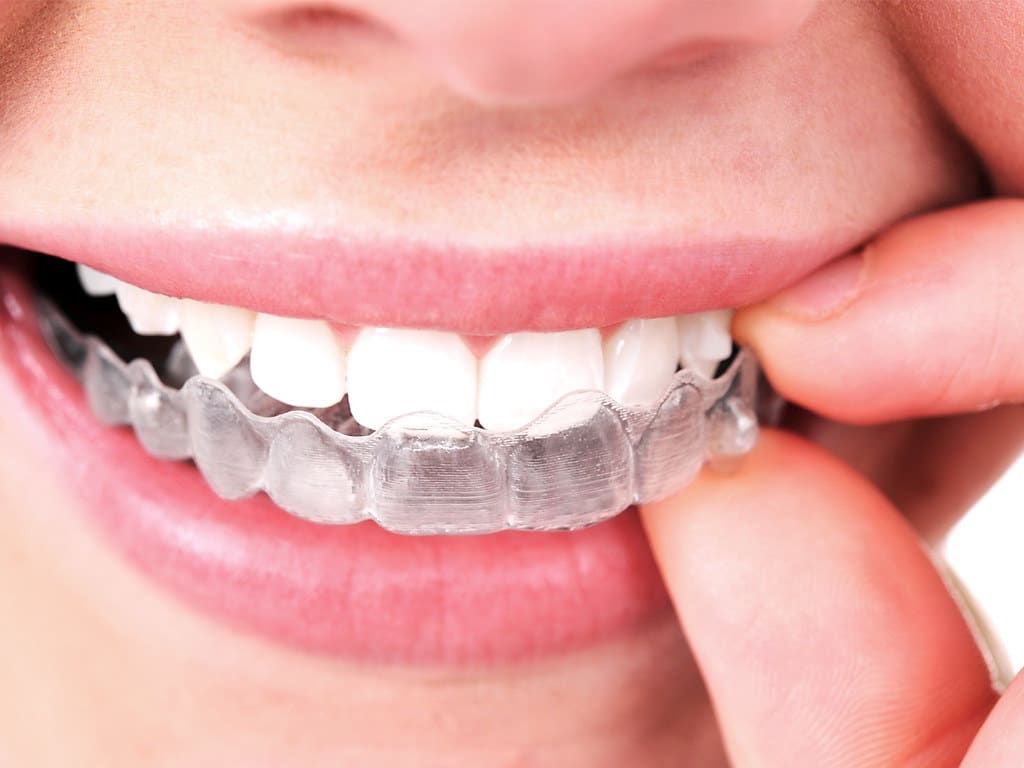 With Invisalign treatment improvements in appearance go hand in hand with significant health advantages, which also includes reducing the risk of gum disease and tooth decay. As per the American Dental Association, aligning crooked teeth can have an important impact on overall dental health.
If you are looking into Invisalign but don't know if it's the right option for you, have a look at all it has to offer. However, we will also suggest you consult your orthodontist.
Here are some other reasons to choose Invisalign clear aligners.
1. Consists of a proprietary smart track material:
The goal of braces is to move our teeth into place slowly over time. Braces do this by using uncomfortable materials to force your teeth into its place. The elastic material in the Invisalign
There is constant movement in your teeth but places more control on it.
Braces and other aligners might create a great smile, Invisalign helps you achieve the straight smile you always wanted.
2. Don't have to say no to favorite foods:
We know that one of the most difficult things to get used to with traditional braces is the food restrictions. Therefore much of our socializing revolves around food, so it can be really difficult to have to say no to so many common treats, such as popcorn, apples, nuts, chips, and candy. Since Invisalign aligners are removed at mealtimes, you'll still be able to eat just everything you normally would as long as you remember to be vigilant about flossing and brushing afterward. You'll never have to sacrifice your favorite dish for a straighter smile with Invisalign treatment!
Looking beyond party platters and the dinner table, any kind of contact sport can be tough on metal braces and the players wearing them. You can face many problems, the brackets and wires can break or come loose, causing pain or irritation, and of course, requiring extra maintenance visits to the orthodontist's clinic.
Invisalign is flexible enough to remove and put back the aligner and wear a regular mouthguard during practice or the game. The more traditional braces treatments can sometimes get in the way of playing musical instruments. But, Invisalign's removable aligners give you to make all the music you can manage!
3. They are very effective:
Provided you wear your Invisalign aligners for the recommended 20-22 hours daily, treatment with this system can be just as effective as traditional metal braces. The treatment can be useful in very common dental issues like underbite, overbite, overcrowding, and gaps between teeth. You can visit Aubrey family dentistry to let you know if you're a good fit for this treatment before you invest in it.
Maintaining a solid dental hygiene routine is very crucial, however, metal braces can make flossing and brushing a little tricky. Invisalign aligners are removed before brushing, so taking care of your gums and teeth is no tougher than it's ever been. Cleaning the aligners themselves is simple, too. You can clean them with the help of cleaning kits, or you can simply brush and rinse them with warm water instead.
4. Comfortable to wear:
Invisalign aligners are made of a lightweight plastic that is custom-fitted to each patient's teeth. This provides a comfortable fit even when wearing them the recommended 20-22 hours a day. Unlike metal braces, there aren't any uncomfortable metal brackets or wires that can irritate your mouth, gums, or cheeks.
5. Better Appearance:
The transparent Invisalign is most popular among teens and adult patients. This makes the treatment very inconspicuous, which can be a big benefit for anyone feeling self-conscious about straightening their smile. Another advantage is they are removable. So you can remove them for short periods when you attend any special events like weddings, prom, senior pictures, etc. where you'd prefer to show off nothing more than your natural smile.
6. Duration of Treatment:
Those who wear metal braces might expect the treatment to take as long as 5 years. Whereas,
Invisalign treatment can take from only one year, or a year and a half to work its magic and straighten your teeth. With this treatment, some patients notice that their teeth shift into position in less than 6 weeks.
Conclusion:
Overall, Invisalign provides distinct benefits over traditional metal braces. Though it costs slightly more, it is well worth the price. One can find them more comfortable than metal braces. Moreover, it poses fewer risks to teeth and gums and offers beautiful smiles much faster. Anyone considering Invisalign can book a consultation at Aubrey Pediatric Dentistry and Orthodontics to determine if he or she is an eligible candidate to wear them.