Tips to Getting Ready While in a Hurry
Making Your Morning Routine Quick and Easy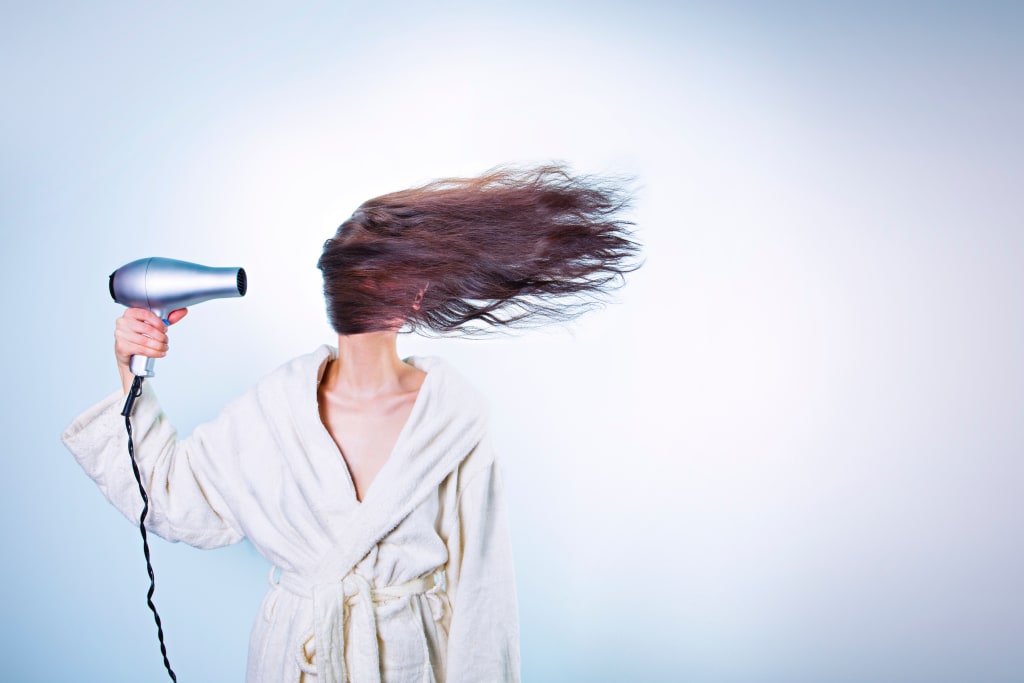 Time is gold, and we should not waste it. Every second should count, because we cannot buy back time. When we are going out with friends and family, we always need to be in a hurry so that the time will not be wasted in preparation. The most common mistake that others commit is preparing for too long. But how can we do it—preparing in the shortest time possible when in a hurry? Here are some tips that you can follow in order to prepare in a hurry while saving a lot of time.
1. In-Shower Moisturizer
Consider using an in-shower moisturizer if you do not want to waste your time showering, drying up, and then applying the lotion on your body and waiting for it to settle. When using an in-shower moisturizer, the pores on the body become wider, and it will accept more moisture that will keep the skin soft. This will save you time, especially if you are in a hurry.
2. Cleansing Conditioners
Cleansing conditioners allow you to clean your hair and condition it at the same time, and it is recommended if you are in a hurry. Using this will allow you to perform two tasks at the same time, and this product really cleans the hair well. Many satisfied customers have stated that they did not expect the result, and they are happy knowing that they saved time and money at the same time by using cleansing conditioners.
3. A Microfiber Towel
Use a microfiber towel after taking a bath, and use it to wrap and dry the hair faster. After taking a shower, one of the most common issues for people is that their hair is still wet, and they are having problems on how to dry it. With microfiber towel, drying the hair can be an easier task.
4. BB Cream and Foundation
Use the BB cream and foundation that satisfies your needs. There is formulation available on the market that will provide the public with an effective way on how they can apply these make up on the skin. Using it would save you a lot of time, especially if you are in a hurry. There are also some formulations that are enriched with moisturizing creams and other similar products.
5. The Three-Step Technique
Learn the three-step technique when applying contour on your face. This technique is widely available on the internet, and you can find certain videos on YouTube and other similar platforms providing the public with the necessary steps on how they can contour their faces faster.
6. Eyeshadow
Choose the right eyeshadow for your skin tone ahead of time. To save you more time—especially if you are in a hurry—try to search for the best eyeshadow color beforehand. You can consult beauty experts or beauty bloggers online if you want to find out which eyeshadow color works best for your skin.
7. Eyeliner
When considering the color of your eyeliner, choose the ones that are considered cool colors. This will highlight your beauty and you should prepare it ahead of time. Put it in the same place where you can easily access it.
8. A Multi-Tasking Product
For your hair, choose a multi-tasking product that would deliver what you really wanted to happen with your hair. A hair perfume can be your best bet when it comes to the maintenance of your crowning glory. It will make your hair smell good, and it will also promote positive growth.
9. Makeup
Use the same makeup products on your eyes, lips, and cheeks. That way, you will not need to be in a hurry when going out. People who tend to use different products on their eyes, lips, and cheeks tend to require more time to prepare. It will be a disadvantage if they need to go as soon as possible.
10. Lipstick
Try to apply lipstick and skip the whole makeup process when in a hurry. If you want to save a lot of time, ditching makeup products will be your best bet. Another advantage of using a red lipstick would be to highlight your natural beauty.