Time-Saving Beauty Tips You Must Know
For the Incredibly Busy Person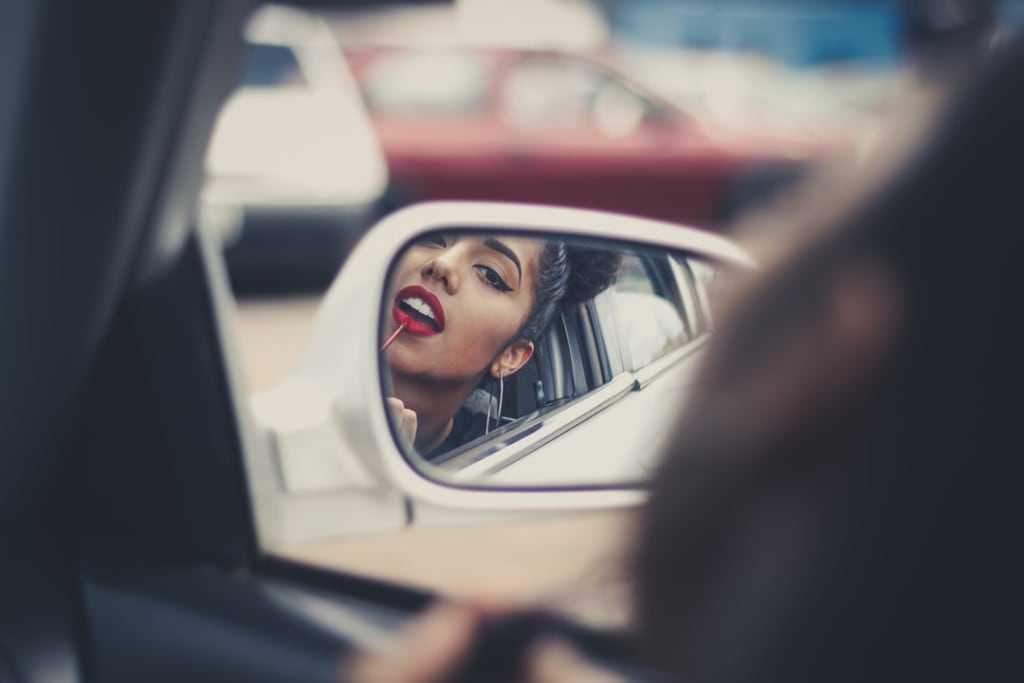 Photo by Gustavo Spindula on Unsplash
Most of us know the stresses of a busy life, whether you are a buzzing business professional or a stay-at-home mother. As if your work is not demanding enough, you must also look well-kept for your career or just for your self-esteem. It is also in human nature to want to look good to attract a mate, yet we feel overwhelmed with time-management as a huge factor in our day-to-day responsibilities.
I'm sure you have known a time you forgot to set your alarm or slept late, and when you awoke, you hardly had any time to manage your bedhead and/or unmade face. Maybe you had a longer night than you had initially intended, you fell asleep, and you woke up with smeared makeup incredibly close to your shift or meeting. Whatever the case, here are some must-know beauty tips for the incredibly busy person.
1. A lighter brow look won't hurt.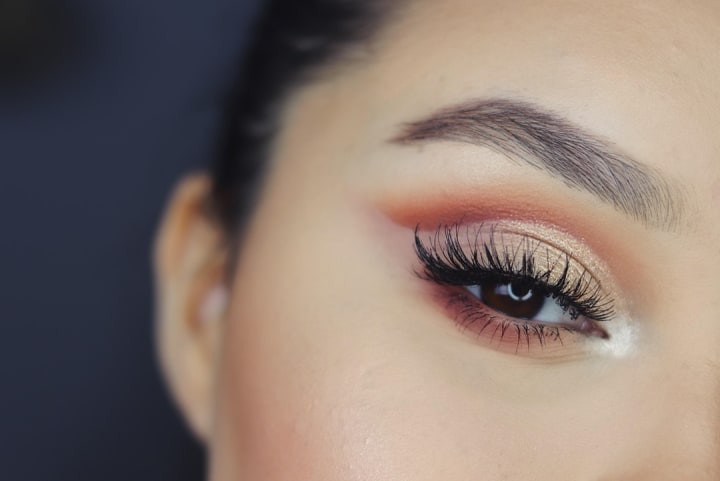 We all know the power of the brow. They frame the face, and at some point, you have seen someone without them who once had them and they looked incredibly...well, to sugar-coat it, weird. Because these little guys are so incredibly important to our physical identity, many of us take our time with grooming and accentuating them. But we have to be to work in a hurry, remember? Or we have to keep the kids alive and get ready to go run our errands. We all want on-fleek eyebrows, but instead of shoving your face in the mirror and obsessing about if what you've drawn is even, look at your watch, take a breath, consider travel time, and pick up a brow tint (or mascara if you don't have a tint) and comb your brow hairs with a very light hand. You can build up to the darkness you desire. It is important to do so with a light hand, lest you create an unwanted, dark splotch. This should dry relatively quickly.
If you'd like, you may use a shadow for a quick fill over your lightly-coated hairs. I used to spend an hour on my brows when I was a teen, but with two kids and a job, I cannot afford that luxury anymore, and I am happy for that; I stressed far too much before for a less natural look. Nowadays, if I am not rushing, I will shape, fill, and powder. But if I am forced to rush, I still make sure my brows look nice. Leaving it at a feathering or two with a wand doesn't hurt when you've "gotta motor" (thanks, Winona Ryder, Heathers). As a last-minute person who sleeps as late as they can, I highly recommend this.
2. Perfect Without Perfectionism—The Eyes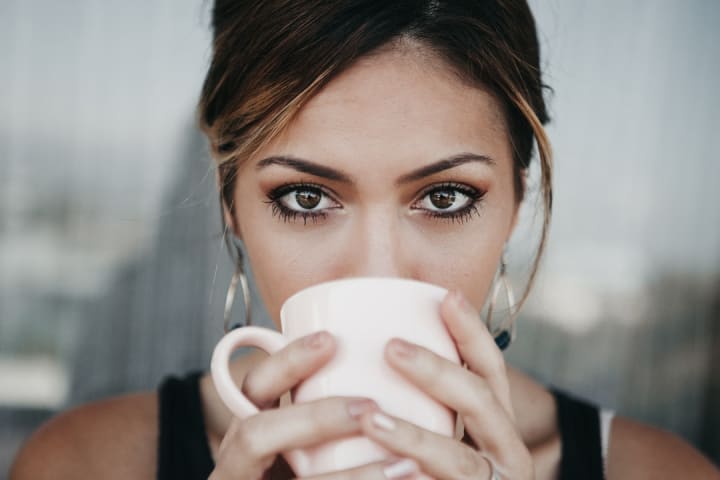 If you are anything like me, you love your eye makeup—particularly the famous winged eyeliner. I have studied and tried several hacks for a quick, perfect wing, but nothing seems to work 100 percent of the time, especially when you are in a hurry. Let's say that I have a half-hour before I need to be out the door: I may try a winged look, and in that case, I steer clear of liquid liners and reach for a gel and an angled brush instead. But for those time-crunched mornings, the winged look is not an option, no mater how many Q-Tips I keep near or how much concealer I may have. We go nuts if we see the slightest asymmetry to our wings, and before we know it, it's time to go!
For times such as this, I have a few quick go-to options:
Light eyeshadow (or no eyeshadow at all) and mascara for "I have to be in the car in minutes,"
Lining the waterline and mascara for "I really should be going soon and I still have to get my outfit of the day on,"
A smokey look instead of a crisp line, using a kohl eyeliner pencil and a smudger (find a reliable, slightly firm smudger. Some cheap smudgers are very firm and can hurt). Set with appropriate shade of shadow. This gives me the darker look I am looking for without the frustration of perfect lines, for "I have some time, but not a great lot of it."
My eye look is usually the icing on the cake for me, and also the most time-consuming. I don't like to go out with bare eyes. If you share this preference, this tip may help considerably: In a bind? Forget a winged line. I know it's tempting, it's a staple in today's makeup trends, but sometimes it's just not the best thing to try.
3. A rushed, heavy lip is a nightmare.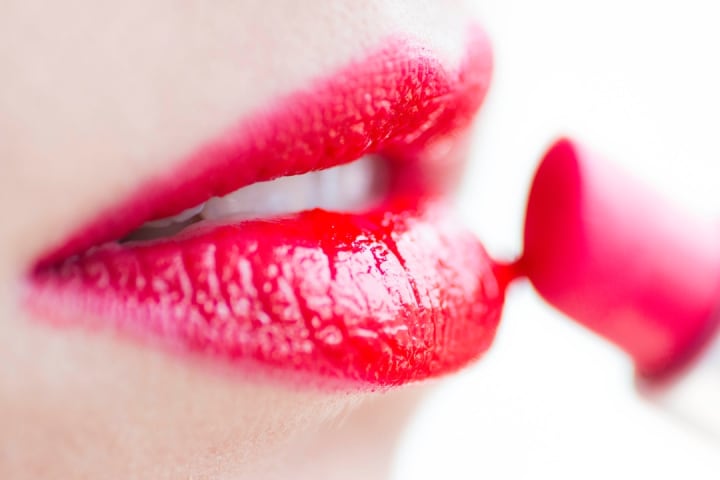 Whether you have full lips that you want to dress up or you have thin lips you want to make look bigger, you are beautiful with a lighter look, too. If you are in a rush, instead of grabbing a lip liner and a matte, liquid, or dark lipstick, invest in a good lip balm and a lip stain or tint (hey, I have tinted lip balm. Two birds, one stone!). Don't put yourself through the hassle if you know you'll risk being late. At the end of the day, none of your customers or patients are going to judge you if you skimp on the lipstick.
We all want Hollywood lips, but your lips are doing the main job: being in the shape of lips! Moisturize your lips quickly and pat on some stain. Research what shade would go best with your complexion. Corals work well for me for a lighter, quicker look. It lasts longer during your busy day, anyway, no need to run to the restroom to reapply. I can't tell you how many times I've attempted a quick, full lip look with a red, a wine, a mauve, what have you, and found myself wiping away excess and accidentally wiping some onto my face. It's infuriating. Hydrate and give yourself a soft pout for daytime instead of a sultry night look. Less chance of it getting on your teeth for your clients to see, and your boyfriend (or girlfriend) will probably like it better, too.
4. Establish your rock in conquering a bad hair day.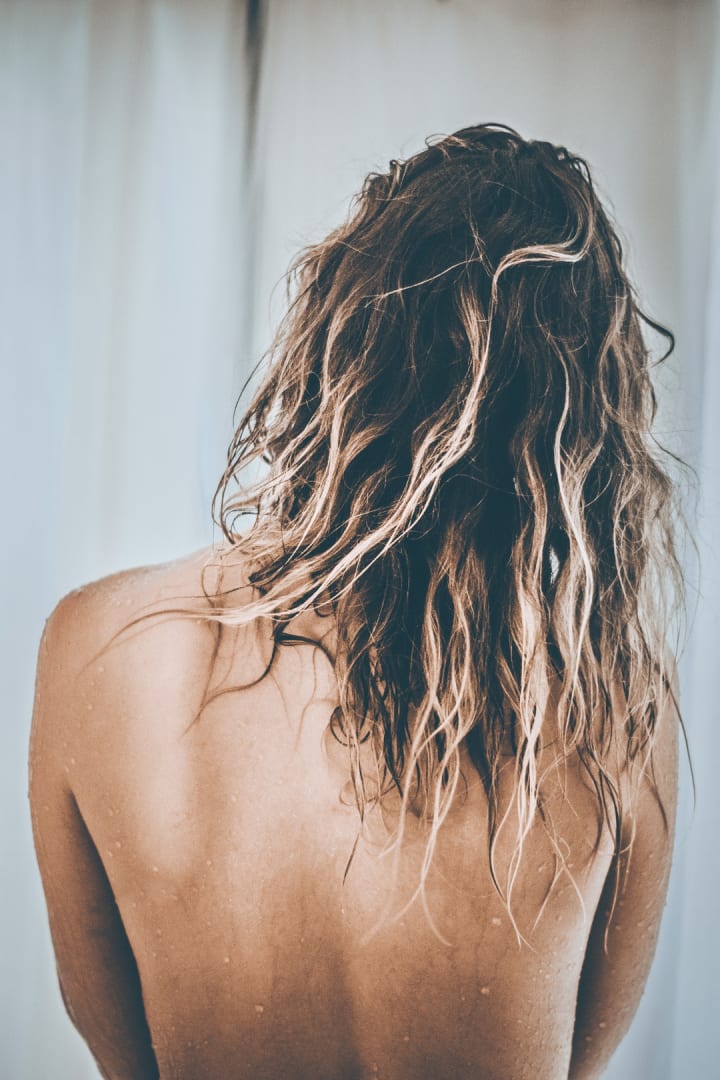 We all loathe a bad hair day. Everyone's hair is different and behaves differently, but there are some common obstacles we face in trying to have nice, neat-looking hair for the day. Here are some tips on dealing with different types of hair blunders:
1. You don't have time to wash your hair.
If you are like me, you have thick hair that is not prone to getting "greasy." If you are like some of my friends, your hair can get greasy overnight. You're not gross, you just have a different hair type. But that doesn't stop you from feeling gross. Invest in a good dry shampoo. Use in a well-ventilated area and spray a good distance from your head. Too close or too much, and you'll wind up looking like you have dandruff. Check out the trial-size section of your local drugstore, some have small dry shampoos. Carry one in your purse in case of emergency.
2. You don't have time to straighten your hair.
If your hair is on the longer side, brush it well. If it poofs after brushing (story of my life), throw in a bit of product. Paul Mitchell's Super Skinny Serum works wonders for wild hair. Continue below...
Once your product is in, either hang a bit of bang down and pull the rest of your hair into a high bun and loosen the bun by fanning it out to your sides, or wear your hair in a braid. You can also get some cute, large jaw clips and pull your bangs back, clip, and tussle the front for a bit of volume.
If you usually straighten your hair and it is short, but you are low on time, use a good texturing putty or cream to tame the madness. Also for shorter hair, if you are too tired to straighten your hair at night for the next day, take a shower, towel-dry and comb your hair straight, then wear a knit hat to bed. Your hair will be tame in the morning. Just make sure your hair is slightly damp, not wet. Make sure when doing this to only do it on occasion and to wash your hat. Otherwise, mildew can occur. Don't abuse this hack.
3. Your hair is flat and you want some volume in a rush.
Don't reach for that curling iron if you know you don't have the time. Tease your hair with a comb and use some gel or spray to hold. I'm not talking about going full-out 80s or scene kid, but adding a quick bit of body to your hair. If your bangs lay flat on the sides of your face, try a haircut with with a razored side-bang. It will add more 'oomph' and take some time and heat off of you and your hair.
4. Invest in some fun jewelry and waist belts.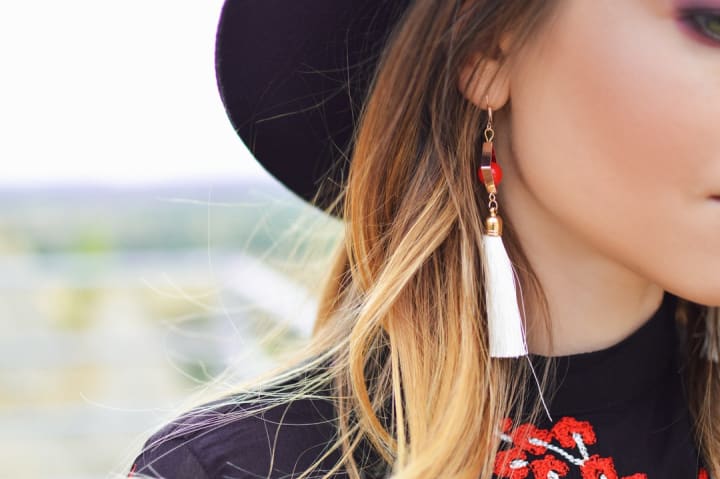 Hardly have time for anything above, even? Well, then make your outfit look good! There is usually a dress code for most work environments, so you can't exactly just wear a low-cut shirt and dazzle others with your . . . wits (thanks, Julia Stiles, 10 Things I Hate About You), just like you can't cheat on a bad hair day by wearing a hat to work, unless you work in a mall hat shop. So focus on your outfit. Get some cute, attention-getting jewelry and turn that shirt—or dress—into more of a statement with a cute cinch belt. They are affordable and make rushed life much easier. Use one of these and some jewelry when you can't find a becoming outfit. The jewelry will also distract from your barer-than-usual face, and will look refreshing as something chunky and dramatic up against a simple look. It's a good balance! You don't need a dolled-up face to look well put-together.
5. Relax.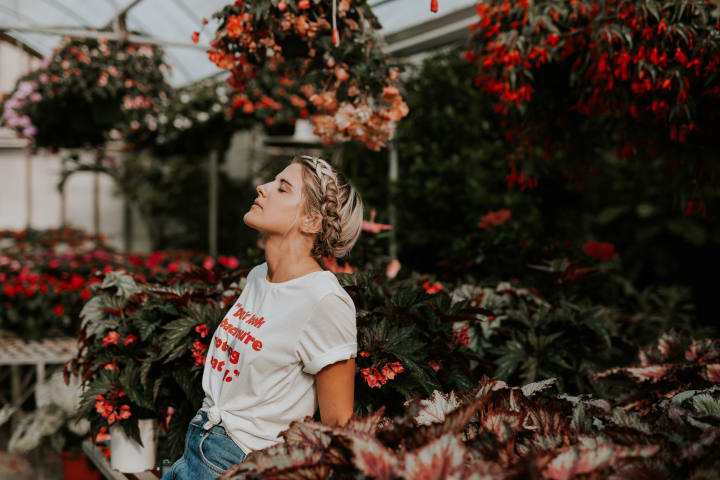 Okay, so this one isn't a time-saving beauty tip, but it IS a beauty tip! Stop stressing so much. Take a moment to enjoy the things around you, take care of your body, and get your rest! Eat your veggies, watch some Netflix with some buttery popcorn in your jammies, lay back and listen to some calming music, sway in the middle of the room with your eyes closed. Go to bed on time. Beauty rest is real, and if you keep stressing, as your parents said, your face will get stuck that way.
Thanks for reading! I hope this helps you busy bees!