This Winter, There Are 4 Things You Should Be Doing For Your Skin'
This is for you!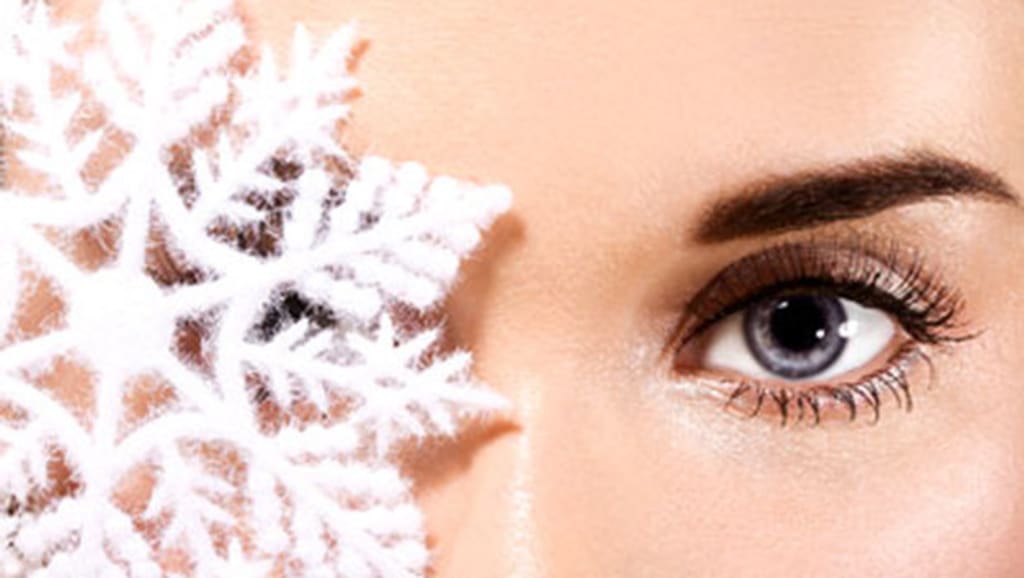 When you think about skin care, topicals are probably the first thing that comes to mind. And for good reason: the items you use on your skin can have a significant impact on its health. But, according to Stacie Stephenson, DC, DNS, a functional medicine specialist, your approach shouldn't be superficial.
"Anything having to do with your body can be used to functional medicine, and skin care is no exception," she explains. "If you have a skin problem, such as acne, rosacea, eczema, psoriasis, UV damage, or wrinkles, you can treat it topically. The functional medicine approach, on the other hand, is more likely to treat skin problems from the inside out, rather than the outside in, by improving your diet and eating specific skin-improving foods."
This all goes back to the attitude of functional medicine, which focuses on treating the underlying cause of problems rather than just treating the symptoms.
"Functional medicine is both a new and old approach of doing medicine," explains Dr. Stephenson. "Traditional medicine categorizes symptoms and their intensity in order to make a diagnosis and treatment, which usually include drugs and/or operations. This is sometimes necessary, such as when doctors must intervene to save someone who is experiencing a heart attack or perform life-saving cancer surgery. However, in functional medicine, we recognize that a symptom can be caused by a variety of factors, therefore rather than focusing on symptoms, we seek to identify the root cause of symptoms."
Are you ready to tackle your skin care in a more holistic way? Continue reading to uncover Dr. Stephenson's top winter skin-care advice from a functional medicine perspective.
Follow these four winter skin-care techniques from functional medicine.
1. Include healthy fats in your diet.
"Healthy fats, such as those found in fatty fish, avocados, and walnuts, assist to maintain your skin soft and supple from the inside out," says Dr. Stephenson, a member of the American Nutritional Association's board of directors. "You'll notice a change if you eat a plant-centric, whole-food-centric diet with lots of seafood because you'll be giving your body everything it needs to maintain your skin healthy, radiant, and vibrant."
During the winter, Dr. Stephenson recommends eating fatty fish like salmon or mackerel two to three times per week. If it doesn't appeal to you, she recommends taking a fish oil supplement.
2. Eat lots of colorful fruits and veggies
Many skin problems, such as eczema, acne, and psoriasis, are caused in part by underlying inflammation, according to Dr. Stephenson, who recommends following an anti-inflammatory diet.
She claims that "colorful fruits and vegetables combat inflammation for a smoother skin with less redness and acne." Maintaining a colorful plate and eating the rainbow ensures that you are obtaining a diverse range of nutrients. Red fruits, such as tomatoes, watermelon, and grapefruit, are high in lycopene, a carotenoid that can assist the body fight free radicals that can damage collagen and elastin fibers, which keep your skin tight.
3. Stay hydrated inside and out
Drinking water not only makes you feel better and contributes to healthy aging, but it can also improve the appearance of your skin."By increasing your body's moisture content, drinking half your body weight in ounces of water every day can help prevent chapping and redness," explains Dr. Stephenson. So keep a water bottle accessible and drink plenty.
You should also think about how much moisture is in your air. If you live in a dry climate, a humidifier might help you maintain your skin's health.
"A humidifier can help maintain your skin plumped up and dewy, especially during the dry winter months if you use it at night when central heating can suck the moisture out of your skin," explains Dr. Stephenson. "As an added bonus, it can help your body withstand illnesses by improving sinus moisture."
4. Keep your room cool while you sleep
"Sleeping in a hot, dry room with the heat blasting can quickly dry out skin, leaving you feeling parched and your skin flaking and dry in the morning," Dr. Stephenson explains. "Keeping your bedroom at around 65°F during the night is beneficial for your skin and also for your sleep quality."