The Top Summer Beauty Must-Haves
Be ready for the beach, pool, and warm weather
As this never-ending pandemic seems to be wrapping up, many of us are in high hopes for a "real" summer. Sunny beach days, tanned skin, and cute bathing suits are all on the horizon. So, as we begin to pack our beach bags, I'm going to share with you 8 summer products that will make you feel ready from head to toe.
1. Summersalt Swimwear - sustainable, affordable suits
Summersalt is a women-made company that sells cute, fashionable swimwear that is necessary for this summer. As well as being fashionable, their suits are also made with recycled textiles. This ethical company also provides bikinis and one-pieces with a variety of sizes ranging from XS to 2X. This company is almost guaranteed to have a suit for you.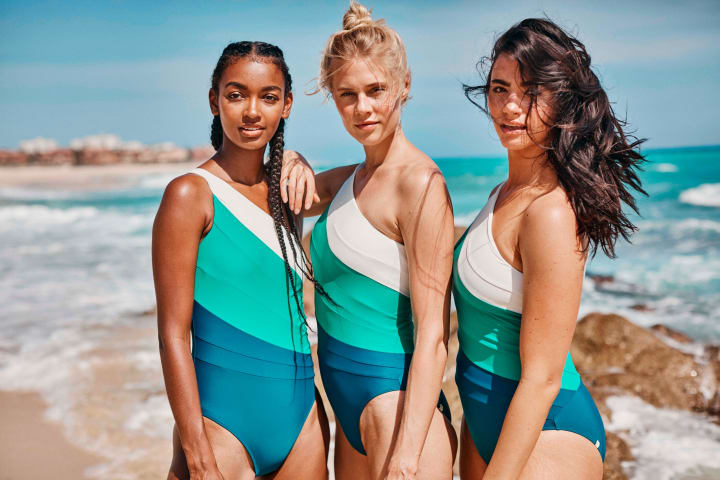 2. Supergoop! - Glowscreen SPF 40
Keeping your skin safe and healthy is just as important as looking good, especially when you're in direct contact with UV rays. This multitasking sunscreen keeps your face hydrated and protected, as well as leaving a dewy finish that makes you look radiant. This sunscreen works as a makeup primer that will keep your makeup looking good all day, for all skin types. Most importantly, this product will not be leaving that ghostly cast that many sunscreens do; its sheer liquid formula will blend seamlessly.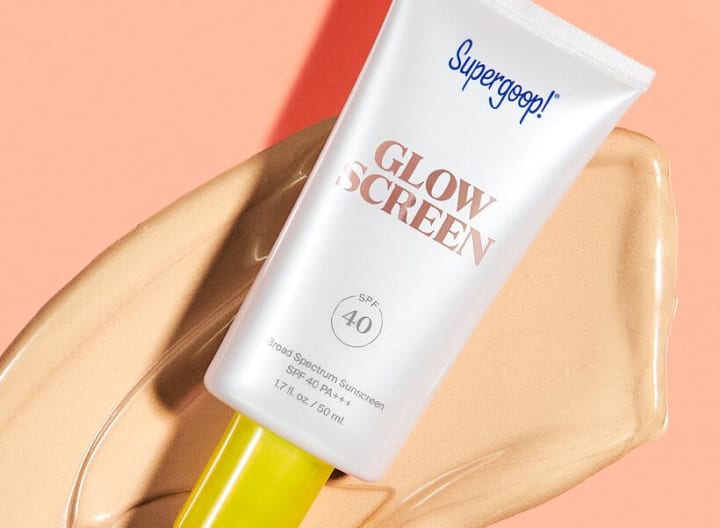 3. Glossier- The Makeup Set
Glossier has been revolutionizing how we see and use makeup since it began in 2012. We have stopped reaching for foundation, and head for tinted moisturizers. Less has really become more. When Covid-19 hit us hard, many stopped wearing makeup altogether. But, if you're the type of person that likes a subtle look to get you through the day, this makeup set is for you. This discounted set comes with a brow product, a cream blush, and a mascara that will help you get out the door with only 3 steps. These products are very easy for beginners to use and will simplify your morning routine.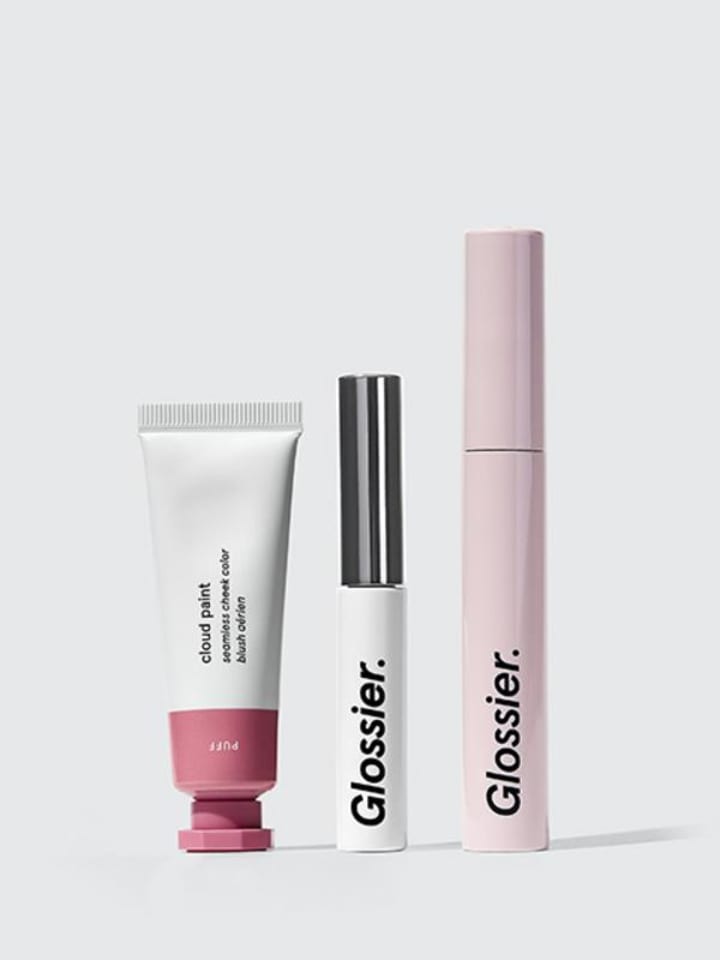 4. Essie Gel Couture - Sunset Soiree
We all know the struggle of a freshly-painted finger or toe chipping the day after you get your nails done. However, gel or acrylic nails are often too expensive and extremely damaging to your nails. Essie's Gel Couture line of polishes is here to change the game. These polishes apply just like normal nail polish, but leave a gel-like finish and last for days. "Sunset Soiree" is a perfect summer color that is bright without being too neon; it is a flattering coral color that suits all skin tones! You can enjoy this color without worrying that it will chip anytime soon.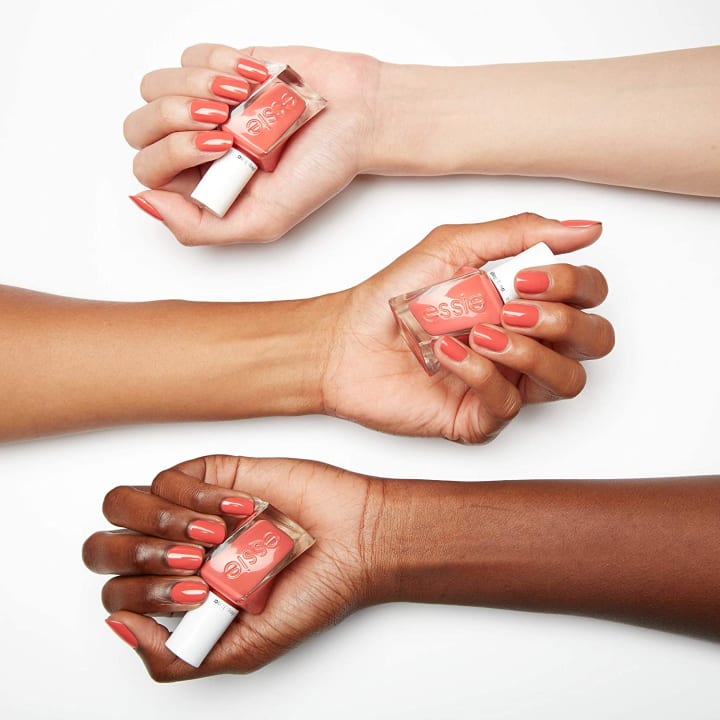 5. Olive and June- The Poppy
Maybe you love that Essie nail polish, but are terrible at applying! One hand always turns out better than the other, and you're left scraping excess polish off your hands. Thankfully, Olive and June thought about this. The Poppy is a handle that attaches to your polish battle that makes the at-home manicure process even easier. It gives you more control while applying, and leaves your manicure looking like it was professionally applied. Doing your own nails just became less of a chore and way more enjoyable.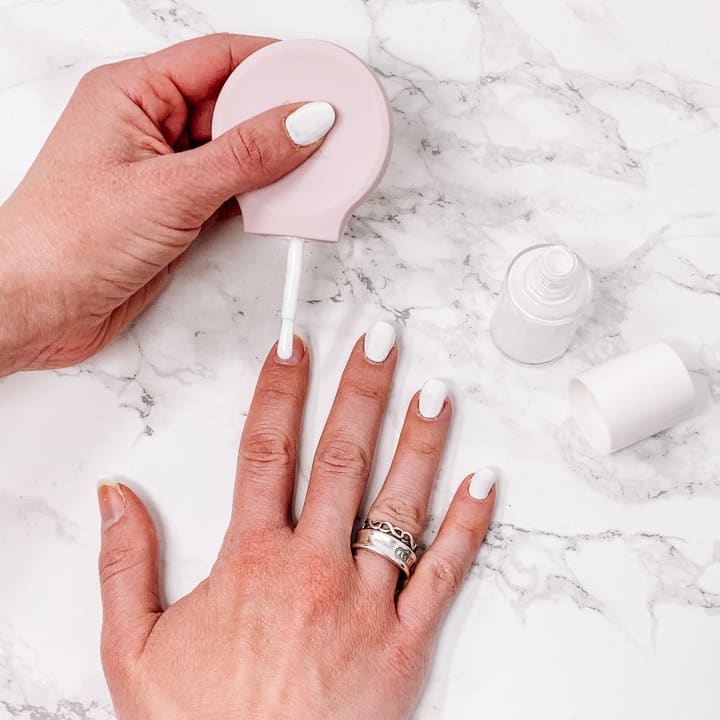 6. Billie- Razor Starter Kit
If you prefer hairless legs during the summer, achieving that look may be time consuming and difficult, especially for women. For decades men's razors have been packaged in pink and labeled that they are "for women," and then slapped with the Pink Tax. However, women have more curves and angles that a men's razor cannot handle. Billie is different. This women-made razor is easy to use, leaves a smoother shave, and is more inexpensive. This kit includes a handle, 2 5-blade cartridges, and a magnetic handle that will keep your razor secure wherever you leave it. You also have the choice to get new blades delivered every month. Any woman that wants to shave for the summer needs this kit!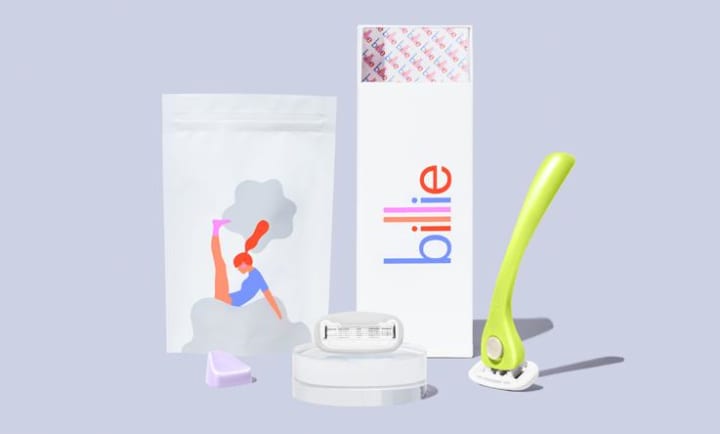 7. Kayu- Straw Beach Bag
A tote is essential for the beach or pool, so you aren't juggling your phone, sunscreen, book, and towel all in just two hands. Kayu sells eco-friendly bags that are made by women in the Philippines, Indonesia, and Asia. These women use techniques that have passed down to them by family for generations. Kayu is preserving their culture while also helping these women earn a living wage. Not only are the bags ethical, but that are also the perfect practical item to pair with your swimsuit and sandals. Kayu's St Tropez Pom Pom Straw Tote is the perfect size for all your beach day essentials. This straw tote can also be transitioned into a fashionable work bag for the colder months.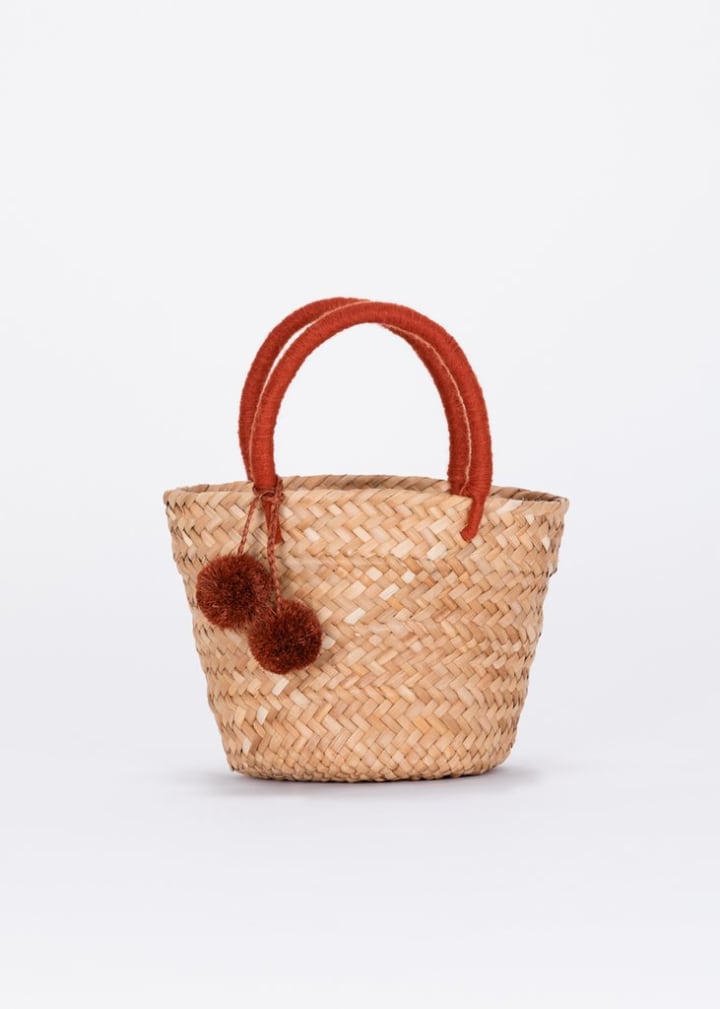 8. Yeti- Rambler 20 oz Tumbler With Magslider Lid
The keep your drink cool all day wherever you are, Yeti has you covered. The make sure you can enjoy your ice-cold drink for hours, despite the hot weather, this tumbler will keep your drink refreshing and cool. It is reusable, dishwasher safe, and rust-resistant. Don't worry about this cup denting when you drop it, it's made with kitchen-grade stainless steel that will not scratch or dent. It keeps hot and cold drinks the same temperature, so it is perfect for year-round use. It also comes in 13 cute colors.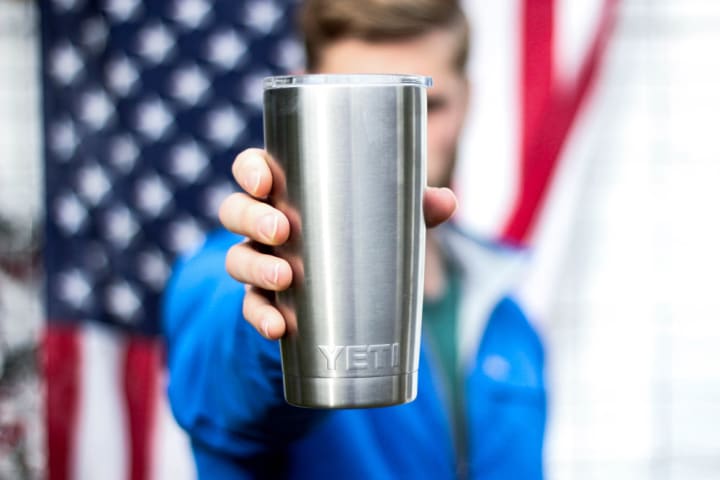 These 8 products will keep you looking and feeling good all summer long. It is possible to have an enjoyable summer while staying safe; these products help with that. Enjoy the beach while feeling completely comfortable and happy, whether it's with your fresh manicure or your ice cold drink.