Created with FOREO
The Black Friday Roundup: 12 Beauty Investments You Need to Buy
The winter might be cold, but these deals are red hot. This Black Friday, make sure that you invest in your own glamorous self.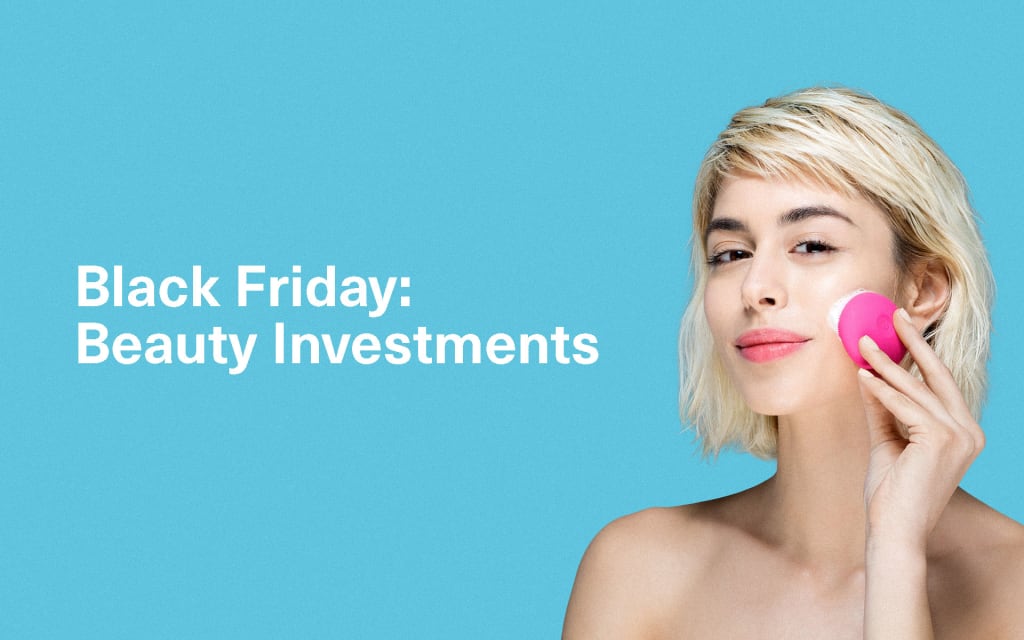 It's getting close to that time of the year again—that magical time when all the best goodies you've been yearning to buy for yourself finally go on sale!
Black Friday is coming up sooner than you think, and if you're like most people, you're already planning what you'll want to do with your spare cash. It used to be that this meant planning an itinerary at your local mall, but these days, things are simpler. We have the net for that.
Among beauty fans, this is the best time of the year to stock up on luxury goods. If you want to kick in the new year with better beauty supplies and a more luxurious look on life, give these awesome deals a try.
We spend a third of our lives in our beds, but does that means that all those nights are filled with beauty sleep? Not necessarily. Most pillowcases are made of coarse fabrics that tend to grate against your skin.
If you want to prevent skin damage to your visage, it's a good idea to grab a silk pillowcase, such as the ones provided by Slip Queen. Besides, who doesn't like that silky smoothness rubbing up against their faces?
LUNA Mini 2 Facial Cleansing Brush by FOREO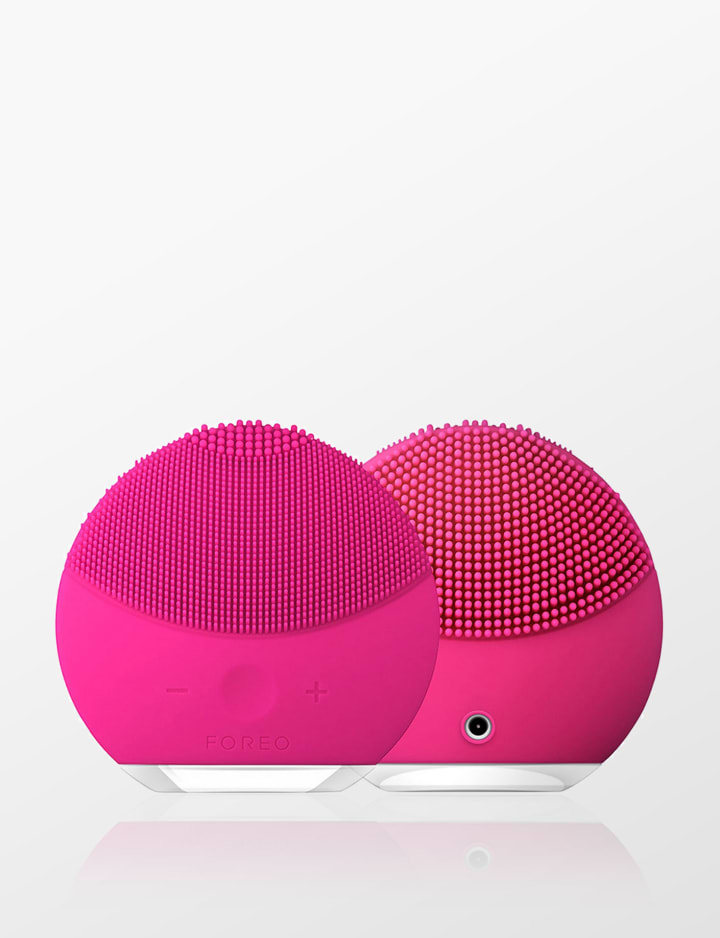 FOREO has become one of the breakout skincare names of 2018, and it all really started with the wild popularity of the FOREO Luna. This gentle exfoliation and cleansing brush was designed to help get rid of impurities without the roughness of a typical cleanser.
The Luna Mini 2 is a facial cleanser that's easy to use, easier to clean, and works wonders on your skin. Even more, you don't even need to change brush heads with this! Once you give it a try, you'll understand what makes people love FOREO. Buy now for 25% off on Black Friday
Yellow teeth can happen to just about anyone, including those of us who brush religiously. A trip to the dentist for a bleaching session can be both costly and painful, which is why many people are now choosing to go the DIY route.
This whitening device by GLO Brilliant allows you to safely and effectively turns your teeth a lighter color in the comfort of your own home. Best of all? You don't have to deal with that gross gel stuff anymore.
Most people are aware that sunlight can damage skin, but what they might not be aware of is that light can also help your skin too. Truth be told, it all depends on the light frequency, the brightness, as well as amount of time spent in light.
This specialty light by Trophy Skin is an anti-aging device that is FDA-cleared to treat wrinkles. Red light therapy has been linked to better skin quality, sun damage reversal, and even lower chances of developing fine lines.
This is the same model dermatologists use to give people glowing skin. You can buy a RejuvaliteMD on Amazon during Black Friday.
The UFO Smart Mask Treatment Device by FOREO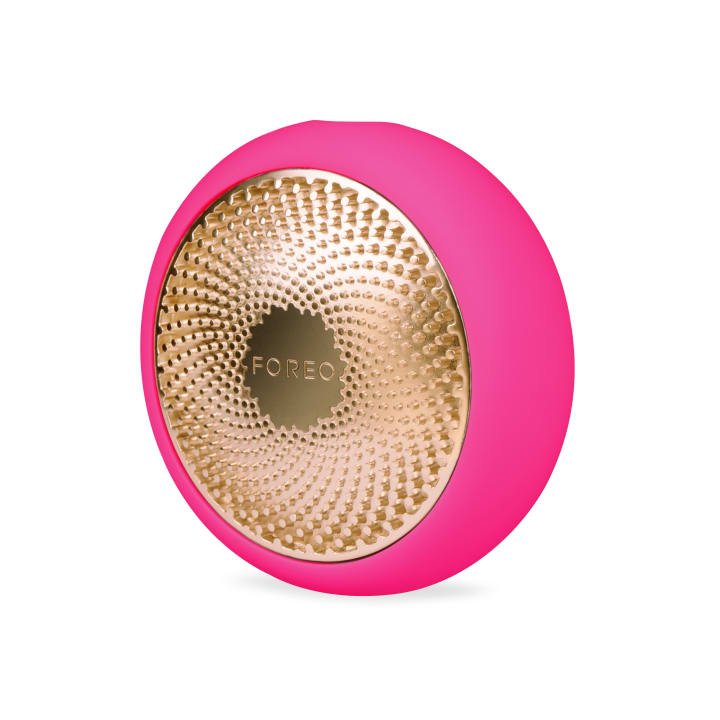 FOREO's newest claim to fame is its bleeding-edge technology found in the UFO, and like the name suggests, it'll give you skin that's out of this world. This device uses LED lights and heat variation to maximize the effectiveness in your facial masks, and it even tailors your treatment to your skin type.
We weren't kidding when it came to the techy side of FOREO. Everything involving this mask kit is controlled from your cellphone, making it one of the coolest smart devices to hit the beauty industry in recent years.
If you've been looking for a new way to get your spa on without a lot of cash involved, the FOREO UFO will be one of the best beauty investments you could possibly make on Black Friday. Buy now for 25% off on Black Friday
DRYBAR is known for being a company that helps people make their hair workable, and they do it by creating blowdrying tools that rival the work that hairstylists can do.
For those who have very unruly hair, nothing quite beats their Brush Crush. This hair brush straightens your hair using a heated base and ionic technology. The end result is hair that looks like it came fresh from a blowout bar.
If you have every been to an upscale spa, then you already know that facial steamers are in. Adding steam to your face helps open up your pores, hydrate, and also melt away impurities that would be otherwise too deeply lodged in your skin to remove.
Dr. Dennis Gross created a wonderful spa steamer that works just as well at home as it does in the office. Your skin will thank you for this investment, and so will your selfie habit.
Have you ever wanted to go to a specialty dermatologist in hopes of getting those fine lines around your eyes treated? In the dermatologist's office, those kinds of treatments can cost an arm and a leg. With Tria Beauty's at-home tool, you can get spa-level results at a fraction of the cost.
This is one of the only home devices to be FDA-cleared for the use of wrinkle correction. Most people see results within a couple of weeks, with their results getting increasingly impressive as time goes by.
Most beauty aficionados have, at one point or another, spent time in front of a mirror applying makeup only to find out that the look they worked so hard on doesn't look to good in broad daylight.
Simplehuman decided to give people a way to fix this problem for good by creating a vanity mirror that contains the full light spectrum. If you're tired of having minor imperfections show up, this will be a godsend.
Issa 2 Rechargeable Electric Toothbrush by FOREO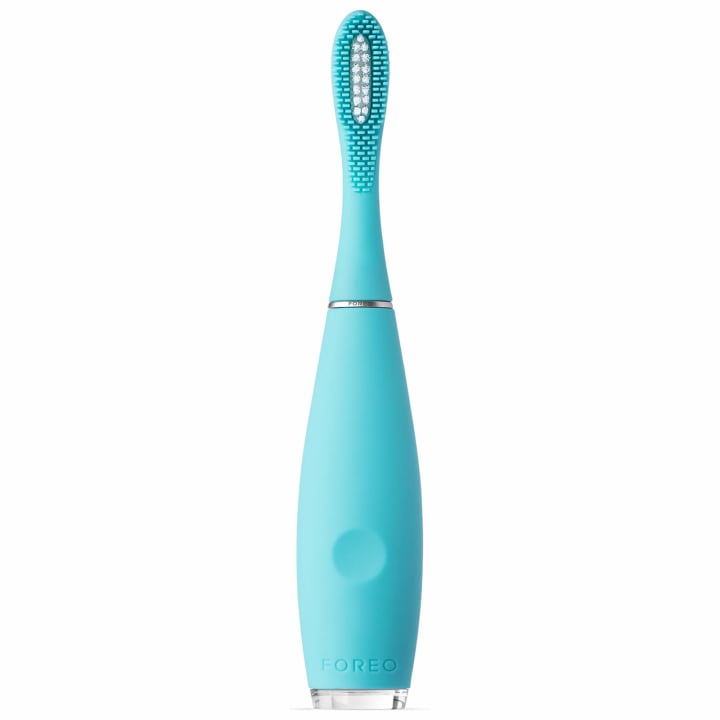 Having a glowing white smile is part of having a great look, and let's face it, there's nothing attractive about bad breath, either. If you're looking for a better way to brush your teeth, FOREO has you covered again with the FOREO Issa 2 Rechargeable Electric Toothbrush.
Silicone is easier to clean and also remains sanitary for much longer than a typical toothbrush will. If properly cared for, the Issa 2 can become one of your best investments on your dental health you've made in recent years. Buy now for 30% off on Black Friday
It's amazing what having the right hair dryer can do for your looks, isn't it? Dyson created a Supersonic Hair Dryer that makes you rethink what you know about blowouts.
Along with being incredibly fast at drying out hair, the Dyson has built-in temperature controls that keep temperatures low, even going so far as to keep the entire instrument cool to the touch.
It's quiet, has multiple settings, and helps prevent heat damage to hair. Maybe you don't need your stylist after all!
skincare
About the author
Ossiana Tepfenhart is a writer based out of New Jersey. This is her work account. She loves gifts and tips, so if you like something, tip her!
Reader insights
Be the first to share your insights about this piece.
Add your insights