The Biggest 30 Spring/Summer Makeup Trends 2020
https://styletofashionworld.blogspot.com/2020/05/13-biggest-makeup-trends-2020.html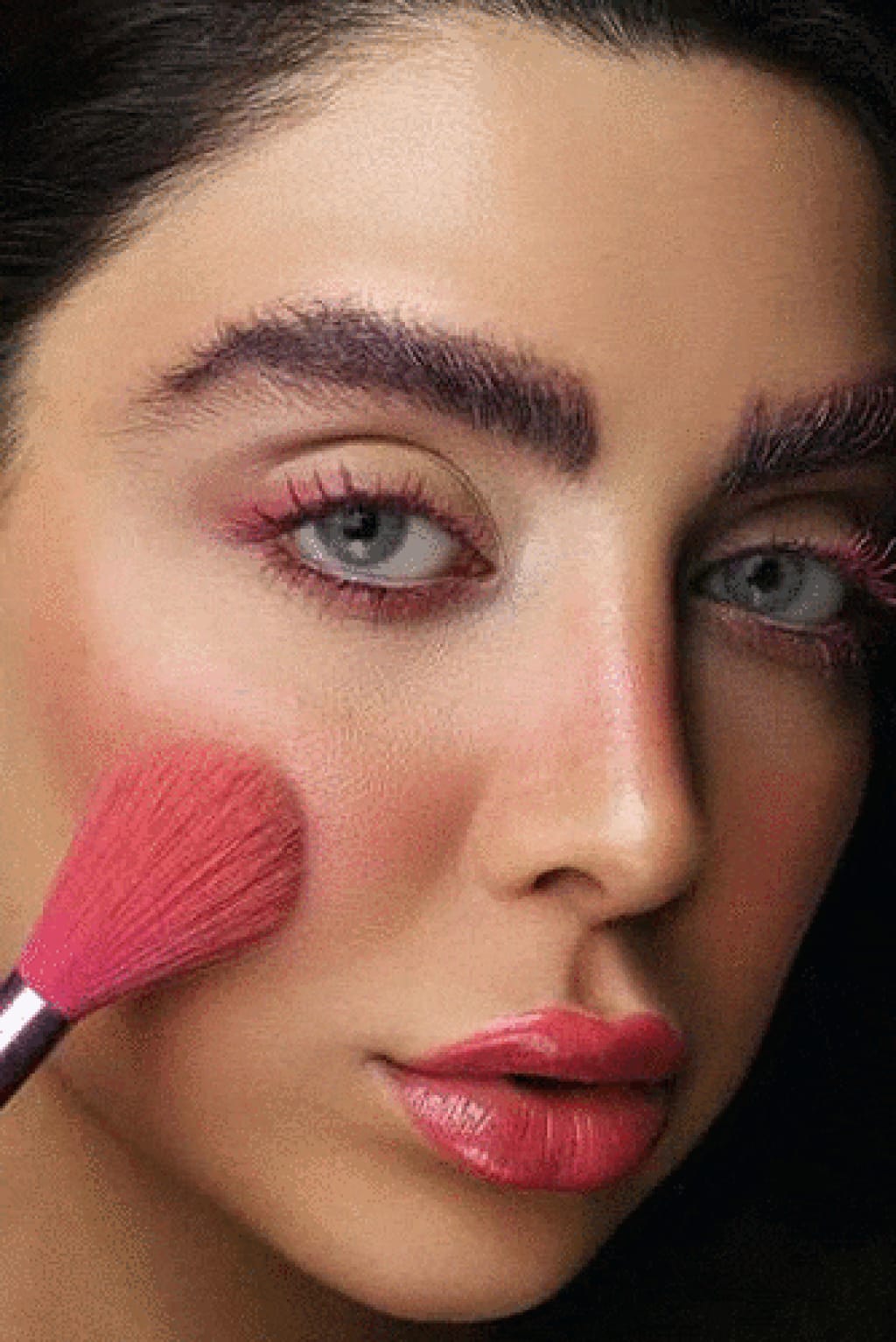 https://styletofashionworld.blogspot.com/2020/05/13-biggest-makeup-trends-2020.html
Summer is not just warm. You can rock your summer with your makeup. You don't have to be freaking out for makeup in summer. 2020 makeup trends will remove your worry about melting your makeup in summer outdoors and travels. Your skin will feel fresh air with this vibrant makeup. 2020 has come with 'The Biggest 30 Summer/Spring 2020 Makeup Trends 2020' with new looks, new beauty inspirations. This year's makeup look has been put behind all past faces.
Do you know why? Because this year, makeup trends have neon makeup look, bright mascara look, Combo coloured eyeshadow, floating eyeliner makeup look, pink lips, bold white eyeliner and more.
So, why are you waiting?
This is the right time to explore these new makeup looks with 'The Biggest 30 Summer/Spring Makeup Trends 2020'. So, choose your favourite makeup looks and enjoy this spring/summer.
You will see these makeup trends' 2020 looks.
Such as Lower liner makeup, Neon makeup, combo-coloured eye, Animal print eye makeup, Glossy eyeshadow, Fluttery mascara, Floating eyeliner, Watercolor makeup, Pastel eyeliner, Red smokey eye, Subtle lip stain makeup, Pink lip, purple eyeliner, purple eyeshadow, bold white eyeliner, goth lip makeup, classic sky blue eyeshadow, red lips look, cit-cat eye, coral matte lip, no-makeup look, juicy summer lips, glitter smokey eye, eye embellishment, contrast spring vives, and more.
# What are the newest and most popular makeup trends in 2020?
If you want to know the latest makeup trend this year, then the Neon makeup trend and Bright colouring mascara. Neon trend has become one of the most popular makeup trends in 2020. And bright mascara has rocked this year.
# Was glossy lips back in 2020?
Yeah, you will be surprised when you know that your favourite glossy lip look has come back.
So, leave your older glossy lip makeup and buy a new one.
See The Biggest 30 Summer/Spring Makeup Trends 2020:
1. Lower Liner Look
Lower Liner Look
You can see a blue colour lower liner look. Blue is such a colour that anyone wants to try. But you can try your lower-liner makeup look with any colour you want. Wear a lighter shade or the same colour in lower liner than your upper liner colour. By this, it will create a vibrant look in your eyes.
2. Neon New Eye look
The neon trend has become one of the most popular trends. It will really give you a summer spring look. And if you don't have all the shade just like the image, don't worry. You can create your neon makeup look with just only one shade. So, hurry up and try this one.
3. Combo-colored eyeshadow look
Combo-colored eyeshadow look
One colour or two colour eyeshadow is an old trend now. Give your eyes more wings and shine with combo coloured eyeshadow. A combo-coloured eye is excellent if you can carry this one. The Colour combo is giving spring/summer vibes. As if this look seems too heavy on your eye, it won't be cool. So, if you think you are ok with this, then try this.
4. Goth Lipstic
Forget about the red lip, pink lip. Now it's time for Goth lip. Spring/ Summer makeup trends 2020, Goth lip will give you a shade between brown and burgundy. This is for you if you want a vampire look with your light shade denim or light shade other outfits. And look at the model. Isn't she look bold?
I personally love this goth lipstick. You should try it. It will look good with light shade outfits.
5. Animal print eyeshadow look
Do you ever think of eyeshadow of animal print? If I was asked, I would say no. These Makeup trends are really cool. Like other eyeshadow, this animal print is fantastic also. When you are about to try this, apply it carefully and slowly. Otherwise, it won't give you the right look which you want.
6. Red Lips
If you ask, which makeup look never faded away and still rocks every season's runway? Then the answer is red lip makeup look. Red is such a bold colour that represents passion, power, love. So, you will wear red in your makeup. It will mean a bold look. And don't stick to just one look. Rock your red lip with a glossy red, cherry red, mattered.
7. Glossy eyeshadow look
Isn't this the look you are craving for most? A glossy makeup look isn't new. Still, it is one of the most popular eyeshadow trends. Why? I think I don't need to tell you why. Look at the image. How much stunning she looks in glossy eyeshadow! Try this one today and make your boring summer cool.
For more makeup trends, visit, "The Biggest 30 Spring/Summer Makeup Trends 2020"
makeup
Let your style to be fashion. Get the latest fashion and greatest celebrity style, runway trends, street styles, beauty, skincare and makeup ideas.
Receive stories by Style to Fashion in

your feed