The Basics Of Dealing With Hair Loss
Do you have hair loss?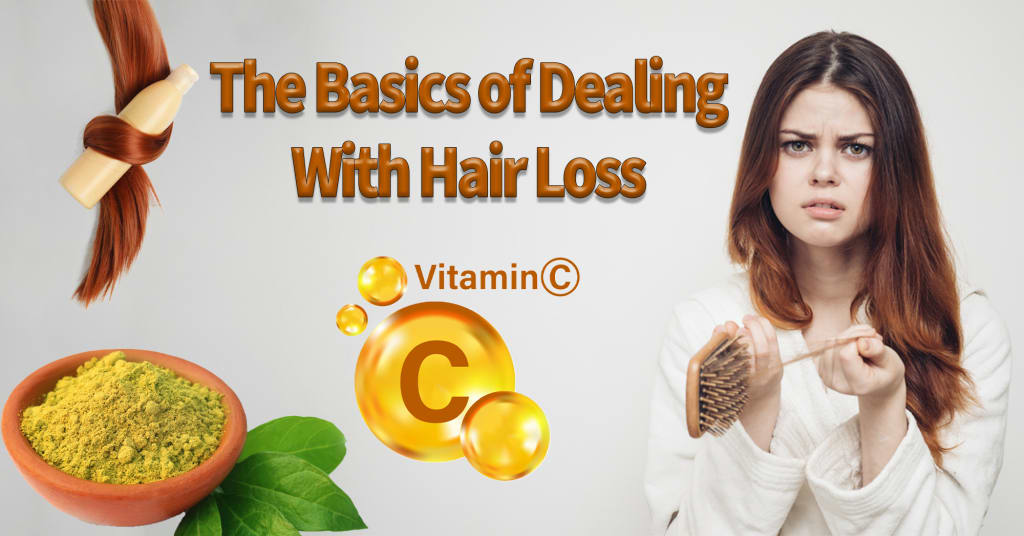 Hair loss is normal to some extent. Everyone experiences periods of hair loss during stress or other situations. However, severe hair loss can signal serious health issues and should be treated by a doctor. This article can help you to determine the severity of your hair loss and can help you to deal with it appropriately.
If you have been diagnosed with a disease, take care of yourself. If you neglect your body by failing to take your medicine, or not follow the treatment plan for your illness, your body will degrade, and part of this degradation might be hair loss. If your body is using a lot of its energy to make you better, it will not be able to use energy to keep the hair follicles growing. This results in hair loss.
Use supplements
There are various supplements that you can take to maintain the quality of your hair. Vitamin C is a great supplement that will restore collagen to your hair and provide you with energy during the course of the day. Take one vitamin C pill to start your day off right in your fight against hair loss.
Vitamins
You may wish to add more Vitamin C to your diet if you notice hair loss. Vitamin C will help get more blood flow in the scalp and will protect the capillaries that carry blood to the hair follicles. If you get more blood going to your scalp, it will make your hair grow faster.
Tropical hair treatment
For those suffering from hair loss, you want to consider using topical treatments. Many of these products work by blocking out hair loss-causing hormones, while also providing growth stimulants. Be sure that you consult with your doctor before using this or any other medication so you know that it is safe for you.
Take proteins
You should change your diet around if you want to assist in stopping hair loss. Protein-rich foods like eggs, fish, soy milk, and other food sources high in protein will certainly help strengthen your hair and help to prevent further loss. Dietary change is essential in keeping your hair healthy.
Apply henna
Henna is a traditional Indian herb that is useful for preventing hair loss. It works by repairing and sealing the hair shaft, which in turn, prevents it from breaking and falling out. Not only is Henna effective, but it is inexpensive and can be easily found in health and beauty stores.
Gentle massage
Apply gentle massage techniques on the scalp to help promote healthier roots and hair growth. Be careful not to pull or tug at your hair in the process as this can pull out hair and cause breakage at the hair root. To ensure you don't pull your hair in the process, apply a conditioner before massaging to lubricate the scalp and rinse thoroughly when finished.
Don't brush extensively
Excessive brushing of your hair can cause unnecessary breakage and hair loss. Brush hair enough to style and smooth it, but try to avoid overdoing it. Brushing stimulates scalp oils which is a good thing, but too much of a good thing can make hair look flat, greasy, and thin.
If you are losing your hair due to medications or aging, the best thing you can do is simply accept that this is happening. You can be attractive without your hair. Move past the denial and accept that you are losing your hair, so that you can take steps to deal with the issue.
Good quality shampoos
Volume-boosting shampoo can be your best friend if you're trying to give your head of hair a healthy boost. Some hair loss is fixed via cosmetic solutions, and working with a volume-boosting shampoo can be a fantastic way to make your head of hair look full, rich, and illustrious even if it isn't.
Applying Saw Palmetto extract to your scalp on a daily basis can help re-grow hair. Apply a small amount to your scalp, and massage the area until the Saw Palmetto is absorbed.
Also Read: How to Use Coconut Oil for Hair Growth?
Professional counseling
If you are emotionally affected by your hair loss, seek some counseling. You need a professional to help you cope with this problem which you have to live with. You do not want to let yourself be depressed over it because you can become preoccupied with it. This will lead to higher stress levels, which will only exacerbate the hair loss problem.
Certain important tips
• There are temporary causes attributed to hair loss like anemia, stress, weight change, surgery, illness, and much more. The hair loss often tends to start three months after the event, and it usually lasts about three months. Keep this in mind and use this information to design a good treatment.
• Don't shampoo your hair too much. Wash your hair when you think you need to, but you should only wash it once a day to be safe. Every time you wash it, natural oils are stripped from the skin and your scalp. This can lead to early hair loss.
• If you are starting to lose your hair, think about how you wear it every day. Some practices that are known to lead in the result of hair loss are wearing constricting devices, tight ponytails, and barrettes. This condition is called traction alopecia.
Don't ignore zinc
To increase hair health and reduce the risk of hair loss, make sure to get enough zinc in your diet. Zinc deficiency is thought by some people to contribute to hair loss, although this is not thoroughly confirmed. Still, eating more zinc can improve general health, which will reduce the chances of any health problems, including hair loss. Food sources of zinc include red meats, crimini mushrooms, and summer squash.
Don't apply too much heat
Avoid heat styling. Don't use curling irons, blow dryers or any other appliance that is hot to style your hair. This can lead to damage and make your hair fall out. If you must use a blow dryer make sure you set the heat to low to avoid damaging your hair.
Conclusion
As revealed in this article, hair loss can have many causes, and most people experience hair loss at one time or another in their lives. Usually, it is stress or nutritionally related. The good news is that hair loss can be treated. Use this advice to help you determine the severity of your hair loss as well as whether you should seek a doctor's advice as well.