Take Your Self-Care To The Next Level with Carol's Daughter Hair Care and Body Products
Beauty By Nature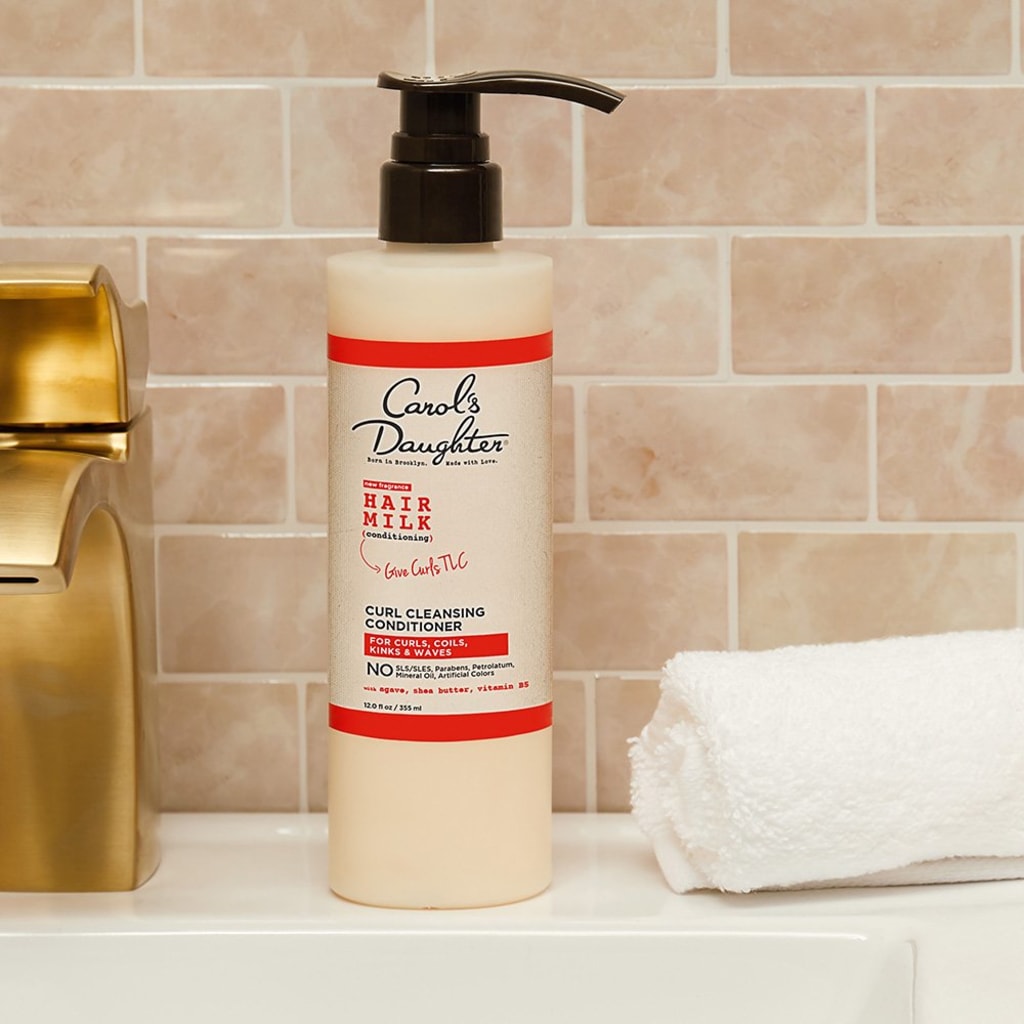 Beauty By Nature That's Made With Love; that is the motto of Carol's Daughter.
Lisa Price is the founder and creator of Carol's Daughter, a hair care, bath, and body line of products made with essential oils and natural ingredients. Carol's Daughter hair and bath products are sulfate-free and contain no parabens, no sulfates, no petrolatum, no mineral oil, no artificial colors, and not tested on animals.
Lisa Price started the company in her kitchen where she whipped up organic beauty products for family and friends to enjoy. In 1993, she started an online mail-order business and then went on to open her first store in Brooklyn in 1999. In 2005, she opened her second store in Harlem on 125th Street, and in 2014, she sold her company to L'Oreal Cosmetics. Also in 2014, Carol's Daughter hair and skin care products launched at Target stores making them more accessible to consumers. In 2016, the brand launched into 30,000 retail stores across the USA and in 2017, Carol's Daughter made history by being a first on exhibit at the Smithsonian National Museum of African American History and Culture as a pioneer of natural hair care resurgence. You can purchase her line of products at www.carolsdaughter.com and The Home Shopping Network (HSN.com).
The Best of Carol's Daughter:
Almond Cookie 3-piece Bath and Body Set
This set is the perfect solution to dry skin. It includes an almond cookie body cleansing gel, frappe body lotion, and nourishing hand cream. Indulge yourself with the sweet essence of almond oil that will leave your skin soft and silky.
Monoi Repairing Hair Mask
This is the perfect mask for chemically treated or fine hair. It will strengthen the hair shaft, detangle strands, and repair split ends. Formulated with monoi oil, coconut oil, and provitamin B5 to combat breakage for stronger, longer hair.
Black Vanilla Shampoo, Conditioner & Hair Smoothie
A richly scented moisturizing shampoo and conditioner for dry, brittle, unmanageable hair. This formula will tame your hair and leave it soft, shiny, and manageable.
Cactus Rose 3-piece Water Volumizing Hair Care Set
A Rose Water shampoo, conditioner and volume spray that boosts the look of thin, flat hair into full-body voluminous moisturized locks.
Hair Milk Style Gift Set
Tame your curly hair with this lightweight refresher spray and combing creme. The Hair Milk is blended with Agave, Cocoa and Shea, to keep your hair moisturized and frizz-free.
Sugar-Dipped Vanilla Body Cream
A fast-absorbing body cream for dry parched skin made with coconut oil and sunflower seeds. A beautifully scented vanilla and water lily fragrance with a hint of spun sugar - a cult classic.
Mimosa Hair Honey
A sweet-smelling miracle hairdress for your hair and scalp. It moisturizes the hair, smoothes edges, controls frizz. This hairdress contains powerful ingredients such as nettle, sage, lavender, and rosemary that promote healthy hair.
Monoi Body Scrub Luxe Polish
Exfoliate and remove dead skin with this luxurious body polish. It contains no parabens, or mineral oil and is made with Monoi oil, Tiara flowers, Tahitian Gardenia, and Coconut oil. It will leave your skin silky smooth and scented with Monoi oil.
Coco Creme Shampoo, Conditioner & Coil Butter Gift Set
This is the remedy for very dry curly or coily hair. The Coco Creme recipe is blended with coconut oil, mango and Murumuru Butter. The Murumuru Butter defines curls, softens and enhances coils leaving your hair shiny and soft to the touch.
Giving Back
Lisa Price is a philanthropist and presently sits on the board of Foundation for the Advancement of Women Now (FFAWN), a charity that focuses on empowering women to achieve their dreams.
The brand's mission is to provide exceptional quality hair, and skincare products made with natural ingredients, are cruelty-free, for a diverse community.