Strengthen your hair with exceptional Olaplex 0, Olaplex 3, & Olaplex 8
Hair Care With Olaplex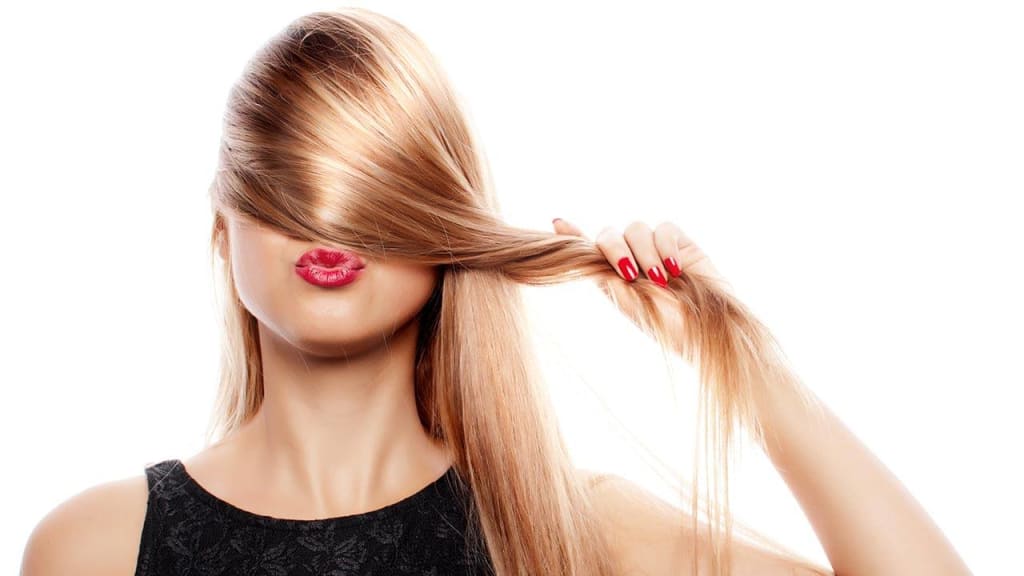 Hair Care Routine for Olaplex
In the hair business, Olaplex is the miraculous solution that has been waiting for years. Chemicals made from a single component not only prevent chemical hair damage but also restore it. Today's article will focus on three special hair treatments: Olaplex 0, Olaplex 3, and Olaplex 8. Continue to follow through and read the article through to the conclusion.
What Is the Process of Olaplex?
Olaplex is unlike anything else on the market; it is a unique chemical that works within the hair to strengthen and restore the structure that has been damaged.
The product searches out any broken disulphate bonds and re-links them, making your hair seem fuller, thicker, stronger, and healthier.
When Would Olaplex Be Appropriately Used In A Salon?
"We suggest Olaplex to all of our customers at the salon," said the professionals. "It's like a wonder worker for practically anything." Olaplex should be used in all color treatments, but it is particularly essential in hair color services. It aids in the reduction of fade in deeper and more vivid hair colors, as well as the preservation of the integrity of your hair.
In a nutshell? Because Olaplex provides such resilience to the hair, you may color it more often and experiment with lighter and brighter shades without worrying about breaking off.
What is the best way to use Olaplex at home?
Even while Olaplex is marketed as a one-stop-shop for healthy colored hair, it is a multi-step procedure that includes many components.
Olaplex 0
We hear you wondering how it is possible to have a step before step 1. When it comes to Olaplex, though, everything is conceivable.
Consider the No.0 Intensive Bond Building Hair Treatment to be a pre-treatment hair mask that prepares your lengths for the forthcoming color procedure that they will be through.
Using Olaplex No.0 (parts 1 and 2 are only available in salons), apply to dry hair once to three times per week at home before your salon appointment, let on for ten minutes, and rinse well. This will help promote strong, healthy hair ready to endure a pounding from the bleach.
Olaplex 3
We suggest a series of stand-alone Olaplex treatments in the salon for severely damaged hair, followed by at-home use of Olaplex No.3 until the hair is in a state that allows it to be dyed safely.
After you've applied Olaplex No.3 to your wet hair (this is a pre-shampoo treatment), gently brush the product through your hair. When it's damp, bleached hair is very delicate, so take extra precautions.
'For optimum results, leave Olaplex No.3 in your hair overnight and wash it out in the morning with a moisturising, sulfate-free shampoo and conditioner.' You'll notice a change almost immediately! Once a week will be enough to maintain your hair in good condition.
Olaplex 8
The newest step from Olaplex No.8, is designed to save our damaged and bleached hair once again. No.8 is an intensive mending mask packed with Olaplex's proprietary Bond Building Technology to smooth and moisturize frayed lengths and ends.
It is preferable to use No.8 once or twice a week in lieu of your regular hair mask or conditioner rather than adding it to your complete Olaplex regimen daily. Whenever your hair needs a dose of nutrition, just apply to freshly washed hair and let on for ten minutes before rinsing off.
In What Ways Does Olaplex Help You?
It is possible to keep color-treated hair in peak condition; the hair seems fuller, healthier, and glossier.
Even virgin hair may be used successfully with this product! Remove heat and sun damage with a stand-alone treatment as well as at-home remedies.