The Ultimate Products For Frizzy Hair - Olaplex No 0, 3 and 8
Hair Care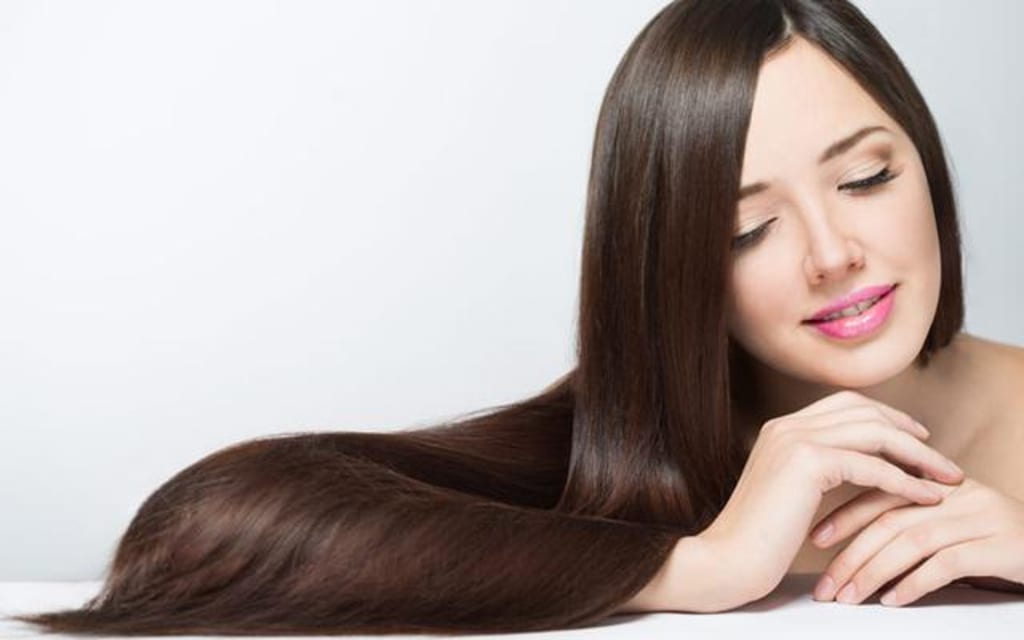 The humid weather has surely caused our hair to go all frizzy. Sometimes no matter how hard you try, a little frizz is going to come through and that's okay because frizz is volume.
People consider hair as frizzy when the hair fibres are not well aligned. Highly-aligned, bone-straight hair does not show any frizz but when then fair fibres are not aligned and have their own shape, the hair looks frizzy. Curly hair is not per definition frizzy, as well-defined curls consist of highly aligned fibres. The Olaplex at-home treatment, Olaplex 0, Olaplex 3 and Olapex 8 is the ultimate solution that can prevent moisture absorption and also lubricates the hair.
There are several causes for frizzy hair such as:
1. Static Build Up and Friction Forces
Hair is negatively charged, this causes friction which inhibits your hair to perfectly align. Besides when dry hair is brushed or combed, static electric charge builds up on the hair. The charges tend to repeal neighbouring hairs and as a result, charged hairs can never lie smoothly against each other. The result is "fly away" hair.
2. High Humidity
High humidity conditions (like hot, humid summers) destroy aligned fibres. The cause of humidity-created frizz is the diffusion of water vapour inside the hair. Hair at high humidity can take up 15 to 20% of its own weight vs full dry hair.
3. Damaged Hair
Broken fibres fray and produce split ends that often jut out due to length differences relative to their neighbours. In higher numbers, these shorter, deformed fibres may also constitute a frizzy appearance.
How often you should condition your hair?
This depends on your hair type and the type of conditioner you're using. A rinse-out conditioner is what typically comes to mind when people think of conditioner. You apply it after shampooing your hair and rinse it out after a minute or two. Healthy hair is everything in our world. Regular trims, good colour and the right products are key such as Olaplex 0, Olaplex 3, and Olaplex 8.
It is recommended to use a rinse-out conditioner after every wash, ideally a few times per week. However, if you have very oily or fine hair, you may want to condition less frequently because it can weigh your hair down. And if you have dry, coarse, curly, or colour-treated hair, you may benefit from conditioning your hair more frequently - daily or every other day. These hair types tend to be on the dryer side and may love a little extra moisture.
Deep conditioner is meant to be left on your hair for around 30 minutes or more. Heavier than rinse-out and leave-in conditioner, it's designed to help repair very damaged hair and hydrate very dry hair. It's usually meant to be applied every month or two.
The Bottom Line
Frizzy hair, dry hair, dull hair are all pretty common problems. If there are products that most celebrities use after or washing their hair, it's Olaplex products. Olaplex 0 helps get rid of frizziness and makes your hair more manageable, Olaplex 3 detangle your hair and prevents breakage, Olaplex 8 adds moisture and shine to your hair. This trio makes your hair softer, silkier and smoother. It acts as a heat protectant and protects your hair during any heat styling induced damage and other environmental aggressors.
Another great thing about the conditioner is that it's nearly impossible to over-moisturize, but be on the lookout for these warning signs you might be going at it too hard such as greasiness, lack of volume, and difficulty styling with heat.