Some Home-made Nail Care Tips
Let's know some home-remedies for your nails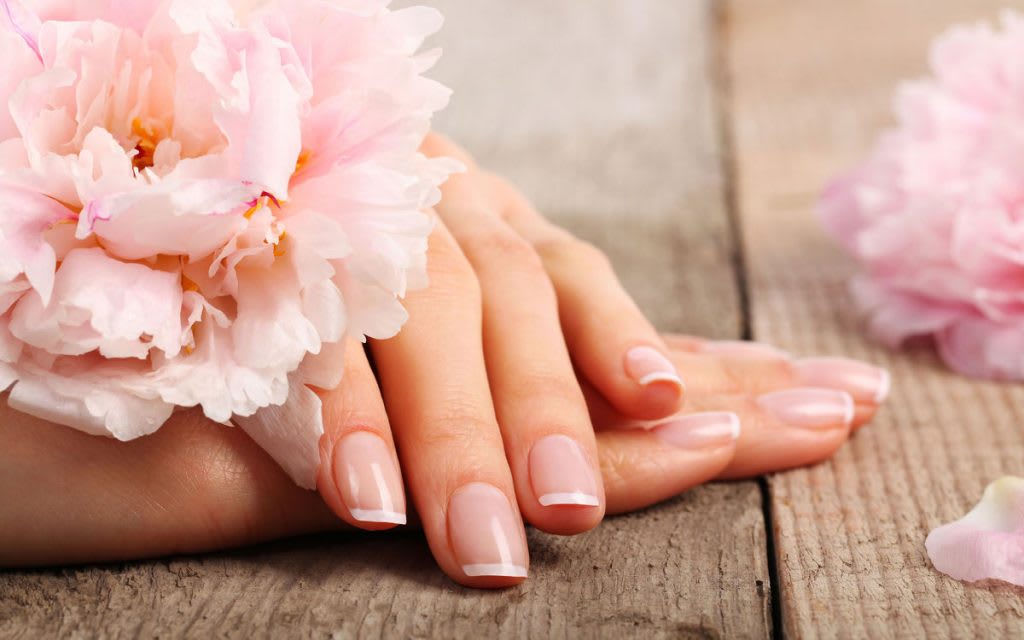 Take Care of Beautiful Nails
Nails are one of the most beautiful parts of our hands and feet. Beautiful nails make the hands as attractive as the feet. Clean nails do not only enhance the beauty of hands and feet. At the same time, it also highlights the personality. Who doesn't like bright, attractive, beautiful nails? It is a little difficult for women to maintain the beauty of fingernails. The less water you use to keep your nails beautiful, the better. But almost all the work of women has a touch of water. Nail care is possible with a little desire and awareness. Those who can't go to the parlor for nail care due to time or money can take care of it at home. So let's do some nail care-
〆Manicure pedicure can be done with the materials that are available at home. First you soak your fingernails and toenails in lukewarm water with a little salt, a little shampoo, and lemon juice for 15-20 minutes. Then brush the nails with any brush. Rinse with cold water. Then cut the nails to the size you like with a nail clipper. However, cut the nails evenly because the nails cut high and low are likely to break easily. Then massage with any moisturizing lotion for 5 minutes. This will increase your blood circulation.
〆Do not keep nail polish on the nails for more than a week. Do not use anything sharp to remove the nail polish. In that case use remover. Use nail polish at least every 3-4 days.
〆Be aware of using nail polish. Excessive nail polish and remover dries your nails and destroys the natural color of the nails.
〆Apply olive oil and Vaseline on the nails before going to bed at night. This will harden your nails and remove the yellowness of the nails.
〆Many people have the habit of cutting their nails with their teeth. It must be abandoned.
〆Many times there are black spots on the hands when cutting vegetables. In that case, insert the chopped lemon, it will be clear.
〆Internal nutrition is very important to keep nails healthy. That is why you should eat foods rich in vitamin B, protein, calcium, iodine and iron.
〆Drink plenty of water.
〆Adequate sleep is essential to keep every part of the body healthy.
〆Nowadays we apply fake nails in different ways, if we continue this process, the chances of getting fungus on our nails increase.
〆Those who use nail polish more will notice that the nails have turned yellow. This also increases the chances of getting infected with the fungus.
〆The best time to cut nails is after bathing. At this time nails are soft and it is easy to cut nails. Also, before you cut your nails, mix salt in warm water for 4/5 minutes and soak your hands, feet in it. Then wash your hands and feet with soap and wipe your nails.
〆Like our body, our nails need moisturizer. We brush with nail polish remover as a result of which the moisture of the nails is lost. For this reason, whenever you apply lotion, you will also massage the nails.
〆If you notice any problems with the nails, such as nail spots, excessive yellowing, broken nails too soon, sores or rotting nails, you must seek medical attention.
Important thing before going to sleep
Take Good Care of Beautiful Nails
Nowadays, when girls are ready for a party, she pays a lot of attention to the decoration of her nails. Applying nail polish to match the dress and giving a new look to the nails with nail art has become quite common. But it is very important to know that any decoration on the nail looks good only when it is absolutely healthy. Let us know what tips to keep nails healthy.
The first step should be to avoid putting nail polish on the nails for more than a week. If the nail polish stays on the nail for a longer period of time, then it spoils the surface of the nails. Also, the nails become discolored and unhealthy.
Keep the cuticles clean - The cuticles are on either side of the nails in which the dirt goes away. They are so effective that due to this the nails also rot. It is good that you keep cutting the cuticles from time to time.
Always massage your nails with coconut and castor oil to make it shiny and healthy.
One reason for nail nails is that they are not harvested from time to time. In the external environment, our hands are the first to come forward and get dirty quickly, so not only the nails should be cleaned from the top but also from inside. For this, you need to dip the tooth in a solution of hot water and soap and then scrubbing it will clean the hands.
While shaping the nails, take them in one direction. Their quality deteriorates due to giving shape from place to place.
Most importantly, your food is the correct identification of your nails. For good nails, your diet should have high calorie content.
nails
About the author
Stay tuned for the latest health and beauty information. Our responsibility is to take care of your daily life.
Reader insights
Be the first to share your insights about this piece.
Add your insights