Short Hairstyles -The Best Short Layered Haircuts
The Most Popular Trends of 2020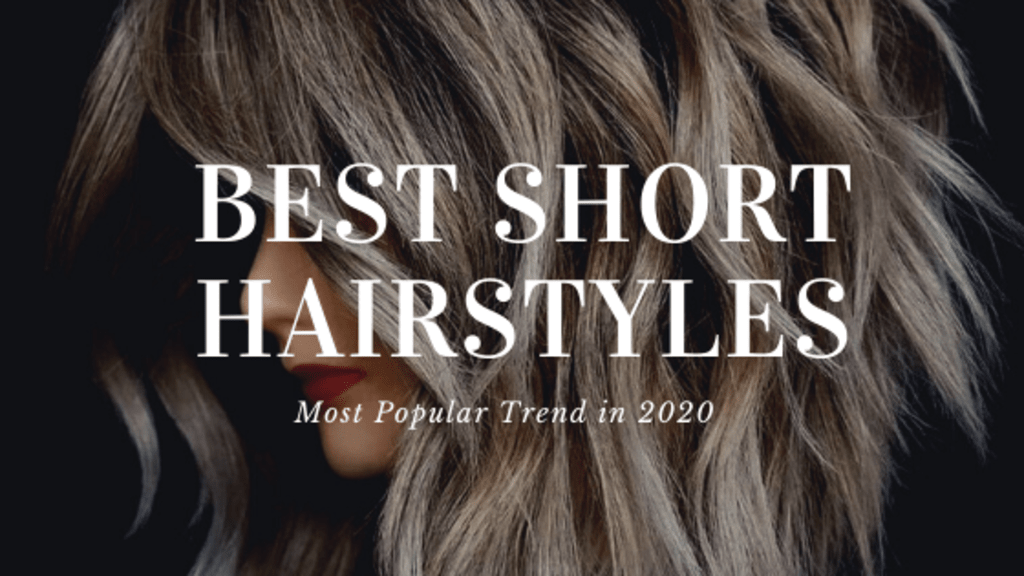 Let's get a few things straight!
Any hair length above your shoulders is a short haircut. Adding layers on a short hair makes it a short layered haircut. Basically, the extra layers create more volume and edges on a simple short haircut. Apart from adding dimension, these additional layers can also be used to reduce mass on the top and bottom strands. Over the past few years, it has been established that a short layered hairstyle is an ideal haircut for women with fine hair. It has now become an inclusive haircut that can be easily adjusted to complement practically any facial structure.
At times you simply cannot conceal your locks and curls in a chaotic bun on the off chance that you do not care for it! This is the reason why it is crucial to be certain about how you need it to look. If you straight away choose to go for one of the present short layered hairstyles, you will be making a bold move and it might be a refreshing change for that period. On the brighter side, chances are you might end up liking your new short wavy hair and parade with a newfound hobby as your very own personal hairstylist. The downside involves you winding up with a short choppy layered haircut that is not what you needed. Before reaching the point of no return, fortunately for you, we have gathered a broad rundown of 31 cute and easy short layered haircuts trending in 2020 to motivate you for your new trim.
Here are some amazing pictures of short layered haircuts that will be listed from the short to longer layered haircuts.
1. Face framing Pixie cut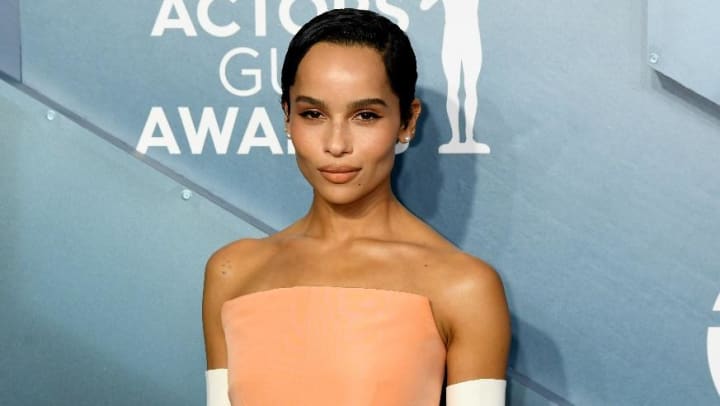 As far as pixie cuts are concerned this is the shortest one, without turning into a buzz cut. Zoe kravit's neatly styled haircut gives us more room to admire her perfectly structured cheekbones.
What a beauty!
2. Polished Pixie cut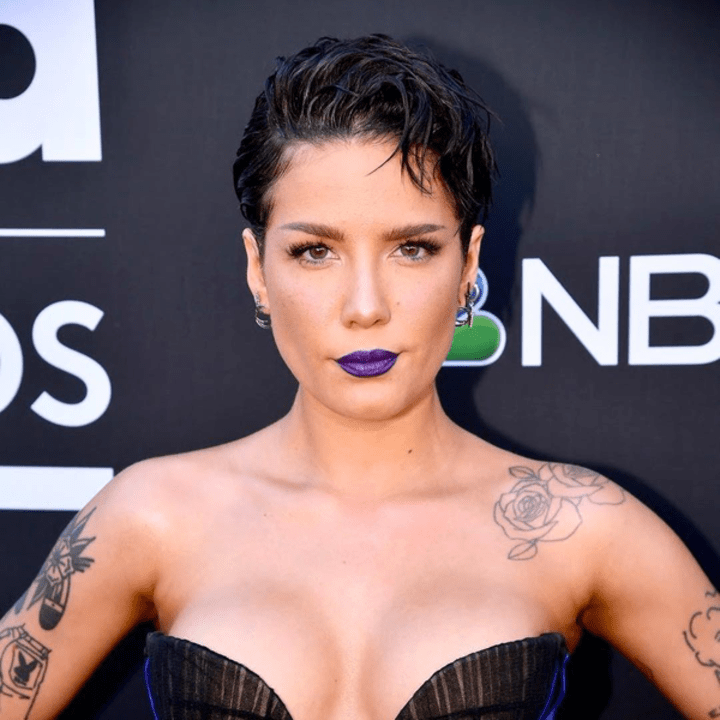 There is never a dull moment when it comes to singer-songwriter Halsey's hairstyle ventures. If you ever think of going for cool tomboy look then go through her hair evolution.
3. Highlighted pixie cut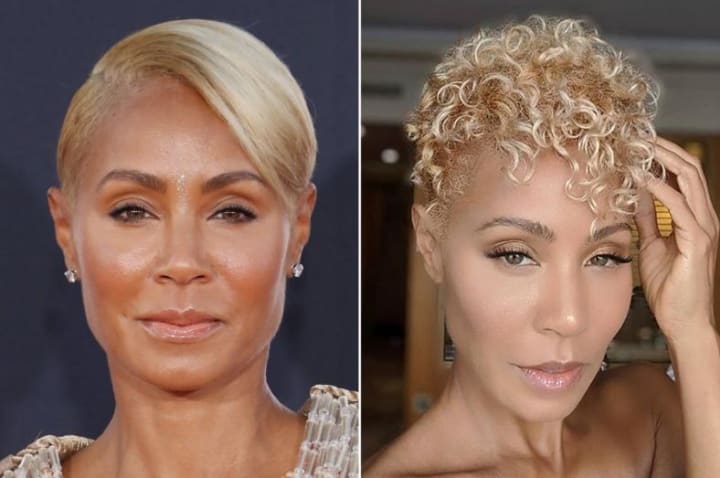 Brighter the better! Add highlights on those longer locks and curls to shine bright like a diamond any time of the day like Jada over here!
4. Boyish Pixie cut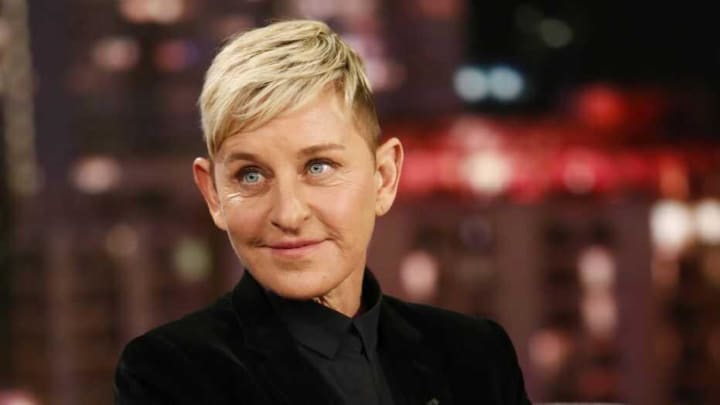 What would a list of short layered haircuts be without Ellen's famous tomboy pixie cut? Fellas, keep the sides short and the top slightly longer to get her boyish glam!
5. Wavy pixie cut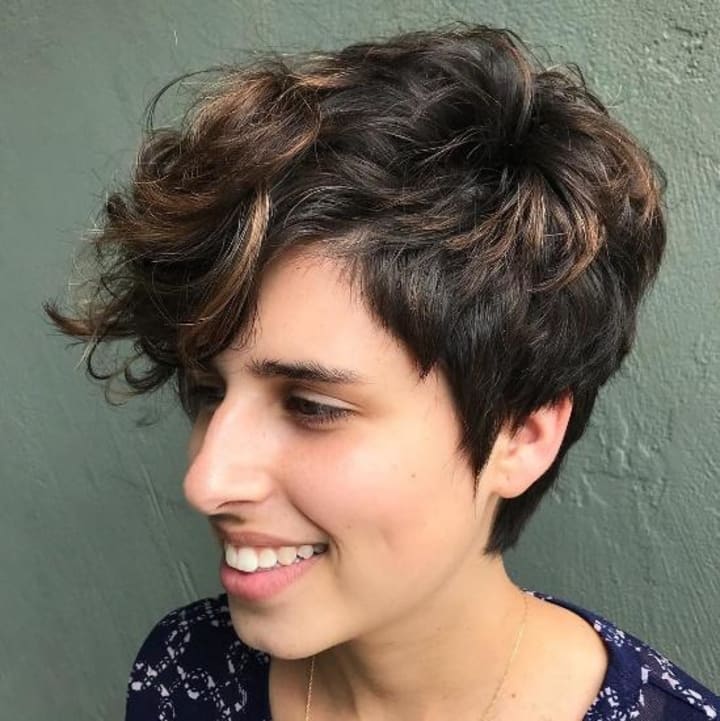 If you want to have a youthful and edgy look try the wavy hair pixie cut!
6. Side parted pixie cut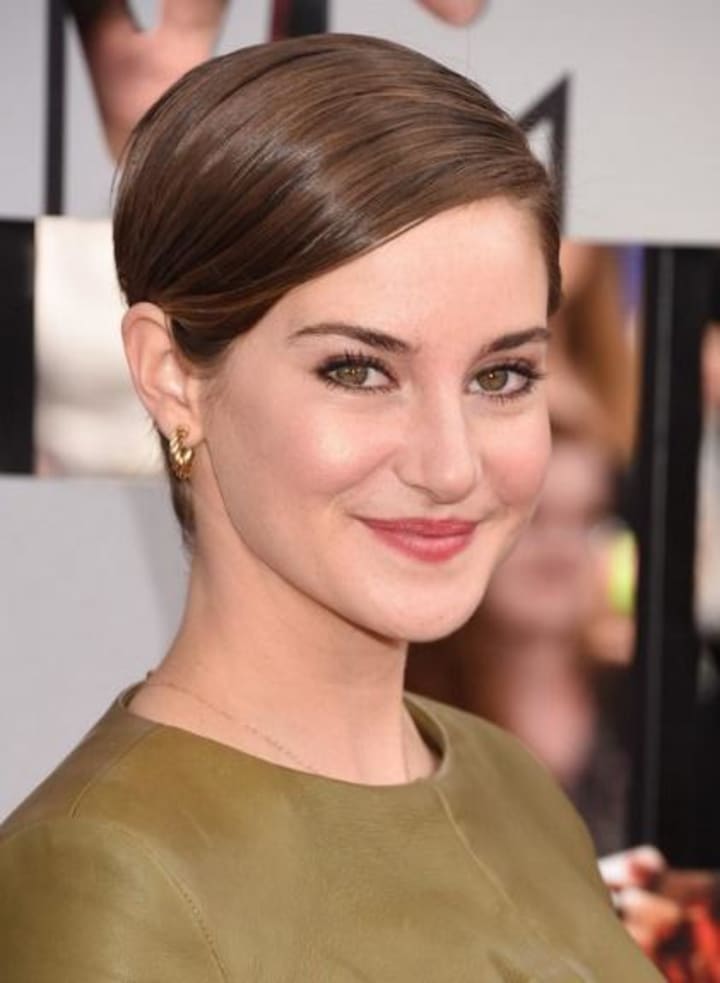 Keeping it elegant and formal like Shailene Woodley with this side-parted cut!
7. Shaggy pixie cut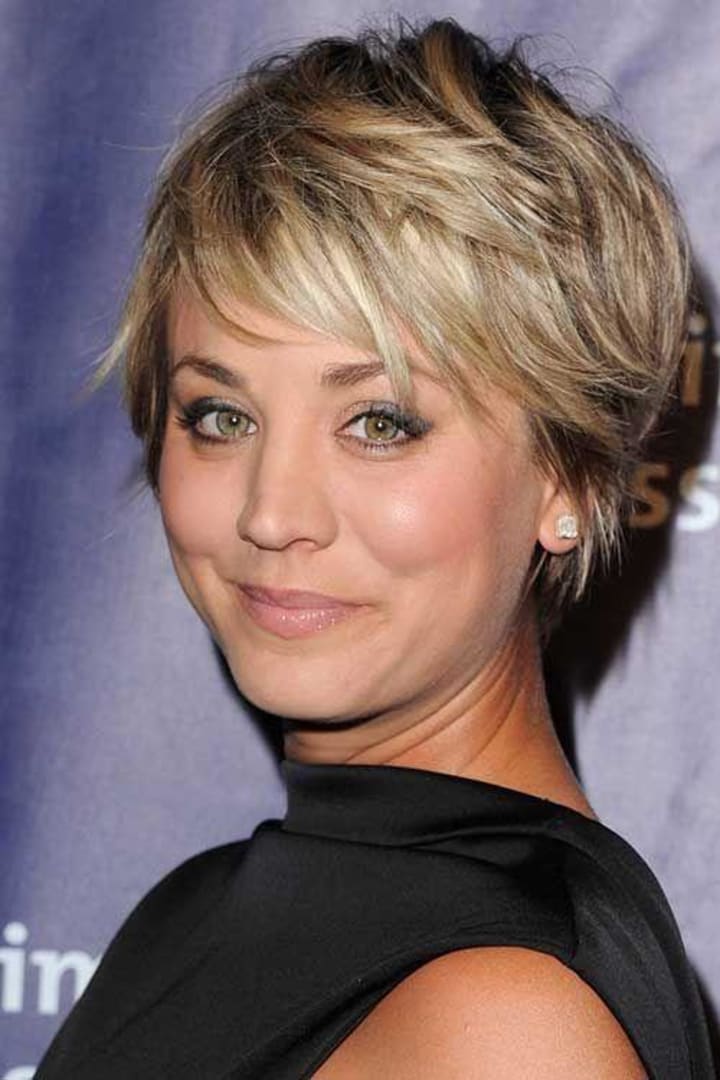 Styling longer bangs will surely give you a sporty & energetic vibe like Kaley!
8. Sweeping bangs pixie cut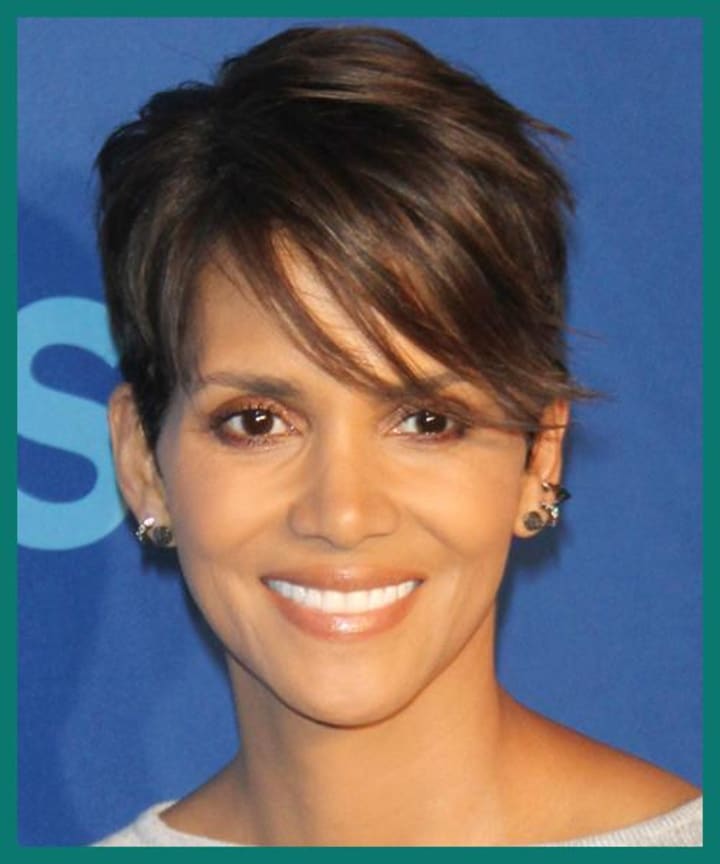 For a little drama keep those bangs a litter longer than necessary to look Halley Berry Fabulous!
9. Longer pixie cut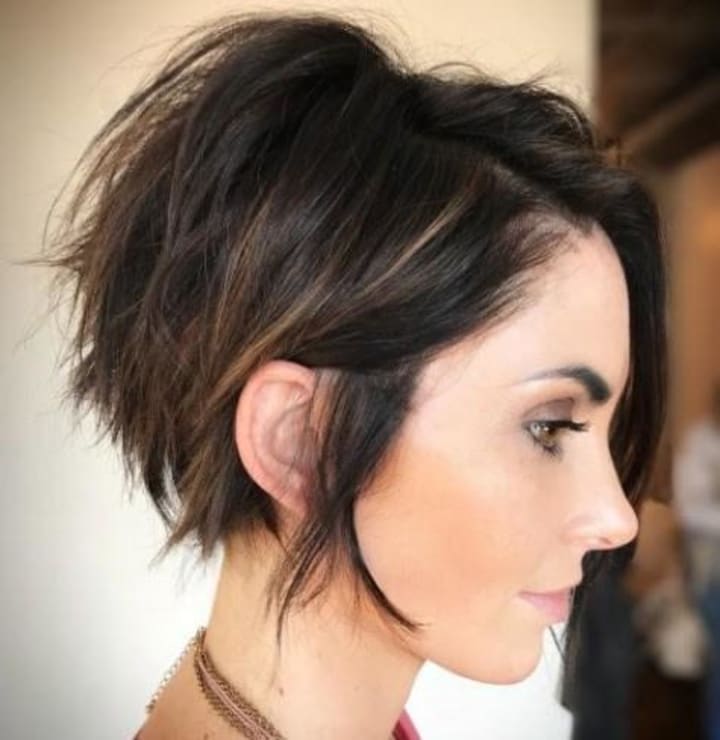 Chopping off the precious hair that you have been growing for years can be hard. So, why not start on a safer side with this longer pixie cut? It'll be short but you'll still be able to run your hands through it!
10. Straight Layered Bob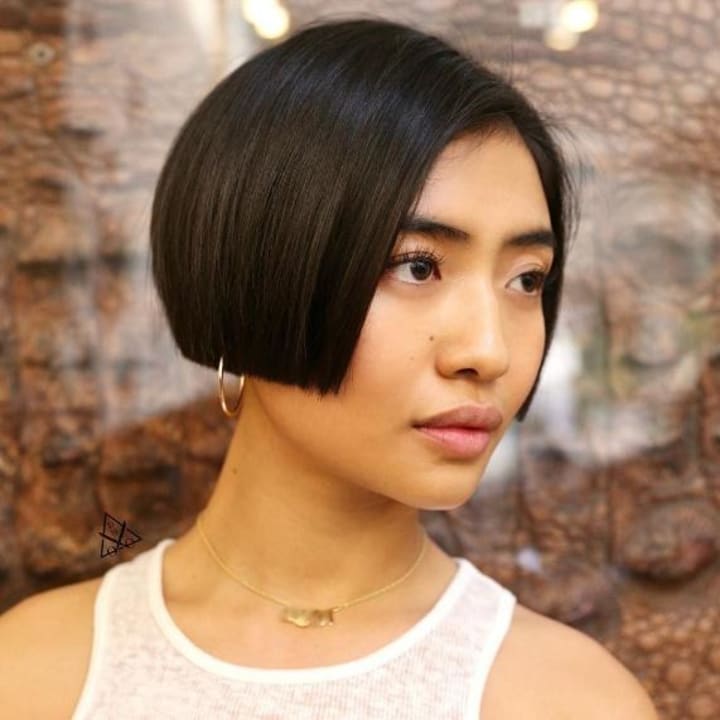 Stick to a posh and simple hairstyle with this straight layered bob. Start with something safe like this and branch out to other haircuts here.
11. Wavy layered bob with bangs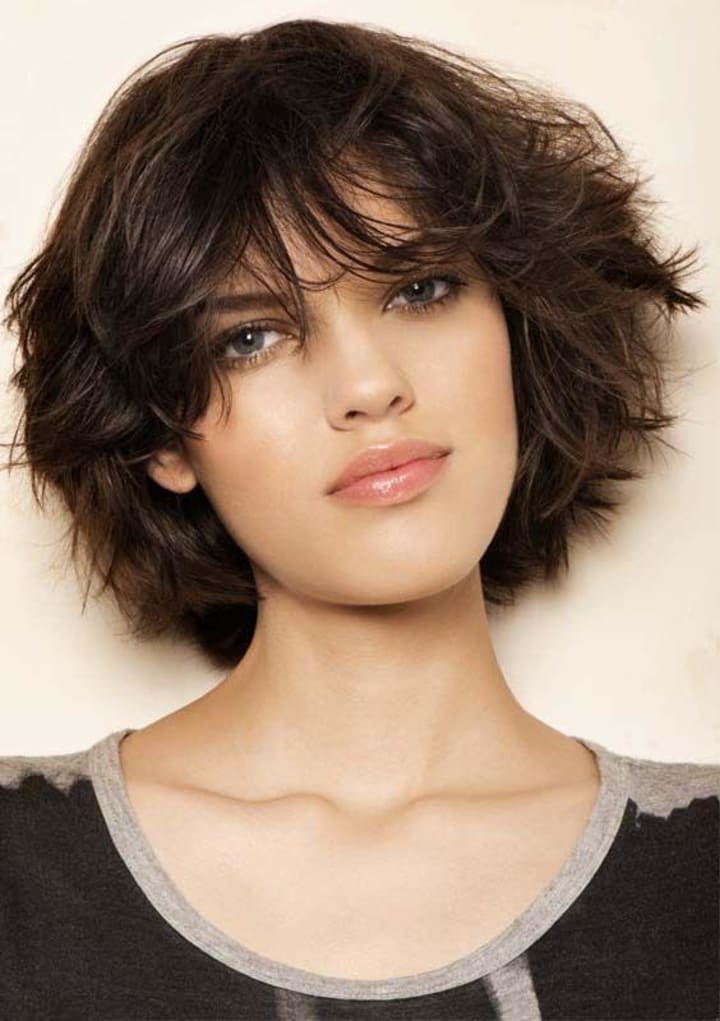 A short wavy layered is as effortless as it gets! You will look pretty without even trying!
12. Textured layered short hair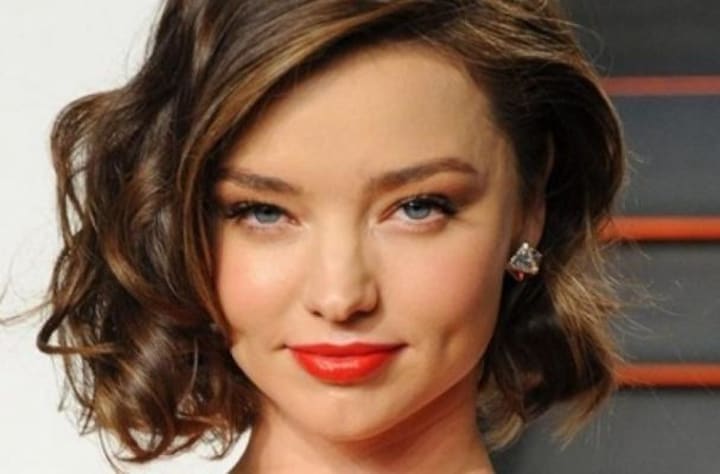 Here is the thing about a short textured hair, you can style however you want and still look amazing!
13. Classy Textured Bob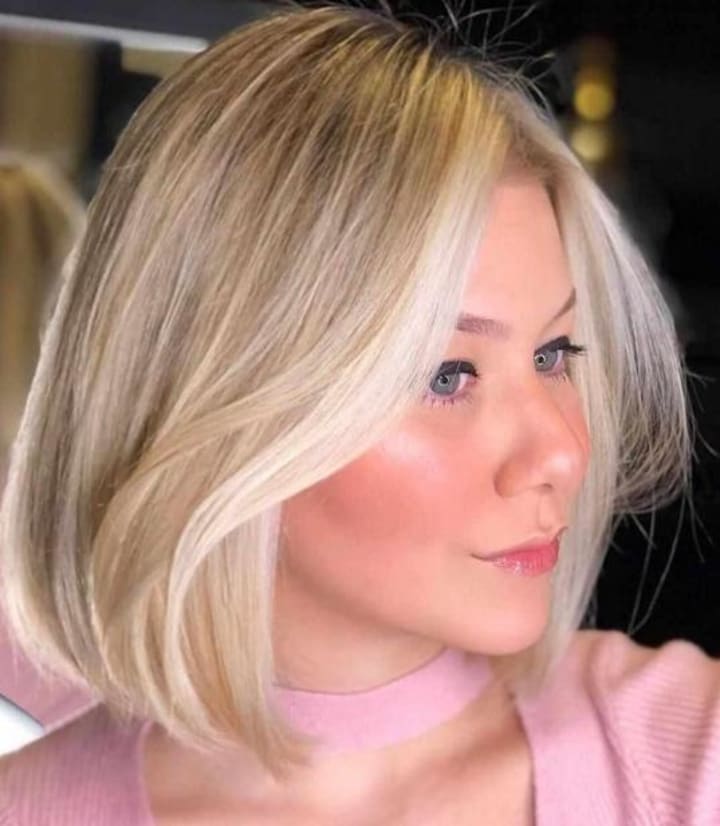 Now a personal favorite! This bob is perfect for a round face, your hair will look stunning with some texture and your face a lot smaller! What more could you ask?
14. Straight layered bob with bangs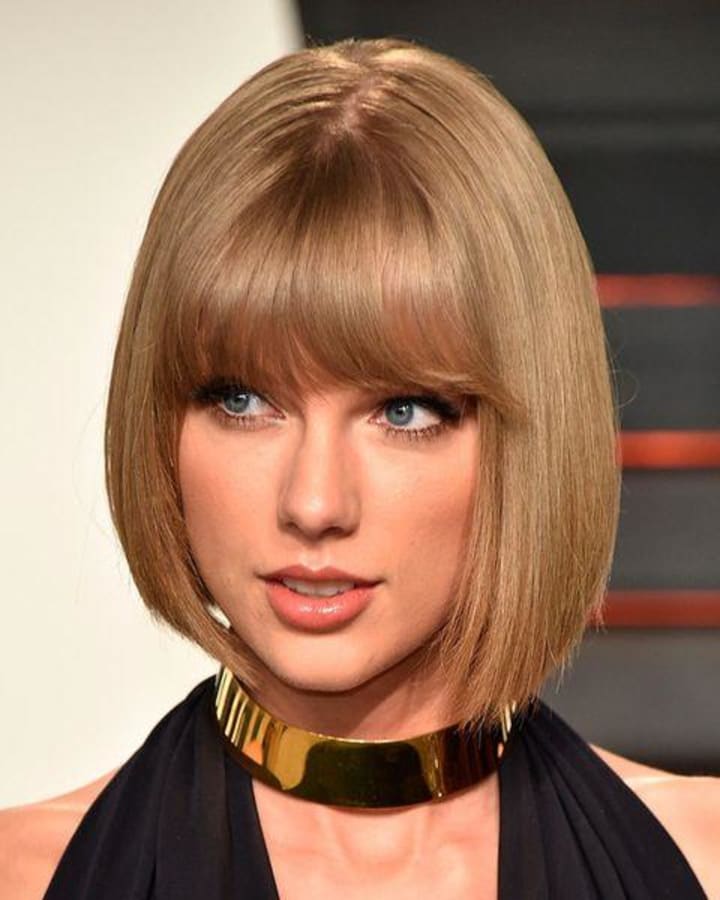 Another one on the list you could try out without taking a major risk!
15. Wavy Bob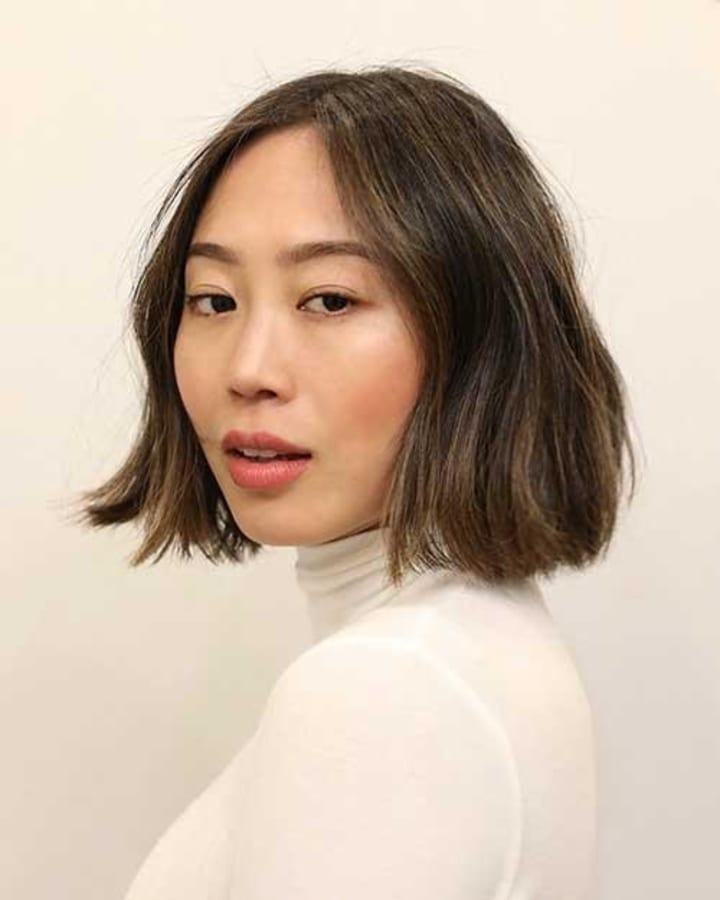 If straight bobs do not work for you then use this style! It's huge in the Korean entertainment industry! And a little FYI, if it's good enough for the OPPAS it's good enough for us!LOL
16. Straight Medium Bob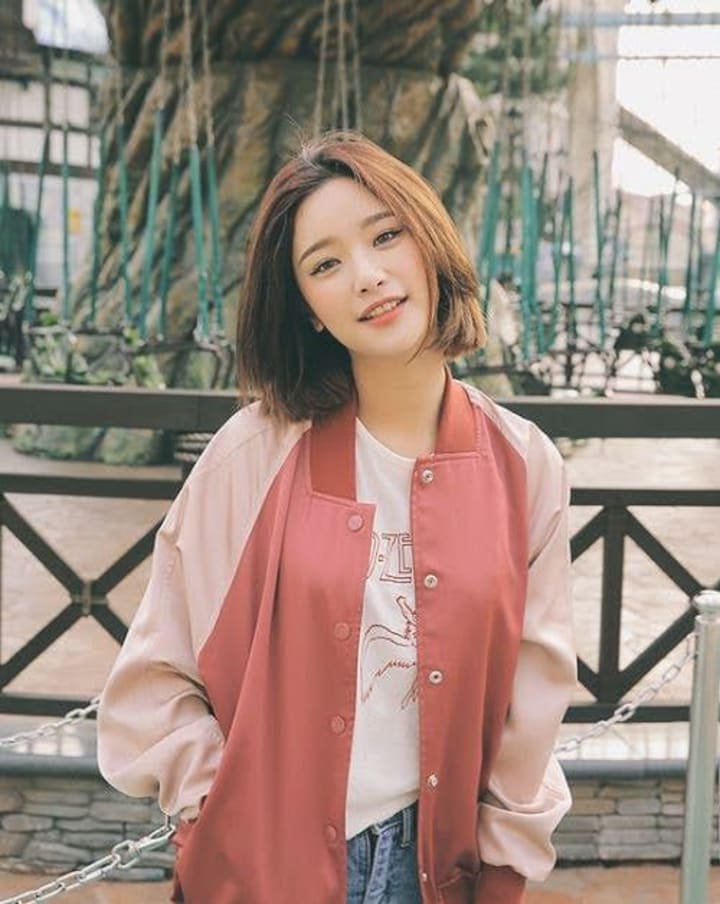 This straight hairstyle may look common but you can style it with any outfit or makeup look without worrying! Take it as a second look you could sport to attract Oppas anytime after you grow out the shorter one!
17. Curly Layered Bob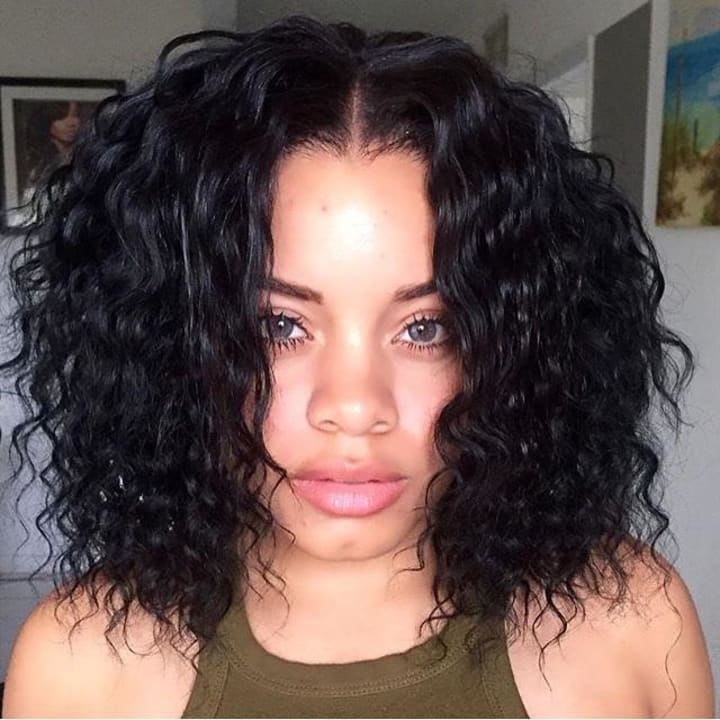 Why even use makeup when you have gorgeous curls? A little layered snip around the edges and you'll look stunning!
18. Curly layered bob with bangs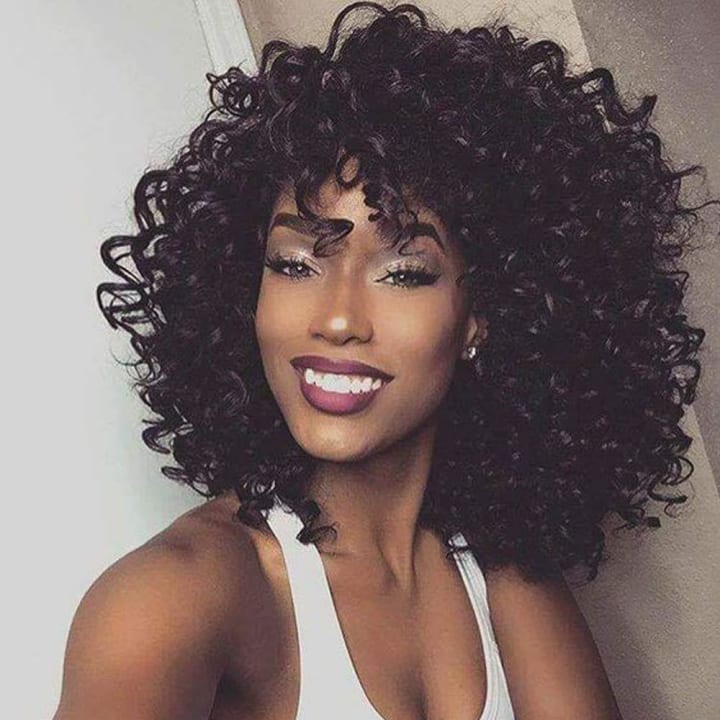 It must be illegal to have hair like this! Let down those curls and you are set for life!
19. Slightly angled layered hair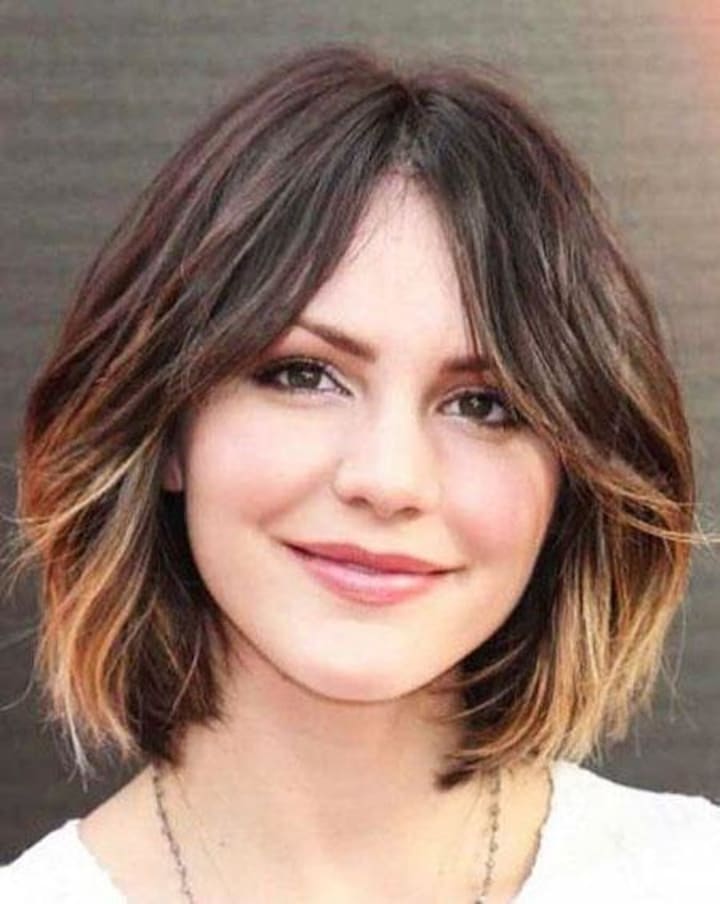 Make it a point to add some colors to your strands for an added effect like this! The angled sides will cup your round edges and make it slimmer!
20. Big wave Bob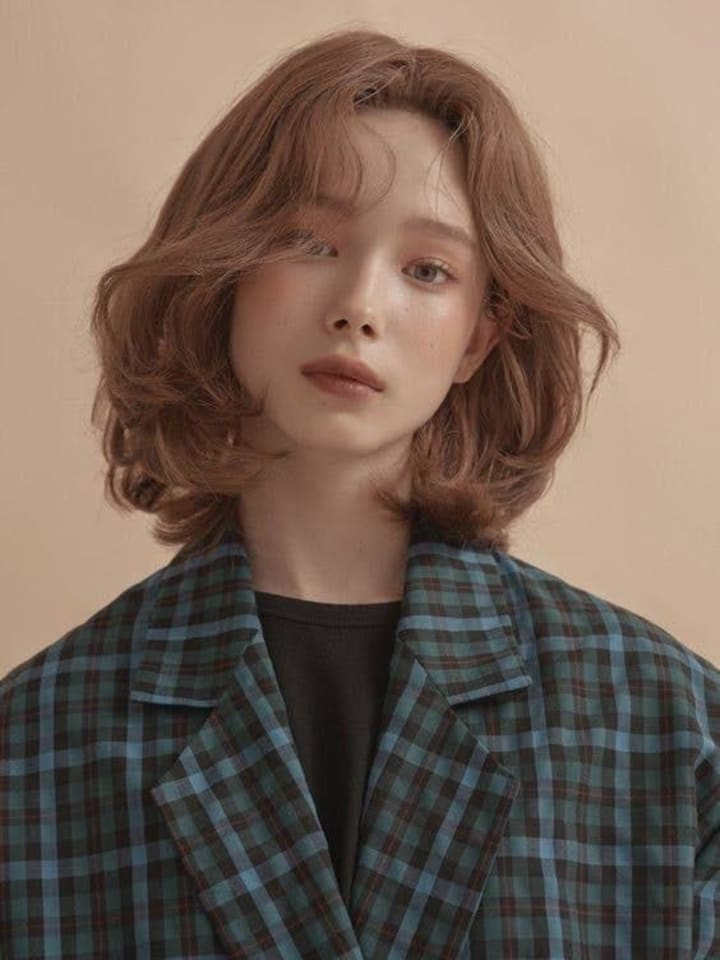 The true definition of cute short layered haircut is the big wave bob! It's wrong to pick a favorite but this has to be the one.
21. Blunt cut with Airy bangs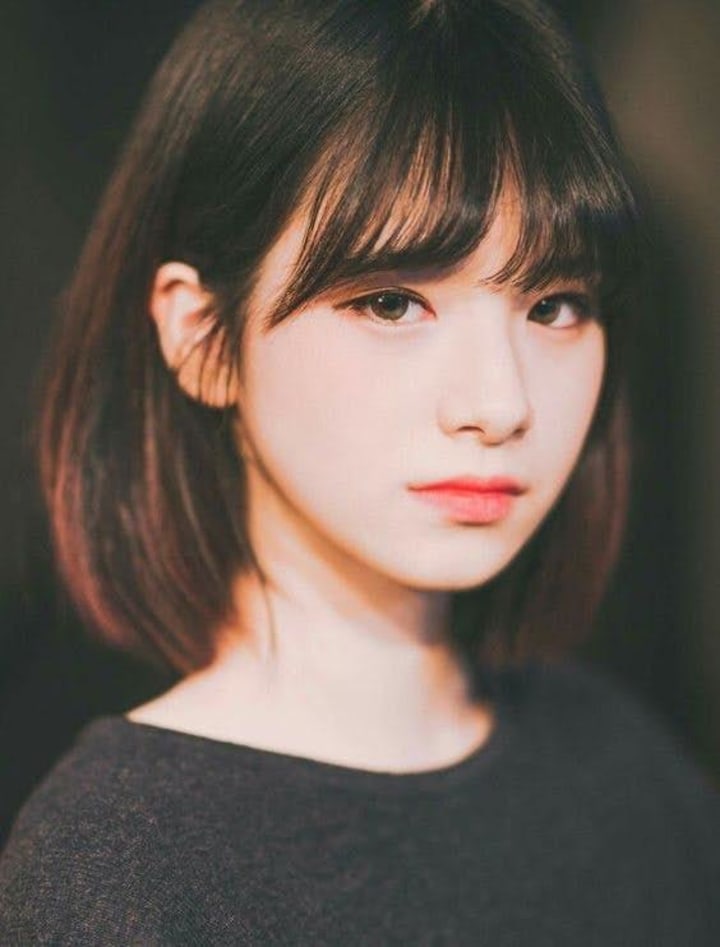 Let's repeat some points, an airy bang on a blunt haircut makes anyone look cute and it perfectly easy to sport!
22. Bob with a side part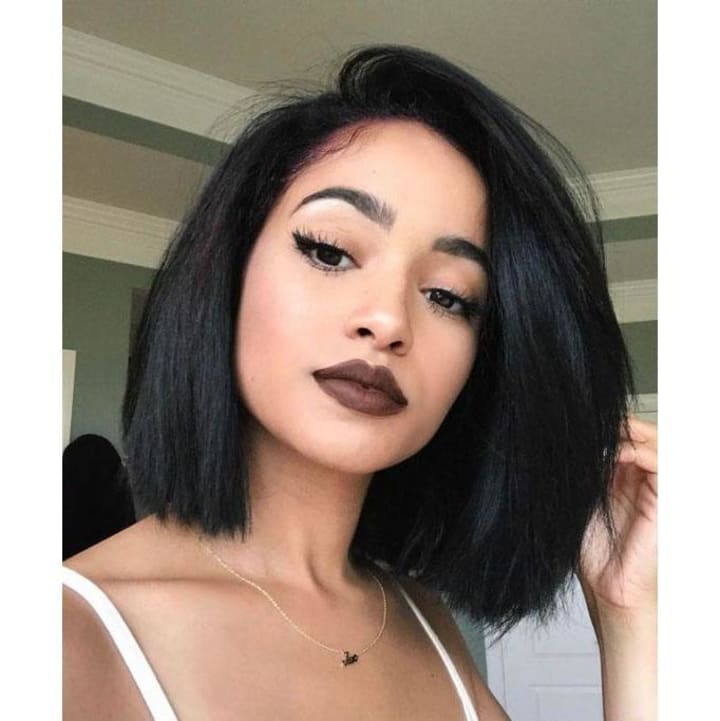 If boujee was a haircut then this would be it! Sometimes you just gotta look bad and boujee!
23. Textured bob with a side part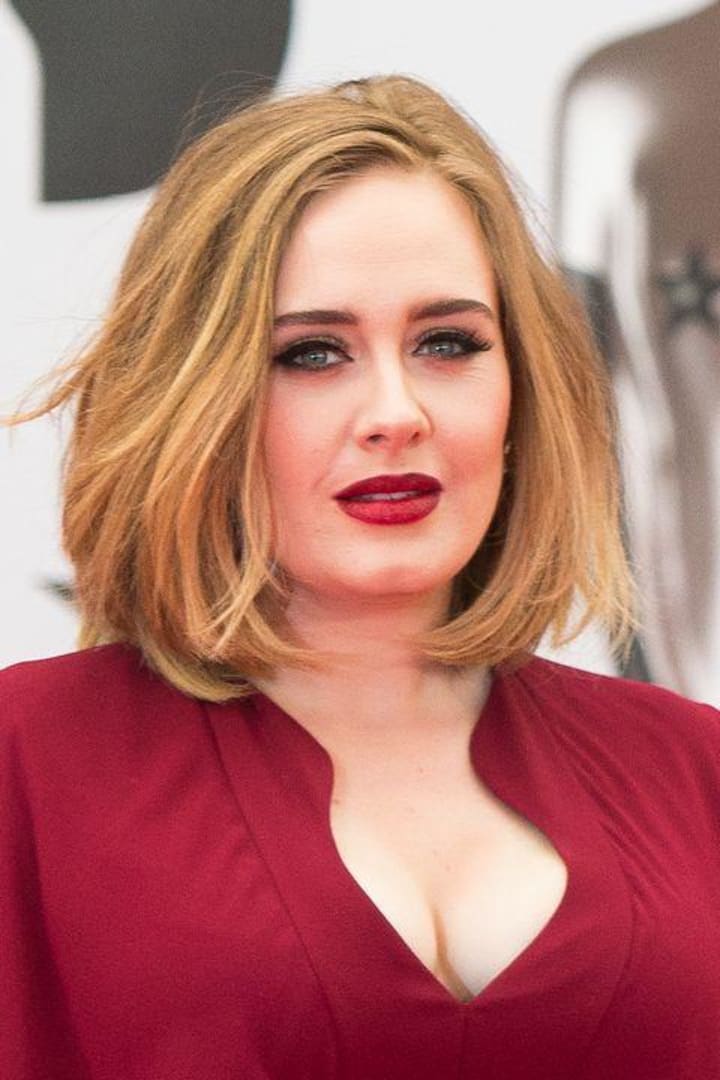 Throw texture to your thick hair and style it like Adele to break some records… I mean hearts!
24. Uneven layered bob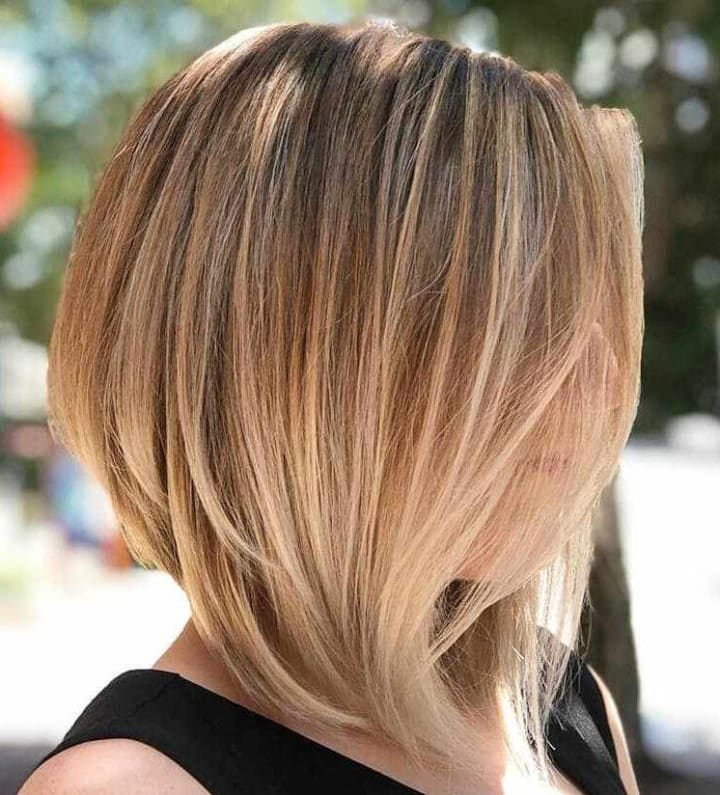 If you feel like a straight bob could get boring then cut your hair into an uneven layered bob for a refreshing look!
25. The Rachel haircut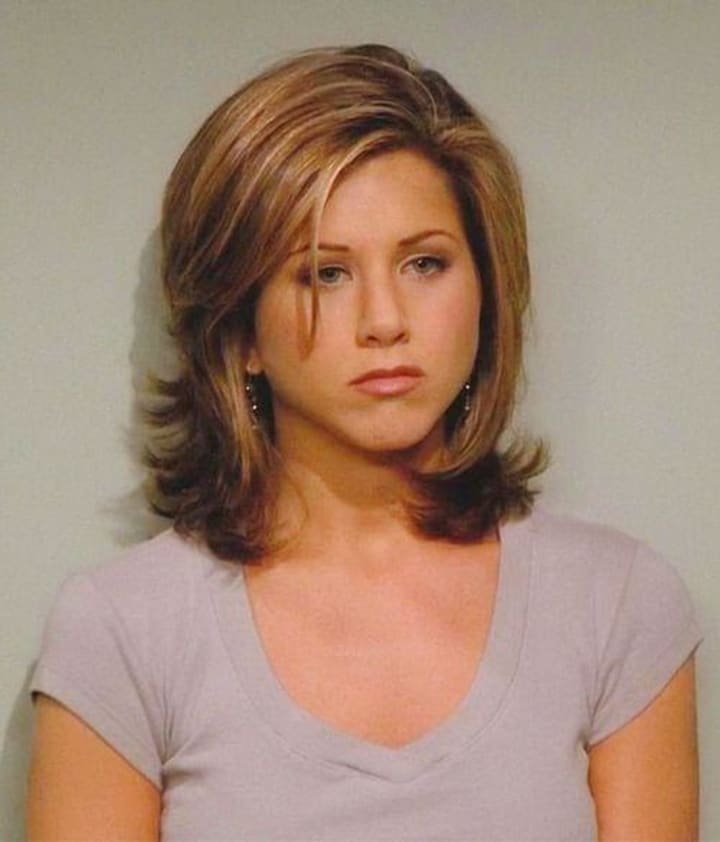 The word timeless is meant Rachel's haircut! Friends is coming back soon and this too!
26. Blunt bob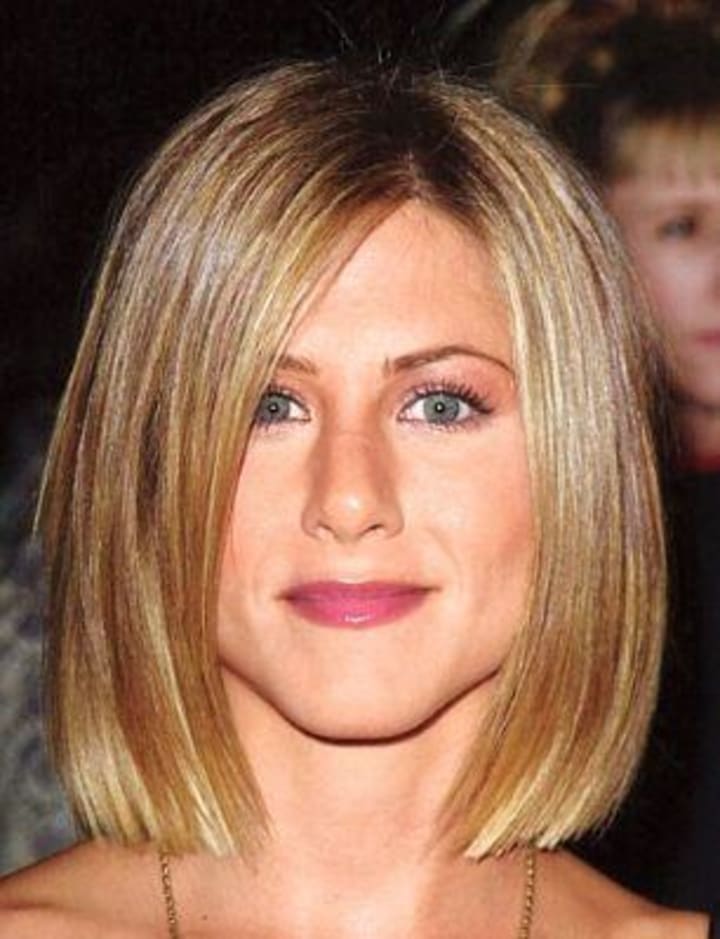 Jennifer Aniston is an absolute hair icon. Take notes from the best and become a style icon yourself! This is the easiest look yet!
27. Medium length Blunt cut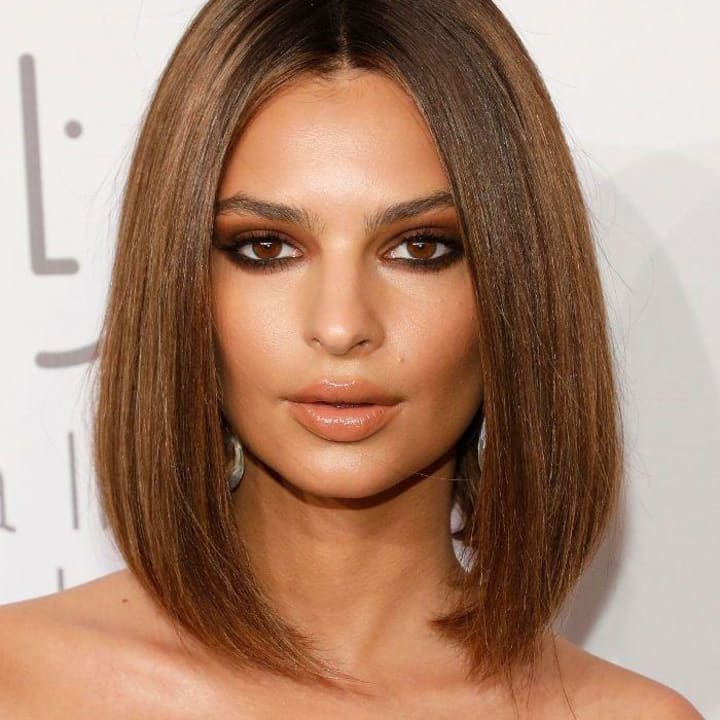 Might I say, a blunt cut always looks sexy on everyone! Apparently, I am biased because this is my current hairstyle!
28. Medium length wavy haircut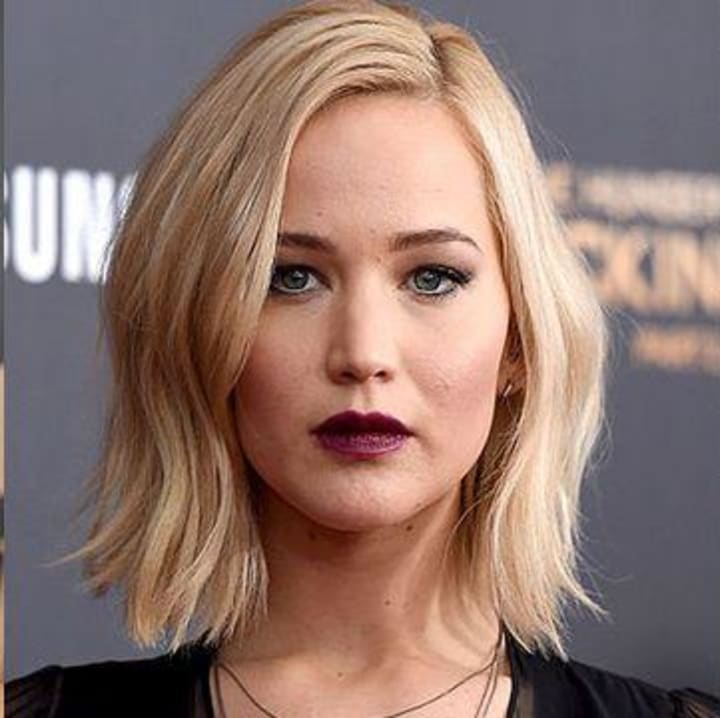 If an Oscar-winning beauty like Jennifer Lawrence takes this look for a spin then why shouldn't you?
29. Choppy wavy bob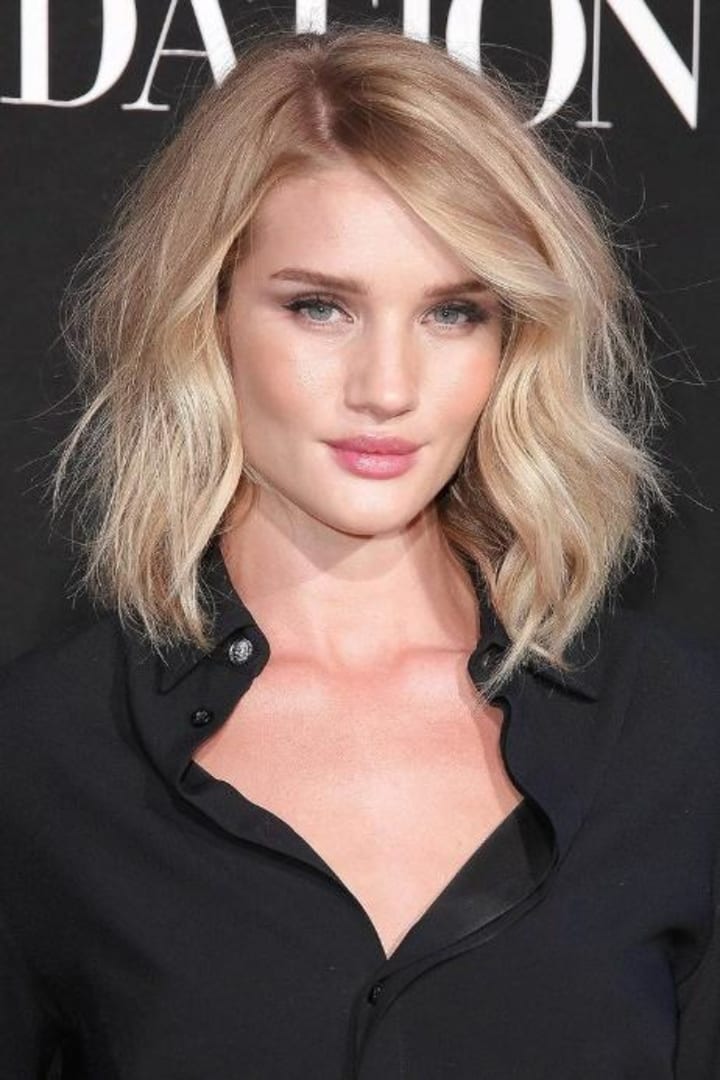 This choppy bob with stunning waves will never do you wrong! Supermodels have stuck to it for many years, so what's stopping you?
30. Choppy textured wavy bob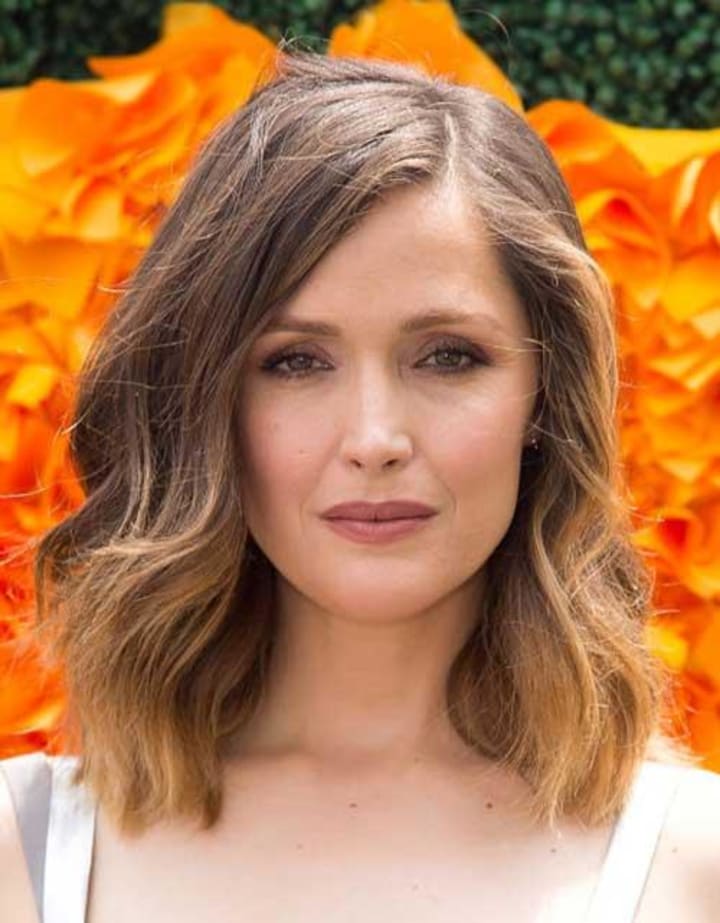 A perfect example of short layers on long hair. The textured layers are a bonus!
31. Textured long choppy bob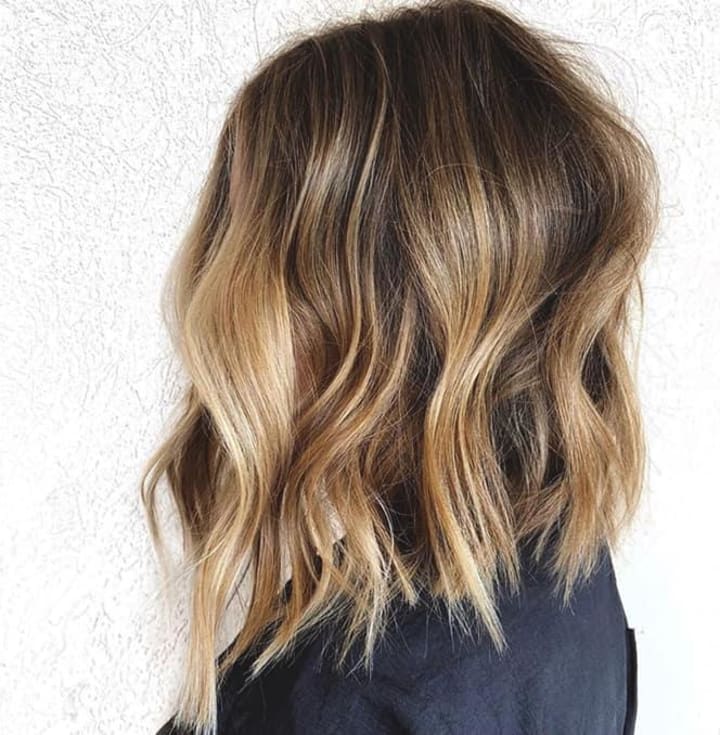 Make it short but keep it long! Take it to another level with a splash of color!